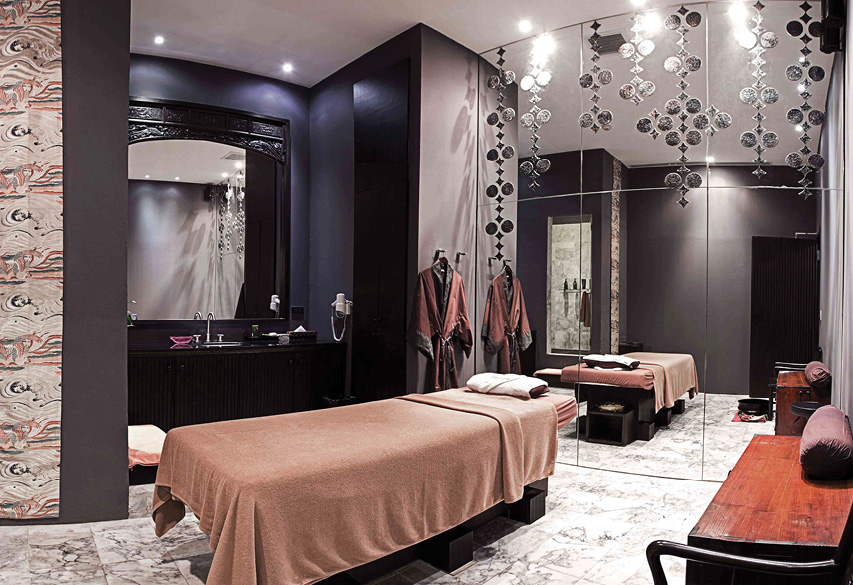 A soothing world of minty hues, contemporary Thai furnishings and lengthy spa treatments awaits visitors of Harnn Heritage Spa Krungthep—the latest pampering palace from Thailand's one spa brand that makes us happy to go local. Unlike your usual dimly lit, secluded spa, this one has huge windows that brighten up the whole space as you wait to be let in for delicious treatments like the Ploenchit Therapy (from B2,000)—a 60-minute journey of foot pampering and back rubs using massage oils that smell so, so good. The masseurs here don't just have soothing hands; they also know how to avoid small talk, helping you to relax whatever your state of undress.
12M/F, Zen Tower, CentralWorld, Rama 1 Rd., 02-252-5725. Open daily 10am-9pm. BTS Chit Lom. www.harnn.com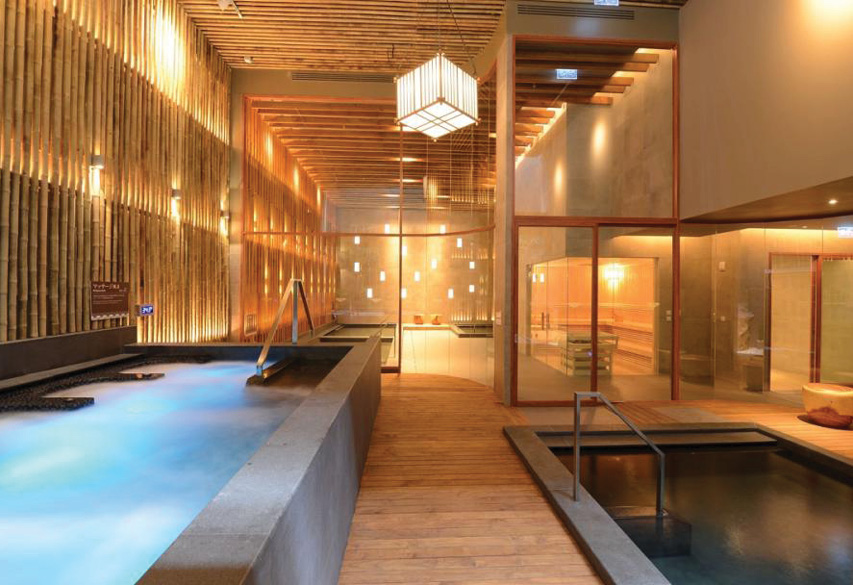 Amid a mix of bamboo, dark stone and the sort of dim lighting where you can't tell night from day, you'll find five baths of different temperatures, all said to offer different health benefits. The supposed highlight features "onsen concentrate" brought over from Japan's renowned Gero hot springs (42 degrees Celsius), while you can also take a tub in the milky-textured silk bath (40 degrees), soda bath (38 degrees) or standup whirlpool bath (36 degrees), before cooling off in the cold bath (a bracing 18 degrees). Aside from a sauna, a steamroom, a long list of spa treatments and a peaceful tatami room, there are a few added goodies to differentiate this from the other onsens in town, namely the hot stonebed room and 12-degree-Celsius cool-down zone. The prices are at B650 (unlimited soak time), while packages start at B1,100 for onsen and one-hour Thai massage up to B4,400 for the "Bangkok Spa Experience" (hot stone massage, body scrub or wrap, facial relaxation treatment).
5/F, Grande Centre Point Hotel, 300 Sukhumvit Soi 55 (Thonglor), 02-042-8045-6. Open daily 10am-midnight. BTS Thong Lo. www.letsrelaxspaonsen.com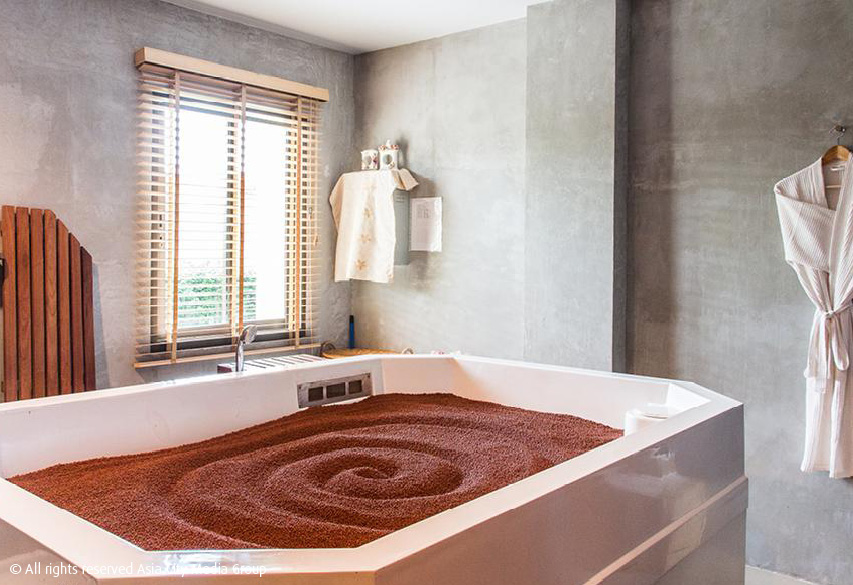 Instead of water, this spa offers hot sand tubs which use volcanic Japanese sand selected for its larger than average grains. The spa claims that the 50 essential vitamins and minerals contained within this sand will improve your immune system, stave off signs of aging, detoxify your system and improve blood circulation. Prices start from B2,500 for a one-hour session of sand bathing (15 minutes sand bath followed by a scrub and shower). The therapist will check your pulse before bathing to analyse the proper duration your body can handle. While the experience is super-relaxing, you should be prepared to sweat... a lot. The default temperature for the tub is 55 degrees Celsius, and you shouldn't reall stay longer than 20 minutes. In fact, the owners compare it to rigorously excercising for one-and-a-half-hours. Aside from the sand onsen, the spa also offers aromatherapy (from B800/60 mins) and Thai massage (from B500/60 mins).
The One Residence, 319 Sri Nakarin Rd., 02-185-6364. Open daily 1-9pm. www.fb.com/theonesandbath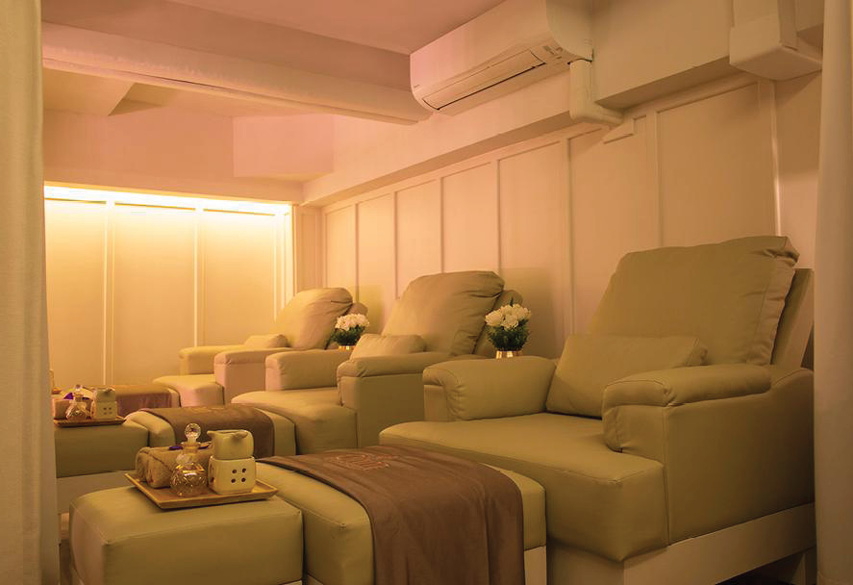 At this Thonglor spa, you can choose from a wide range of services and get pampered from head to toe with natural, certified organic floral treatments. Whatever the treatment, things start with a herbal drink and foot ritual before the relaxation session. For those with office syndrome, Executive Refreshing (head, bag and shoulder massage, B1,200/45 min) is the way to go. Prim Nurture Retreats also offers salt baths and thermal compresses, as well as waxing services (from B800). The services you get definitely exceed the price tags. If you have more time to spare, check out the longer, well-rounded signature treatments like Prim's holistic Indulgence (a 200-minute bath, scrub, wrap, massage and facial treatment, B5,900).
Metropole Hotel, 2802 New Petchaburi Rd., 02-716-5800. Open daily 10am-10pm. www.fb.com/primspabkk

The Mandarin Oriental's spa has always been a cross-river refuge for best-part-of-a-day spa treatments, but this new spot lets you duck in, get your nails done and be out in just 45 minutes. Treatments start from facials, which get right in there with full lip and eye treatment—kind of scary at first but amazing once you get used to it. Not as amazing as the pedicures and manicures in collaboration with celeb French pedicurist Bastien Gonzalez, whose deal is all about mixing medical and cosmetic treatments for hands and feet. For Bastien Gonzalez' pedicure and manicure, prices range from B1,200 (20-minute color touch) to B4,850 (75-minute complete hand and feet treatment). Facial treatments start at B3,350 for a 45-minute session, and B1,120 for a 15-minute add-on. Express massages start at B1,500 for 45 minutes while other body treatments start from B1,800. The waxing service, however, is quite affordable—from just B800 for women's under-arm treatment.
1/F, Mandarin Oriental Bangkok, 02-659-9000. Open daily 8am-10pm. www.mandarinoriental.com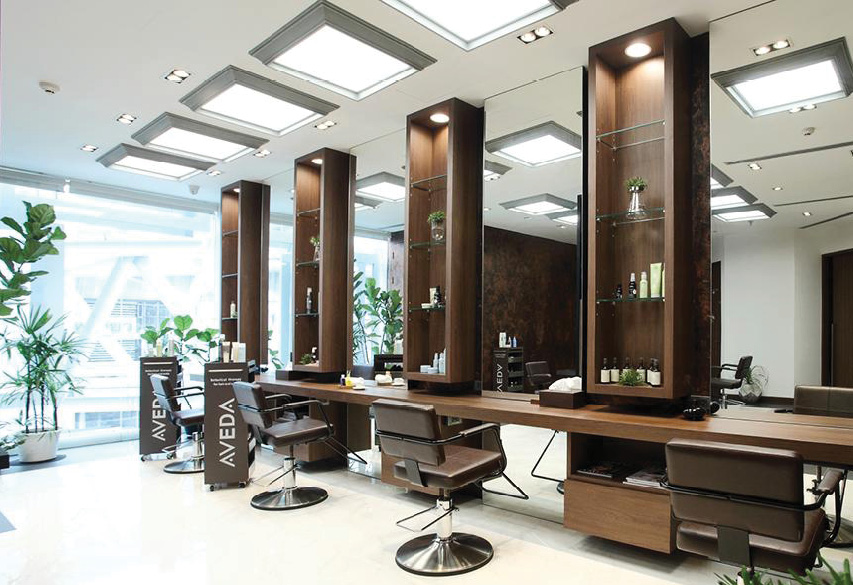 Frequent salon-goers tired of breathing in noxious fumes may want to visit Veda Salon and Spa, the new opening from American eco-credentialed spa brand Aveda at Siam Discovery. The salon spotlights hair treatments using Aveda's 97-percent natural products like coloring (from B3,200 for full head), scalp and damaged hair treatment (from B1,800) and thinning hair solutions (B3,400-B4,000). You can also enjoy a shampoo (B400-B500) in the one and only dark shampoo room in Thailand, a super-relaxing experience that includes a head massage, warm towel and aroma oil shoulder massage.
M/F, Siam Discovery, Rama 1 Rd., 02-658-0583. Open daily 10am-10pm. BTS Siam/National Stadium