From challenging yourself to a barre-based workout to honing your baseball swing or unwinding your muscles, here are some of the many ways you can stay fit in Phrom Phong.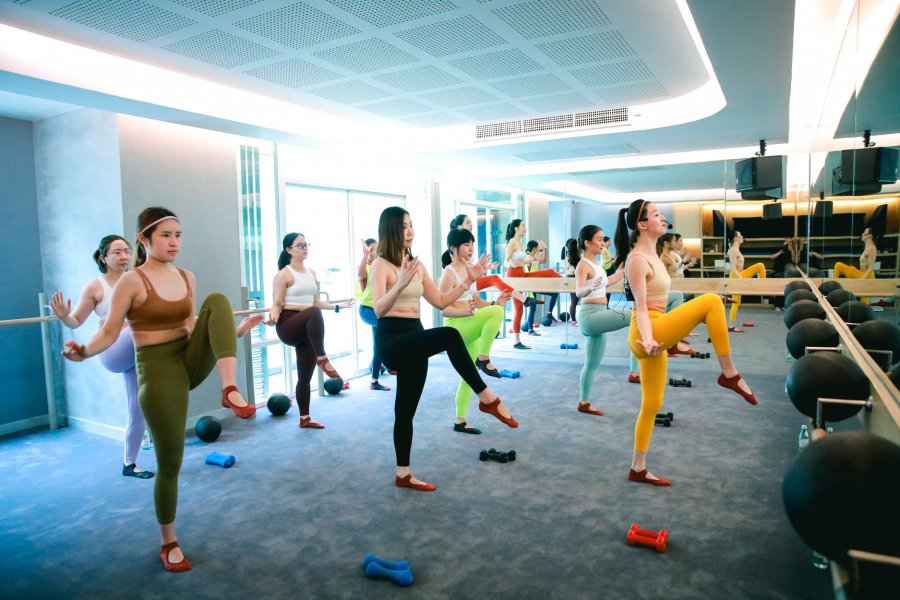 Image courtesy of Physique 57
The city's leading barre-based boutique came to Phrom Phong via New York, offering fitness enthusiasts a combination of ballet and pilates. The studio offers barre-based classes, like their signature 57-minute workout, which promises a fun cardio workout to improve flexibility, increase endurance, and strengthen the muscles. Beginners can give it a shot with a drop-in class (B1,050), or take the "8-to-great" classes (B6,200) if you're ready to commit.
2/F RQ Residence Serviced Apartment, Sukhumvit Soi 49/9 Alley. 065-696-165. Open daily 8:30am-9pm.
Image courtesy of Urban Playground
Located in the Racquet Club, this indoor climbing space features over 7,000 square feet for climbers to ply their trade, including bouldering caves and walls, a 12-meter top climbing area, and a training zone. First-time climbers can take the Intro to Climbing class (B500) to gear up. Bring your own shoes and harness, or rent them here. Non-member one-day passes are B475. If you're already a Racquet Club member (B4,500/month), then you can also access their tennis court, swimming pool, fitness center, yoga classes, and badminton court.
Racquet Club, 8 Sukhumvit Soi 49. 02-119-7200. Open Mon-Fri 1-10pm Sat-Sun 10am-10pm.
Image courtesy of The Lab
This playground for fitness junkies specializes in conditioning and personal training. That work is done with the aid of monkey bars, TRX suspension trainers, HIIT classes, muay Thai lessons, and more. Coaches offer consultation and support for a range of goals: endurance, weight loss, nutrition, rehabilitation, and more. Try a drop-in class (B700), get the personal training (B2,000), or splurge with the six-week strength-building program, aka "Massathon" (B8,500).
2/F RSU Tower, Sukhumvit Soi 39. 02-662-1618. Mon-Fri 6:45am-9pm, Sat-Sun 9am-6pm.
Image courtesy of Flow House Bangkok
This urban water park is the ultimate place for beach-starved athletes and weekend warriors. The main attraction is the Flow Rider, which lets you sharpen your surfing and bodyboarding skills. Apart from that, Flow House features a coffee shop, a gaming room, a sports bar, and restaurants (RIP Changwon Express at Flow House). Access starts at B900/hour. Member cards are B3,990 (four hours free).
120/1 A-Square, Sukhumvit Soi 26. 02-108-5210. Open Mon-Fri 2-9pm, Sat-Sun 11am-9pm; closed Wed.
Image courtesy of Golf Swing Bangkok
Tired of getting grilled when you tee off under the Bangkok sun or just need some practice to impress your business partners on the green? Enter this indoor golf course and academy, featuring golf stimulation, a driving range, golf lessons with instructors, and impressive-sounding ballistic measuring instruments to perfect your swing.
Sukhumvit Soi 26, 02-045-1155. Open Mon-Fri 9am-10pm, Sat-Sun 8am-8pm.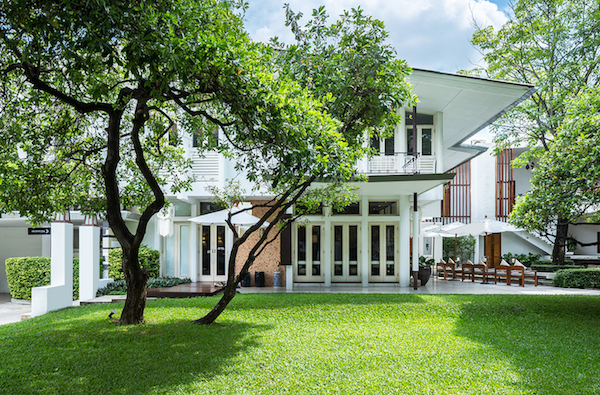 Image courtesy of Oasis Spa
Amid gardens and lotus ponds, this long-standing sanctuary is the definition of an urban retreat. The spa boasts 15 cozy treatment rooms, all featuring gorgeous Lanna-style decor. There's a bit of a throwback men's/women's deal here. The Queen of Oasis treatment (B3,900), clearly intended for women, offers hot stone, Swedish-style aromatherapy massage, while the male-targeted King Of Oasis (B3,900++) provides hot oil massage. Oasis Spa also offers treatments like body scrubs, body wraps, hydrotherapy, and traditional or ayurvedic massages.
64 Sukhumvit Soi 31, 02-262-2122. Open 10am-10pm.
Benjasiri Park
No, it isn't very big. But size isn't everything. The only true green space amid a sea of concrete neighbors luxury malls EmQuartier and Emporium—and whatever EmSphere is supposed to be—giving you a pocket of greenery ideal for strolls (outside peak after-work hours), runs, or outdoor yoga. The park has an outdoor sports facility as well, including a basketball court, tennis court, and skateboarding rink. Don't miss out on the multimedia water fountain dance, either.
Sukhumvit 22-24, Open 5am-9pm.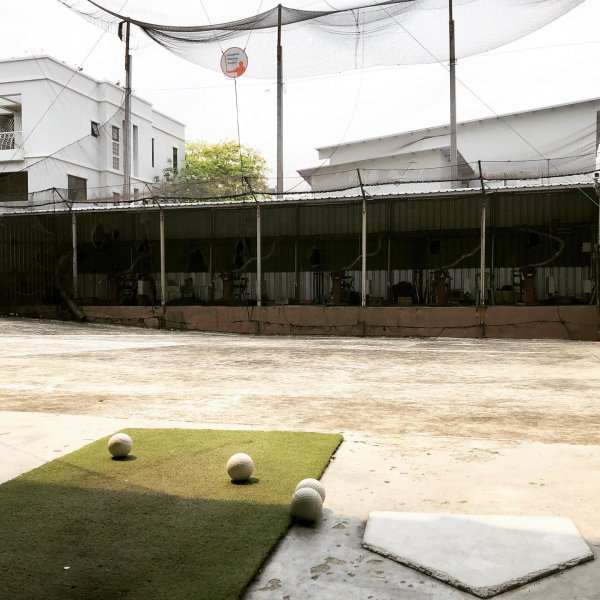 Image courtesy of Bangkok Batting Center
Even the great American pastime awaits in Phrom Phong. At the back end of Sukhumvit Soi 31, these covered batting cages let you blow off some steam, or practice your swing if you're serious about baseball, with pitching machines that range in speed from 80-130km. B1,000 buys you an hour of all-you-can-bat, or B100 gets you 25 pitches. There's beer and soft drinks for sale, too.
108/1 Sukhumvit Soi 31, 02-262-0699. Open daily 10:30am-8pm.
Image courtesy of Studio Zoom
Prefer a more upbeat workout? Studio Zoom is a place for dance lovers who are looking to get loose and try something new. While all genres are taught here, the studio is popular for their hip-hop, street jazz, and contemporary jazz classes (beginner to advanced levels). Go for a drop-in class (B650) or get a four-class pass (B2,000) if you've found your jam.
1/F Bio House, Sukhumvit Soi 39, 02-260-0728. Open daily 9am-8pm.