Bangkok's fitness scene has taken off in recent years. Gone are the days of pulling yourself into a crowded gym and fumbling your way through workout routines you memorized from some website online. With all the HIIT gyms, functional strength classes, yoga studios, Muay Thai boxing gyms and cycling sessions out there, the options can feel a little overwhelming to newcomers or people looking to switch up their routine.

But technology is catching up to simplify that process. Bangkok-based start-up FitTripper, a gym-booking app that offers discounts on short-term and long-term gym passes, is the latest on the scene and offers a unique way to test out different fitness gyms without long-term commitments. The company only launched in March of last year, but has already amassed over 250 partner gyms across eight countries with over 50 here in Bangkok. Here's a list of some of the best gyms in Bangkok on their roster and the deals you get.

Fitness Clubs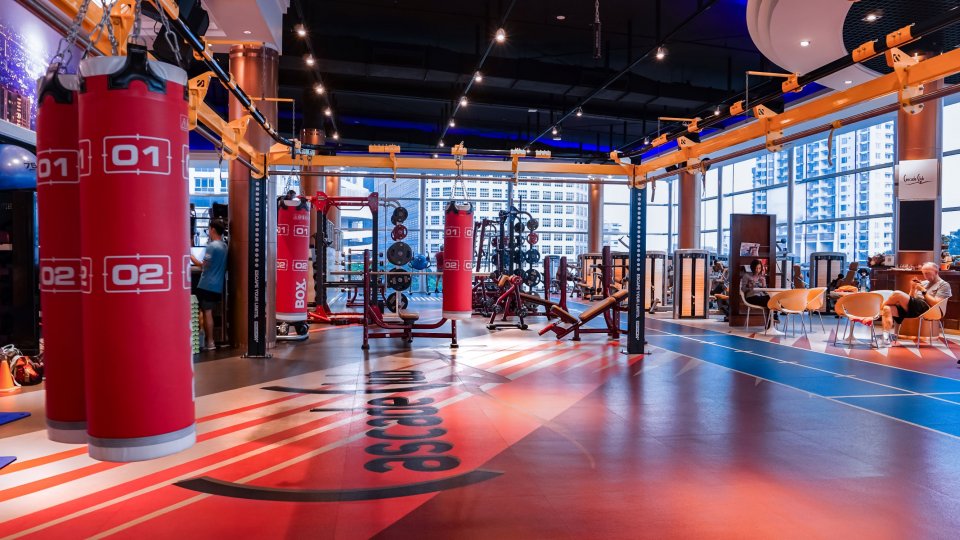 Cascade Club, Sathorn
Widely considered to be the best gym in Bangkok and known as Bangkok's only 5-star health club, Cascade Club offers a spacious and modern workout environment with a philosophy that balances health, beauty, and social life. The gym's perks include an extensive range of equipment, expert personal trainers, a rooftop pool, and various rotating group and studio classes. Options like spinning, boxing and the full suite of Les Mills Group Fitness including BodyPump and Body Combat. The location is also right near BTS Chong Nonsi.
Best for: City people who are keen on luxurious atmosphere and high quality equipment.
The deal: save up to 41% off when booking via FitTripper (click here)
6/F, Ascott Hotel, 7 South Sathorn Rd., Open Mon-Fri 6am-10pm; Sat-Sun 8am-9pm. BTS Chong Nonsi
Elite Training Center, Phrom Phong
Aside from the convenient location at the heart of Sukhumvit, this is a haven for bodybuilders and people who want to get shredded thanks to the open gym layout with over 50 stations of cutting-edge workout technology. The gym also offers a great selection of non-combat Muay Thai-inspired classes, such as Elite Fight Fit and Muay Thai 10, that are very popular with woman and men alike. There is also a healthy kitchen and rooftop swimming pool amid a cozy atmosphere a la an in-house tropical garden.
Best for: Those looking for a complete gym and fitness solution near Phrom Phong / Thonglor that combines with an edgy, martials arts vibe.
The Deal: Save up to 37% off (click here)
10/F, Waterford Diamond Tower, 758/22 Sukhumvit Soi 30/1, Open Mon-Fri 7am-9pm; Sat-Sun 7am-8pm. BTS Phrom Phong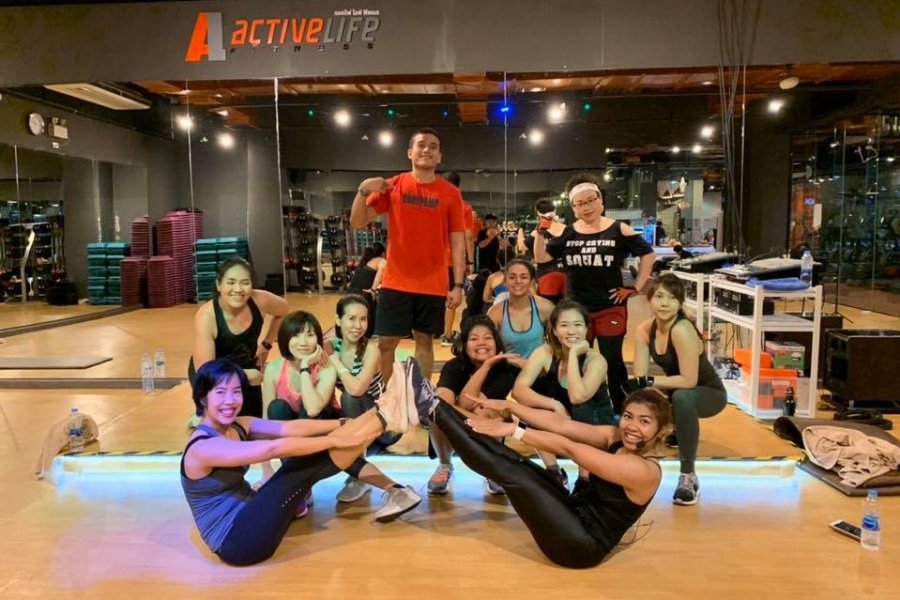 Active Life Fitness, Ekkamai
Tucked inside Gateway Ekkamai shopping mall—right beside BTS Ekkamai—Active Life focuses on excellent service, a strong community vibe, and a huge selection of group classes taught by expert trainers. Class highlights include "Bodypump", a session that promises to burn 540 calories by the time it is over, RPM, a group indoor cycling class that will take 640 calories off your body, Sh'bam, which lets you release your inner dancer, and Bum 'n Tums, which focuses on flexibility and your stomach and glutes.
Best for: People who like fun and functional group classes with attentive trainers.
The Deal: Save up to 50% off (click here)
3/F, Gateway Ekkamai, Sukhumvit Rd., Open Mon-Fri 7am-10pm; Sat-Sun 9am-9pm. BTS Ekkamai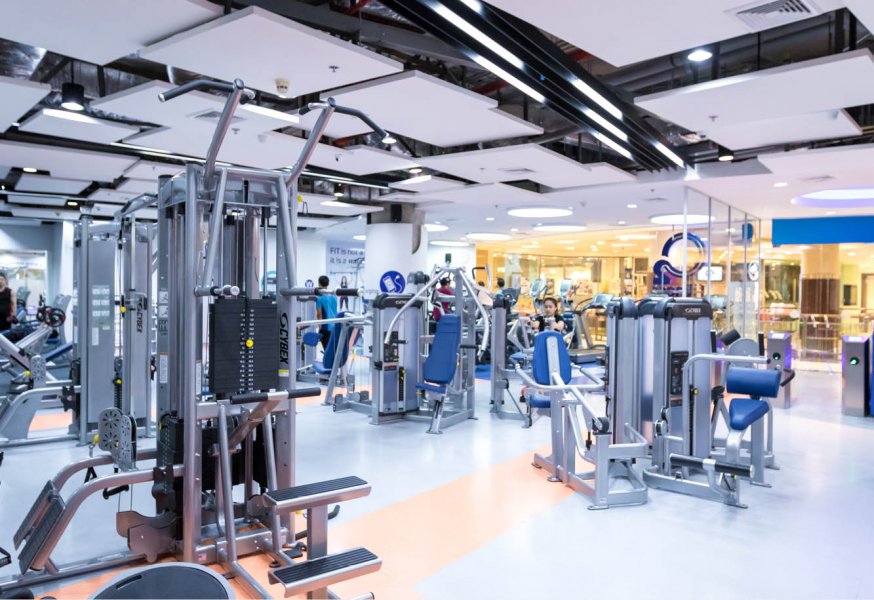 O2 Fitness, Phloen Chit
This fitness club has several locations across town—Wireless Rd., Rama II, and Rama III—as well as an extensive array of exercise classes that are updated regularly. Options include yoga, core training, gym ball class, pilates, zumba, as well as fitness bootcamps. Want to lose weight? Opt for the HIIT classes, which focus on intense anaerobic exercises with short recovery periods to improve muscle and bone mass. For people who want even more of a challenge, try the circuit training options.
Best for: A quality array of machines and weights along with fast and efficient classes to help lose weight.
The Deal: save up to 50% off (click here)
3/F, All Seasons Place, Wireless Rd., Open Mon-Fri 6am-10pm; Sat-Sun 9am-8pm. BTS Phloenchit
Muay Thai and Boxing
Elite Fight Club, Phrom Phong
This boxing gym is suitable for both beginners and martial art experts, or even (wannabe) future MMA champions, since there are classes operated by expert trainers who previously trained some of the top martial arts champions. Aside from the Muay Thai group sessions, international boxing sessions, and Brazillian jiu-jitsu, the gym sits amid a calm rooftop setting with a large rooftop pool. There is also girls-only jiu-jitsu classes.
Best for: People who want Muay Thai and other martial arts classes tailored for both beginners and professional athletes, with a very nice view.
The Deal: save up to 22% off (click here)
10/F, Waterford Diamond Tower, 758/22 Sukhumvit Soi 30/1, Open Mon-Fri 7am-10pm; Sat-Sun 7am-9pm. BTS Phrom Phong
Knockout BKK, Thonglor
Located at Seen Space mall in Thonglor, this boutique boxing studio is also a half-decent place to hang out once your sweat session is over thanks to some very nice facilities on-site. People of all fitness levels can enjoy classes ranging from boxing to functional training. All of this is set to the tune of disco music to keep the energy high. Always hurt your fists after boxing? This gym uses aqua training bags which reduce the impact on your knuckles.
Best for: boxing class with party atmosphere, then enjoy a good restaurant after.
The Deal: save up to 25% off (click here)
3/F, Seen Space, Sukhumvit Soi 55, Open Mon-Fri 9am-9pm; Sat-Sun 11am-5pm. BTS Thong Lo
MTM Academy, Khlong Toei
With the goal to help Thai boxing become even more popular, MTM Academy has come up with a range of different boxing training elements that are both fun, friendly, and help you burn calories continuously and improve your physical performance. The program includes an intense 90-minute routine that's perfect for people who want to burn fat and get a toned body, their FiiT (Fight Intensity Interval Training) program. The classes also change every month to allow regulars to learn new moves and techniques.
Best for: People who like boxing classes with fun atmosphere and unique moves.
The Deal: Save up to 47% off (click here)
3247 Rama IV Rd., Open Mon-Fri 1pm-9:30pm; Sat-Sun 10am-6:30pm
RSM Academy, Siam
What makes RSM Academy unique is that they allow enthusiasts of all ages to explore Muay Thai with certified classes by expert boxers from Rajadamnoen—Thailand's oldest boxing stadium—so you are getting advice from the pros here. The group classes involve stance and footwork training, basic defensive techniques, building fitness and body conditioning, and how to strike using your fists, elbows, knees, and feet. Muay Thai 101, basically. Note they have a branch near Asok BTS as well.
Best for: People who want to learn Muay Thai from some of the best in the game (and they have the scars to prove it)
The Deal: Save up to 25% off (click here)
4/F Stadium One, Chulalongkorn Soi 4, Open Mon-Fri 1pm-9:30pm; Sat-Sun 9am-7pm. BTS Siam
Hotel Gyms
SO FIT, Sathorn
So Bangkok might be widely known for having a lit pool party every month, but the hotel also has a great spot to burn your calories and get your muscles pool party ready. Facilities include a sauna, steam room, gym, exercise classes, and an infinity swimming pool. Exercise class highlights include the SO BODY BURN (HIIT circuit workouts with expert coaches) SO BODYFIT (weight training to improve posture and strengthen your lower body), and SO MUSCLE AND MUSIC (burn fat while dance music booms throughout the room).
Best for: People who want to exercise and take in that oh-so-amazing view of Lumphini Park.
The Deal: Save up to 50% off, plus an additional 20% off on spa services when booking a day pass (click here)
10/F, SO Bangkok Hotel, 2 North Sathorn Rd, Open Mon-Sun 10:00-22:00. MRT Lumphini
The Antidot Fitness Center, Asok
Not only is this located right next to both BTS Asoke and MRT Sukhumvit stations, the open gym also offers a serene outdoor pool, steam room, and sauna to complement the well-maintained equipment and attentive staff. Enjoy personal training amid a peaceful atmosphere before chomping down some nutritious snacks and cooling off at the relaxation area, or jump out for a game of tennis at the on-site court.
Best for: People looking for personal training sessions in a tranquil environment. Tennis players.
The Deal: save up to 50% off (click here)
7/F, Pullman Bangkok Grande Sukhumvit Hotel, 30 Sukhumvit Soi 21, Open Mon-Sun 6am-10pm. BTS Asoke
Westin Workout Studio, Asok
This is one of the most complete hotel gyms in Bangkok, with pretty much all the equipment you would need (think Smith machines, dual adjustable pulley machines, lat pulldown set-ups, medicine balls, TRX, and a lot more) and workout classes range from circuit training, yoga flow and abdominal class, to zumba and Thai boxing. Other facilities include a sauna, steam room, and rooftop pool. Looking for nutrition after your sweat sessions? The gym offers nutritious meals and snacks, protein bars, protein shakes, and a juice bar.
Best for: People who need complete personal training sessions with various equipment and machines.
The Deal: save up to 18% off (click here)
259 Sukhumvit Soi 19, Open Mon-Sun 6am-10pm. BTS Asoke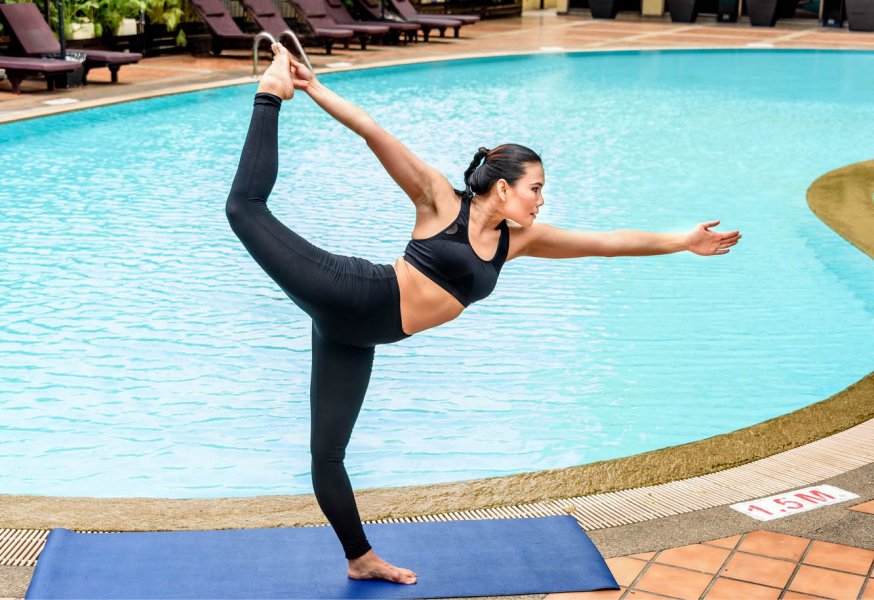 In Balance, Siam
This gym might actually look small compared to other gyms located in Bangkok, but it comes with an excellent outdoor pool and a budget price that won't make you feel like you need to save money eating instant noodles for the whole month. Expect cardio and strength training machines along with yoga equipment, a sauna, steam room, and rotating exercise classes held every night. Fitness guests also get a complimentary three-hour parking pass.
Best for: People who like group training sessions at the right price in a super convenient location.
The Deal: save up to 44% off when booking via FitTripper (click here)
4/F, Novotel Siam Square Hotel, Rama 1 Rd., Open Mon-Sun 06:00-22:00. BTS Siam

Grand Hyatt Erawan, Ratchadamri
This is more than just a place to get fit, since it is full of luxurious facilities ranging from the Greenhouse—a futuristic gym featuring latest endurance and strength equipment shipped straight from Italy—along with built-in LED screens, a studio housing various aerobic and yoga classes, a free-form 25-metre swimming pool, outdoor Jacuzzi with sundeck, sauna, steam room, tennis court, squash court, and table tennis equipment. There are also fresh fruit juices and protein shakes available.
Best for: People who need a vast selection of activities to explore. Also suitable for enthusiasts who want to go workout and be treated like VIPs.
The Deal: save up to 20% off (click here)
5/F Grand Hyatt Erawan Bangkok Hotel, Open Mon-Sun 06:00-23:00
Functional Training & Bootcamps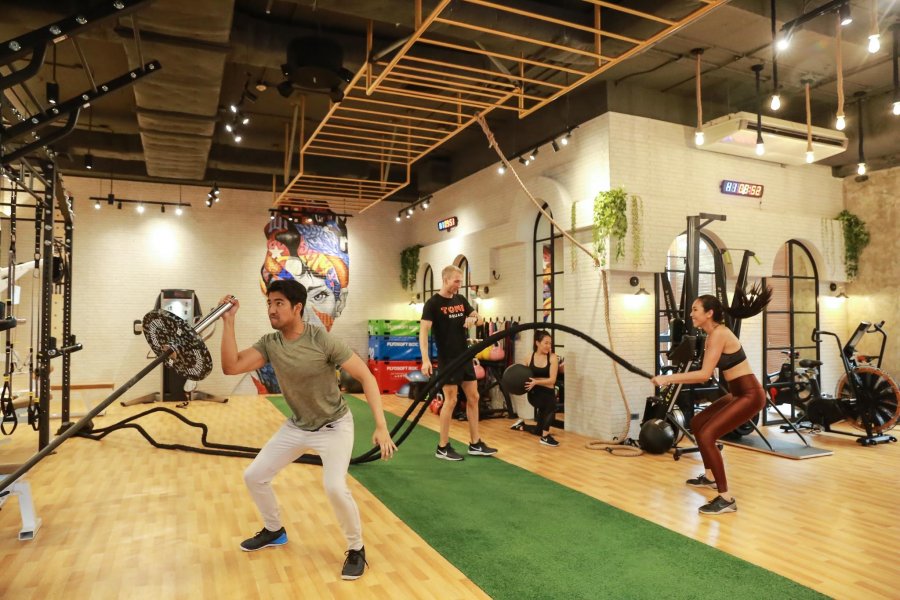 TONE Box, Chit Lom
Founded by celebrity model and fitness influencer Stang Disayanon (Instagram), TONE Box focuses on the higher end of the gym scene – superior customer service with a tailored experience depending on your needs. It has a cozy yet luxurious vibe with attentive and seasoned trainers. This one is also just a stone's throw away from BTS Chidlom, so why not get some shopping done while you're in the hood.
Best for: People who want to experience diverse workouts and be treated like VIPs. TONE Box's routines change regularly to keep you guessing.
The Deal: 50% off first on your visit and then 15% off all subsequent visits (click here)
2/F, The Portico Langsuan, Langsuan Soi 31. Mon-Fri 6am-10pm; Sat-Sun 8am-6pm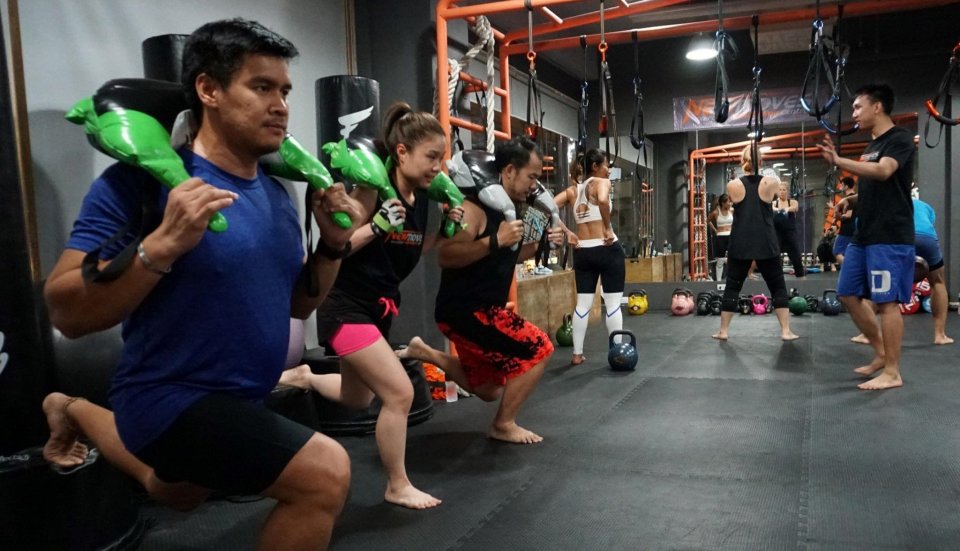 New Moves, Chit Lom
Found at the Maneeya Center right next to BTS Chidlom, New Moves focuses on full-body and varied workout routines like functional training, HIIT sessions and general strength training to help you shred those pounds. Master Trainer Rob Cook designed each class to have it's own specific theme and be fresh and new every time. It's a spacious and modern facility that will expand across two floors this month.
Best for: People who like high energy classes and really want to work up a sweat. Functional training and HIIT classes can seem intimidating to some at first, but are more accessible than they get credit for.
The Deal: Save up to 28% off (click here)
3/F, Maneeya Center North Building, Chit Lom (BTS Chidlom Exit 2). Open Mon-Fri 7am-9:30pm; Sat-Sun 9am-5pm.
Energy Bootcamp, Phrom Phong
Just a few minutes from BTS Phrom Phong and EmQuartier, Energy Bootcamp's specialty is in the name: bootcamps. Their interval classes focus on different areas of the body each day – upper body, lower body, core – in addition to a total body class. It's not an open gym, though, so you'll need to book a class to go here.
Best for: People who are into high intensity workouts as all the classes are HIIT based. If you are looking to burn a lot of calories in a short amount of time, this is your spot.
The Deal: Up to 50% off (click here)
Nuam Complex, 8/1 Sukhumvit Soi 33. Open Mon-Fri 5:30-8pm; Sat 9-11:30am
Yoga Studios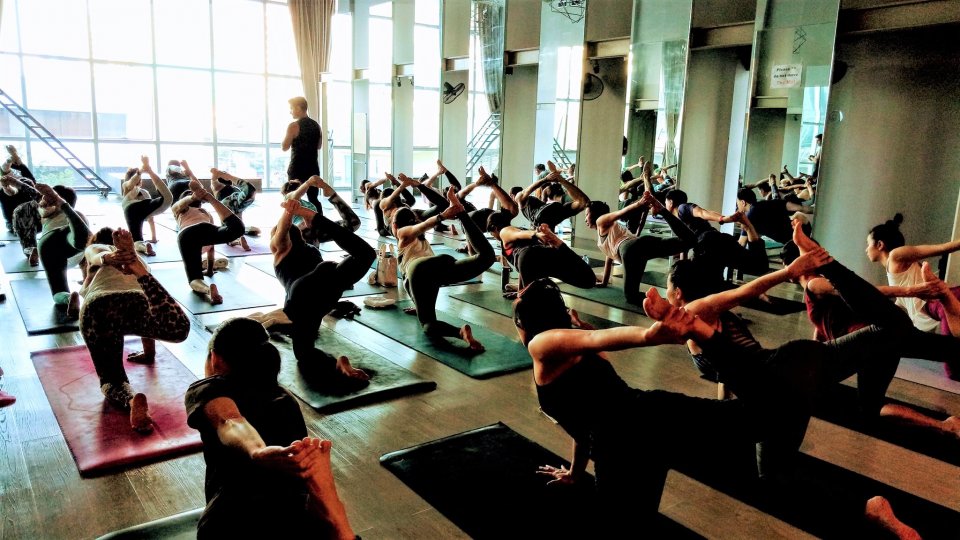 Trika Yog, Sathorn
An international-caliber yoga school, Trika Yog specializes in Hatha yoga, a general style of yoga that includes a bunch of different styles like asana (traditional yoga postures you know) and pranayama (breathing exercises). They offer more than 10 types of classes, each one focusing on different body elements. It's popular among the local Sathorn office crowd looking to shake off drowsy office syndrome.
Best for: Office workers looking to ease up from the grind Sathorn is known for.
The Deal: 50% off for first visit (click here)
5/F, @Sathorn Building, Sathorn Soi 11. Open Mon-Fri 7am-9:30pm; Sat-Sun 9-1:30pm
YogaSutra Metropolitan, Sathorn
Established in 2003, this is one of the longer running yoga studios in Bangkok and for good reason. First, the view. It sits way up high in an office tower in downtown Sathorn, so you can soak up some amazing views while doing traditional yoga exercises. It was just renovated last year, too, so the look and feel is very modern.
Best for: anyone who is interested in yoga and wants an uber-professional environment, beginners or experienced yoga students.
The Deal: up to 33% off (click here)
32/F, Sathorn Thani Complex Building, Sathorn Road. Open Mon-Fri 7am-9pm; Sat-Sun 9am-3pm
Alternative Training
Pulse Bangkok - EMS, Phrom Phong
EMS here stands for electric muscle stimulation training, which is one of those high-tech, New Age exercise styles that will have you feeling like some super athlete you've seen in sports training montages. It's a full-body routine that uses low-energy pulses to help activate over 90-percent of muscle fibers. The gym says that 25 minutes here is the same as 90 minutes in a non-EMS gym.
Best for: People who need to get the most out of their workouts in a short amount of time.
The Deal: save up to 25% (click here)
4/F, RSU Tower, 571 Sukhumvit Rd. Open Mon-Fri 7am-10pm; Sat 9am-noon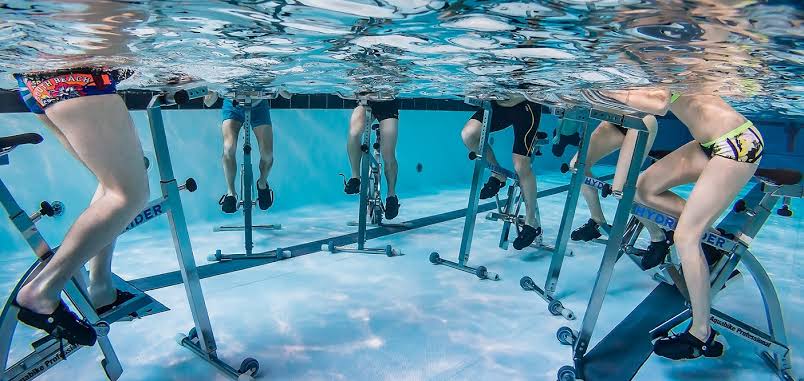 Aqua Biking Bangkok, Asok/Phrom Phong
Found inside the Well Hotel Sukhumvit 20 (smack dab between BTS Asoke and BTS Phrom Phong), this is where you can go to get your aqua biking fix. The workout style has become popular in Europe because its great cardio benefits but with a much lower impact on the joints than biking or running on land. Bumrungrad Hospital is a big proponent of this kind of thing.
Best for: People looking for a good cardio routine that doesn't wreck their body afterwards.
The Deal: Save up to 44% (click here)
7/F, Well Hotel Sukhumvit 20, Soi Sukhumvit 20. Open Mon-Fri 8:30-10:30am; Sat-Sun 9:30-11:30am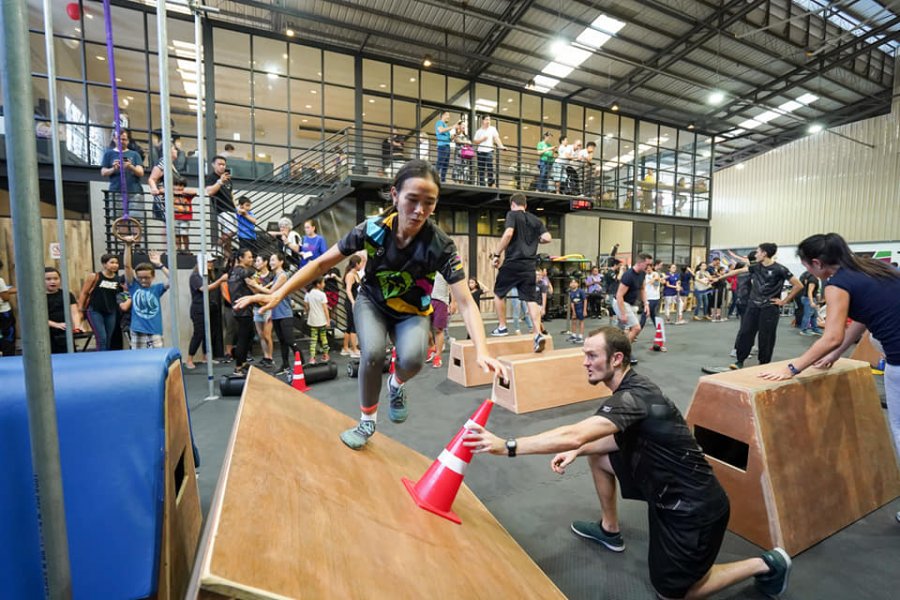 The Movement Playground, Phra Khanong
This is one of the first-ever gyms in Thailand dedcicated to obstacle course training, so if you are planning to hit up the Spartan Race this season you might want to prep at one of their two branches (Sukhumvit 69 and Mega Bangna). The gym isn't just for intense gym rats looking to push themselves to the limit, the courses and classes are open and accessible to people of all skill levels – even kids!
Best for: Anyone looking for functional strength and a cardio workout that's a lot more interesting than running in a circle for hours.
The Deal: Save 10% (click here)
Sukhumvit Soi 69. Open Mon-Fri 9am-9pm; Sat-Sun 8am-6pm
Sponsored by: