Normal Supattharachai is the brains behind Zero Factory, a new zero waste project that aims to champion a sustainable future for Thailand. Over the past three months, he's hosted a series of pop-up exhibitions featuring eco-friendly lifestyle shops, discussions and clothes swaps in the hope of changing the day-to-day lifestyles of Bangkokians.
How did you get into the zero waste movement?
I've been living a zero waste lifestyle for almost three years. When one of my clients reached out about running an event with me, I raised the idea of Zero Factory. It's an experimental, creative project through which we try to raise awareness of environmental issues and zero waste. The first event was a pop-up exhibition that took place at Bangna, where we shared knowledge and invited partners such as Kinto [reusable tumblers], Refill Station [Thailand's first bulk store], Moreloop [who gather surplus fabric from factories for reuse] and IBagU [bags made from discarded materials] to join.

What steps can we take to become a more sustainable city?
If we want to become more sustainable, it's not about moving forward, but rather looking back at who we are and where we came from. Bangkok used to be a sustainable city—we used to carry food in pinto [tiffin] and kratib [sticky rice baskets]—but somehow both Western and Eastern influence made us lose sight of ourselves. Being sustainable by those standards isn't necessarily suitable for us. We have to self-reflect and accept who we are first, and then we can develop our own form of sustainable living.
"Bangkok used to be a sustainable city."

What does the future look like for us?
Regardless of how much everything changes, Bangkok will remain the same. This is because our lifestyles have become rooted in the things we have. For example, with the food we eat, like curries, sometimes plastic bags are unavoidable. But we're creating choices. Now we just need someone to rise up and push sustainability issues more seriously.

Are people buying into your message?
Our aim is to make more and more people really understand zero waste and explain to them that it's not difficult to live this way, and that the choices we make now will affect our lives in the future. We don't do this just for PR. It's our way of life. But our customers seem encouraged to do good things together.

Tell us about your new facility.
Our new location is a co-studio at Pak Khlong Talat. The new space is going to be community-focused, using activities to connect and educate people. Our three main partners—Refill Station, Moreloop and Kinto—remain the same. Apart from running the zero waste project, the space will also house my own studio, a ceramic studio and a small coffee shop on Saturdays.

Can you share a few tips for reducing waste at home?
Zero waste is not recycling—it's about using less and using wisely. I'm trying to reduce the use of plastic in my daily life, for example, by carrying my own tumbler so there's no need to buy bottled water during the day; it's also easier whenever I want to get some coffee. I also stopped using plastic straws and say no to plastic bags because I carry my own tote bag.

How urgent is our climate crisis?
Extremely urgent! You can see the winter getting shorter and shorter every year. This is just one observation from everyday life that makes me aware of the crisis.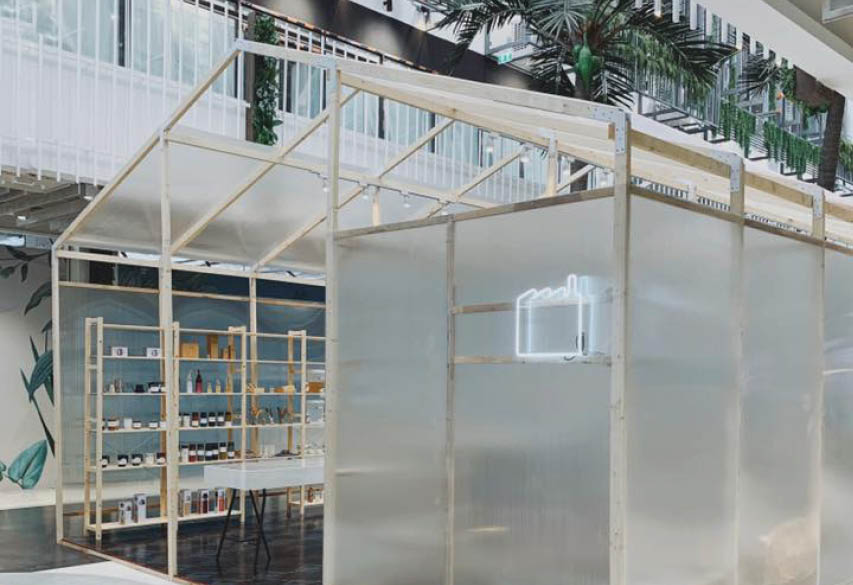 Credit: www.fb.com/zerofactoryproject
---