After City Hall ordered Bangkok bars to stop serving booze indefinitely, citing rising Covid-19 infections, an uncertain future loomed for Bangkok's bars. Or so it seemed.
Bangkokians have always seemed to adapt effortlessly to crises, from floods to forced closures. Now, Bangkok bartenders are once again having to prove their resilience.
With alcohol sales banned at bars, cafes, and restaurants for the second time in ten months—an ordinance that could cost the industry up to B9 billion in revenue, according to The Nation—bartenders and bar owners are not sitting idly by.
Whether it's Studio Lam selling Thai dishes as "Studio Yum" or Khaosan Road's Hippie de Bar reopening as a vintage flea market, the city's revered nightlife institutions have pivoted left and right, launching revenue-generating side hustles that might help many survive until business can get back to normal.
Less than a week into 2021, Niks Anuman-Rajadhon and Gunn Leelhasuwan, two of the masterminds behind popular Soi Nana bars Teens of Thailand, Asia Today, Tax, and Black King, launched DSI, or Dim Sum International, an ad hoc project using recipes for old-school shumai (pork dumplings) for B10 a piece to help unemployed bartenders pay their bills. Rather than carving ice or shaking up craft cocktails, bartenders are now preparing dumplings and dishes like shoyu pickled egg yolks (B30), kanom jeen nam ngiew (B85), northern Thai laab (B100), cold brew coffee (B75), and milk tea (B65).
"People involved in the bar and nightlife industry have had to shoulder more of a burden than those who are involved in gambling or even human trafficking," muses Gunn.
Gunn Leelhasuwan
Like Niks and Gunn, the Vesper crew wasted no time shaking up their business model. First, they rolled out "buy now/drink later" vouchers (e.g., buy B2,000, get B2,500). Then, the team announced that the bar would rebrand as Vesper Cafe from Jan 11, serving mocktails, fresh juices, premium tea, and coffee, and food in collaboration with Il Fumo, La Dotta, and 1919.
Playroom, Ekkamai's Fifty Shades Of Grey-inspired bar, has likewise temporarily rebranded as a cafe, a la Vesper.
From now until further notice, the velvet-draped speakeasy is offering cafe bites, freshly brewed coffee, and mocktails.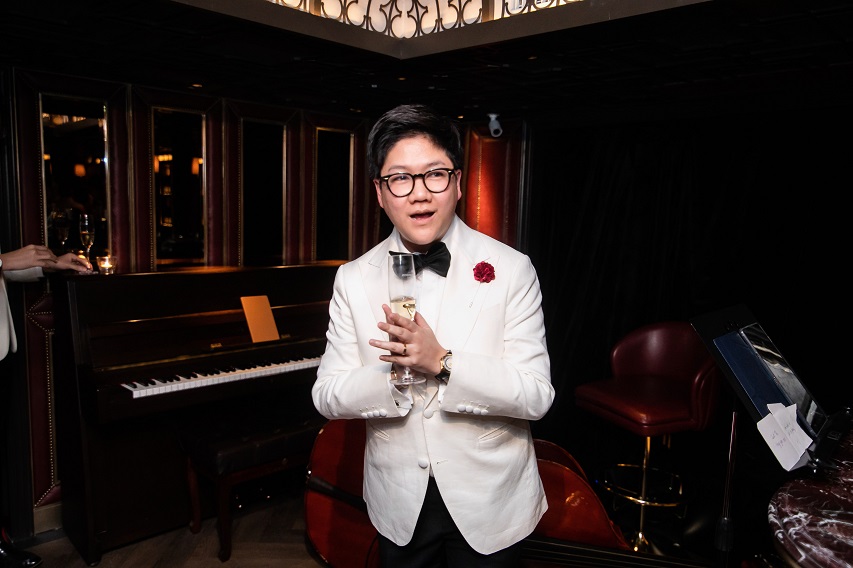 Sainisa "Jay" Sangsingkeaw
"We're doing everything we can [to stay afloat], and every member of our team has been doing a lot more than what their job description says," explains Sainisa "Jay" Sangsingkeaw, owner of Playroom.
"We're lucky that some of our bartenders know how to make coffee—some of them were baristas before. We're also lucky that we have Stage, our downstairs neighbor who is so adept at pastries and savory items, to help us out at the moment."
While many venues are leveraging the talent of their bartenders, some of the people who make your drinks are doing double duty, maximizing their skills to help their employers generate revenue while finding ways to supplement their own income. For them, the pandemic has provided unexpected opportunities.
At Thonglor hideaway Find the Locker Room, the management team was prepared for the "second wave" pain. Not only is the bar offering sangrias, margaritas, and mocktails for takeaway, it is also operating as a cafe serving non-alcoholic beverages, from cold-brew coffee and bubble tea, as well as bites like deep-fried tofu and tonkatsu bowls.
Thanachot "Ong" Lohanimit
Meanwhile, Find the Locker Room bartender Thanachot "Ong" Lohanimit is selling deep-fried tofu sets (B79) via Instagram while he can't be behind the sticks.
"I had been experimenting with my tofu recipe since the first lockdown in April," he explains, noting how he discovered his appetite for vegan cuisine when he was sheltering at home with the rest of Thailand. "I've been wanting to do a project of my own for a long time, and I guess the opportunity presented itself in the most unusual of ways."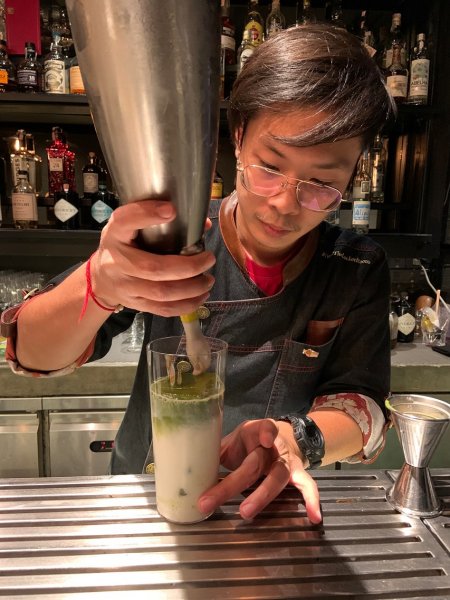 Navaphol "Pete" Uengsatienpong
Fellow Find the Locker Room barman Navaphol "Pete" Uengsatienpong has found a means of income in the form of katsu curries.
"My recipe is a mix of Chinese and Japanese curry styles that I've adapted to suit the Thai palate. It's something I've always loved to eat, and I thought that trying to sell it now wouldn't be such a bad idea," he says, noting that he nevertheless feels left out in the cold by the authorities.
"I personally feel that the government is doing nearly nothing to help us out. Sure, they've allowed restaurants to open until 9pm, but what about us? They've completely shut us out. In my opinion, bars, specifically cocktail bars nowadays, have been good for Thailand's image. People around the world look at Bangkok and see great cocktail bar-hopping opportunities. But I feel like we're the forgotten ones," he says with almost palpable frustration.
There seems to be a consensus among bartenders and bar owners that the government is not doing enough to help their businesses stay afloat during this quasi-lockdown. These periods of forced inactivity, however, have given many time to reflect on ways government officials should be working with Bangkok bars, both now and in the future.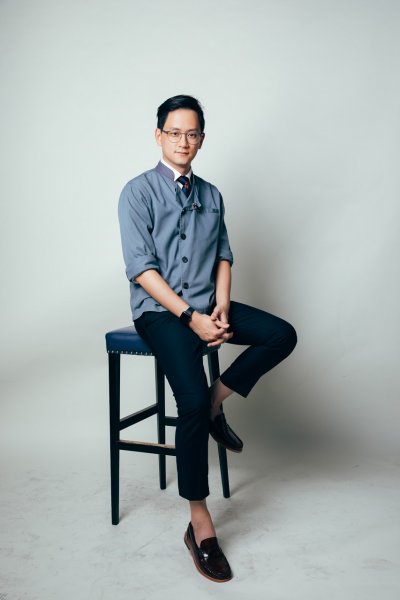 Supawit "Palm" Muttarattana
"In my opinion, the government should come down to see how their actions really affect people," argues Supawit "Palm" Muttarattana, Vesper's bar manager. "There are many different kinds of bars and restaurants... there isn't only one rule that applies to them all. Just think about fine dining and street food. There's a big difference between the two and how they operate, right?"
"The bar and nightlife industry is hugely important for the Thai economy, so it would be better if the government allows us to reopen, but with measures to curb the effects of the pandemic, like allow a certain amount of people in a given time while sticking to social distancing measures," adds Jay.
"We always comply with their regulations and orders," says Ong, hinting at a recent regulation that bans online alcohol sales. "They should give us more opportunities and platforms where we can sell or advertise our products, or else we really can't survive."
While all the bartenders and bar owners we've spoken to acknowledge they will be doing what they're doing indefinitely to survive the latest alcohol ban, one in particular has advice for everyone to keep going, and keep believing in what they're doing.
"Don't just wait and hope that someone will help you, whether it's the government or some other organization," says Gunn, offering nuggets of life-coaching not as a side hustle but rather as a rallying cry in a period of uncertainty.
"I want everyone to do whatever they can to survive. Don't give up."