BANGKOK RESTAURANT
Playroom
Ekkamai's sultry new speakeasy is made for fancy date nights.
The buzz: Set atop her crowd-pleasing French restaurant Stage, former Robuchon chef Jay Sangsingkaew welcomes you to Playroom, a swanky, incredibly seductive speakeasy recalling a posh Russian cocktail den.
The decor: Like Stage, the luxurious interiors were designed by Paradigm Shift (Crimson Room, Rabbit Hole, Susie Q), where dramatic, curved gold accents meet sensuous red hues. Step inside the mysterious, dimly lit venue and you'll find a sleek black marble bar with a show-stopping liquor shelf as the backdrop. There are plenty of leather-clad seatings at a bar that beckons the city's pretty people to sit elegantly and strike their siren pose for the 'gram, while cozier booths can be found at other corners for couples out on a date or friends. The space also houses a private room for large gatherings and VIP guests, plus a sexy cigar room adorned with leather belts along the walls. Playroom claims itself to also be a Fifty Shades of Grey-themed bar, so don't be surprised if you spot other naughty S&M decor items like chains and handcuffs. The unmissable neon sign (and popular photo spot) declaring "You are My Favorite Dirty Thought" drives home the venue's naughty-but-nice inclination.
The drinks: Expect a curated selection of 10 sensually themed drinks. Start with the Porn Star Martini (B360), a photogenic mix that consists of Ketel One vodka, passion fruit, lychee, lime juice, sugar, and egg white, then move on to Sitting on the Thorn (B400), a Tanqueray-based cocktail mixed with Campari, dry vermouth, and lemon juice, then garnished with a rose lollipop. Go steady with Scott & Zelda Fitzgerald (B400), a mix of Bulleit bourbon, wax gin, honey, lemon, bitters, and raspberry paste, before taking it up a notch with Mr. Grey (B400), another bourbon-based drink combining mezcal, yuzu, honey, and cranberry. Out for a night of serious drinking? Don't miss the Manhattan Transfer (B440), which hits the spot with its mix of Bulleit bourbon and rye, sweet and dry vermouth, cherry, and a splash of bitters. Beyond the signatures, the bar also boasts a wide range of classic cocktails, champagnes, and rare whiskeys from world-famous brands. Light snacks are provided by Stage, including uni toast with Kristal caviar (B400), truffle hot dogs (B380), the foie gras sundae (B250), and wagyu short ribs with truffle rice (B500).
The music: Upbeat and smooth jazz from vinyl records spun by various DJs each Mon-Wed, and live jazz performances from up-and-coming crooners and bands every Thu-Sat.
The crowd: Jazz fans, photo-seekers, and deep-pocketed cocktail yuppies on fancy date nights.
Why you'd come back: Don't let the dramatic setting fool you. Even if you're new to the cocktail scene, you'll totally feel at ease here thanks to its awesome jazz tunes, great cocktails, and DJs who really know how to set the right mood. Dhipkawee Sriyananda Selley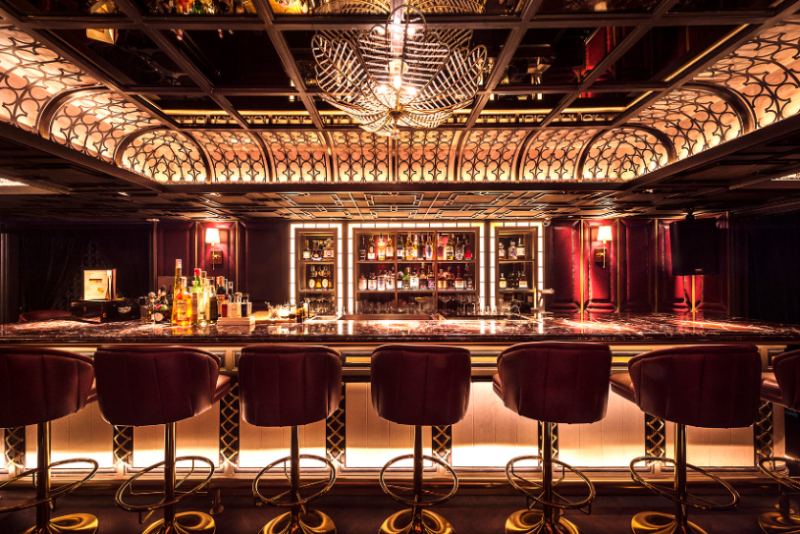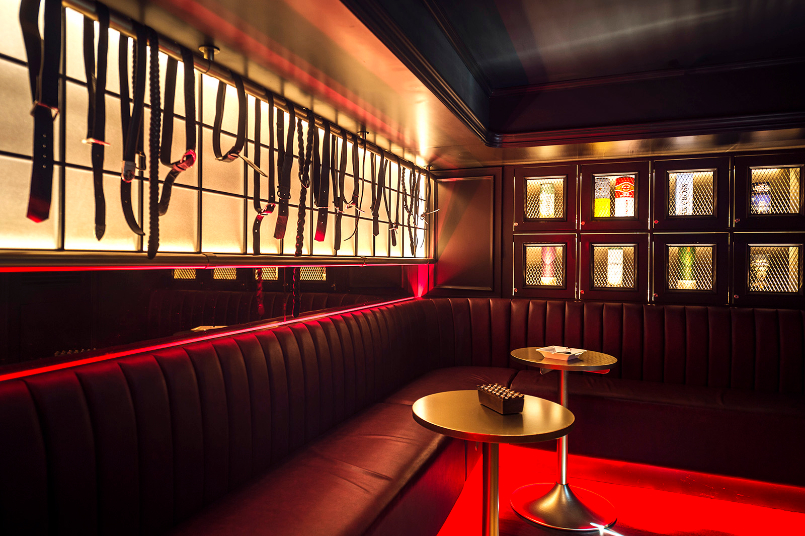 Image credits: Playroom