Yen Akart
Flanked by Sathorn Soi 1 and Nanglinchee Road in the heart of Sathorn, the leafy back-alleys of Yen Arkart belie the business-like surroundings. There's a tranquil European vibe to this area, where large colonial-style abodes sit side by side with sleek, modern condos and old-school town-houses. A slew of hot restaurant, gallery and cafe openings have put the neighborhood well and truly on the map for city-slickers seeking out the handful of reasonably-priced condos still on the market.
Dining and Nightlife
Suhring
You'll find Suhring (Yen Akart Soi 3), the contemporary German restaurant that placed #1 in our Top Tables 2017 guide, occupying a beautiful old house with garden tucked off Yen Akart Road. It's just one of a bunch of cool new openings, which also include Akart Bistro and Bar and the much-hyped Coffee Craftsman (both at Yarden, 30 Yen Akart Rd.). Other star attractions close at hand include the rustic Italian and awesome wine list of La Casa Nostra (22 Sathorn Soi 1) and the Michelin-worthy bites of J'aime (Sathorn Soi 1), while you're more likely to regularly eat at down-to-earth haunts like The Corner, Mama Dolores and Nanglinchee Market (home to the excellent khaosoy of Eats Payao). Yen Akart's sizeable French population are placated by the amazing baguettes and croissants of Amantee bakery on nearby Chan Kao Road, which is also home to BeatRoot spa and yoga studio. The drinking holes of Suan Phlu (Smalls, Junker and Bar) and Sathorn Soi 1 (Prum Plum Umeshu Bar) are a mere stumble away, while Sathorn Soi 10-12 and Silom require a quick taxi ride depending on which way you want to take your night.
Coffee Craftsman
Accommodation
For those dreaming big, one of the more grandiose houses will run you B100,000/month. Luckily, there are also more practical options like Condolette Pixel Sathorn (Soi Si Bamphen)with studios starting at B13,000/month and Lanai Sathorn (297 Yen Akart Soi 2) with two-bedroom options at B65,000/month. Well-priced condos can also be found on Sathorn Soi 1 and Chan Road not too far from the action.
Community
An afternoon stroll along Yen Akart reveals a serenity rarely found this far south of Ari—bicyclists at ease, homes with big yards and, well, more luxury cars than pedestrians. While some bigwigs evidently call Yen Akart home, there's also a definite middle-class family vibe to the area—as one trip to Tops Yen Akart supermarket on the weekend will attest.
What else?
Yen Akart Villa
The closest public transport is MRT Lumphini. The convenience of BNH hospital (Soi Convent Rd.) is just the other side of Sathorn Road. Culture abounds in the form of Yen Akart Villa, a multi-purpose, by-appointment-only gallery, its younger counterpart Bangkok Citycity Gallery and the Goethe Institute.
---
On Nut
Habito
Since the arrival last year of Sansiri's Habito mall (On Nut Soi 1/1), On Nut has seen an upswing in reputation. The development's modern design, buzzing restaurants and oh-so-cool Hubba To co-working space have all contributed to the idea that this is a neighborhood on the rise. In reality, Sansiri's T77 pristine residential development sits smack-bang amid the bustle of Sukhumvit Soi 77 and nearby street markets of Soi Pridi 2. Factor in that it's only two or three BTS stops from Thonglor and Ekkamai, with rental prices that are far lower, and it's plain to see why living here is becoming more and more appealing.
Dining and Nightlife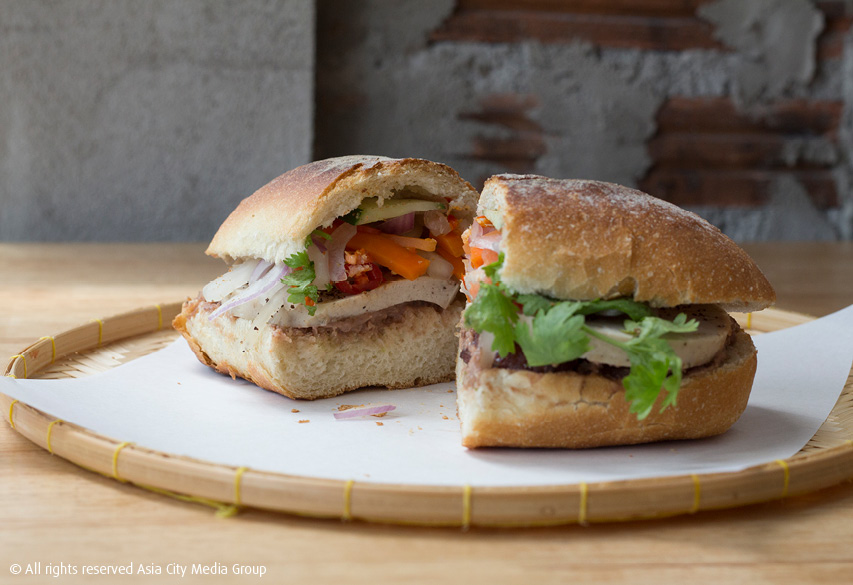 Habito's options include Saeb Lai's reasonably priced Isaan food and Muine's hipster Vietnamese banh mi, while you'll also find places here that cover sushi, shabu, Mexican and pizza. Of course, there's more to eating than the mall, like Namthien by Khanta (On Nut 17), a Thai-Szechuan restaurant originally from Phetchaburi, and don't forget to stop by Mook Tao Teung (On Nut Soi 9) for some desserts and their famous itim kai kaeng (ice cream topped with raw egg). Back on the hype train, Magpie (28 On Nut Rd.) is the creation of renowned Thai designer Noppadol "Ou" Baholyodhin (currently Jim Thompson's creative director), who's channeled his thirst for good coffee and eye for style into creating On Nut's most photogenic cafe. As for drinking, Dog Step (The Beacon Place, Sukhumvit Soi 50) near the BTS offers craft beers along with homemade German sausages. Get a bottle of Stonehead Tire Burning Weizen at B180 there.
Accommodation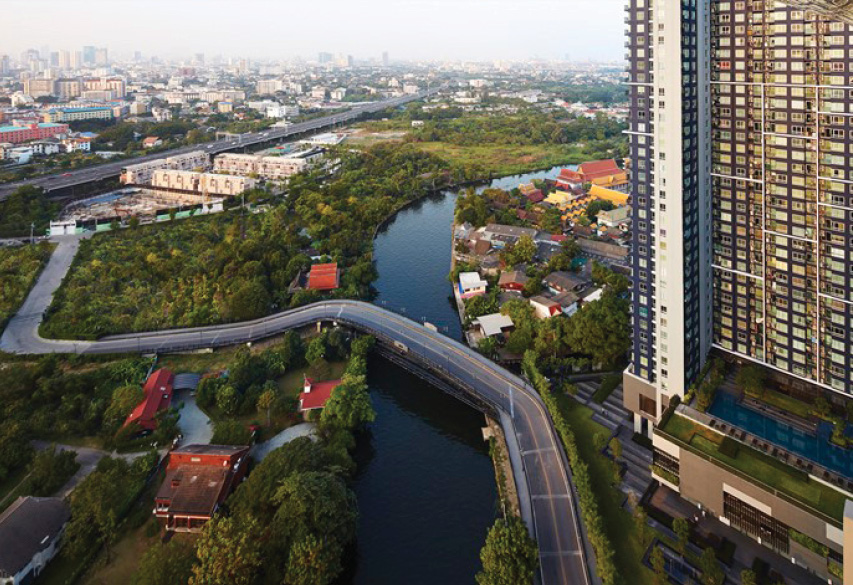 T77
For apartments, Sansiri's T77 development has four towers and two low-rise townhouses, where a one-bedroom apartment starts at B12,000/month, with each residence featuring pretty swanky communal gyms, swimming pools and garden areas. Cheaper yet is Lumpini Ville Sukhumvit 77 (On Nut Soi 3), where a one-bedroom spot starts at B9,500/month—try finding that in Ekkamai!
Community
Filled with food carts and street bustle, the five-minute walk from BTS On Nut to the outer security gate of Habito paints a vividly traditional picture of a traditional neighborhood. In recent times, a more urban crowd has settled here, buoyed by cheaper rents and more character-filled surroundings than, say, Udom Suk further down the BTS line.
What else?
While Habito indeed brings hip restaurants to the 'hood, get more convenience can be found at the nearby Big C complex on Soi 77. Further away from Sukhumvit Road, Brownstone Studio (1395 Sukhumvit Soi 77) hosts live music and other creative endeavors. With the second campus of Bangkok Prep International School set to open in the area this year, you can expect an even more family-oriented vibe in the future. Workout spot? Fitz Boxing Gym at The Phyll Mall (Sukhumvit Soi 54) offers group and private boxing classes.
---
Saphan Kwai
In-the-know foodies have long lauded Saphan Kwai as one of Bangkok's best places to go for old-school eats. Recently the neighborhood has seen a spate of condos pop up near the BTS station and the arrival of a new community mall to see it rival hip neighbors Ari and Chatuchak as a place to live.
Dining and Nightlife
Food stalls and shop-house restaurants line Pradiphat Road from Saphan Kwai intersection to Rama 6 Road, covering all the familiar street staples. Late-night establishment Krua Pradiphat (Pradiphat Soi 14) is especially renowned for its "Super Soup" (spicy goji berry soup with chicken feet, B100) and pla gra-pong nam pla (deep-fried snapper with sweet and sour sauce, B370). The opening of new community mall Aqua (Paholyothin Rd.) has also served to brighten up the dining scene with more modern bistros. Nightlife is still pretty light on the ground but here you'll find Brewix, a craft beer bar serving imported bottles like Brewdog Punk IPA (B300) and Thatchers Somerset cider (B250). Meanwhile, Yakizen is a yakitori (Japanese-style chicken skewers, B39-B49) specialist that also serves umeshu (Japanese plum wine, B140) and Suntory Kakubin whiskey (B140) to a rowdy clientele. Just a 10-minute walk from BTS Saphan Kwai is Or-Tor-Kor market (101, Kamphaengphet Rd.), recently named the fourth best fresh market in the world by CNN, which serves an incredible array of fruit, vegetables and meat. The food court there is another hidden gem.
Accommodation
New condos in the area come from Sansiri, AP and Pruksa. Studio apartments within walking distance of the BTS station start from a lowly B6,500 per month — try TG Place (Pradiphat Soi 15). Meanwhile, a one-bedroom apartment right beside the rail line at Ideo Mix goes for B15,000 per month, and a two-bedroom from B30,000 per month. A four-storey old shop-house might cost you B50,000 per month.
Community
The wave of new condos has brought new faces to the area, from office workers to students. But the original inhabitants of Saphan Kwai are old Thai-Chinese families who own and occupy the neighborhood's many shop-houses. Deeper down Pradiphat Road stand rows of half-century-old houses with large courtyards, occupied by yet more firmly-entrenched families.
What else?
On top of the very convenient BTS station, which can whisk you off to Sukhumvit in no time, Saphan Kwai is also home to the Om-sin Bank Headquarter (470 Paholyothin Rd.) where there's a large outdoor tennis court for hour rent. Plus, Chatuchak Park is just a 15-minute walk from BTS Saphan Kwai.
---
Ratchatewi
Given its close proximity to Chulalongkorn University and the shopping mecca of Siam, Ratchatewi has long been a darling of students. But the affordable rental prices and burgeoning cafe and co-working scene have much to offer grownups too. The area, defined roughly from Huachang Bridge that crosses Saen Sab Canal from Siam to the intersection of Phayathai and Phetchaburi roads, may lack the leafy charm of nearby Ari, but it's more central and quicky upgrading its lifestyle options.
Dining and Nightlife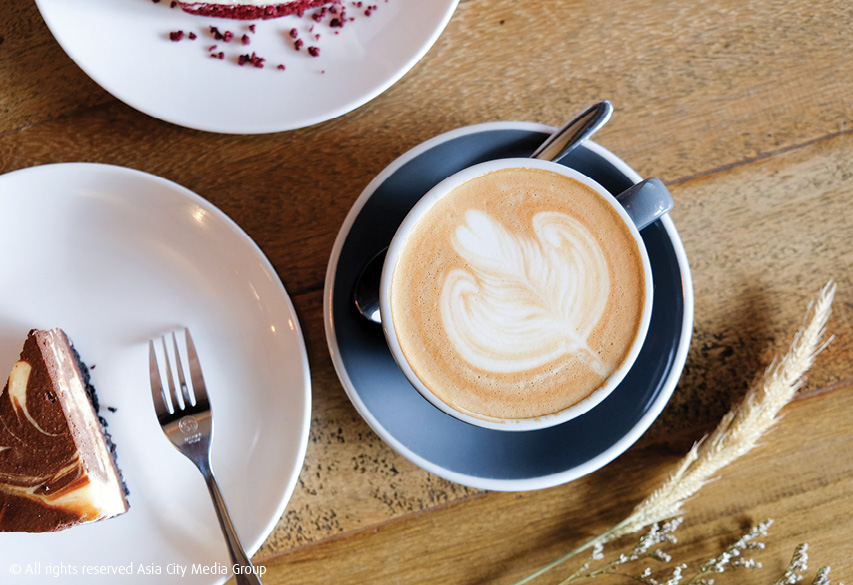 Casa Lapin
Don't expect too much in the way of fine dining, but you will find plenty of street food (for now, at least) and old-school shop-house restaurants, especially in Petchaburi soi 5 and 7 where student accommodation abounds. For Isaan food, try Jay Goi (Petchaburi Rd.) and its much-hyped yum pla dook fu (deep fried minced codfish with green mango salad, B100), or for Muslim bites order Roti Tae-or's (Petchaburi Soi 7) yummy roti with beef curry (B30) and cha chaak (Muslim version of shaken milk tea, B30). There's also been a boom in coffee culture, with hipster pioneer Casa Lapin (304/5 Phayathai Rd., in front of Evengreen Hotel) recently opening a branch here. Phra Athit's pancake cafe Jaywalk also has a second spot at Cocowalk (89/35 Phayathai Rd.), a lively and unpretentious alley full of restaurants and bars that's frequented by a younger crowd and comes alive especially at night. Sushi lovers can get their fill at two reliable names: the mid-price Sushi Masa (Soi Phayanak) or premium at Yellow Tail Sushi Bar (4/F, Vie Hotel, Phayathai Rd.)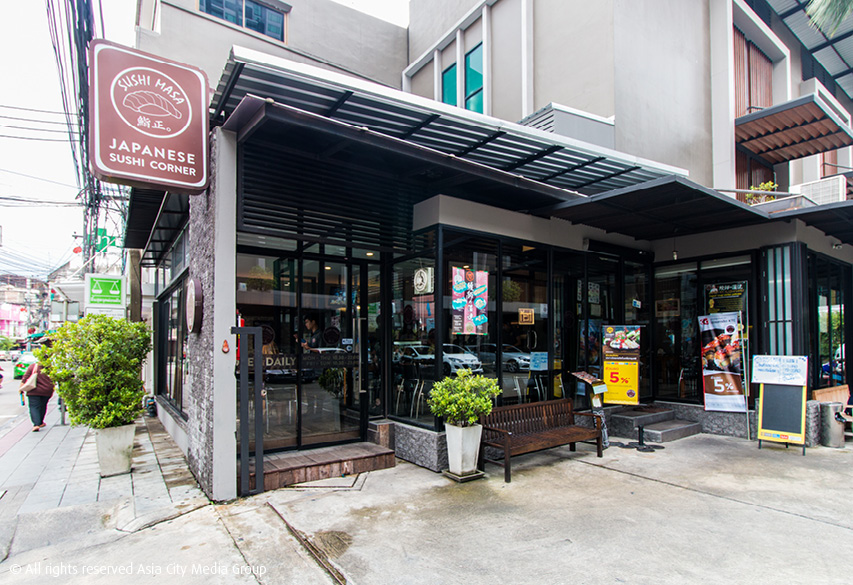 Sushi Masa
Accommodation
You'll find endless apartments catered to student budgets (B5,000-10,000), but there are more up-scale options available too. Big property names in the area include Ideo, Supalai and Sansiri. One of the prime addresses is Pyne by Sansiri, which is located right in front of BTS Ratchatewi. A 30-sq-meter studio starts at B25,000 a month, while a 45-sq-meter one-bedroom starts at B30,000 a month. Compare this with B20,000 for a one-bedroom (42 sq meters) at The Address Siam (456 Phetchaburi Rd.).
Community
Aside from all the Chula kids, the neighborhood is home to a long-standing Muslim community, as evident from the large Darul-Ahman Mosque on Petchaburi Soi 7 (also home to some excellent Muslim food). Of course, you'll also find plenty of tourists spilling out of Asia Hotel, Evergreen Place and Vie Hotel.
What else?
BTS Ratchatewi is not only close to Siam, it's also one stop from the Airport Rail Link—perfect for a quick getaway. Other notable places in the neighborhood are Phaya Thai Hospital (Sri Ayutthaya Rd.), The Jim Thompson Art Centre (6 Rama 1 Rd.), and vintage clothes store Bangklyn (121/118 Phayathai Rd.). No real parks though!