Meet the people you don't want to be.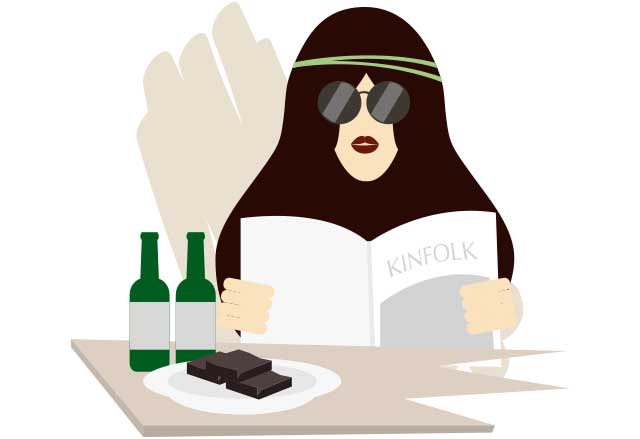 The Neo Hippie
When she's not fawning over the pictures in Kinfolk, she's updating the look-book for her new indigo tie-dye Facebook business—with images shot on her Canon 70D and filtered to look like film. She charges B1,000 for each shirt and puts the profits into a very noble cause: stage dressing for the latest gig by a Scandinavian indie two-piece no one's heard of. Except her. And her friends. Hence why they're the only ones in the audience.
Drinks at: Studio Lam, Moose, Wanderlust
"I'm bringing in this band, yeah. No one's heard of them. It'll be so cool."
---
The Loaded Foodie
She took a three-month course at Le Cordon Bleu which fully qualified her to open a bakery using B10 million of her dad's money. No one's making anything, but the charmingly rustic shop on Soi 31 is the perfect place for her and her friends to hang out and post Instagram pics—which has earned her over 5,000 followers. They're nothing to do with her sexy selfies. It's all about the food. Really. When she dines out, it's wagyu beef and otoro or nothing, which she can lecture you on while compulsively swirling her wine.
"I don't know why I don't like it, na, but I know I don't like it."
---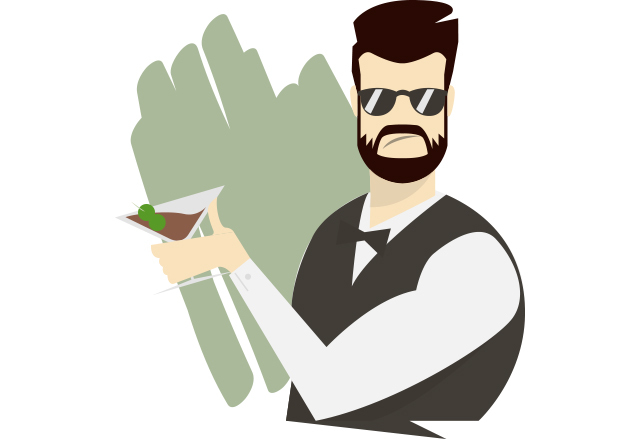 The Expat Party Creep
After taking style cues from the latest Apple keynote presentation—jeans, loafers, untucked dress shirt—he heads to the cool, underground establishment only he knows about:
Maggie Choo's
(where he still thinks the girls on the swings genuinely find his jokes funny). After that it's straight to
Ku De Ta
for a night of chatting up women 15 years his junior with stories about how he personally knows the Bangkok Invaders. But none of this seems to help much, since come 1am he'll be found in Mixx, prowling the dance-floor looking for a takeaway.
Drinks at
: Ku De Ta,
Levels
, Kolour parties
Shops at: Zara, Guess, Giordano
"You should have seen Soi Zero in the nineties, baby."
---
The Reborn Buddhist
The short hair lets you know she's humble, while the outrageous, flashy glasses let you know she's rich. And that ringing you can hear; that's her phone telling her to be mindful of others. It does that every 15 minutes. No bad thing when it lets you escape another conversation about meditation retreats in Khon Kaen, Yao Noi and Doi Suthep. All this time out has taught her to hate all forms of violence and rhetoric—but she'll still fanatically attack anyone with different views from her own.
Drinks at: Bangkok Farmer's Market (for the soy milk and wheatgrass)
"If you haven't been to Bodhgaya, you wouldn't understand."
---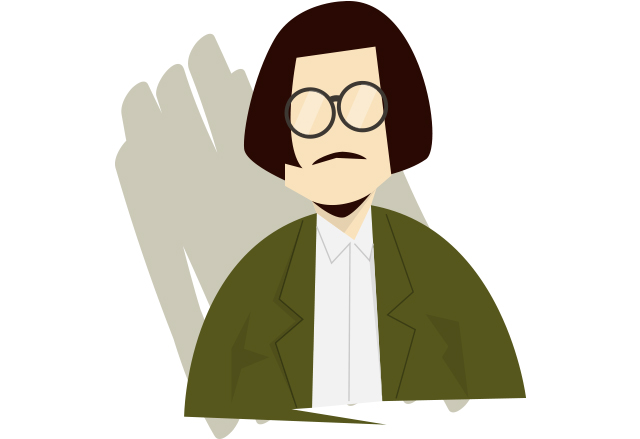 The Social Entrepreneur
This guy has a plan. And it's to save the world using your money. That's why he's rented a permanent desk in a co-working space and employed a few dozen children in Mae Sot to make stuff for him. These saved labor costs will help build the business, which is good for everyone. Mainly him, though, since he really, really needs a new condo. One that's bigger. Preferably with a spare room to put on Airbnb.
Shops at: iStudios
"All the smart money's moving to Asia."
---
The Blogging Traveler
You know she travels beyond Hua Hin because she wears hiking boots even in Bangkok. And carries a selfie stick. You can read about these adventures in her BK interview, where she bravely describes a cross-continent journey "sponsored" by her mom and posted every step of the way on Pantip. Even photos of empty planes and Thai Airways lunch trays.
Shops at: North Face, Timberland
"Peru is so hot right now."