Organic stores
One of the easiest ways to support low-impact products is to buy organic. Sukhumvit is full of organic shops such as Patom Cafe (Sukhumvit Soi 49/6, 02-084-8649), which stocks a range of products, including soap, shampoo and massage oil, and fresh fruit and vegetables wrapped in banana leaf packages—both cute and zero-waste.
Zero-waste restaurants
It's easier than ever to get your fill without contributing to Bangkok's heinous trash problem. Sukhumvit has a bunch of options here, including Haoma (31/3 Sukhumvit Soi 31, 093-014-3002) with its urban farm concept and vibrant, beautiful plating, and Bo.lan (24 Sukhumvit Soi 53, 02-260-2962) with its world-famous locally-sourced tasting menus.
(Credit: Lerdsuwa - wikimedia)
Beautiful parks
There are lots of great green spaces hidden around Sukhumvit, including Benchasiri Park located between soi 22 and 24. The park is a favorite spot among locals thanks to its lush greenery and nice sports facilities (including a basketball court, skating rink, and swimming pool). Hop there in early morning to enjoy the peaceful (and cooler) atmosphere while jogging, or take your kids to feed the fish and turtles that live around the small lake.
(credit: www.facebook.com/thaifarmersmarket)
Farmers' Markets
As far as bang-for-your-baht goes, there is no better spot to get your green shopping on than one of the city's awesome farmers' markets. Two of the best in Sukhumvit are the Thailand Farmers' Market (hosted at K Village every second Sunday of the month) and Bangkok Farmers' Market (hosted at Gateway Ekamai every two weeks on Saturdays).
(Credit: Christin Hume-Unsplash.com)
Used Bookstores
Throwing away books isn't something anyone wants to do, but placing them next to the trash in hopes that someone will pick them up doesn't do what you think it does (they end up in the trash). Try keeping your house clutter down by donating them instead. We recommend the World Vision Foundation in Sukhumvit Soi 63 and the Saengsawang Foundation in Sukhumvit Soi 71 who actually help deliver the books to people around Thailand in need.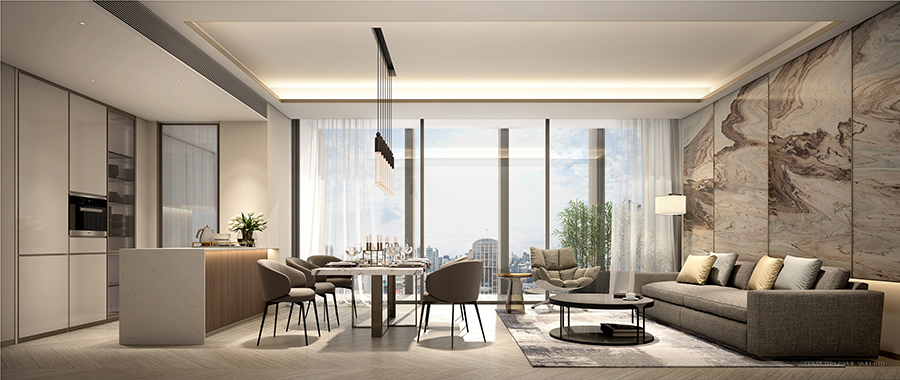 Build Your Well-Being with Esteemed Living
One more way to make your life clean and green is to live in a venue that focuses on sustainable and peaceful living. The Estelle condo is just such a place. With a focus on improving its residents' well-being, the building incorporates a pet-friendly Japanese courtyard garden on the eighth floor (alongside a swimming pool and hot tub), electric vehicle charging stations, and a Japanese Zen-like design style. Price starts at B15.5 million (B330,000/sq.m.) and the building is just 200 meters away from BTS Chong Nonsi.
---
This native ad was created by Asia City Studio. We use storytelling to help brands of all sizes influence and connect with people who matter. Visit us online:studio.asia-city.com

Sponsored by: