1. It's Bangkok's 5th Avenue
You'd have to travel far out of the city center and into the Old Town to enjoy the kind of bygone charm Wireless serves up. The wide boulevard runs along Lumphini Park, its length lined with four rows of centenary trees and Grand Rama V-style villas surrounded by sprawling lawns. Many think it owes its name to being Bangkok's only street with buried cables, but it was actually the site of the city's first radio station thanks to its unique position at the heart of the capital.
Connecting Ploenchit Road and Phetburi Road to the North and Rama IV Road to the South, Wireless Road was one of the city's first major boulevards and quickly became the city's Embassy Row. To this day, the grand villas that have survived still house the ambassadors from the United Kingdom, the United States and The Netherlands. Wealthy aristocrats also lived in the area, even if their homes have largely given way to luxury condominiums, shopping malls and a bevy of five-star hotels: the Okura Prestige, Conrad, Plaza Athenee, Swissotel Nai Lert Park Hotel and the upcoming Park Hyatt.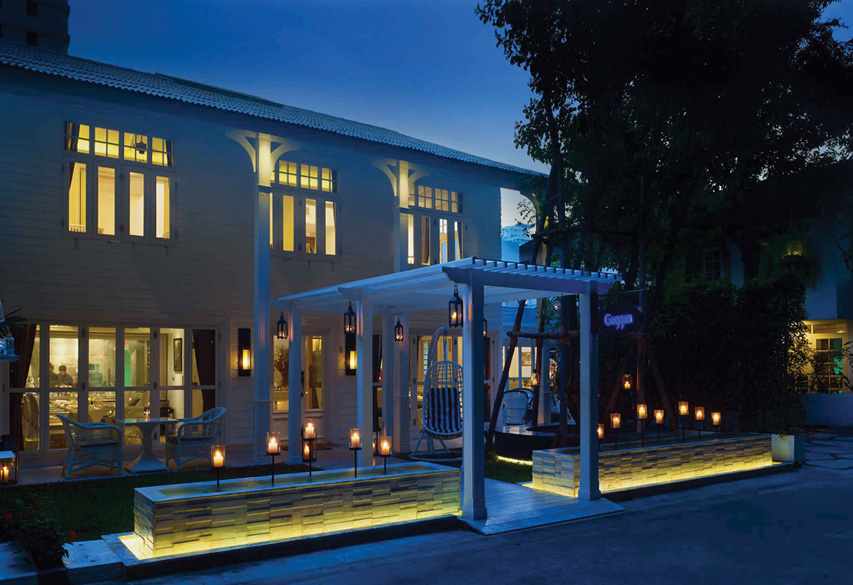 Gaggan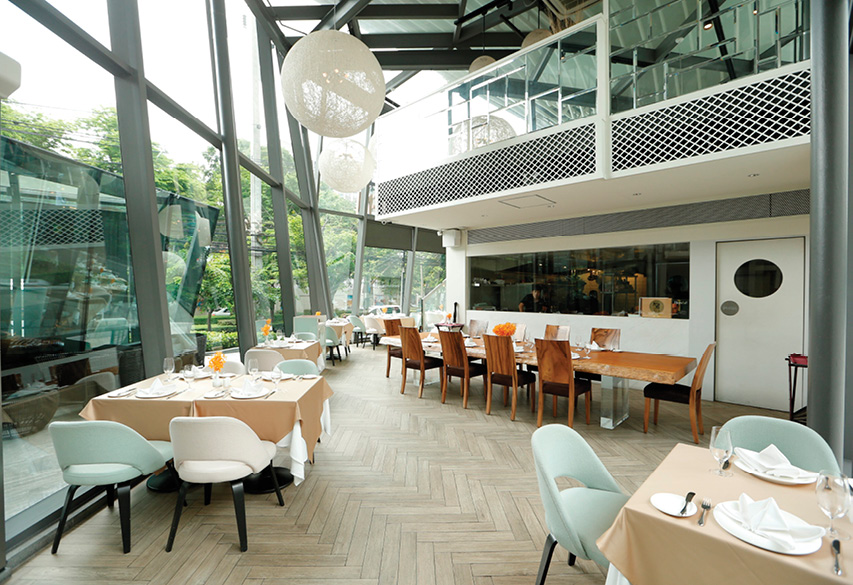 2. The best restaurants are here
Wireless Road is surrounded by some of the best shopping and dining the city has to offer. In fact, the winner of Asia's 50 Best Restaurants for the past two years, Gaggan, is in the adjacent street, Soi Langsuan. He's in good company. While the aforementioned hotels compete with fine-dining French and Japanese venues, standalones nestled in Soi Ruamrudee, Soi Langsuan and Soi Tonson are considered some of the best in town: Lenzi Tuscan Kitchen, Gianni Ristorante, Le Boeuf, Cafe Parisien, Fillets and many more.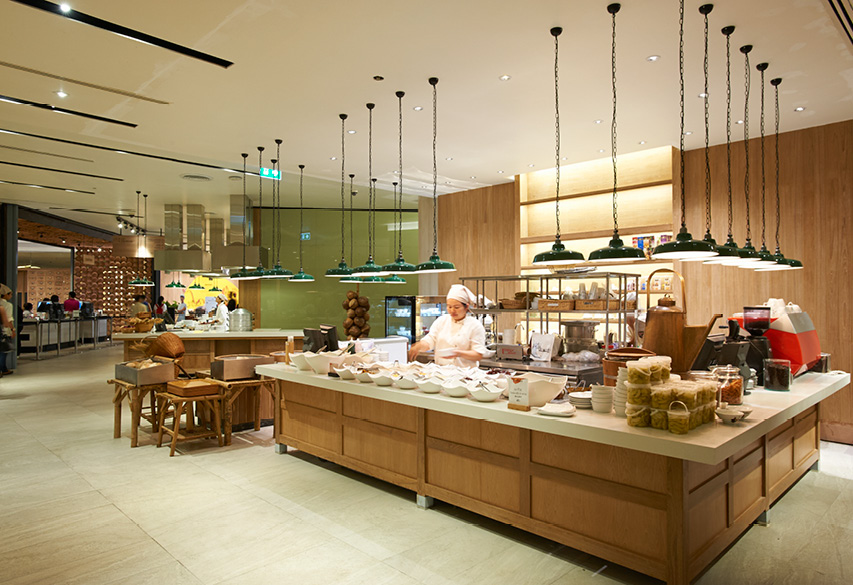 Food Court at Central Embassy
Shopping options are equally impressive as Bangkok's most storied department store, Central Chidlom, and its most luxurious, Central Embassy, are both within shouting distance of the Wireless-Ploenchit intersection. Beyond the host of European couture houses, these sprawling malls also serve up edgy cafes and a fun food court with a heavy focus on regional Thai specialties.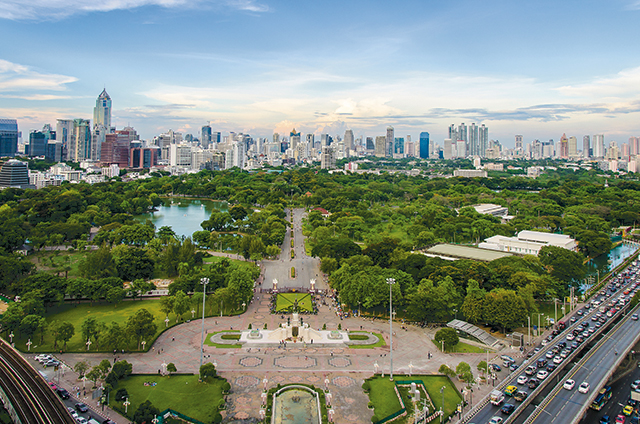 3. The largest park in Downtown Bangkok
Not only is the street itself the greenest in Bangkok thanks to its quadruple row of trees, but a third of Wireless Road is lined with Bangkok's answer to Central Park—Lumphini Park. The 360-rai (57.6-hectare or 142-acre) park blends artificial lakes, wide alleys, manicured lawns and dense tropical foliage. It's the ultimate spot for a jog, a picnic or a morning tai chi session with the city's senior citizens. In the winter, it also plays host to concerts every Sunday, one of the most charming experiences Bangkok has to offer.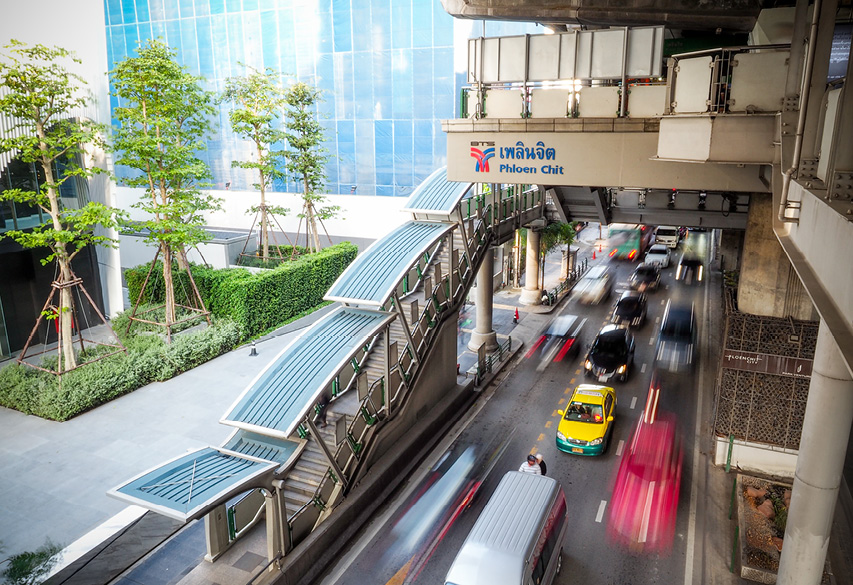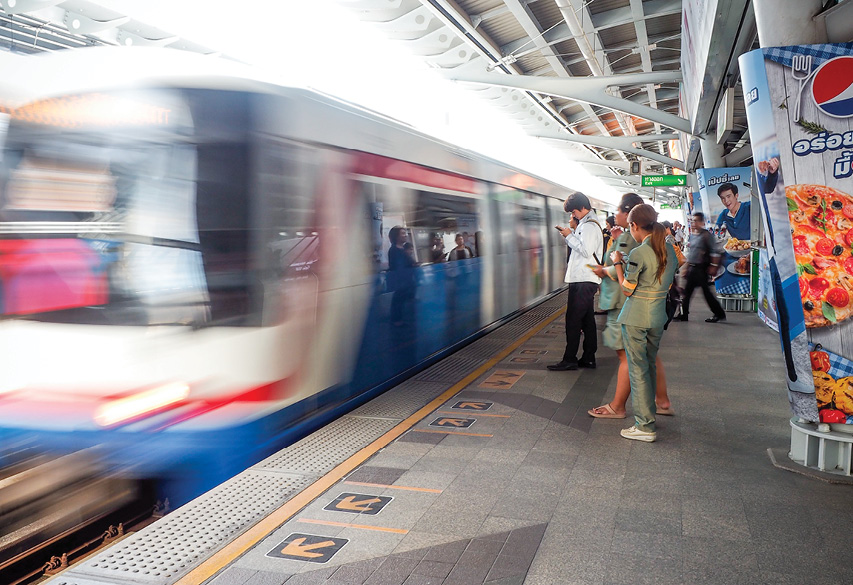 4. Connections left, right and center
Connections in and out of the neighborhood are some of the best, too. The expressway ramp and Ploenchit BTS Station are right around the corner on Phloenchit Road, while MRT Lumphini Station is right at the Rama IV Road intersection. As a result, there's a feeling of having a foot in the Silom/Sathorn area and one in the Siam/Phloenchit zone. Drop a pin in the strategic center of Bangkok, and you'll hit Wireless Road.
5. It just keeps getting more and more expensive
Recent years have seen prices soar. Land was trading hands at B1.5 million per sq wah in 2010. Today, it is hard to come by accurate estimates because there is nearly no land left in private hands to trade, but prices could be as high as B2.8 million per sq wah. For any new condos to pop up is rather unlikely, as the remaining plots are either in the hands of embassies or the Crown Property Bureau. As a result, condo prices are fast outpacing the average growth in Silom/Sathorn. Three new projects on Wireless exceed B300,000 per sq meter, with some units rumored to be reselling for as high as B700,000 per sq meter. Don't get too discouraged just yet. There are still some bargains to be found in the B150,000 range.
---
The tree-lined boulevard is all about nature, diplomatic missions and luxury hotels.
Brought to you by