"I dread to think what next month will be like," says chef Dylan Jones of Thai fine-dining trailblazer Bo.lan (02-260-2962). Restaurants like his are made for special occasions, experiential treats that encompass service, buzz and degustation menus. In February, when Covid-19 began to take hold of Bangkok, Bo.lan saw its two-month waiting list turn into a nearly empty dining room almost overnight. "We are down around 90- to-95 percent of revenue compared to the same period last year," Jones admits.
Bo.lan is not alone. Since the government ordered restaurant closures on Mar 22, Bangkok's usually vibrant dining scene has come to a grinding halt. Restaurants have had to adapt rapidly to the challenges of the Covid-19 crisis, moving to delivery menus and reducing costs in order to stay afloat. "Restaurants, especially, generally run on the slimmest of margins, so it's going to be a real challenge for many to come back from this," says Jones. According to Bangkok Post, as many as 5,000 to 7,000 restaurants are unlikely to survive.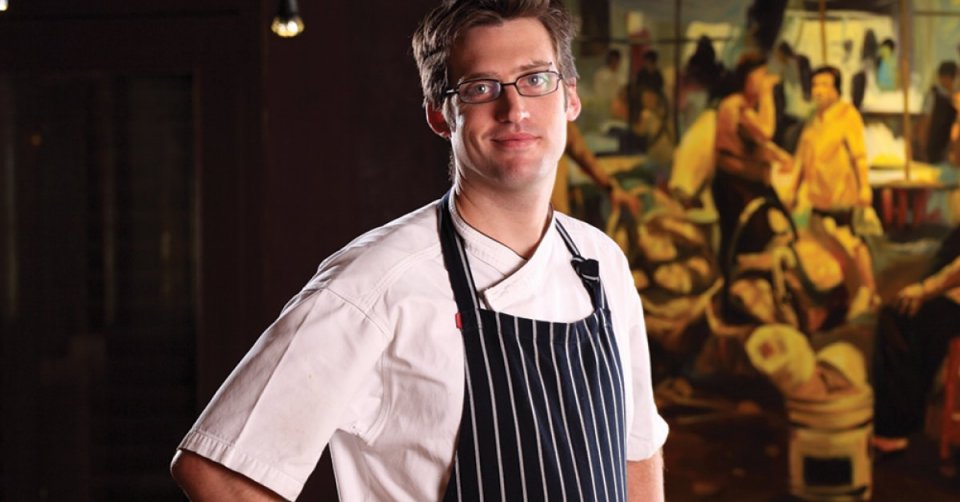 "What we have done is put bandaids on a leaky pipe. Delivery cannot create enough revenue to pay all our existing overheads and even the small crew of staff we have retained," continues Jones. "To be honest, we would be better off closing the business and saving whatever is left to try and start again in the future, but it's such a difficult decision to make." With over 75 staff and more than 60 producers relying on his restaurants for their income, shutting down would not only impact a huge number of individuals, but the future of the industry, too. "If we just cut them all off… there is no guarantee our network will have survived this."
Besides adapting their menu for delivery with pinto boxes filled with salad, curry, relish, stir fry and rice (B1,500 each), Bo.lan has begun delivering CSA (community-supported agriculture) boxes containing fresh, organic veggies, curry pastes, proteins and eggs, sourced from the restaurant's network of local suppliers (priced from B800). While initiatives like this may give producers a boost, Jones isn't convinced it's enough.
"Sometimes I wonder how much help we are actually giving them—what we are buying now is still a fraction of what we used to buy from them."
As businesses grapple to find ways to keep the F&B industry afloat, government measures are lagging. Staff facing unpaid leave are entitled to as little as B5,000 per month. That is "better than nothing... but not really enough to support single income families," says Jones. Support for small businesses, meanwhile, such as exemptions on utilities and rent, have not yet been implemented. This has left restaurants with untenable cash flow when reopening the country still seems far off.
Yet there could be a silver lining. Jones hopes that the crisis may spur the public to reevaluate their attitude towards food. "Our society has skewed ideas—the belief that good food ought to be cheap must be rethunk."
Jones also hopes that lockdown might also lead to changes throughout the industry. For example, by raising working conditions and wages in line with other industries, while placing greater value on organic, local produce.
Struggle on the Streets
Bangkok's street-food vendors are among the hardest hit by the crisis. Since it shot to fame following a visit from "Hell's Kitchen" star Gordon Ramsay, Yaowarat's sizzling street-food empire, Porn Lamai (099-249-5414), has become accustomed to welcoming celebrity diners late into the night. Under Covid-19, however, "It's been a very hard time," says owner Lamai Rachayom. "The virus has had a big impact on our restaurant, we barely get any orders—we've lost almost 80 percent of our sales. But we still hire all of our staff."
While Rachayom agrees that preventing the virus remains the top priority, she's unsure if her business will be able to weather the storm. "I doubt [we will survive]. If it keeps on going like this, we'll have no income."
Over at Ayutthaya Boat Noodle Ratchada 3 (089-016-7208), owner Weerapong Kadechart is experiencing similar setbacks. "Our sales have decreased over 70 percent. I still open my shop daily but there are not many customers," he tells us, adding "I try to look on the bright side; having less income is better than getting nothing at all."
That is, unless 24-hour curfew occurs. "What else can we do? We just have to follow the order, but if it comes to a 24-hour curfew, I think we're doomed. We will just have to go back to the country," says Kadechart.
Meanwhile, Dumkerng Kanchanapreuk, owner of Sukhumvit Soi 38's flaming Pad Thai Fai Luk (084-160-5430), has temporarily closed shop. "If this goes on for too long, I think most of the vendors won't be able to continue doing business. We all have a certain amount of time we can endure," he says.
His decision to close was a culmination of loss of income and fear over the virus. "We used to make B7,000 to 8,000 a day but when the virus came, we only made B500, or B1,000 if we were lucky," Kanchanapreuk tells us. "I'm worried about reopening after the virus. I might have lost my regular customers by then." Somporn Keawwarom, the owner of Convent Road's Khao Man Gai Nai Noi (081-403-3527), has also been forced to close for the past month. "Since the virus, we can't make enough to live," she tells us. "We have a lot to pay while our incomes are cut short, I don't think the business will survive this."
At Wattana Pannich (02-391-7264), the home of Bangkok's famed '40-year-old' beef stew, owner Nattapong Kaweenuntawong says, "Our sales have decreased a lot, but we can still manage to get through it." While the Ekkamai mainstay typically welcomes a steady flow of tourists and locals throughout the day, they are now only receiving orders at typical meal times. "We still pay the same amount of salary to everyone," says Kaweenuntawong. "They all have family, so we have to help them too."
Although they are suffering from the restaurant closures, Kaweenuntawong supports the move, as he hopes it will stem the spread of the virus. "This is the time when everyone needs to come out and help each other. The virus came and it will go. Just hang in there, we can make it through."
Helping Hands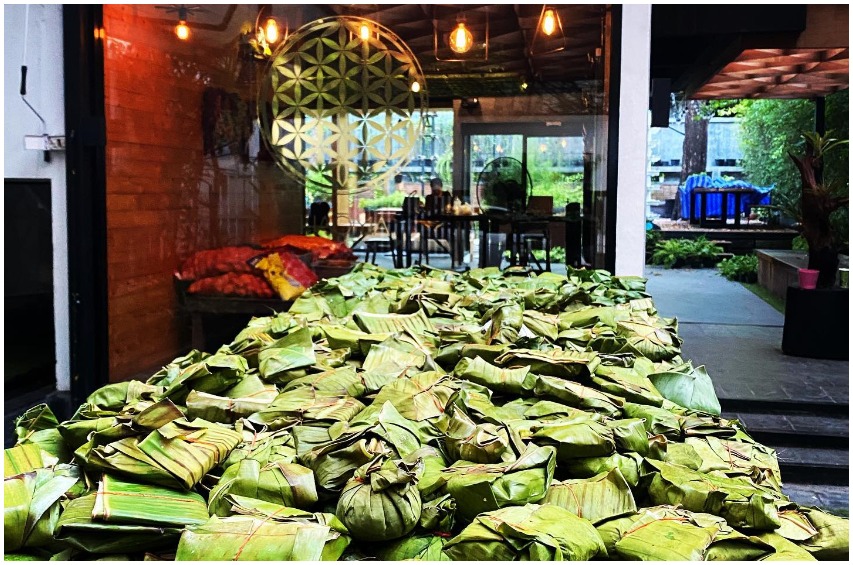 In this spirit, chef Deepanker Khosla of Phrom Phong's neo-Indian restaurant Haoma (093-125-0699) has come up with a way to help others, while also keeping his staff and suppliers busy. Dubbed "No One Hungry," his campaign comprises a fundraiser, which supports the restaurant in cooking free meals for those affected by the crisis. "If we don't help our staff and those who have lost their jobs, once we spring back there will be no labor left in the city," he says. "I have not let go of anyone—we can't abandon them—but their jobs have changed for now. Front of house staff now handle order-taking for delivery, customer service and distribution of the food to the people in need."
Like many others, Haoma has adapted with a delivery service, offering bites like paneer tikka (B320) and daal makhani (B300). However, Khosla admits that the restaurant is suffering, only making around 15 percent of its usual revenue. "Honestly, there isn't much momentum, as the delivery market is already saturated." Despite this, he is frank about the fact that they are in a better position than most.
"Restaurants are backed with deep-pocketed investors. Ones like ours do running revenues of B3-4 million—Michelin and [World's] Top 50 Restaurants certainly more and have been running for years." For businesses in these upper echelons, he sees no excuses. "Are you really trying to say that you don't have money to pay your staff salaries or spend B50,000 helping those in need? I don't believe that."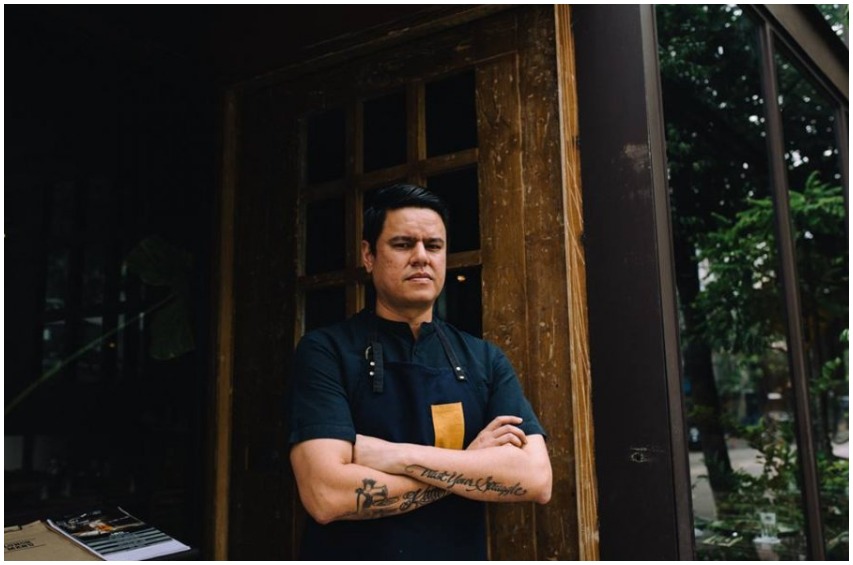 Joining Haoma's efforts to collect donations and cook meals for those in need is chef Chalee Kader of Isaan nose-to-tail specialist, 100 Mahaseth (02-235-0023)—even though he says the Covid-19 crisis is taking a huge toll on the F&B industry. "We are slowly dying from it," he tells us.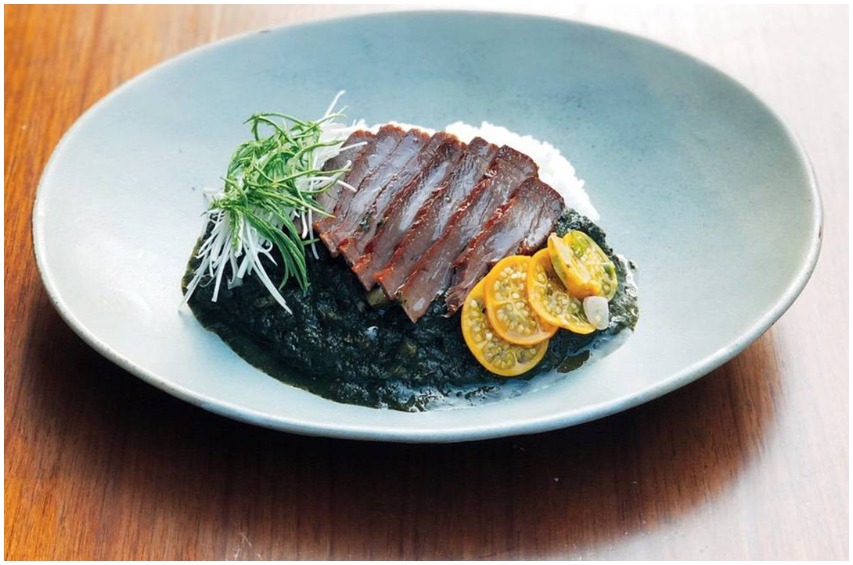 Although his restaurant is trying to keep its staff busy with a delivery menu of sai oua hotdogs (B190) and cassia curry with fried beef jerky (B290), its revenue is down 75 percent. "We're trying to tailor the menu to fit the situation at hand, but it's never going to be enough," says Chalee. "The government could help by offering better subsidies and by regulating delivery platforms to lower their fees."
Indeed, delivery services have come under fire for taking advantage of the crisis. "They charge us, the restaurants, 30 percent or more for your order. And, right now, we need everything we can get to work through this difficult time, so that we might share meals together again," says Jarrett Wrisley, co-founder of Appia, Peppina and Soul Food Mahanakorn. "The sit-down restaurant is in a time of absolute peril, worldwide," he continues.
For ways you can help save our city's awesome F&B scene, see below.
---
5 ways you can support Bangkok's F&B scene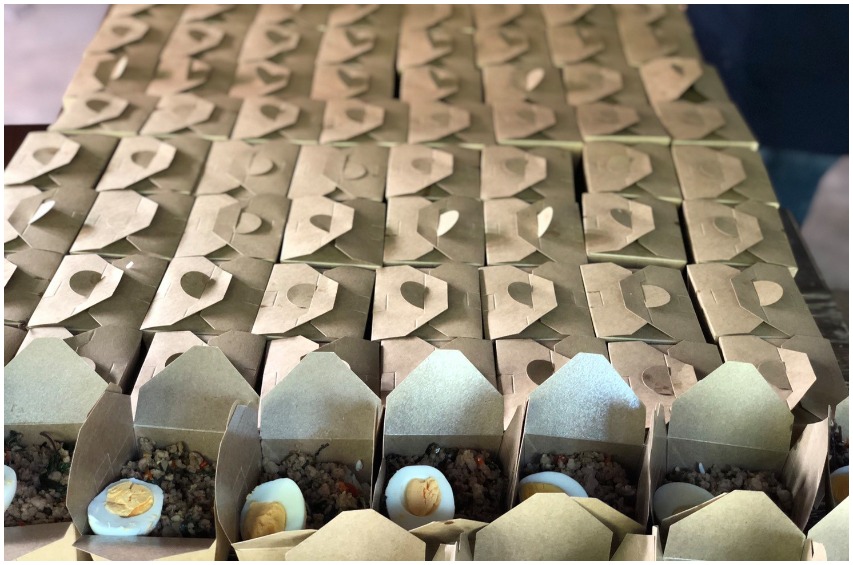 Donate
Donate to Haoma's "No One Hungry" and 100 Mahaseth's "100 Smile Meals" joint campaign.
Order directly
Order food delivery directly with the restaurant via phone, Line or Lineman. It may require a little more effort but it's the only way they will receive the full payment for your order.
Buy food vouchers
Take advantage of food voucher campaigns like the ones rolled out by Foodie Collection, (80/20, Il Fumo, La Dotta and 1919) and La Bottega di Luca. Not only do these provide much-needed revenue to get restaurants through this downtime, they also give you a cheap ticket to some of the city's best food once the crisis is over!
Source local
Source groceries locally. You can order fresh fruit and veggies from Bo.lan (from B800 for a CSA Box), Delish Foods and more, or visit your local wet market instead of going to the big-name supermarkets.
Don't forget the bars
Don't forget to support your favorite bars, too. Asia Today and Teens of Thailand, Black Cabin and Tropic City are all running awesome buy now, drink later deals.
---
Street food interviews by Warunporn Tiyabhorn