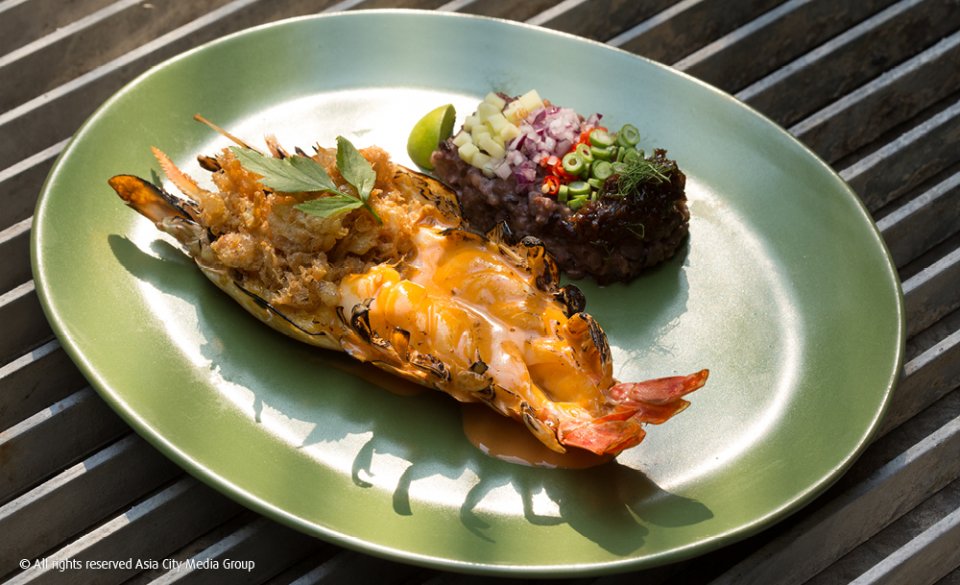 Le Du
Eat
Over the past couple of years, sustainability has really taken off as a buzzword in Bangkok's food scene. There are a bunch of venues that take this beyond simply marketing spiel. Among those names is Haoma, a two-story fine dining outlet known for its elegant-yet-high-wire veggie dishes. Apart from growing 37 different edible greens in the backyard, the head chefs have brought a no-vegetable-left-behind mentality to the cocktails, as part of their efforts to become close-to-zero-waste, and are hoping to turn carbon negative by the end of this year. Meanwhile, one-Michelin-star Le Du has proved its environmental awareness runs deeper than just shunning single-use plastics. One-hundred-percent of its menu is made with local ingredients, and emphasizes the use of seafood and vegetables in hope of reducing the restaurant's carbon footprint and food waste to closer to zero. For coffee, pay a visit to the Old Town's Na Cafe, tucked away in the 19th century mansion turned art hub Bangkok 1899. This zero-waste operation is the brainchild of Sakson "Saks" Rouypirom, the force behind Broccoli Revolution, whose aim is to build up a sense of community among all stakeholders. All the ingredients are sourced locally.
Refill Station
Shop
For anyone determined to reduce the use of plastic, get your shower gel, shampoo, and detergent containers refilled at Refill Station. Opened in 2018 in On Nut, this bulk store is the first in Thailand to offer such refilling services along with a spread of eco-friendly products like bamboo straws and toothbrushes. Aside from this, the upcycling trend has also made its way into the fashion scene. Here in Bangkok, there are several upcycling local fashion labels one can own, from the repurposed rubber backpack of Chiang Mai's Rubber Killer to the minimalist design of The ReMaker (both available at 4/F Siam Discovery). The latter is known for its simple and soft leather bags made from old and worn leather jackets.
Sleep
Bangkok has no shortage of green accommodation springing up all over the place. But recently more high-end players have been getting in on the action. A great example is The Sukosol Hotel. Located not far from the bustling intersection of Phayathai, the hotel has launched Premier Sustainability Rooms with a "sustainability" design. These initiatives are part of the hotel's wider efforts to become a fully green hotel whilst still offering the very same luxury and comfort to its guests.

The hotel has incorporated into the newly launched room type a range of seamless eco-conscious enhancements. These elements are designed to help guests to make sustainable choices throughout their stay, from unbleached linen bed sheets and towels, refillable and non-toxic guest amenities, to energy-efficient appliances. The windows are coated with double glazing film to reduce heat transfer from the outside while the air conditioning temperature is set at 25 degrees. For an "eco-friendly" welcome, guests can also enjoy locally-sourced products and seasonal local fruits at the minibar.

Among other big chains that embark on a full approach to tackling climate change, The Sukosol is at the forefront of Thailand's sustainable tourism and an eco-friendly luxury hotel that offers a unique Thai experience every visit.
The Sukosol, 477 Si Ayuthaya Rd., BTS Phayathai, 02-2470-123
www.thesukosol.com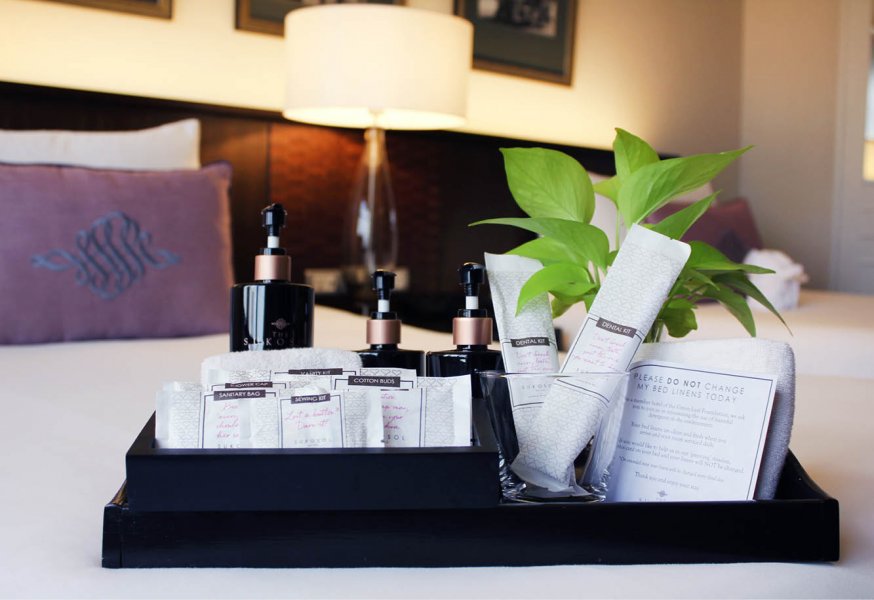 Sponsored by: