BANGKOK VENUE
Bangkok 1899
Sustainability is at the forefront of this art hub that takes over a 19th-century landmark.
The buzz: Nestled amid the sleepy shop-houses of the Old Town's Nang Loeng neighborhood, Bangkok 1899 brings together art, design and urbanism in a restored heritage home that dates back over 100 years. The driving force behind it is Creative Migration, an international arts organization with operations in Los Angeles and Bangkok, which aims to use the gorgeous space for art residencies and public events, whether it is live music or socially-minded workshops.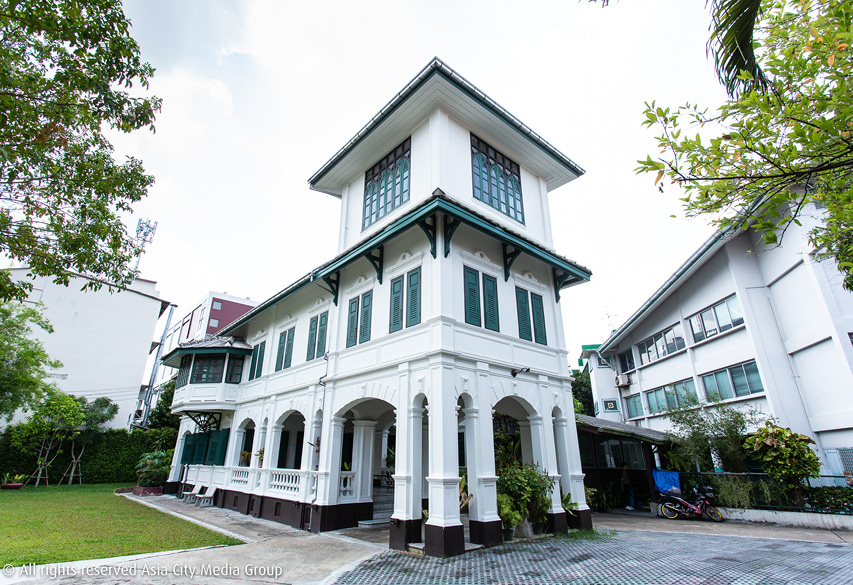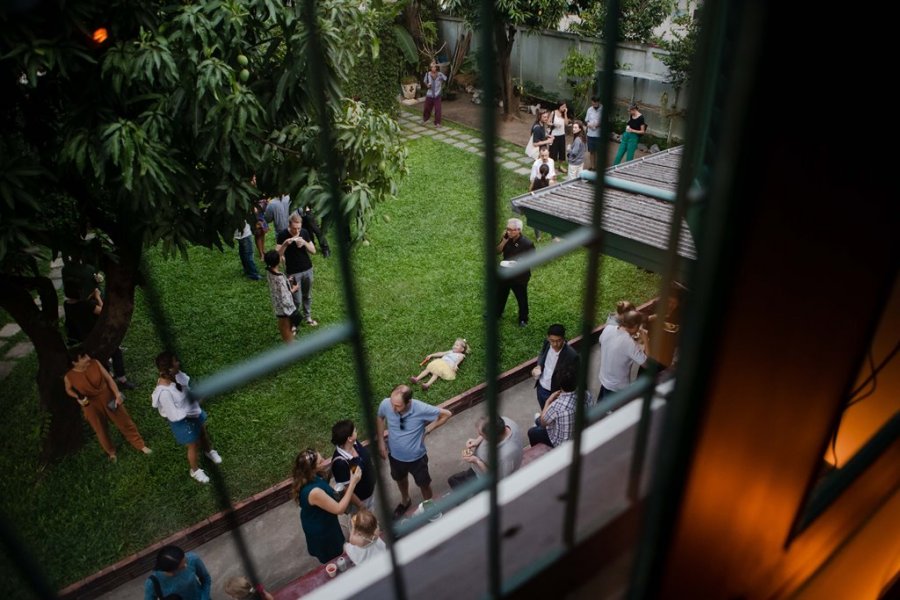 Credit: Krirakrit Worawetkulsage via Creative Migration / Courtesy
The space: Designed by Italian architect Mario Tamagno (Neilson Hays Library, Anantasamakhom Throne Hall), the three-story structure was once occupied by "Thailand's father of modern education," Chaophraya Thammasakmontri. After the house sat unoccupied for around 13 years, the owners decided to put it to non-commercial use. "It was a house of innovation for its time," says Susannah Tantemsapya, the Thai-American Founder & Director of Bangkok 1899 and Creative Migration, who led the light restoration efforts aimed at "respecting the architectural intention." Though no original plans of the house remain, the high-ceilinged, well-ventilated space appears both faithfully repurposed and well primed for 21st-century living. On the second floor sits private living quarters for artists-in-residence, an office and a space for panel discussions, while an attic will eventually host a semi-permanent lighting installation by Tuck Muntabhorn that will be visible from the street.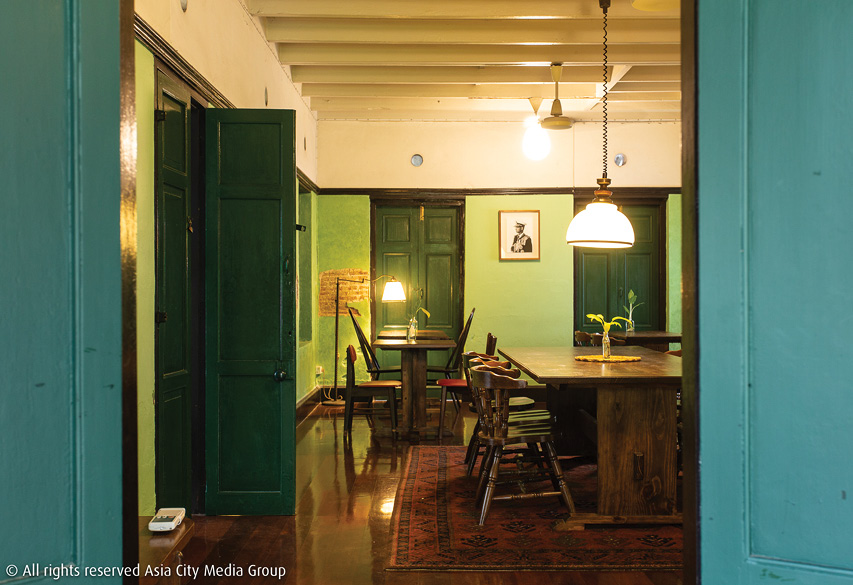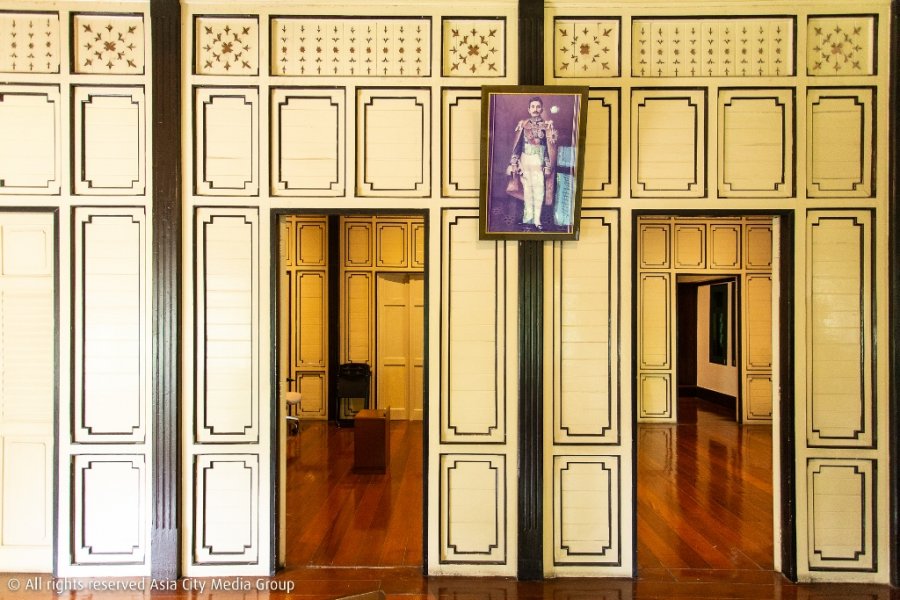 The art: "People have visited and asked, 'Where's the museum?'" laughs Susannah. "We're not a museum." While Bangkok 1899 does host exhibitions, she instead likens it to places such as Strelka (Moscow), Islington Mill (Manchester) or Land Foundation (Chiang Mai), multi-purpose "open houses" that don't always need set activities to draw you in; you're welcome to "pursue the lost art of leisure," which could mean spreading a blanket out on the lawn or simply enjoying the house as it was intended to be used. The residency program looks to connect international artists with local kindred spirits. They launched with Shayne P. Carter, a New Zealand musician and songwriter known for his bands Straitjacket Fits and Dimmer. His two-month stay culminated in a cross-genre collaboration with Piyanart "Pump" Jotikasthira (of Paradise Bangkok Molam International Band and Aparmentkhunpa), the rhythm section of Toomturn Molam Group, and Chiang Mai-based noise artist Arnont Nongyao. Next up is another Kiwi, Tiffany Singh, a "social practice" artist whose colorful and immersive installations often carry powerful community-building themes.
Credit: Krirakrit Worawetkulsage via Creative Migration / Courtesy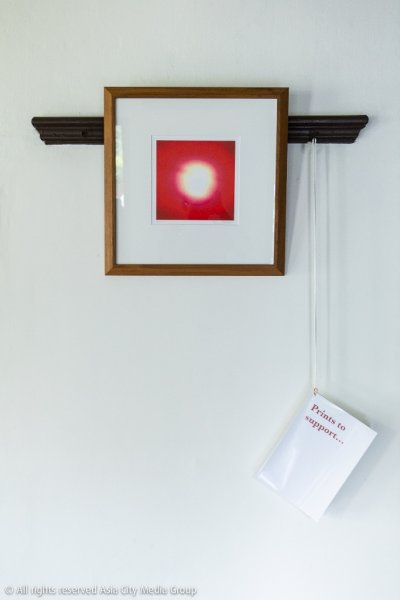 The cafe:
At the house's former entrance off to one side sits Na Cafe, a zero-waste, "social-impact" operation by Sakson "Saks" Rouypirom, of
Broccoli Revolution
and SATI non-profit platform, which offers coffee brewed from homegrown beans (from B70), monthly guest chefs and suspended beverages (the option to pay ahead for those in need) from its partially open-air space. It will eventually serve food made using ingredients plucked from the on-site veggie patch.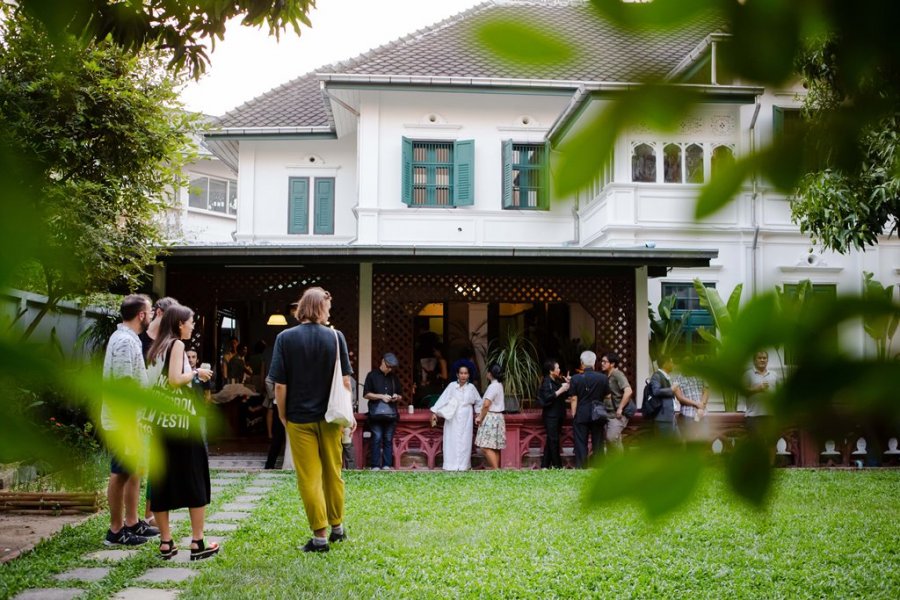 Credit: Krirakrit Worawetkulsage via Creative Migration / Courtesy
The future: "We're all about collaborating and taking a 360-degree approach to life," Susannah explains. And she means it. Down a little side-soi from Bangkok 1899 sits FREC (Ford Resource and Engagement Center), a three-story schoolhouse turned auditorium and cluster of offices that houses partner environmental NGOs such as SOS (Scholars of Sustenance), Nature Inc and Precious Plastic. As far as art goes, residencies are locked in for the best part of the next year. They're currently in talks with the LA-based Arthur King collective about bringing over an audio-visual collaboration between musician Randy Randall (of cult ambient-punk band No Age) and visual artist Aaron Farley. Carl Dixon
Venue Details
Address:
Bangkok 1899, Baan Chao Praya Thammasakmontri, 134 Nakhon Sawan Rd., Bangkok, Thailand
Website:
bangkok1899.org
Area:
Rattanakosin (Old Town)
Open since:
February, 2019
Opening hours:

Tue-Sun

9am-6pm

Report a correction