CHIANG MAI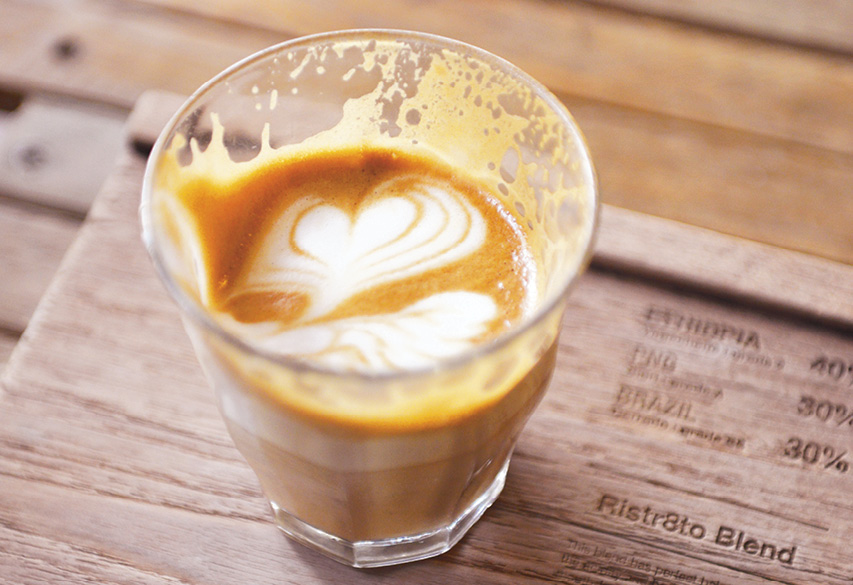 Even Better Coffee
Chiang Mai is firmly entrenched as Thailand's coffee capital, and with good reason. Now, one of its most trusted names, Ristr8to, has opened a second, more experimental branch between Nimmanhemin sois 3 and 5. At
Ristr8to Lab
(between Nimmanhemin Soi 3 and 5, 053-215-278,
www.fb.com/ristr8to
) owner-barista Arnon Thitprasert gets free rein to show off what he's learned from coffee-making competitions and trips around the world. That means cult drinks from the world's largest coffee hubs such as Melbourne and San Francisco, plus boozy offerings like the Ethiopian Monkey (hot mocha with creme de menthe). Elsewhere in town, more and more cool micro-cafes are popping up. Our picks are the street-side, Scandinavian-style
One Day Drip
(Sriphoom Soi 4, 086-554-2473,
www.fb.com/onedaydripcoffee
) and the cozy
Mix Kaffee
(29/2 Arak Rd., 081-568-7203,
www.fb.com/Mixkaffee
). For photo opps alone, the world's first Lanna-style Starbucks has just opened at Kad Farang mall (225 Moo 13, Chiang Mai-Hod Rd., 053-430-552).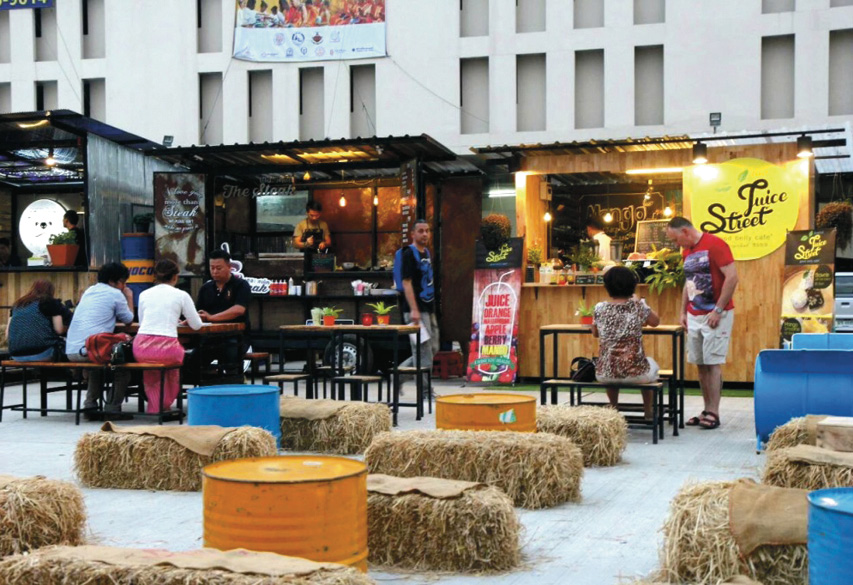 Ploen Rudee Night Market
More Outdoor Markets
Chiang Mai seems to welcome new open-air markets every month. The latest is
Ploen Rudee Night Market
on Chang Klang Road (open every evening from 5pm-midnight), where you'll find vendors selling handmade wares, accessories and clothing. The highlight, though, is quite possibly the large food zone with its country-style seating and food trucks selling sushi, pizza, burgers and more. Another new night spot is
Hako Town
(6/5 Moo 1, Thakradat Rd., 097-975-5975), a Japanese-themed community mall located right by the Ping River that's home to an array of reasonably-priced street stalls and restaurants. It also hosts Japanese fairs and outdoor concerts.
X2 Chiang Mai Nimman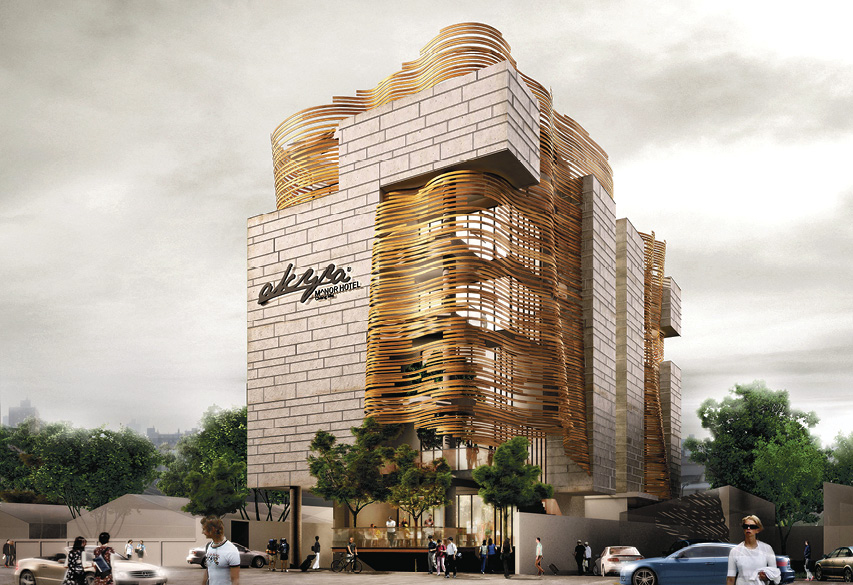 Akyra Chiang Mai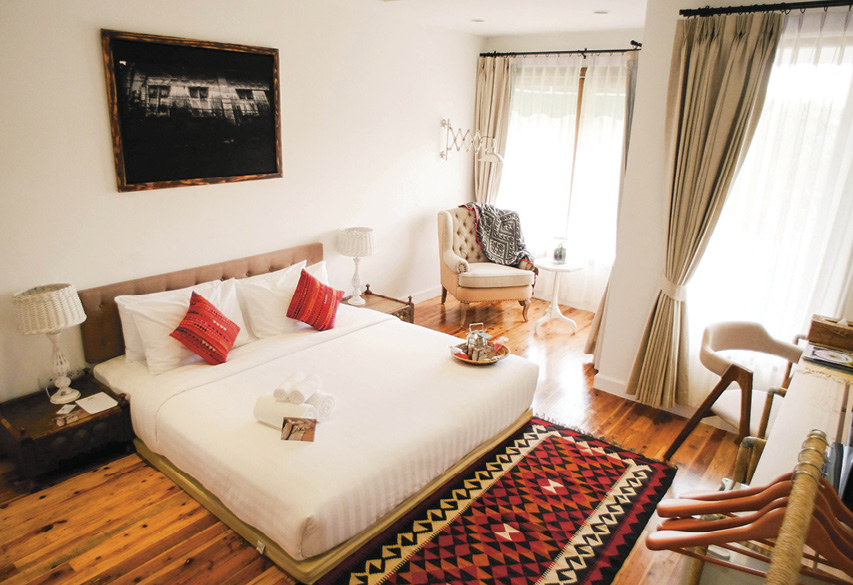 Hotel Yayee
Nimmanhaemin's New Digs
You're never short of cool cribs in Chiang Mai, but the past 12 months have seen a flurry of activity in arguably the city's hippest quarter. Among the new arrivals are the luxurious all-suite hotel
Akyra Chiang Mai
(2212 Nimmanhemin Soi 9, 053-216-219), the first five-star hotel in the 'hood, and the design-centric
X2 Chiang Mai Nimman Villa
(36/6-7 Nimmanhemin Soi 11, www.x2resorts.com), a huge mid-century modern style villa that sleeps up to 14 in seven bedrooms. Another neighbor is Ananda Everingham's
Hotel Yayee
(17/5 Sainamphueng Rd., 099-269-5885), a four-story shop-house whose 14 casual but luxurious rooms are decorated with Lanna handwoven shawls and carpets from the actor's mother's homeland, Laos. The rooftop terrace boasts great views of Doi Suthep, too.
Winter Festival Season
Chiang Mai's most vibrant craft festival,
NAP
(Nimmanhemin Soi 1,
www.fb.com/nimmansoi1
), returns this year from Dec 5-10 under the theme "Les Pops." It will see more than 100 shops gather around the Nimmanhaemin area, including leading local craft brands like Ginger, Inclay Pottery Studio, Things Called Art and Chabaa. On the same dates, the small community art village Baan Khang Wat (opposite Wat Ram Poeng, 095-691-0888,
www.fb.com/BannKangWat
) will host its first ever craft fest, called
Sawasdeecraft Chiang Mai
(
on.fb.me/1Gdoka3
), with stalls and workshops from local craftsmen. Baan Khang Wat will hold its second Nang Khang Wat film festival from Dec 24-28, too.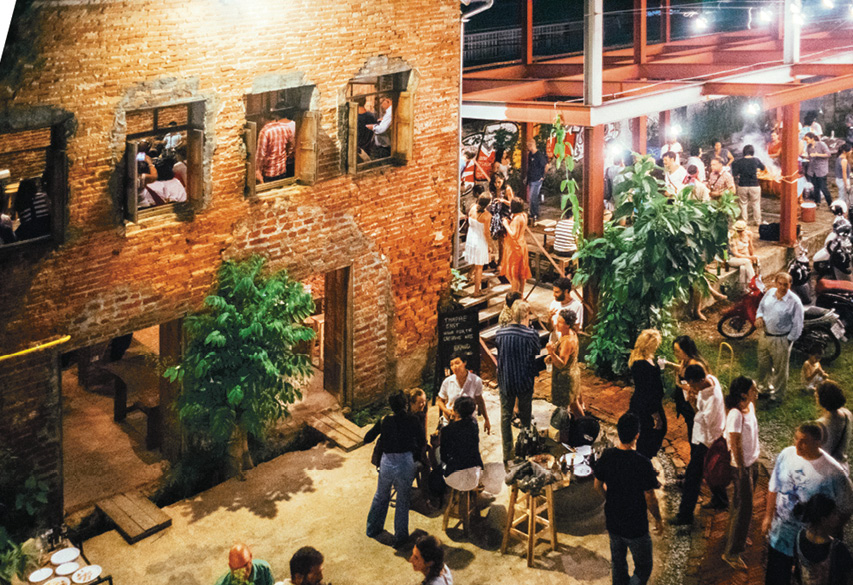 Thapae East
Gallery Kang Wat
Arty Arrivals
Speaking of Baan Kang Wat, the art community has just unveiled its
Gallery Kang Wat
(
www.gallerykangwat.tumblr.com
), which aims to promote local artists through monthly exhibitions. It also sells handmade stuff like postcards, notebooks and ceramics. Art meets cold pressed juice at the new
Arttitude Gallery
(Nimmanhemin Soi 5, www.fb.com/arttitudegallery). Aside from regular galleries, all the drinks here are named after famous paintings, like the Monet Sunrise (carrots, passion fruit and pineapple). With its unfinished barn-like appearance of bare brick and exposed beams,
Thapae East
(88 Thapae Rd., 081-765-5246,
www.fb.com/ThapaeEast
) is another intriguing addition to the art scene, hosting everything from experimental music to poetry nights.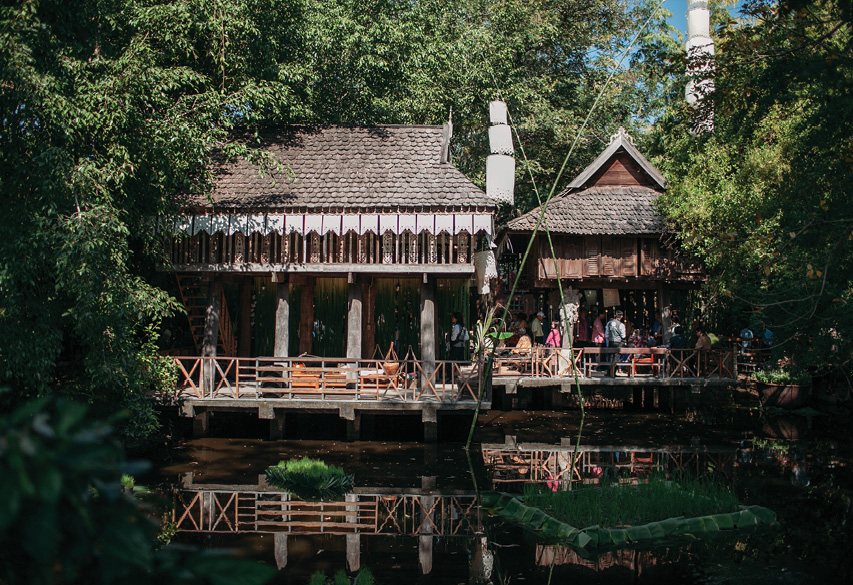 Meena
Graph Table
New Bites
It's been a pretty low-profile year for Chiang Mai's dining scene, but there's still plenty to be excited about. The new, semi-outdoor restaurant
Meena
(Baan Mon Moo 2, Soi 11 087-177-0523) adds a new twist to Thai and Asian dishes by substituting some of their staple ingredients with rice. Try the tempura shrimp, which is battered and deep-fried in rice rather than breadcrumbs, or the rice-based roti and ice cream. One of the city's most checked-in and reputable coffee makers, Graph Cafe, has also branched out with a bigger food-focused venue. With its dark-hued wooden façade, window boxes and hanging plants,
Graph Table
(Moonmuang Soi 6, 086-567-3330) certainly makes a pretty picture, while the kitchen specializes in homemade Italian dishes made from organic ingredients.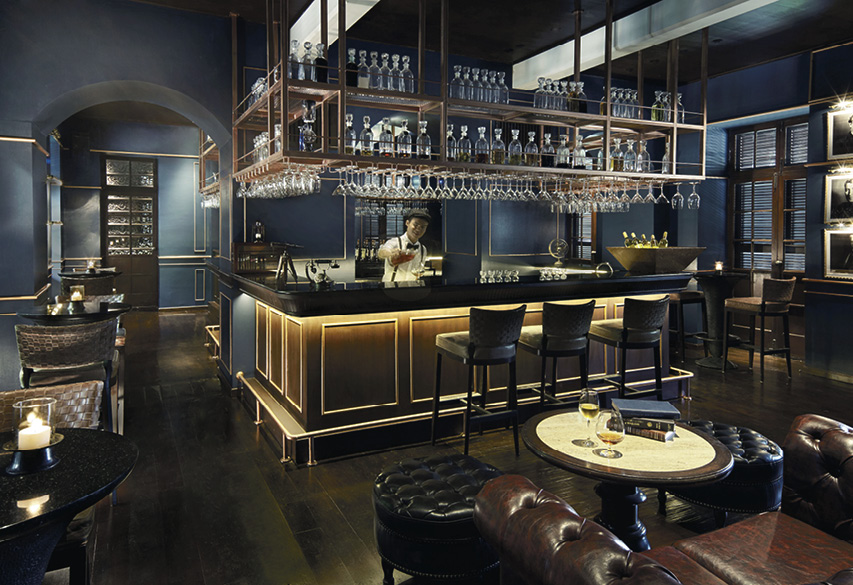 The Service 1921 Restaurant & Bar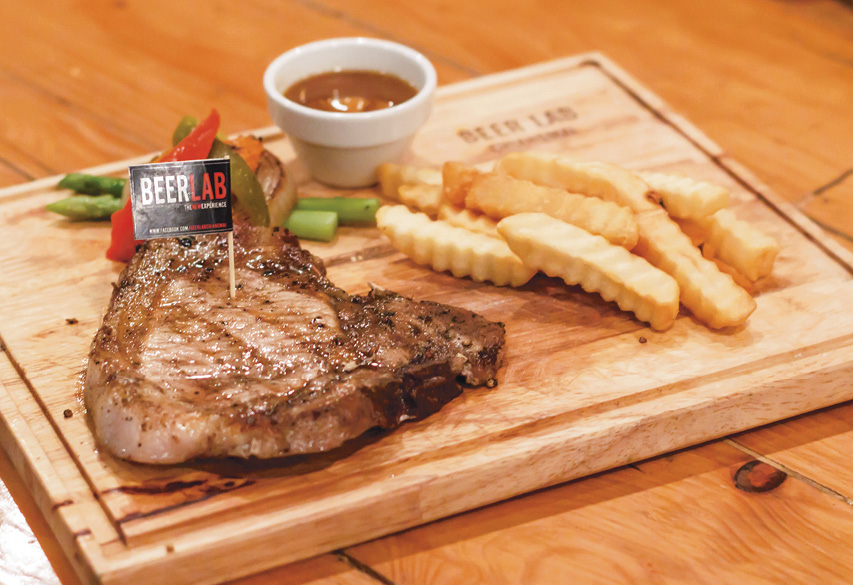 Beer Lab
More Reasons to Drink
The team behind uber-popular Bangkok establishments Charcoal and Above Eleven has unveiled
The Service 1921 Restaurant & Bar
(123-123/1 Charoen Prathet Rd., chiang-mai.anantara.com) at Anantara Chiang Mai Resort. Reimagined as a hidden stronghold of the British government's secret intelligence service, the venue is filled with fictitious spy paraphernalia, vintage lamps alongside colonial-style cabinets, leather armchairs and couches. Food spans contemporary Thai, Chinese and Vietnamese, while drinks pack lots of Asian twists. Closer to town,
Beer Lab
(Nimmanhemin Soi 12,
www.fb.com/beerlabchiangmai
) has taken over the old space that belonged to HOBS on Nimmanhaemin Road to serve an even wider variety of brews.
Fresh Brews
Small-batch craft spirits are all the rage in Bangkok, but Chiang Mai beat us to the punch, with
Maa Jai Dum
(
www.maajaidumonsales.com
). Founded in 2007, the original Maa Jai Dum, also known as "flower spirit," is made from distilled sugar extracted from coconut flowers. They've since expanded with other lines made from distilled potatoes and bananas. Four other brands generating buzz are
Mana, Manee, Piti and Choojai
. Choojai is a rice wine, while spin-offs Manee and Piti are made with the addition of jasmine and roselle for the former, and tea and tea leaves, for the latter. Both brands can be found at specialty bars across Chiang Mai; our picks are
Living Machine
(Nimmanhemin Soi 7, 089-192-4314,
www.facebook.com/LivingMachineChiangmai
) and
Ma Nung
(Nimmanhemin Soi 2, 088-269-2086,
www.facebook.com/ManungNimmanSoi2
).
Baan Mae Kam Pong. Credit: Flight of the Gibbon
Change of Pace
Baan Mae Kam Pong
(082-699-2296,
www.fb.com/BanMaeKaPong
) is a peaceful village 49km outside of Chiang Mai town that's drawing more travelers for its alluringly slow pace of life. The single narrow road through the town is lined with homestays, a small cafe overlooking the valley and a coffee cottage next to a small stream. On top of nearby
Flight of the Gibbon
(Huay Kaew District,
www.treetopasia.com
) activities, you can also undertake a small trek to Mae Kam Pong waterfall, too.
Doi Chiang Dao
Mountain High
Looking to combine magnificent views and a proper workout? Doi Chiang Dao in Chiang Mai province should be the next destination on your wish-list. A steep and grueling eight-kilometer trail leads you to Thailand's third tallest peak, standing at 2,225 meters above sea level. The trek (upwards only) takes approximately 4-5 hours. The sunset, in particular, is stunning. Camping is allowed, but this is the real deal: no electricity or bathrooms. They also limit visitors to 150 people a night. Book at 053-456-623, reserve@dnp.go.th.
---
UDON THANI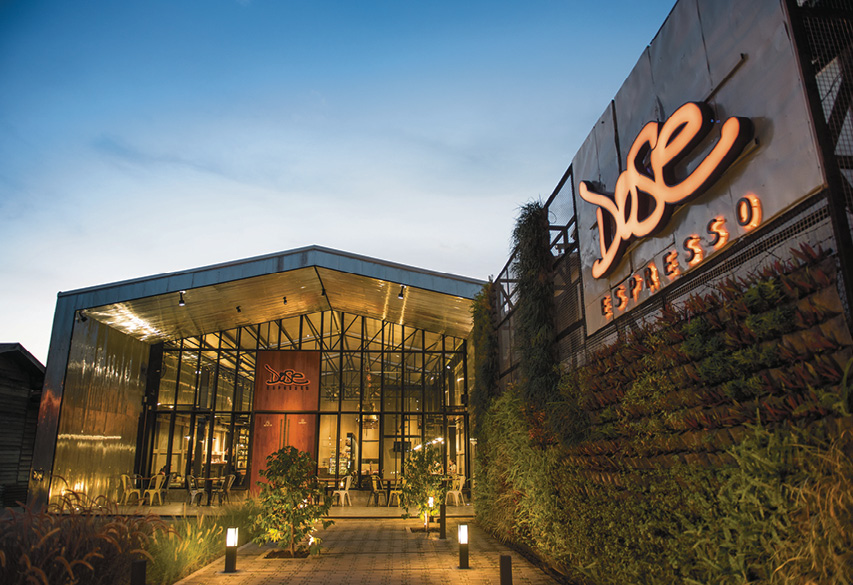 Dose Factory
Hipster Isaan
Udon Thani, long dismissed as a final outpost before you hit Laos, is finally forging a reputation as a hip destination with cool cafes, restaurants and guesthouses. Leading the charge is Naowarat Kuwajanakul's popular cafe Dose Espresso, which just opened a spin-off called
Dose Factory
(112/1 Naraesuan Alley, 097-313-4222). The new restaurant puts more emphasis on Western dishes made with organic ingredients—but you can still find a killer cup of coffee, thanks in part to the owner's close connections with Dose Espresso in Sydney (where she used to work as a barista). Other local hotspots include
Samuay and Sons
(133/125 Phon Phisai Rd., 086-309-6685, 083-056-0380.
goo.gl/7u1j8N
), run by two chef brothers who trained at top kitchens in San Franciso, including Commonwealth (which just lost its Michelin star) and San Francisco's Thai restaurant Osha (which now has a Bangkok branch), and the charming cafe
Wolf's Den
(43 Srisuk Rd., 085-221-0330, 083-357-2287,
www.fb.com/w.wolfsden
). Read our full story about hip Isaan
here
.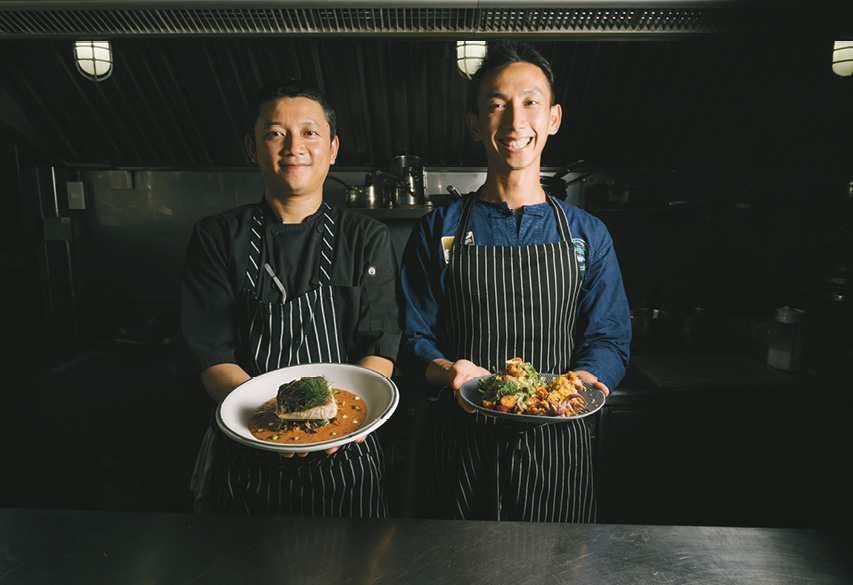 Samuay and Sons
---
LAMPANG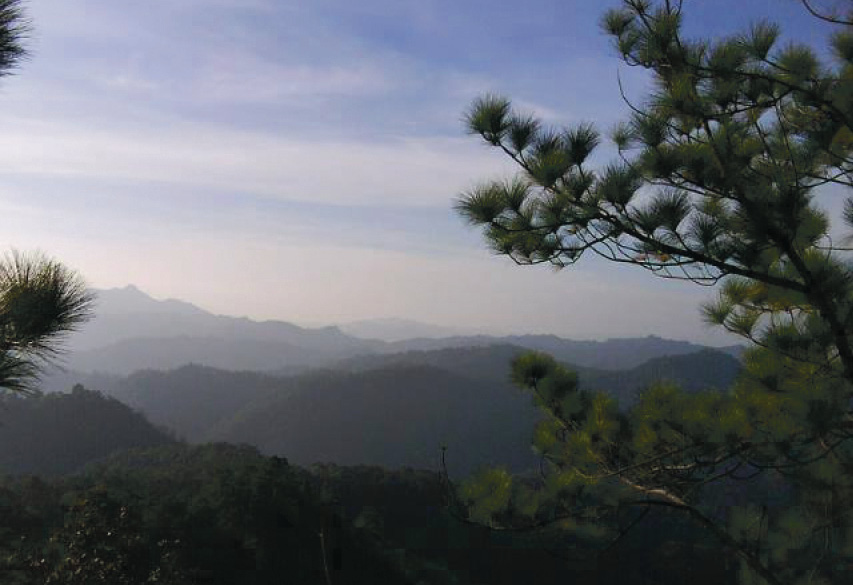 Sleepy Town
Ban Pa Miang village in Lampang's Pan district has recently found a small slice of fame among local travelers seeking an ultra-quiet escape. Tucked inside Jae Son National Park, the town has been compared to what Pai used to be like 10 years ago. A small stream flows throughout and villagers eke a living from tea and coffee plantations. Head there from late December to early January to catch the blossoming wild Himalayan cherry flowers from the Kew Fin viewpoint. For stays, contact 054-263-235.
---
PHA YAO
Phu Lang Ka by Jakrapong Sombatwattanangkool
Islands in the Sky
Phu Lang Ka in Pha Yao province is famous for its breathtaking views, where limestone cliffs appear like islands peeking through a sea of mist at sunrise. Phu Lang Ka Resort (086-191-0291, www.fb.com/PhulangkaResort) offers rooms with terraces which lets you take in the whole stunning scene. Rooms get booked out every winter, so be quick.
---
MAE HONG SON
Su Tong Pae Bridge by Chrisgel Ryan Cruz
Bamboo Bridge
Stretching for 500 meters across rice fields and the Mae Sa Nga River in Mae Hong Son,
Su Tong Pae Bridge
is one of the North's most iconic sights. The best time to visit is during winter, particularly in the early morning when Buddhist monks accept alms from locals. Our pick for stays is
Ban Ja Bo Homestay
(080-677-5794, 081-289-0128), whose terrace offers a great view of the valley shrouded by morning mist.
UPDATE:
On Oct 28, a
section of the Su Tong Pae Bridge collapsed
while thousands of Buddhists were offering alms to monks to mark the end of Buddhist Lent. Repairs are currently under way.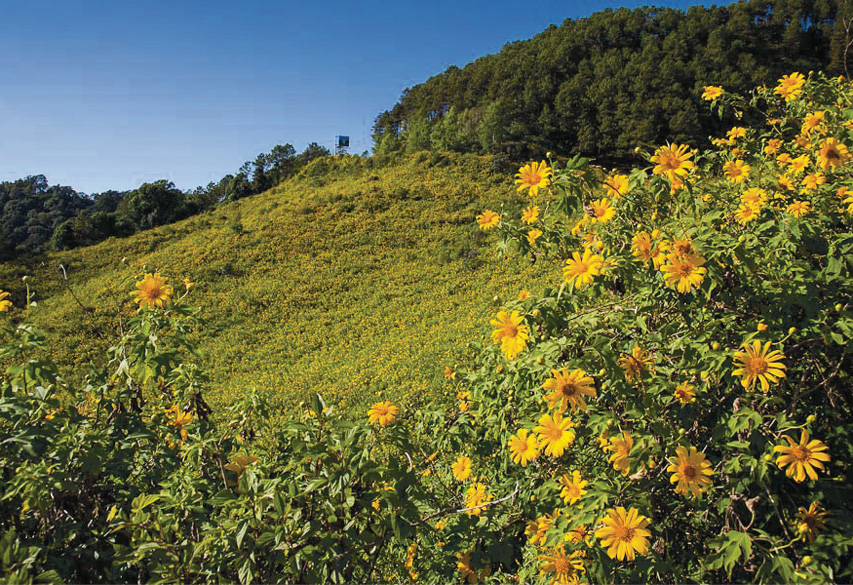 Doi Mae U Kho. Credit: John Shedrick
Mountains in Bloom
Late November is the best month to visit Doi Mae U Kho in Mae Hong Son province when it becomes completely covered in blooming dok bua tong (Mexican sunflowers). Another must is Doi Hua Mae Kham in Chiang Rai's Mae Chan district. Though visually less stunning, the area offers more in the way of local interaction, most notable in the form of visits to tribal villages and their tea plantations. For stays at Doi Hua Mae Kham, contact 095-675-1124 and 053-918-101.
---
Expert Picks
Travel pros tell us their favorite Northern destinations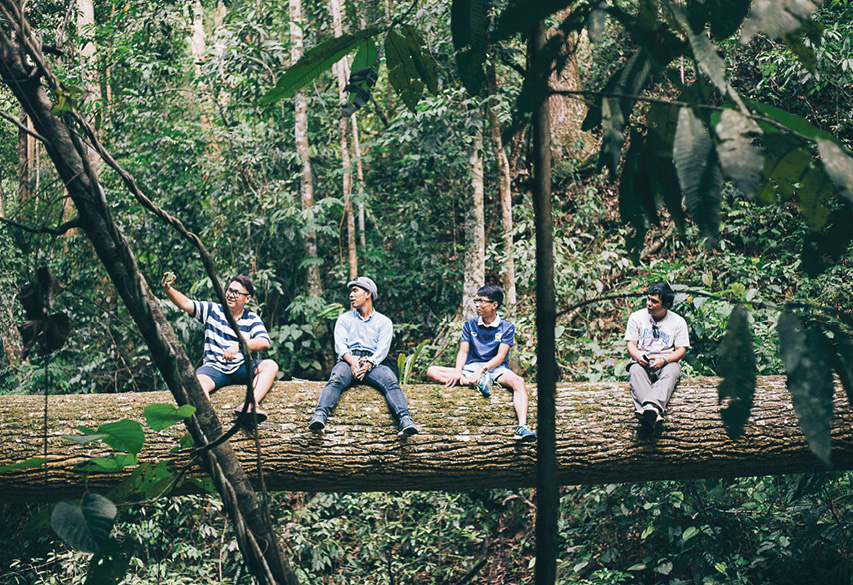 Viang Pa Pao, Chiang Rai

This mountainous district, where temperatures can dip as low as 4 degrees Celsius, is the ideal spot to get an insight into the lives of local coffee farmers.
"Here, you can meet locals who are true coffee experts. MiVana Coffee [
www.fb.com/mivanacoffee
] is a social enterprise that helps support organic coffee growing as opposed to deforestation. The harvest season runs from November till January, when I advise taking a small trek into the gorgeous forest."
Silp Pimolwattana, Editor, Barefoot Magazine
---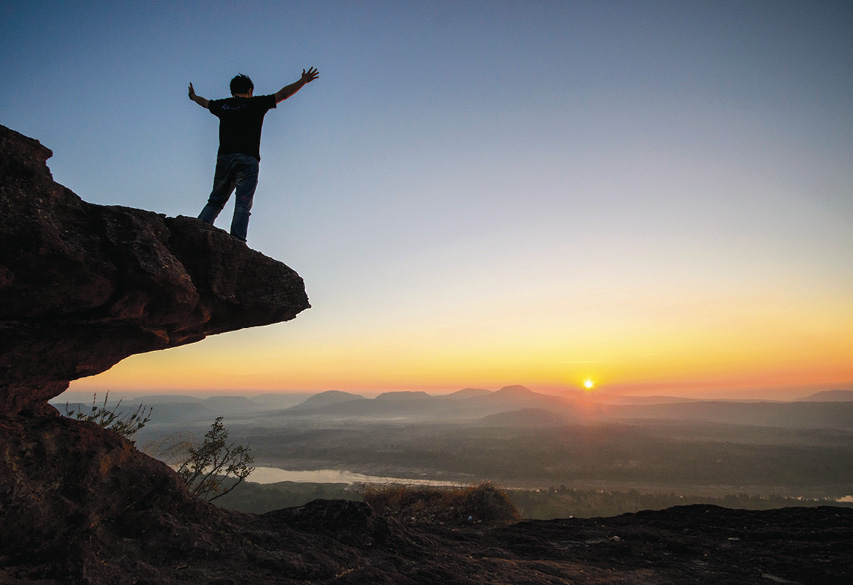 Credit Photo: TAT Ubon Ratchathani
Ubon Ratchathani Road Trip
The first place to see the sunrise every morning in Thailand, this large province is home to some amazing, otherworldly landscapes, especially along Highway 2112 which snakes along the Mekong River.
"I really enjoy driving along the Mekong in Ubon Ratchathani. The giant cliffs offer magnificent views. I also recommend you stop at the neon-lit Sirindhorn Wararam Phuphrao Temple in Sirinthorn district, which is incredible at twilight."
Narisa Leelathawornpanya, Assistant Editor, Lonely Planet Traveller Magazine
---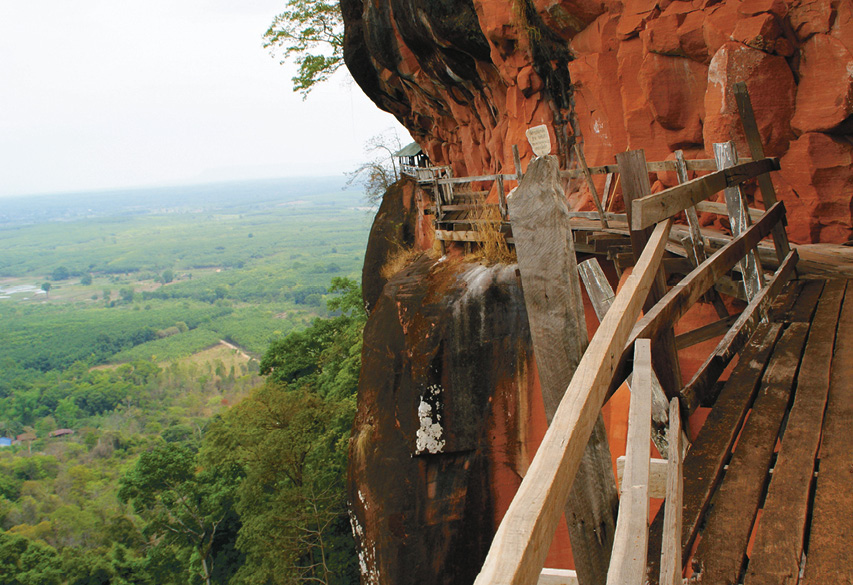 Wat Phu Tok, Bueng Kan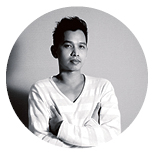 Perched on a sandstone hill surrounded by dense forest, this temple is a must-see. Make sure you make the pilgrimage to the peak of Phu Tok Noi, a sandstone hill inside the temple grounds.
"The 360-degree views are really stunning. A rickety wooden walkway with seven stops takes you on a heavenly path that's aimed at teaching Buddhists all about nirvana. It's high, it's thrilling and it's beautiful. There's also some very yummy grilled chicken that you need to try."
Anurak Hutasing, Executive Editor, Anywhere Magazine
---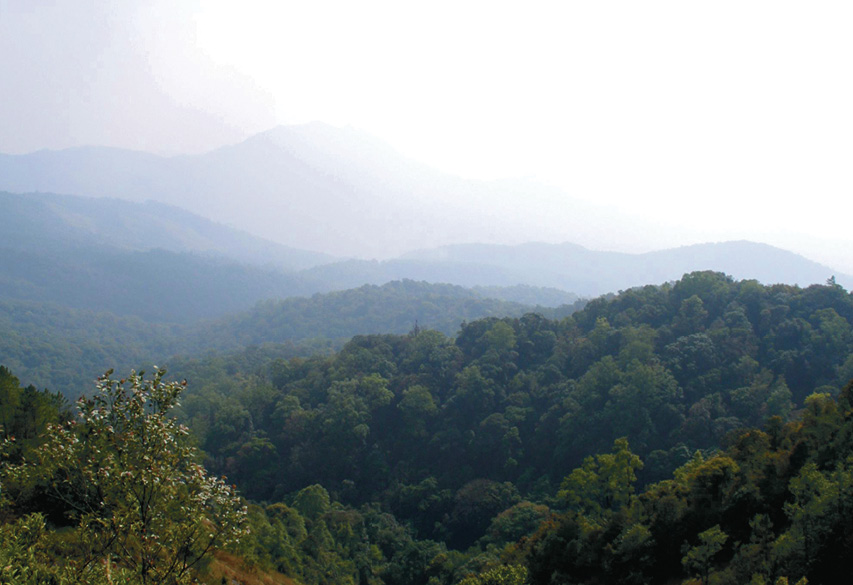 Credit Photo: Vyacheslav Argenberg
Kew Mae Pan, Doi Inthanon
For new and experienced trekkers alike, the highest peak in Thailand offers some of the most stunning views in the country.
"The Kew Mae Pan route may be my favorite place in Thailand; a wonderful mountain walk in the only cloud forest in this part of Southeast Asia. It only takes about three kilometers and there's so much to see. It's a must for nature lovers."