Want to get ahead of your January 2022 fitness goals? Check out Bangkok's growing number of climbing gyms, ranging from easy routes for newbies to bouldering problems that might require extra effort to nail. Here are some of the best facilities in Bangkok.
Image: Climb Central via Facebook
This spacious indoor gym features loads of options for beginners and experts alike. The gym boasts more than 50 climbing lanes, including a bouldering area, lead climbing, autobelay routes (which means you can climb without someone belaying you on the ground), and speed lanes.
Price: Day passes B450 (adult)/B350 (children); B120 shoe and harness rental
10/4 Kalpraphruek Rd., 092-250-0790. Open Mon-Fri 1-9pm, Sat-Sun 10am-9pm.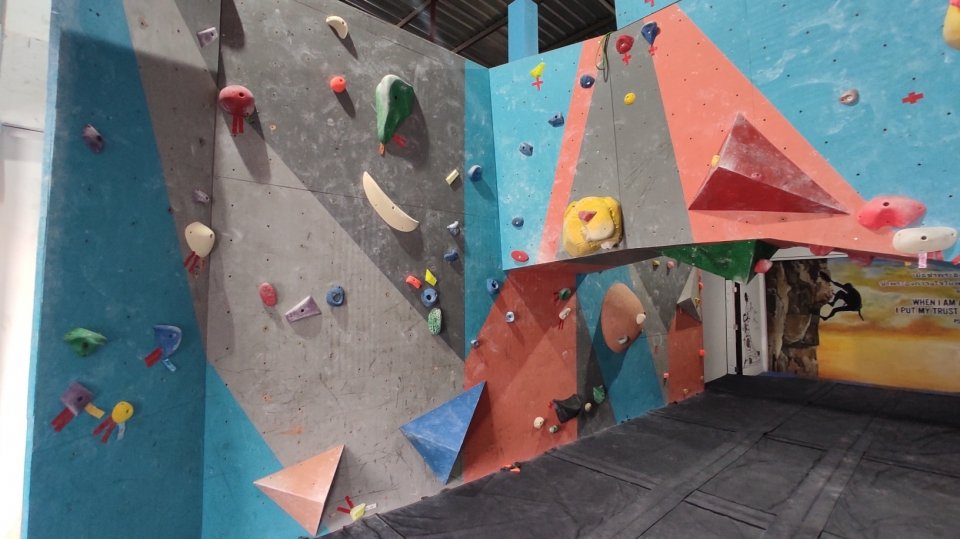 Image: F5 Climbing Center via Facebook
This colorful indoor climbing gym features everything from caves, top-out walls, and overhangs to straight climbs and a variety of difficult routes. One-on-one training sessions are available for members, as well as free personal training. Members can also join any other classes in the center and access the calisthenics park on the roof. If you're an adventure junkie, know that the gym plans outdoor climbing trips.
Price: Day passes B250; 12 drop-in sessions B2,500
28 Ramkhamhaeng Soi 24, Yaek 14, 02-015-7063. Open Sun-Thu 1-9pm.
Image: Gravity Lab via Facebook
A team of sports scientists and national athletes designed this gym, which speaks to its bona fides. There's a variety of climbing routes and grades, as well as a bouldering area, and while the space is a little smaller than others, it's air-conditioned and has unique perks, like a finger board training system. If you want to level up, you can sign up for private one-on-one coaching, too.
Price: Day passes B400; private sessions B1,200
149 Borommaratchachonnani Rd. (Pinklao), 02-434-3999. Open daily 11am-7pm.
Image: Rock Domain via Facebook
Located in Bang Na, this spacious climbing gym spans over 1,440 sq meters, with an 11-meter top-rope wall and a lead wall adding up to about 100 routes. There's also a spacious 700-sq-meter bouldering area offering more than 140 bouldering routes. Post-lockdown, Rock Domain returned with tons of new routes, so there's a lot to explore now.
Price: Day passes B400; one month passes B3,350; 10 class passes B3,500
1780 Debaratna Rd. (Bang Na-Trad), 02-399-4648. Open Mon-Fri 11am-10pm, Sat 10am-10pm, Sun 10am-9pm.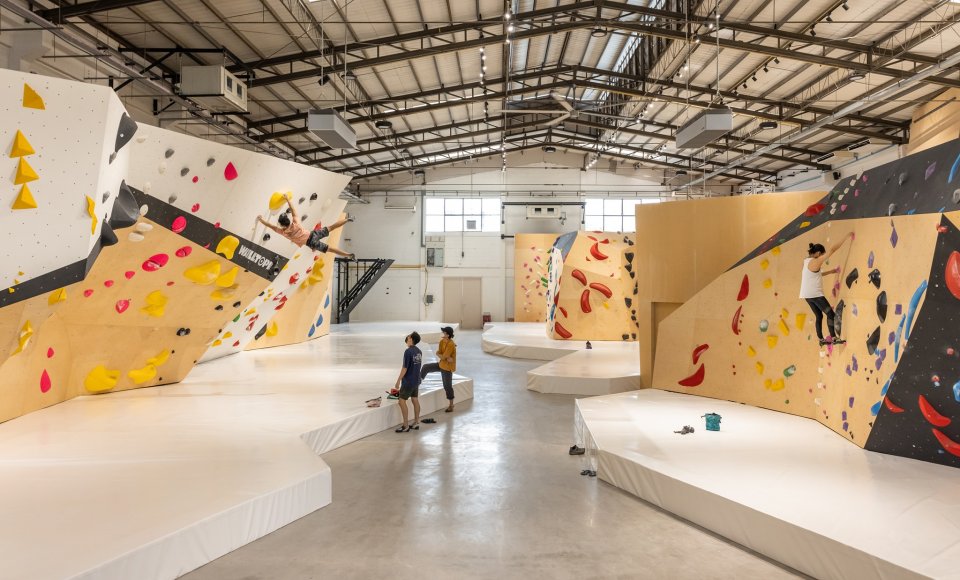 Image: Stonegoat Climbing Gym via Facebook
This bouldering-focused gym boasts six different walls catering to all levels, including beginners, with difficulty levels differentiated by color (red is the easiest). Some of those walls have been designed to resemble famous problems found in Thailand, including Krabi climbing hotspots Railay and Tonsai. The problems change every week, so return climbers always have something new to try.
Price: Day passes B450 (adults)/B360 (kids); 10-session passes B4,000 (adults)/B3,600 (kids)
36/3 Soi 69, Bangkok, Thailand. 063-219-9933. Open Mon-Fri noon-11pm; Sat-Sun 11am-11pm.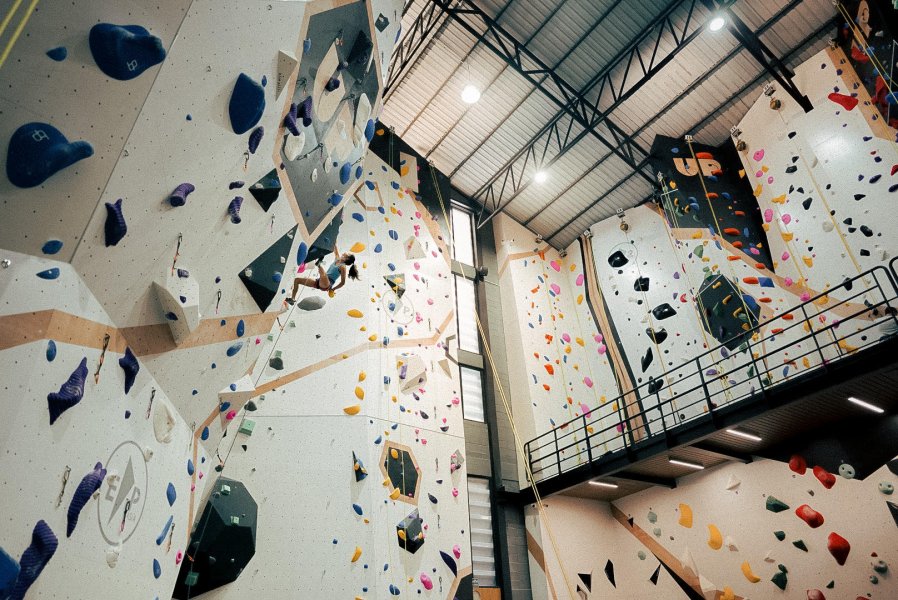 Image: Urban Playground via Facebook
Sitting inside the Racquet Club, this indoor climbing space is widely regarded as one of Thailand's best climbing gyms. It features over 650 sq meters of space and caters to all levels, and it includes a bouldering wall, bouldering cave, a 12-meter top-rope climbing route, and lead climbing facilities. If you're just starting out, you can sign up for climbing classes, too.
Price: Racquet Club member passes from B4,500/month; Non-member passes B475 (weekdays)/B575 (weekends and holidays)
8 Sukhumvit Soi 49, 02-119-7200. Open Mon-Fri noon-10pm, Sat-Sun 9am-9pm.