BANGKOK VENUE
Stonegoat Climbing Gym
A massive bouldering gym opens in Bangkok.
Rock climbers have a new spot to scale the heights and solve problems.
Located 300m from the Phra Khanong BTS station, Stonegoat Climbing Gym is set to be one of Southeast Asia's biggest bouldering gyms. It boasts six different walls catering to all levels, including beginners, with the difficulty levels differentiated by color (red is the easiest).
Some of those walls have been designed to resemble famous problems found in Thailand, including those in Krabi climbing hotspots Railay and Tonsai (for the uninitiated, problems are the sequences of moves you make to climb the route). The problems will be changed every six weeks, so return climbers will regularly have something new to try.
The focus here is bouldering, mind you. The sport, which just debuted in the Olympics, is performed on small rock walls or artificial walls, and it's typically done without any equipment except for climbing shoes and chalk. If you've never tried it, fear not: it's a very short drop to a padded surface.
The facility is also home to Remy's, a new cafe specializing in bagels and bagel sandwiches. Remy's is now open, but Stonegoat will remain closed until the current quasi-lockdown ends, so stay tuned.
In the pre-opening phase, Stonegoat is offering discounts for bookings. You can currently purchase monthly memberships (currently B2,000/month for three months), as well as 10-session passes (B4,000 adults/B3,600 kids), and day passes (currently B450 adults/B360 kids). Monthly membership will bump up to B2,100/month in the future.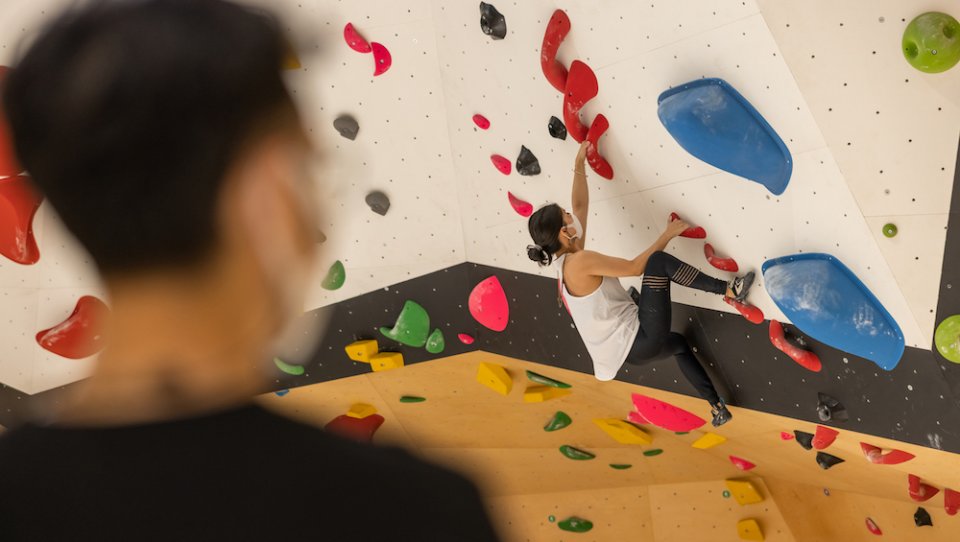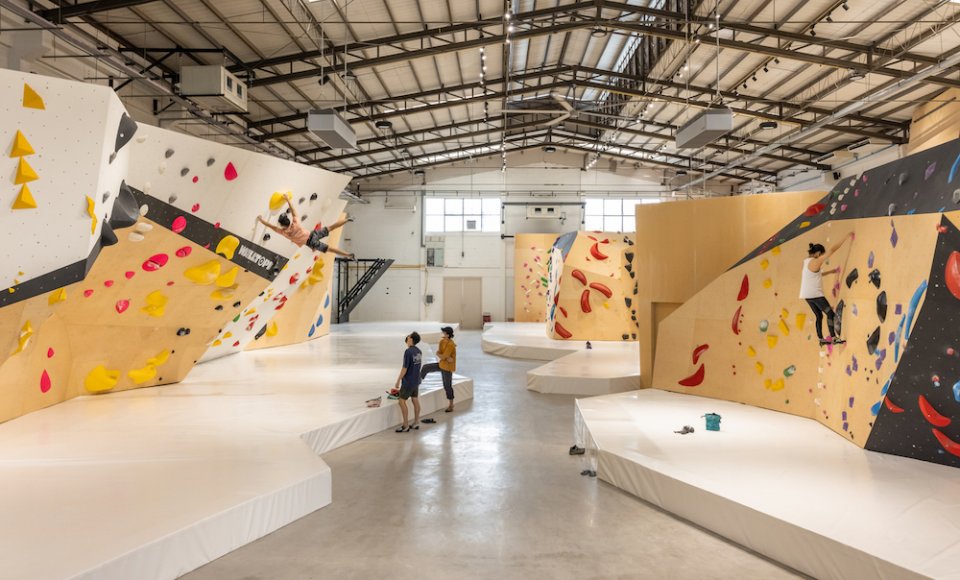 All images courtesy of Stonegoat Climbing Gym
Venue Details
Address:
Stonegoat Climbing Gym, 36/3 Soi 69, Bangkok, Thailand
Phone:
063-219-9933
Website:
www.stonegoatclimb.com
Area:
Phra Khanong
Opening hours:

Mon-Fri

noon-11pm

;

Sat-Sun

11am-11pm

Report a correction