Fantasy: Barcelona / Reality: Samut Prakan
Ever ventured to the deep dark depths of the BTS Light Green Line? If not, you're missing out. A 50-minute straight shot from Siam will land you at the final stop, BTS Kheha, where the neighboring algae green canal is strangely photogenic. Hop into a taxi and head to Sailom Bangpu, a sprawling "seaside" restaurant, cafe and pottery shop covered in blue mosaic tiling and potted plants. If the moody, grey sea isn't quite what you were dreaming of, just slap the right filter on your snaps and pretend you're in the Med.
With a temperature check stationed on the road close to the entrance, plenty of space to adhere to social distancing, and an order system that can be done through your phone via a QR code, this spot is pretty on point as far as Covid safety goes. The food is decent, too. We recommend the juicy grilled prawns (B420/half kg), som tam (B53) and pla sam rod (B400). If you're trying to avoid crowds, skip the seafront walkway on weekends, where groups gather to drink beer from street-side vendors as the sun sets. However, it's along here that you'll stumble on slightly less photogenic but more pocket-friendly restaurants.
Sailom, 55 Moo 14, Thetsaban Bang Pu Soi 72
If you're sick of Bangkok traffic, journey deep into the city's lost canals on a longtail boat with this eye opening half-day trip. As you cruise past a labyrinth of gardens, farmland and waterside homes, you'll feel a million miles from the bright lights of the city. Among the stop offs are a unique temple doused in graffiti that is accessible only by water and an Insta-worthy ecocultural learning farm and cafe. Find out more here.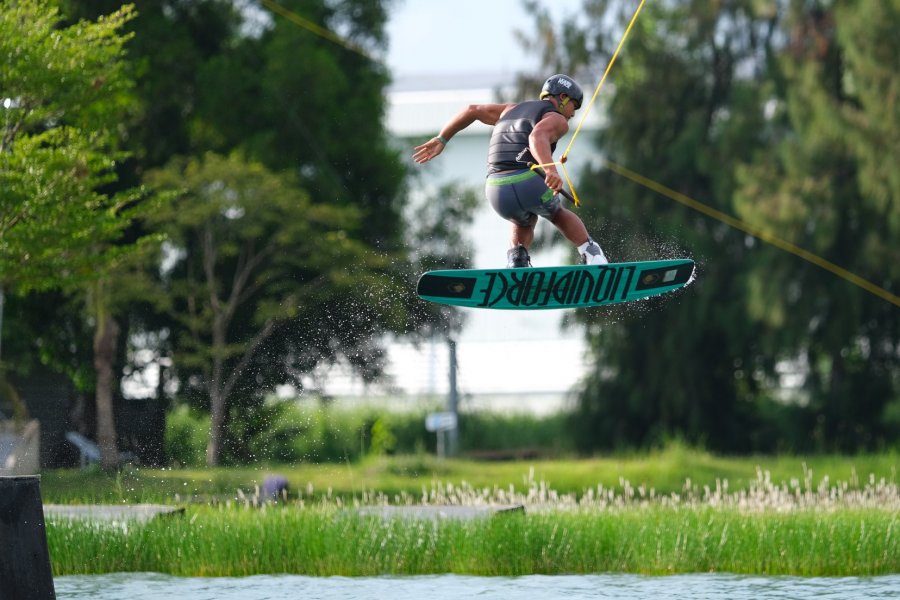 Fantasy: California / Reality: Thai Wake Park
You may have ventured out to the Pathum Thani badlands for Kolour in the Park's annual rave, but head there any other time of year and you can partake in some gnarly wakeboarding and wakeskating. Their five-tower, counterclockwise cable system is set up to make turning a breeze, but if you're scared of falling in, fear not—lifejackets are included in the price. On completing the circuit, their pick-up service will drive you and your board back to the start dock, meaning you don't have to slog it back in the 35 degree heat. For when you need to fuel up or take a break, there's an onsite restaurant and even accommodation (from B720 for an economy room).
Through Jun 30, they're luring visitors in with 35-to-65 percent off (usually priced at B850 for two hours; B1,150 for four hours; B1,350 all day, inclusive of life jacket and basic board usage). Additional equipment is charged at B80/wristband; B60/helmet; B80/towel; from B500/intermediate wakeboard; and from B300/wakeskate.
Yearning for the pastoral life? Situated on Petchkasem 46 junction 11, this organic farm by Charee "Uncleree" Boonyavinij dedicates itself to engaging local community members and teaching them about organic farming practices. If you're super keen, try getting your hands dirty at one of their urban farming workshops, covering everything from bonsai tree basics to worm farming, or book a tour (available Sundays from 10am-noon). If that makes you squeamish, then you can always chill at the newly-launched Less:Plastic:Uncle, a farm-to-table cafe, shop and refill station by Bangkok's anti-plastic waste crusader, Lessplasticable (open from 10am until 8pm on Saturdays and Sundays).
19/29 Moo 14, Phetkasem Soi 46, Yaek 11 Rd., Phasi Charoen, 061-414-5242
Accessible by canal boat or car, this mini paradise feels 1,000 miles from the big city, despite being just 15 minutes' drive from Saphan Taksin. Set amid a picture-perfect lychee grove, the cafe and restaurant serves refreshing drinks and dishes that utilize the forgotten Thai ingredients that they cultivate in the onsite farm and garden. You can book garden tours (B500 including a meal), community boat tours (B150/person) and various workshops via the website.
9/3 Chom Thong Rd., 085-123-1386. Open daily 9am-5pm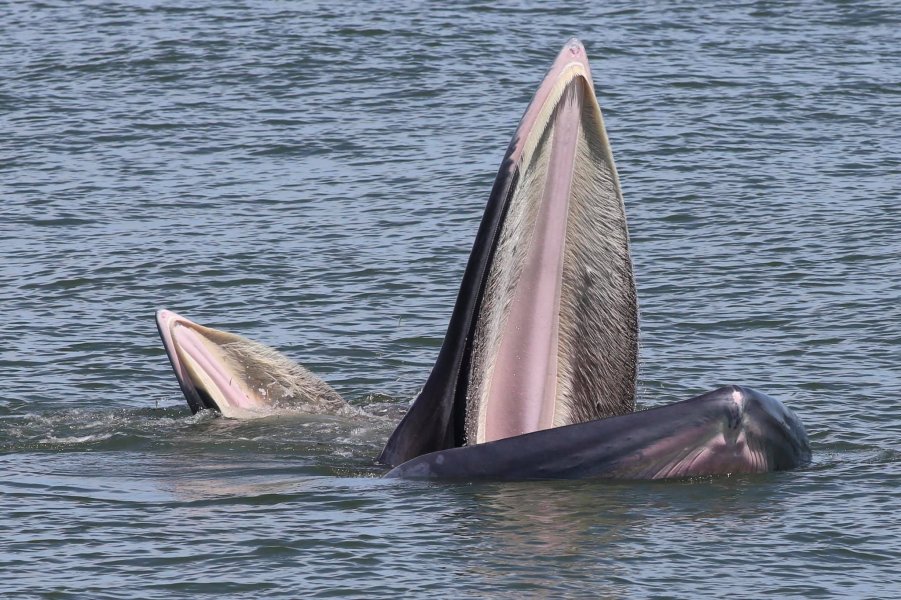 Fantasy: Mexico / Reality: Samut Sakhon
Cyclists flock here for a day outside of the city, but there's more to gawp at than spandex. To catch the Gulf of Thailand's unlikely residents—Bryde's whales and hump-headed Irrawaddy dolphins—head to waterfront JK Seaside (30/2 Moo 4, Phanthai Norasing Fishery Village, 098-795-4563) to embark on one of their boat trips (B1,800/person—advance booking necessary) or book a tour with Wild Encounter Thailand. Although September and October are the peak months for whale watching, it is possible to spot them from May onwards—we have heard recent reports of sightings in June. For food, we recommend hitting up the famed open-air seafood stands lining Bang Khun Thian-Chai Talay Road or Pho Thale Seafood for tasty, cheap eats, or the slightly closer Bangkok Seaview (275 Liab Khlong Pittayalongkorn Rd.) for a meal with great views.