NIGHTLIFE
Seven local DJs gather to give you a one-of-a-kind night filled with dancing.
Jun 6, 9pm. Beam, 1/F, 72 Courtyard, Sukhumvit Soi 55 (Thonglor), 023-927-750, Free Entry
Party alongside Bangkok's bass party pioneers to celebrate their ninth year.
Jun 7, 9pm. De Commune, 1/F, Liberty Plaza, Sukhumvit Soi 55 (Thonglor), 088-419-7380. B300 with drinks available for purchase.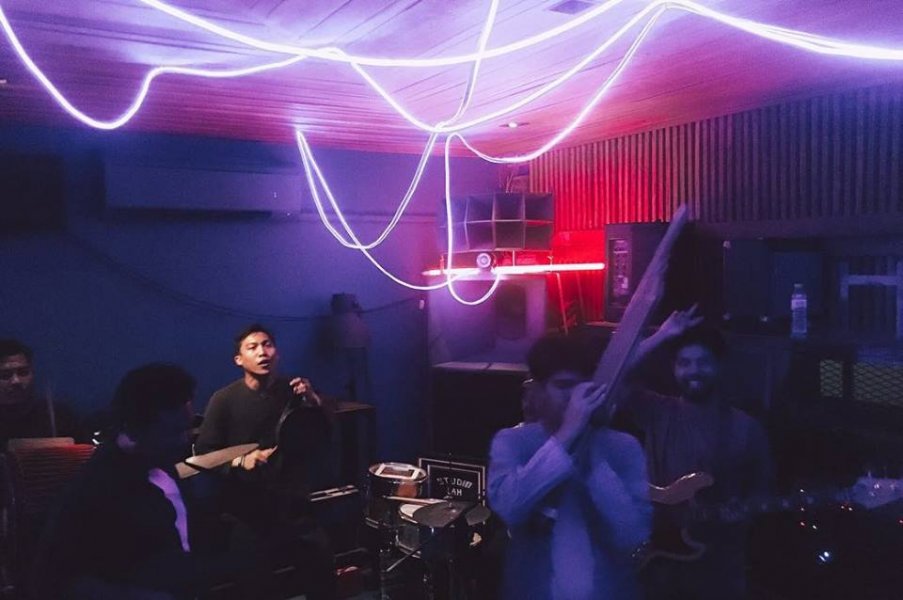 Enjoy some old-school classics, from late-'70s disco to boogie funk and house music.
Jun 7, 9pm. Studio Lam, Sukhumvit Soi 51, 02-261-6661. B200
Celebrate your pride by clubbing with an exceptional guest lineup and dancing to your favorite queer anthems.
Jun 8, 9pm. Penta, Sukhumvit Soi 63. 086-408-7734. B250 includes 1 drink.
---
[Brought to you by W Koh Samui]
FUEL Weekend, W Hotel's roaming international fitness bootcamp-slash-party retreat, is coming to Thailand for the first time at W Koh Samui from Jun 20-23. The three-day retreat is a mixture of beachside workouts, healthy food, outdoor fun filled activities and epic parties true to the brand's DNA. Basically, it's a dream weekend for fitness fanatics who want to hang out with like-minded people. There are some heavy-hitting trainers taking part, too, hosting boxing bootcamps, mobility sessions, paddleboard pilates and climb-flow yoga among other things. Check out the event website below for more info.
Jun 20-23, W Koh Samui. Event website here.
---
LIVE MUSIC
Unwind on a Thursday evening by listening to the Italian oboist Verrecchia awe you with his musical talent playing alongside Royal Bangkok Symphony Orchestra.
Jun 6, 8pm. Thailand Cultural Center, Thiam Ruam Mit, 14. 02-247-0028. Free with registration
American lyricist and singer Keithen Carter performs his work with Jon Smith that has been featured by DJs such as Pete Tong, Erki Morillo, and Judge Jules and Roger Sanchez.
Jun 7, 10pm. Maggie Choo's, 320 Silom Rd., 091-772-2144. Free.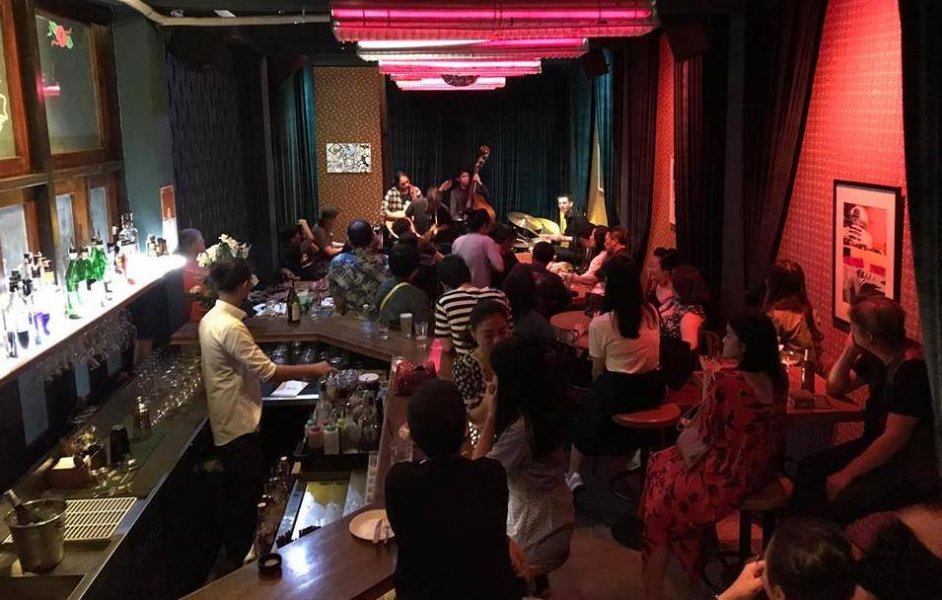 Following her hiatus, Coco Rouzier offers up a taste of authentic jazz alongside her band.
Jun 8, 9pm. FooJohn Building, 831 Charoenkrung 31, 02-297-0106. Reservations recommended.
---
ART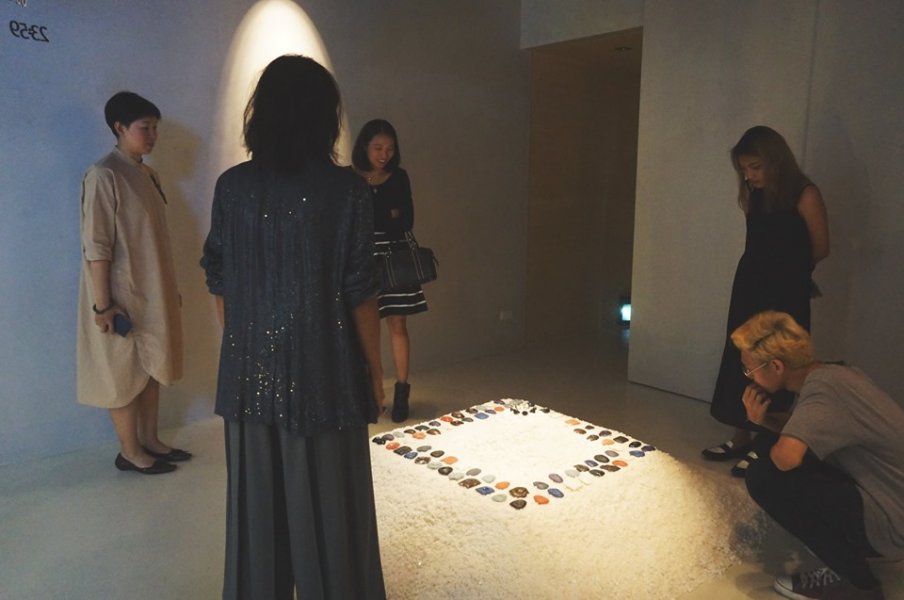 Mikiko Minewaki's selection of art created by individuals who believe anything can be transformed into jewelry.
Jun 8, 6:30pm. Atta Gallery, 4,6 Soi Charoenkrung Soi 36, 022-386-422. Free.
Mozart Art Advisory presents three French pop artists, Kostar, Jisbar and Louis Nicolas Darbon.
Through Jun 9, 12-6pm. Chin's Gallery, Arden Rama 3, 58, 33/58 Yannawa Rd., 94-132-9431. Free.
Korat-born Tada Hengsapkul presents artworks that explore fragments of memories of the Vietnam War and its consequences, Opening reception on Jun 6, 6-9pm, and a talk by Dr. Tul Israngura Na Ayudhya, dubbed Dear Love: From the Great War to the Vietnam War, on Jun 8, 2-4pm.
Jun 6-21. Nova Contemporary, Mahadlek Luang Soi 3, Rajdamri Rd., 090-910-6863. Free.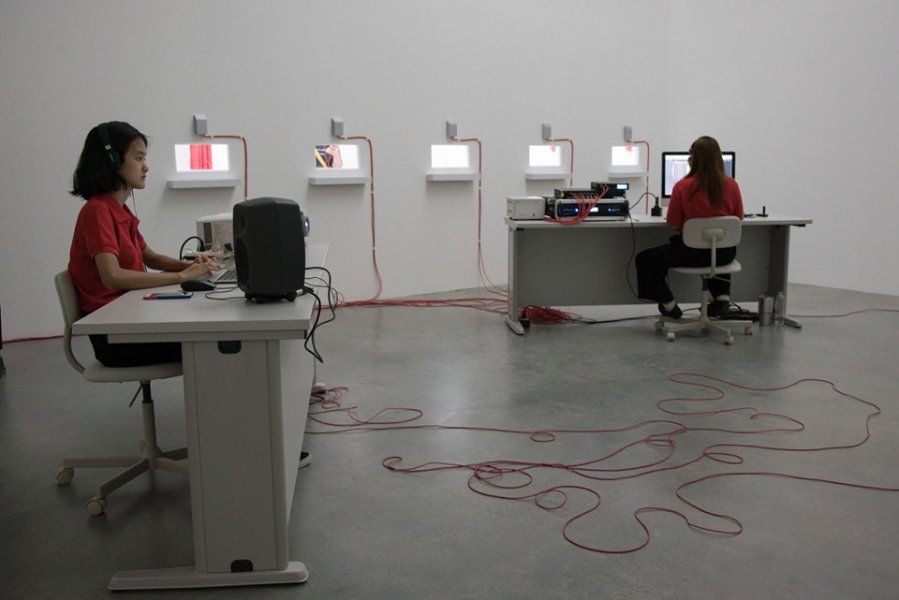 Acclaimed director Nawapol Thamrongrattanarit (Mary is Happy, Mary is Happy) is behind this experiment of collecting human interactions through dialogue. Visitors are welcome to contribute an up-to-3-minute phone conversation in the recording room, which will be archived, published and possibly broadcasted.
Through 23. Bangkok CityCity Gallery, Sathorn Soi 1. Open Wed-Sun 1-7pm. Book your appointment: www.secondhanddialogue.com
Peruse some 20 artworks by Apichai Bhakdibutr, a Thai artist whose satirical illustrations filled the pages of Germany's notorious Mad Magazine throughout the '70s and '80s. Among Apichai's various original covers, the exhibition will also see the artist tackle the vicious cycle of politics with new pieces adapted to modern times (yes, that means Donald Trump).
Through Jun 26. Woof Pack, 1/3-9 Sala Daeng Soi 1, 089-826-2299. Open daily 10am-6pm. Free.
Thai artist Theerawat Nuchcharoenphol showcases paintings that represents the country's history.
Through Jun 30. Bangkok Art and Culture Centre (BACC), 939 Rama 1 Rd., 02-214-6630. Free.
---
COMEDY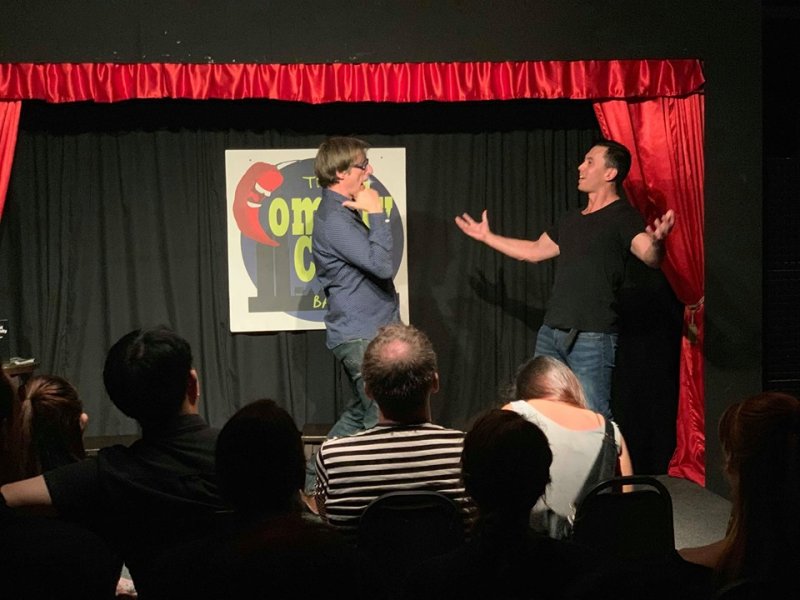 Magners International Comedy Competition Finalist Chris Raufeisen and the illustrious Doug Stanhope perform alongside Andy YP for a night filled with laughter.
Jun 7, 8:30pm. Comedy Club Bangkok, 2/F, The Royal Oak, Sukhumvit Soi 33/1, 02-662-1650. B250 in advance, B400 on the door.
---
SALES & FAIRS
The biggest fitness event in Thailand featuring everything about fitness and health from gyms doing a trial class, new technology or shop for new workout clothes, shoes or healthy food including supplements. On top of that, there will also be talks from fitness gurus.
Jun 6-9, 10am. CentralWorld, 999/9 Rama 1 Rd., 02-640-7000. Free.
Expect booths providing everything required for an unforgettable wedding, coupled with entertainment, fashion shows and lots of mouthwatering Indian food and drinks.
Jun 8-9, 11am. Marriott Marquis Queen's Park, 199 Sukhumvit Soi 22, 02-059-5555. Free entrance.
Nowhere Bkk collaborates with The Banana Warrior to present a plant-based Farmers' Market where you can indulge in a new vegan menu while browsing products sold by artisanal vendors.
Jun 9, 1PM. Nowehere BKK, THA City Loft Hotel, Ekkamai 6. 099-394-4417. Free