After a successful debut run last year, the week dedicated to rum roars back into action. Hosted by bar management company Kin+, the event promises seminars and rum tasting sessions at 25 cocktail bars around the city. Alongside daily seminars discussing the origins and production of rum at A Bar, Marriott Marquis Queen's Park, top bartender names from across the globe will take guest shifts at cocktail bars like Vogue Lounge, Tropic City, Zuma, Bamboo Bar, Sorrento and Octave. See our full story here.
Through Aug 6. Bars across Bangkok.

Canadian indie-rocker Mac DeMarco will perform live in Bangkok for the first timee since 2013. This 28-year-old musician has forged a name for his catchy indie-pop melodies, lo-fi sensibilities, occasionally raucous live shows and goofball online persona. Albums like Salad Days(2014) and This Old Dog (2017) have cemented his "slacker-rock" credentials..
Aug 1, 8pm. Voice Space, BBD Building, 197 Viphavadi Rangsit Rd., 02-650-6000. B1,600 at Ticketmelon.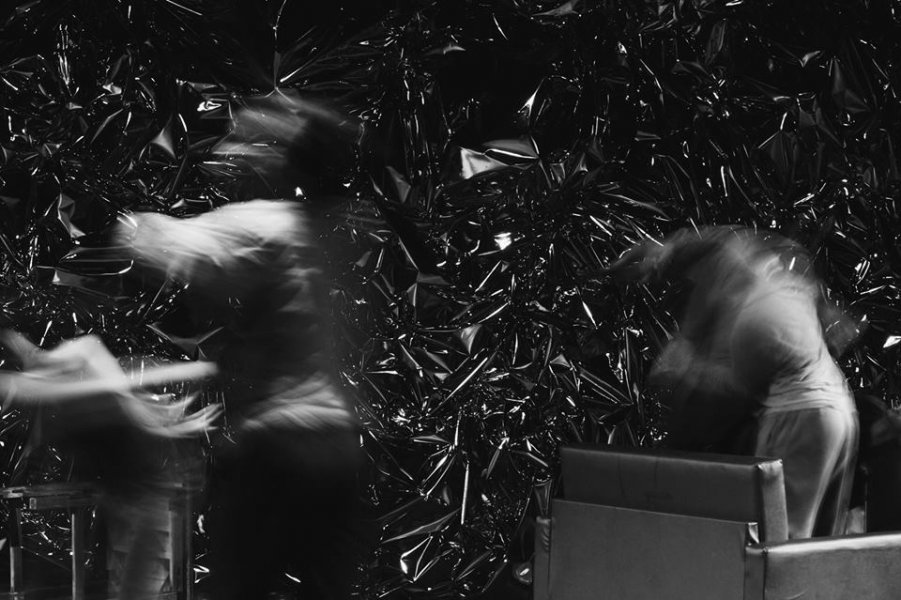 As part of BACC's Performance Art Festival 2018, this dance performance by Thanapol Virulhakul aims to discover possibilities of sensory experience as dancers and as human beings.
Aug 1-12, 7.30pm onwards. BACC, Rama 1 Rd., 081-441-5718. B450-750.

Brit-rock five-piece Nothing But Thieves take over Moonstar Studio 8 with passionate tracks like "If I Get High" and "Amsterdam," as well as more from their latest album, Broken Machine.
Aug 2, 8pm. Moonstar Studio 8, Ladprao Soi 80. B2,600 at Ticketmelon.
A theatrical piece recounting the history of the hundred of thousands of women, commonly referred to as "comfort women," who were forced into sexual slavery by the Japanese Imperial Army before and during World War II. In English with Thai subtitles.
Blaq Lyte presents rising Australian hip hop/electro-soul duo Boo Seeka alongside German house DJ Tensnake and a local who's who of electronic DJs.
Aug 3, 8pm. Iconic Studio, Sukhumvit Soi 53. B900 at Ticketmelon.
The Australian photographer presents more than 30 images documenting one of the oldest traditions of storytelling in the world, shadow theater, and its traditions across Southeast Asia, in particular Thailand, Malaysia, Indonesia and Cambodia.
Aug 4-26. RCAC, Ratchadamnoen Klang Ave., 02-422-8827. Free.
Two days devoted to everything film camera-related, including stalls from film camera shops, workshops and other opportunities to trade knowledge.
Aug 4-5, 11am. Warehouse 30, Charoenkrung Rd. Free.
The Soi 11 night spot celebrates fives years with a "Lost in Space" themed party and guest DJs YVESV, Jeff Retro and Starjack. Free-flow drinks till midnight.
Aug 8, 10pm. 32/2 Sukhumvit Soi 11, 082-731-8885. B600 for men, B500 for women includes 1 drink.
.

Eight months after the death of Linkin Park singer Chester Bennington, the band's co-lead singer Mike Shinoda will be stopping by Bangkok on his upcoming solo tour. The Post Traumatic Tour will follow songs dealing with the grieving process in the wake of his friend's death.
Aug 9, 7pm. Gmm Live House, 8/F, CentralWorld, 999/1 Rama 1 Rd. B1,600/2,800 at Thaiticketmajor.
Sydney's twin-duo Cosmos Midnight is famous for remixing hits from artists like AlunaGeorge, Panama and Flume to showcase their recently released first album, What Comes Next, with a dancy mix of electronic beats, R&B and house.
Aug 10, 7:30pm. Glowfish Sathorn, 2/F, 92/4 Sathorn Thani 2 Building, 02- 109-9600. B700.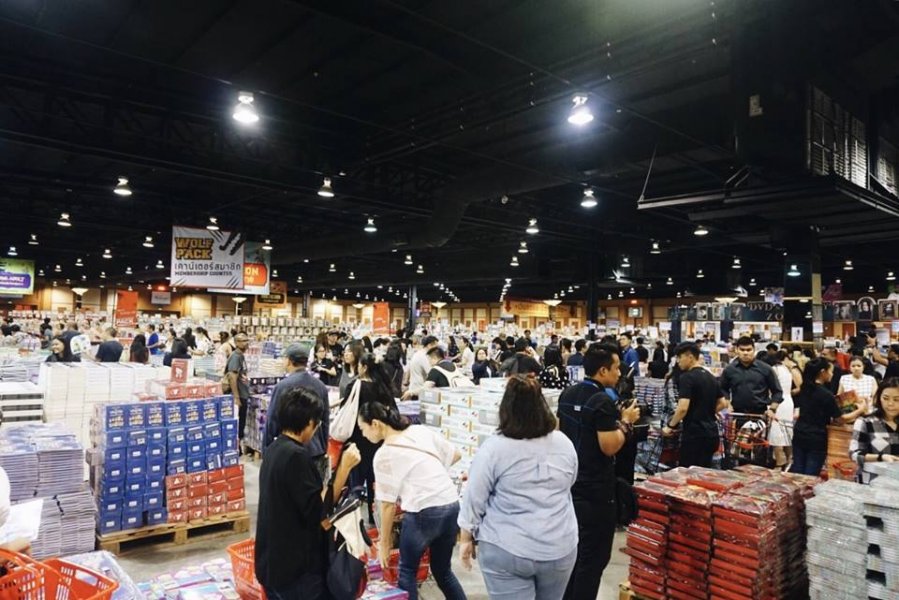 Back for the third year in Bangkok, the world's biggest book sale promises a bookworm's paradise of over three million English-language titles at heavily discounted prices. The 11-day event will take place 24 hours a day offering all books at 60-80-percent off.
Aug 10-20. Hall 9 (Impact Forum), Impact Muang Thong Thani, 99 Popular Rd. Free.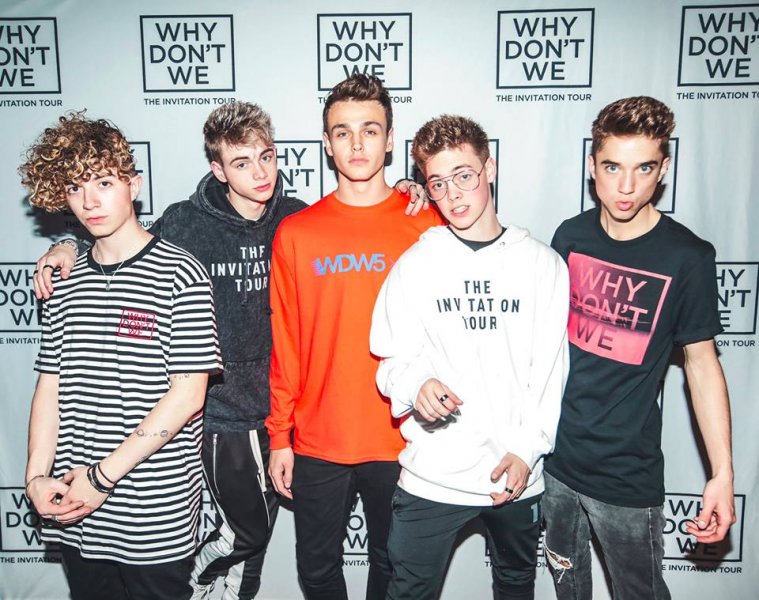 With more than 65 million audio streams, the rising boy-band who've released four EPs in under 12 months perform their R'n'B-pop hybrids like "Trust Fund Baby" and "Hooked".
Aug 11, 6pm. GMM Live House, 8/F, CentralWorld, 999/1 Rama 1 Rd. B1,800/2,500/3,500 on Ticketmelon.
CLASSICAL: 14th Thailand International Composition Festival
The latest Asian-Western contemporary music festival will feature orchestral works composed by participating guests including Robert Beaser and Dequin Wen. Korean American conductor Shinik Hahm will lead Thailand Philharmonic Orchestra joining with bass clarinet soloist Rocco Parisi throughout the show.
Aug 11, 4pm. Prince Mahidol Hall, 999 Phuttamonthon 4 Rd., 02-262-3456. B400/600/800/1,000/1,500 (50-percent discount for students) on Thaiticketmajor.
The Australian comedian known for his TV and film appearances across four decades from cult '90s hit Full Frontal to the zombie comedy film Me and My Mates vs the Zombie Apocalypse, alongside fellow Australian comedian Jim Jefferies.
Aug 11, 8pm. Westin Sukhumvit, Sukhumvit Rd.. B600-1,200 on Ticketflap.
Trent Reznor's long-running industrial rock project performs in Bangkok for the first time, bringing to the stage '90s hits like "The Day the World Went Away" and "Into the Void," as well as tracks from their 2018 EP Bad Witch.
Aug 14, 7pm. Moonstar Studio, 701 Lad Phrao Soi 80, 02-539-3881. B3,000 at Ticketmelon.
A concert in celebration of H.M the Queen's birthday will be performed by Siam Sinfoneitta with young talented conductor Trisdee na Patalung. The performance starts with Somtow's Queen Sirikit Concerto, Ravel's Bolero and the romantic Brahms' Symphony No.3.
Aug 14, 8pm. Thailand Cultural Center, 14 Thiam Ruam Mit Rd. B200/500/1,000 on Eventbrite.
The third edition of this international mime festival gathers artists from around the world—from Italy to Japan—with four show times spread across two days..
Aug 18-19, 2pm-4pm. Thailand Cultural Center, Thiam Ruam Mit Rd. 092-907-1726. B150-500 with B150 discount when reserve before Aug 10.
A night of synths and beats with live performances from local acts like Cut the Crab, Cloud Behind and Game of Sounds followed up by a DJ set from White Night Ghosts (from France's Crane Records).
Aug 18, 7pm-11.30pm. De Commune, Liberty Plaza, Sukhumvit Soi 55 (Thonglor), 061-717-4365­. B300 at the door.

NIGHTLIFE: Mightyfools
The Dutch house duo behind hits like "Lick Dat" (3.1 million views on YouTube) embark on one last tour before splitting, with Bangkok to be their final concert in Asia.
Aug 18, 9pm. Onyx, RCA, Soi Soonvijai, Rama 9 Rd. B500.
The band known for classical-infused pop hits like "Rather Be" and "Rockabye" will play hits from their 2014 album New Eyes and 2013 EP 3, including singles featuring many pop artists such as Julia Michaels, Jess Glynne, Sean Paul and Anne-Marie. An upcoming album is also reportedly in the works.
Aug 22, 8:30pm. Impact Arena, Muang Thong Thani, 99 Popular Rd., 02-833-4445. 1,900/2,600 at ThaiTicketMajor.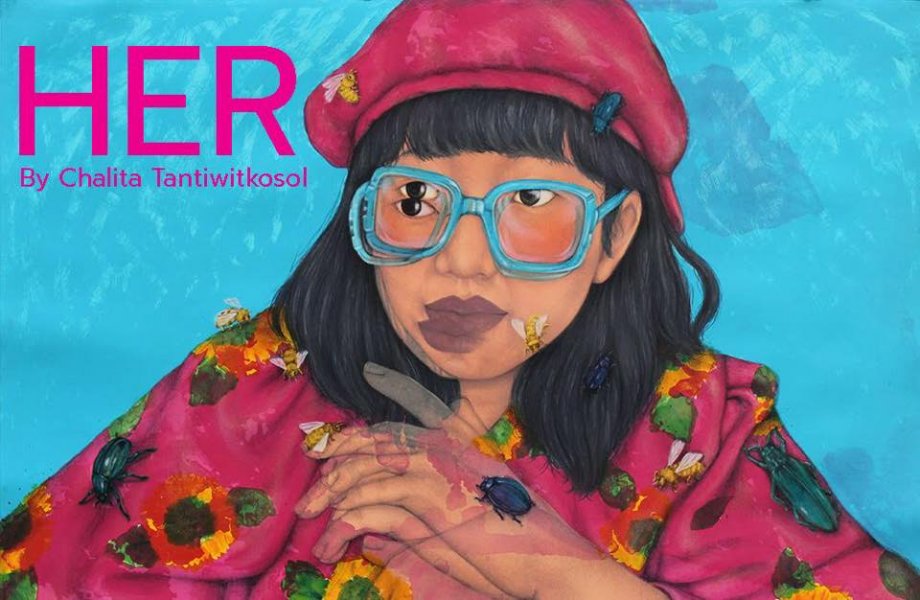 Printmaker Chalita Tantiwitkosol examines the complexity of female beauty through a series of lithography works.
Aug 23, 6.30-9pm. ARDEL Gallery of Modern Art, Boromratchonnanee Rd., 02-422-2092. Free.

The 22-year-old British indie-R&B-crooner will perfom his soothing, coffee-house jazz type music, including tracks from his five albums: Beat Tape 1, Out to Sea, Beat Tape 2, 5 Day Mischon and Geography.
Aug 25, 7pm. Moonstar Studio, 701 Lad Phrao Soi 80, 02-539-3881. B1,800 at Ticketmelon.
Kolour DJs Dan Buri, Boris Rubin, Atma Coran and more take the party on the road to the beach at Pattaya.
Aug 26, 3-11pm. A-ONE the Royal Cruise Hotel, North Pattaya Beach Rd., Pattaya. B550-1,100.

Having performed to over 20 million people around the world in their sell-out shows, this all-Australian crew of guys will bring you a night of unforgettable dirty dancing and fun.
Aug 29-Sep 1, 7pm. Levels, Sukhumvit Soi 11, 082-308-3246. B1,000 on Ticketmelon.