Wed, Nov 28

On Nov 28-29, Haoma chef-owner Deepanker "DK" Khoslawelcomes into the kitchen chef Antony Scholtmeyer, formerly of Elements, for a collaborative dinner combining the latter's contemporary French-Japanese style and the former's progressive urban farm approach. B3,490 per person or B5,000 with wine pairing.
Nov 28-29, 6pm. Haoma, Sukhumvit Soi 31, 02-258-4744.


Siam @ Siam's new sky-high Thai restaurant, TAAN, welcomes Khun Saowalak Pratumtong and Khun Chatjaporn loyplew, representatives of Fisherfolk organization, which works to improve the livelihood of small-scale fishermen in Southern Thailand, to discuss sustainable fishery practices. Taan executive chef Monthep Kamolsilp will be crafting a special seafood nine-course menu (B2,500).
Nov 28. 25/F, Siam @ Siam Design Hotel, 865 Rama 1 Rd., 065-328-7374. B2,500.
---
Thu, Nov 29

The popular evening of Vietnamese noodle soup returns at the small Suan Phlu jazz bar Smalls, claiming to offer the best rendition of the dish in Bangkok. The monthly event this time falls on Nov 29, starting at 7.30pm. Booking through here or contact 094-264-9535 or 089-666-5429.
186/3 Suan Phlu Soi 1, 02-236-7777


On Nov 29-30, Sra Bua by Kiin Kiin chef Henrik Yde Andersen prepares a six-course vegetarian tasting menu in a farmer-market inspired setting. B3,800 per person with wine pairing. Reserve your seat by calling 02-162-9000 or emailing srabua.siambangkok@kempinski.com
Nov 29-30. Siam Kempinski Hotel, 991/9, Rama 1 Rd., 02-162-9000. B3,800.
---
Fri, Nov 30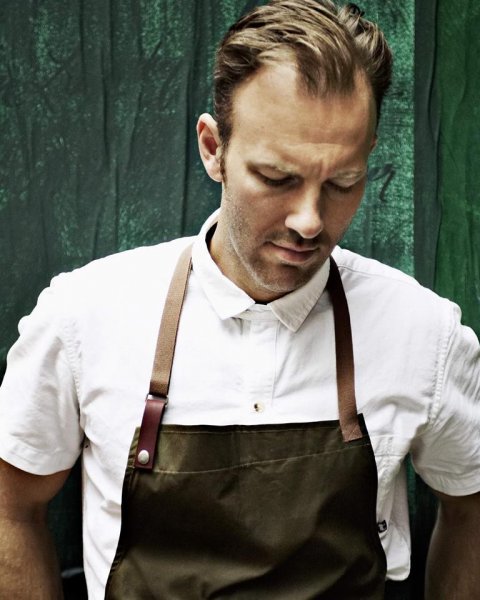 As part of the House on Sathorn's Guest Chef Series, the team presents a collaboration Danish chef Mads Refslund, co-founder of Noma, and The Dining Room head chef Fatih Tutak. On Nov 30-Dec 1, chef Mads will offer Bangkok a taste of the flavorful plates of New Nordic cuisine that confirmed Noma as one of the world's all-time great restaurants. Italan winemaker Allegrini will be offering a wine pairing.
Nov 30, Dec 1, 7pm. The House on Sathorn, North Sathorn Rd., 02-344-4000. 12-course dinner B4,600 or B5,900 with wine pairing.
---
Sat, Dec 1

On Dec 1, Northern Thai restaurant Eats Payao fires up the barbeque with skewers of tiger prawns, squid and short ribs, you name it. There'll also be live music performances, a comedy magic show and a fire eating performance. Reserve your seat at 083-262-6142, 084-282-2636.
5/4 Yen Akat Rd., 097-265-6410. Open Wed-Sun noon-midnight; Mon noon-midnight.
On Dec 1, celeb chef Chalerm "Ian" Kittichai (Issaya Siamese Club) will join forces with the molecular minds behind Sra Bua by Kiin Kiin. Sra Bua's Danish founder, Henrik Yde Andersen, will be in attendance together with his local head chef, Chayawee Sutcharitchan, to cook a six-course dinner alongside Chalerm for just one night at the Siam Kempinski hotel restaurant. Expect theatrics in the B5,800 menu (with wine pairing)—Yde Andersen's cooking regularly pushes classic Thai dishes into brave, unrecognizable new directions. None of the dishes will be revealed until the night (the chefs tell us they don't even know what each other's cooking).
Sra Bua by Kiin Kiin, Siam Kempinski, 991/9 Rama 1 Rd., 02-162-9000 or srabua.siambangkok@kempinski.com.
From 7pm onwards on Dec 1, dropy by Marcel where Naturalista willl be serving four wines by the glass coupled with a tapas menu. All wines will be priced at B200 by the glass and from B1,000-1,200 by the bottle!
28/12 Sathorn Soi 10, 02-635-353.
---
Sun, Dec 2
This Dec 2, Cocotte takes over the brunch proceedings at sister restaurant Pesca showcasing fresh organic produce, juicy tomahawks, pizzas, burgers, and much more. All you can eat for B1,490 with free-flow drink packages available. Book a table now on goo.gl/sUkNQ8.
Pesca Mar & Terra Bistro, Ekkamai Soi 12, 063-267-7778.
On Dec 2, enjoy a five-course brunch prepared by Haoma chef-owner Deepanker "DK" Khosla using fresh ingredients from the restaurant's farm garden. Part of the revenue will go to Courageous Kitchen charity. B1,990 (includes a glass of sparkling wine). Tickets here.
Dec 2, 11am. Haoma, Sukhumvit Soi 31, 02-258-4744. B1,990.


Taking place on Dec 2, this Christmas Farmer's Market from Man and The Figs and The Banana Warrior featuring various craft pop-up stores, new vegan dishes from Man and The Figs, Crane Cafe's fresh speciality coffee, live music, DJs, talks, workshops and Christmas-inspired bubbly cocktails.
Dec 2, 12pm. Crane Cafe, Soi Phrom Jai, Sukhumvit Soi 35, 086-525-2987.
On Dec 2, the Sukhothai Bangkok hosts a fundraising charity event to help support six communities in Bangkok through sustainable tourism. There'll be artisan/craft workshops, market-style food stalls and live music and performances. Running from 10am-9pm, the entrance fee is B50. Proceeds will go directly to helping fund the communities and improve the locals' way of life.
The Sukhothai Bangkok, 13/3 Sathorn Rd., 02-344-8888
---
Upcoming
Proclaimed the "new Noma" by Britain's Telegraph newspaper, it's fair to say that Copenhagen's ultra-seasonally focused 108 restaurant is something of a darling among international foodie circles. This Dec 7-8, try what all the fuss is about when head chef Kristian Baumann visits Bangkok to cook alongside this city's own Garima Arora at her Lang Suan restaurant, Gaa. Priced at B4,500, the menu has yet to be released, beyond details that it will include certain signatures from 108's kitchen together with dishes created in collaboration between the two chefs.
Dec 7-8. Gaa, 68/4, 68/5 Lang Suan Rd., 091-419-2424. B4,500.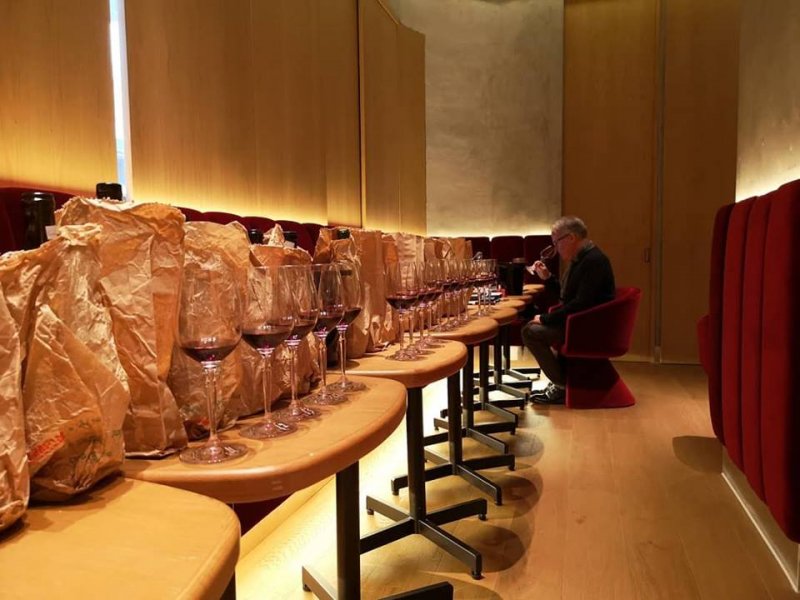 Arguably Bangkok's biggest and best annual wine event for the better part of six years, hosted by renowned wine critic James Suckling, joins its usual landing spot at the Grand Ballroom at the Grand Hyatt Erawan Hotel on Dec 7. Join the event to sample over 180 Italian wines curated by Suckling, each receiving a score of 90 points or higher by the man himself—three of them scored a perfect 100. B1,200 early-bird tickets are available now.
Dec 7. Grand Hyatt Erawan, 494 Ratchadamri Rd.
---
Ongoing

For the next six months, a bright orange Volkswagen van parked in front of Surawong's Le Meridien hotel will dedicate itself to Aperol Spritz, the low-alcohol Italian drink synonymous with summer. Here, you can order up an authentic Aperol Spritz (B230)—three parts prosecco, two parts Aperol (a Venetian citrusy-bitter liqueur) and one splash of soda—to go with a Salmone Selvaggio (an open-face sandwich with wild salmon and tzatziki, B180), all while lapping up the somewhat cooler breeze of winter. Until Apr 30, 2019.
Le Meridien Bangkok, 40/5 Surawong Rd., 02-232-8888. Open daily 5pm-midnight.