BK's weekly round-up of all the best dining and drinking events, deals and more.
Thu, Jan 10
On Jan 10, from 7:30pm, Smalls welcomes chef Stefano Merlo from Italian fine-dining institution Sensi to whip out specialties like the Sensi Caprese (buffalo mozzarella espuma, cherry tomatoes, basil oil, B340) and lasagna (B390). Reservations recommended.
Smalls, 186/3 Suan Phlu Soi 1, 094-264-9535
---
Fri, Jan 11
The Facebook event page gives little away (except to say: "We all know one :)."), but you need little excuse to visit the buzzing little rooftop bar Cactus. Aside from excellent drinks this Jan 11, there'll be a pop-art exhibition by Louis Nicolas Darbon, a French, London-based contemporary artist.
Cactus, 15 Yen Akat Rd.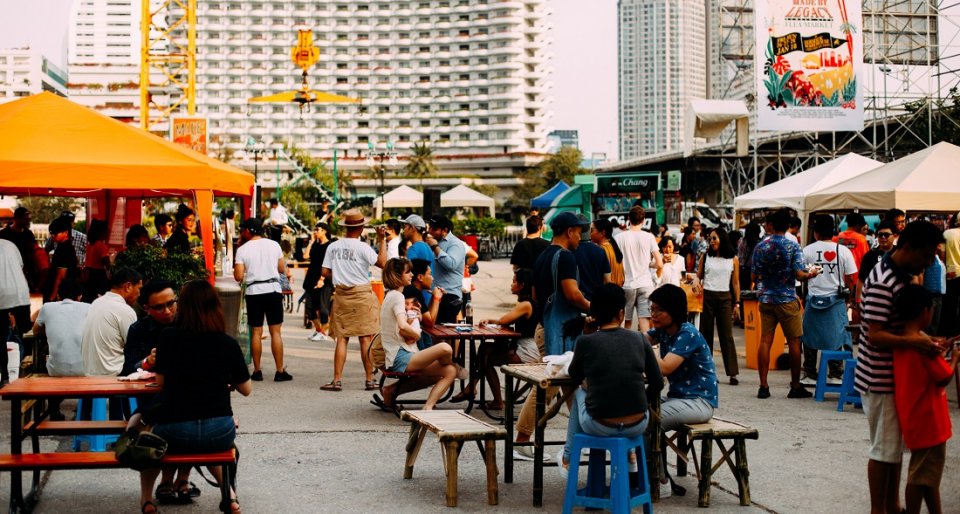 The hip flea market returns for its 10th edition to take place at the old Sermsuk Warehouse by the Chao Phraya River on Jan 11-13. With Taksin Bridge as the backdrop, over 200 vendors will sell everything from vinyl records to home-ware, while there'll be no shortage of food and drinks from street vendors and food trucks. Entry is B100 per person. The venue is accessible via BTS Saphan Taksin and BTS Krung Thonburi.
Sermsuk Warehouse (Pepsi Pier), between Charoen Nakhon Soi 13 and 15, 095-826-3287. Fri-Sun 3pm-midnight.

---
Sat, Jan 12

TWG Afternoon Tea Garden Party
Fancy an afternoon tea party at a casual dining bistro? Head right to The House on Sathorn as this Jan 12-13, they'll be hosting a special afternoon tea, featuring the one and only TWG in the outdoor garden of The Courtyard. To a soundtrack of live jazz music, you'll get to sip on cocktails made with TWG teas and munch on delicious treats (B1,950 sets include two teapots and two cocktails). From 2.30-5.30pm. For bookings, call 02-344-4025 or email thehounsathorn@whotels.com.
106 Sathorn Rd., 02-344-4000.
The Bar Upstairs throws a big picnic bash under a pink theme on Jan 12 at Fraser Suites Sukhumvit Garden. Expect an afternoon and evening full of picnic bites and barbecue, lots of wine, gin tonics, frose, live music and DJs. Entry is free from midday to 3pm, B300 afterward. Part of the proceeds will be donated to Queen Sirikit Centre for Breast Cancer Foundation.

Fraser Suites Sukhumvit Garden, Sukhumvit Soi 11.
This Jan 12, Thonglor cocktail den Rabbit Hole celebrates turning three with a party full of booze, music and fun. Enjoy craft cocktails as well as a free-flow supply of Hendrick's gin and Monkey Shoulder between 7-8:30pm. DJs Noxro, Tada, Sarayu and Dott will supply the tunes.
125 Sukhumvit Soi 55 (Thonglor), 081-822-3392, 098-969-1335.
---
Sun, Jan 13

This Sunday Jan 13, Pesca Mar & Terra Bistro and Lola by Cocotte will be taken over by Thai-Australian chef guest, Pichaya "Pam" Utharntharm, who will host a special feast with plenty of BBQ and dishes combining French, American and Asian influence. Expect scrumptious treats like pork cheek curry served with fried mantou and pork jowl that's been smoked for six-hour 'til it turns soft and juicy. All-you-can-eat is B1,490 with free-flow drink packages available at B2,900 per person.
Pesca Mar & Terra Bistro, Ekkamai Soi 12, 063-267-7778.

Pay close attention, all you truffle lovers: this Jan 13, Issaya Cooking Studio welcomes Italian chef Luca Fassone from L'Angolo di Rosina in Piedmont to showcase a tasting menu all about winter truffle. The price? B3,900 per person including wine pairing. Bookings through booking@issayastudio.com or 02-160-5636.
Central Embassy, 1031 Phloen Chit Rd., 02-160-5636.
For the launch party of Lanna, a new 100-percent Thai rice spirit, Supawit "Palm" Muttarattana of Vesper/Backstage, Suwincha "Cha Cha" Singsuwan of Rabbit Hole and Natakorn "Thumb" Changrew of Kaijin will take over the bar at Liberation on Jan 15 from 8pm.
Piman 49, Sukhumvit Soi 49, 093-654-2500.
---
Upcoming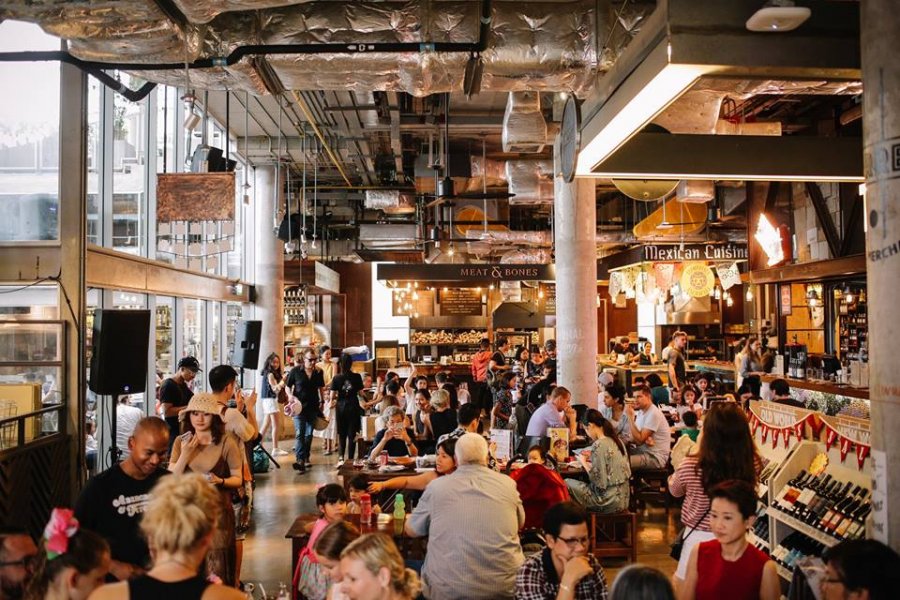 SOS Foundation and Stenden Thailand team up to talk about food waste, with zero-waste cocktail workshops, plus games and lucky prize draws.
Jan 18, 4:30pm. The Commons, 335 Thonglor Soi 17, 089-152-2677. Free.
On Saturday, Jan 19, Hair of the Dog's four-story abode welcomes 29 kegs of fresh beer. Try them all from 5pm for B1,247 per person. Book here.
Mahatun Plaza Building, 888/26 Phloen Chit Rd, 02-650-7589.
On Jan 23, Havana Social welcomes Ilias Stergiopoulos and Phaedon Papakonstantinou, of the World's 50 Best Bars mainstay Baba Au Rum in Athens, to whip out their signature drinks.
Sukhumvit Soi 11, 02-061-5344.
Between Jan 30-Feb 1, you can head to La Vie for a taste of authentic French cuisine courtesy of visiting master chef Thierry Drapeau. The French chef has garnered international recognition thanks to his two-Michelin-starred restaurant, Thierry Drapeau Logis de la Chabotterie, in Saint-Sulpice-le-Verdon, France. Combining a traditional focus on natural, local produce with an inventive approach to flavors, chef Thierry specializes in authentic jus-based dishes, which are light, herby and flavorful, yet low in butter. The seven-course menu will be available for three nights only, priced at B6,750 or B8,750 with wine pairing, and looks set to showcase his refined approach to French cuisine from La Vie's high-end, 11th-story restaurant.
11/F, Vie Hotel, 117/39-40 Phaya Thai Rd., 02-309-3939.
---
Ongoing
Until Apr 30, a bright orange Volkswagen van parked in front of Surawong's Le Meridien hotel dedicates itself to Aperol Spritz, the low-alcohol Italian drink synonymous with summer. Here, you can order up an authentic Aperol Spritz (B230)—three parts prosecco, two parts Aperol (a Venetian citrusy-bitter liqueur) and one splash of soda—to go with a Salmone Selvaggio (an open-face sandwich with wild salmon and tzatziki, B180), all while lapping up the somewhat cooler breeze of winter.
Le Meridien Bangkok, 40/5 Surawong Rd., 02-232-8888. Open daily 5pm-midnight.