Your ultimate guide to what to do in Bangkok this long weekend.
Thursday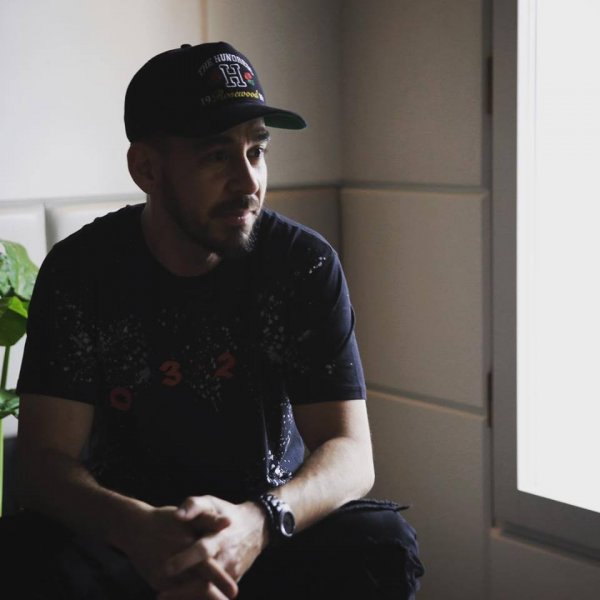 Eight months after the death of Linkin Park singer Chester Bennington, the band's co-lead singer Mike Shinoda will be stopping by Bangkok on a solo tour. The Post Traumatic Tour will follow songs dealing with the grieving process in the wake of his friend's death.
Aug 9, 7pm. Gmm Live House, 8/F, CentralWorld, 999/1 Rama 1 Rd. B1,600/2,800 from Thaiticketmajor.
Enjoy a live performance by Japananese pianist Takuro Kawakami and his band.
Aug 9, 9-12 pm. FooJohn Building, 831 Charoenkrung Soi 31. Reservations here.
Charoenkrung's iconic live music bar throws a three-day farewell party to its original location before it moves to bigger, better digs. From 8pm each night, bands like NRG Soul & Jazz All Stars and Coco Rouzier (Aug 9), Big Backyard, Benz Blues & The Vintagers (Aug 10), Dead as Disco, Supergoods (Aug 11) will take the stage to what we're imagining will be a raucous reception.
Aug 9-11, 8pm. SoulBar, 945 Charoenkrung Rd.
---
Friday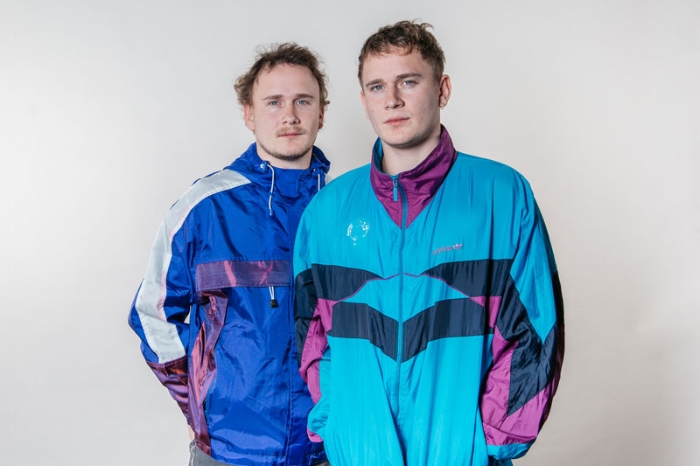 The twin electro duo from Sydney have lit up nights in their home city with remixes of AlunaGeorge, Panama and Flume.
Aug 10, 8:30pm-midnight. Glowfish, 2/F, 92/4 Sathorn Thani 2 Bldg., North Sathorn Rd. Tickets are B700 at Ticketmelon.
Dance the night away to Latin music with DJs Pepe and Mizuyo, accompanied by Batucada drummers and a dance show
Aug 10, 6 pm. Havana Social, 1/1 Sukhumvit Soi 11, Bangkok. B300 include 1 drink.
Back for the third year in Bangkok, the world's biggest book sale promises a bookworm's paradise of over three million English-language titles at heavily discounted prices. The 11-day event will take place 24 hours a day offering all books at 60-80-percent off.
Aug 10-20. Hall 9 (Impact Forum), Impact Muang Thong Thani, 99 Popular Rd. Free.
Jungle beats from DJ Daddy Rock.
Aug 10, 8pm. Revolucion Cocktail Bangkok, 50 Sathorn Soi 10. Free entry.
A massive night of tech-house, bass and deep house from 17 DJs including special guests Kolorone, Mae HappyAir, Gail Werner and Burned Hog x Kartypartyy.
Aug 10, 9:30pm-2am. Whiteline, Silom Soi 8. B300.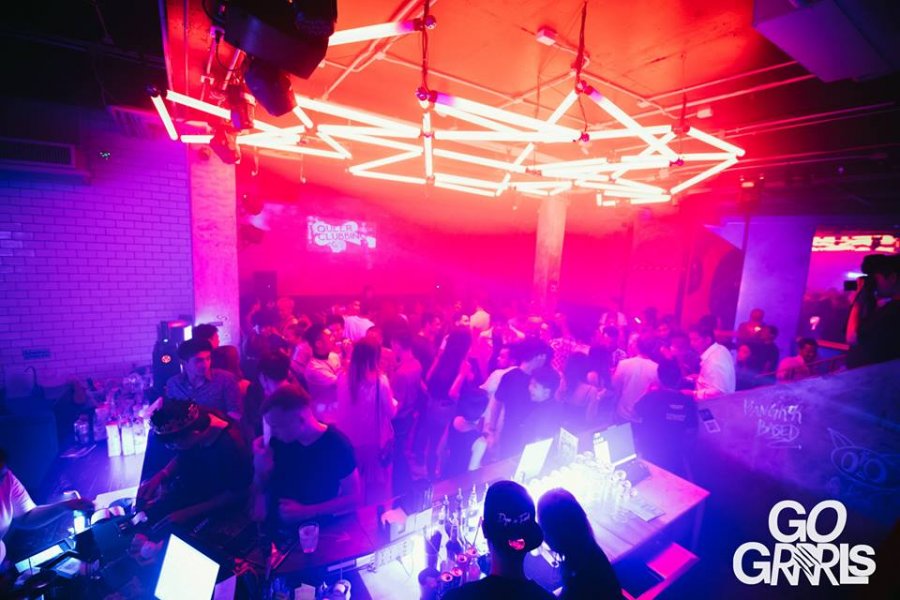 DJs Dookie, Cleo P and Mae HappyAir play the best of queer disco in this '70s, '80s and '90s throwback night.
Aug 10, 9:30pm-2am. VIOLETT, The Third Place Building, 141 Thonglor Soi 10. B200 includes 1 drink.
Tanupon En-on's paintings explore the relationship between nature and the work of art in this solo exhibition.
Aug 3-30, 10am-10pm. YuYuan Art & Antique, 248 Chiangmai Rd.. Free.
---
Saturday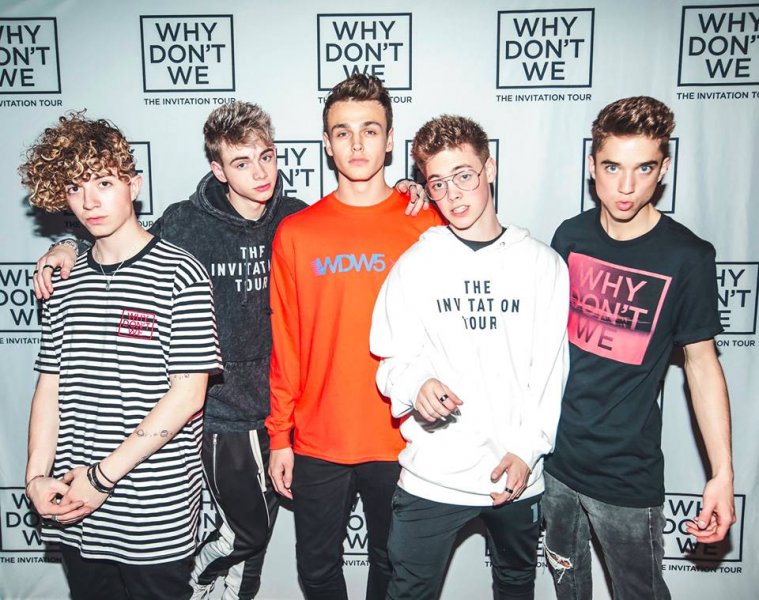 With more than 65 million audio streams, the rising boy-band who've released four EPs in under 12 months perform their R'n'B-pop hybrids like "Trust Fund Baby" and "Hooked".
Aug 11, 6pm. GMM Live House, 8/F, CentralWorld, 999/1 Rama 1 Rd. B1,800/2,500/3,500 on Ticketmelon.
CLASSICAL: 14th Thailand International Composition Festival
The latest Asian-Western contemporary music festival will feature orchestral works composed by participating guests including Robert Beaser and Dequin Wen. Korean American conductor Shinik Hahm will lead Thailand Philharmonic Orchestra joining with bass clarinet soloist Rocco Parisi throughout the show.
Aug 11, 4pm. Prince Mahidol Hall, 999 Phuttamonthon 4 Rd., 02-262-3456. B400/600/800/1,000/1,500 (50-percent discount for students) on Thaiticketmajor.
The Australian comedian known for his TV and film appearances across four decades from cult '90s hit Full Frontal to the zombie comedy film Me and My Mates vs the Zombie Apocalypse, alongside fellow Australian comedian Jim Jefferies.
Aug 11, 8pm. Westin Sukhumvit, Sukhumvit Rd.. B600-1,200 on Ticketflap.
DJs Kanehbos (Zudrangma Records), Pichy (Quay Records), and Jedi (Tha Beatlounge) celebrate hip hop's 45th birthday.
Aug 11, 9pm. Studio Lam, 31/1 Sukhumvit Soi 51. B200 on the door.
The daytime pool party features techno and house beats by DJs Atma and Wintix. After-party at Glow nightclub.
Aug 11, 2-8pm. Doubletree by Hilton Sukhumvit, Sukhumvit Soi 26, 097-289-6983 B400 includes 1 drink.at Eventpop.
Explore art through the sense of hearing in this exhibition in which each side of the headphones will act as human eyes.
Aug 11, 6pm. Tentacles, 2198/10-11 Narathiwas Soi 22, 080-560-5405.
Jazz singers Keithen Carter and Coco Rouzier perform in an ultra-luxurious setting.
Aug 11, 8 PM. The St. Regis Bangkok, 159 Rajadamri Rd., 02-207-7777. Free.
---
Sunday
Join Keithen Carter at this new open mic night offerubg prizes for all participants, including a bottle of Iron Balls gin for the best act.
Aug 12, 9pm. Iron Balls Gin Parlour, Sukhumvit Soi 45, 02 662 4478.
Keith Nolan and his full band perform soulful blues music.
Aug 12, 9pm. Check Inn 99, 1/1 Sukhumvit Soi 33, 081-735-7617.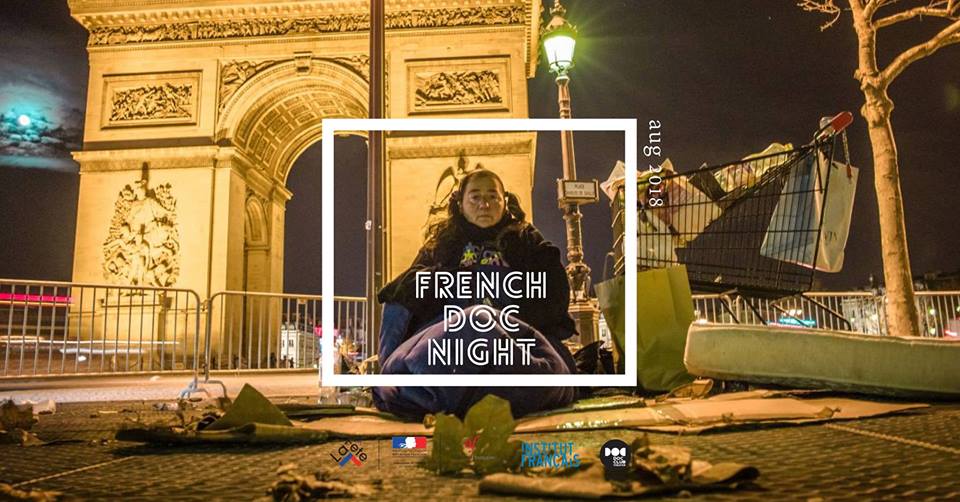 Catch a screening of the 2013 documentary telling the untold story of the Paris homeless at Doc Club Theater, supported by La Fête and Documentary Club.
Aug 12, 7 PM. Doc Club Theater, Charoenkrung Soi 30, B100 on entry, reservations at Doc Club Theater.
---
Monday
The Dutch actress/singer performs live in Bangkok for the first time.
Aug 13, 7pm. Thailand Cultural Center: Small Hall, 14 Thiam Ruam Mit Rd. Sold out.
Jam away to jazz musicians Dale Barlow, Peter Gilligan, Clifton Hardy, Tony Wharton and others.

Aug 13, 8pm-1am. ZINC 101, 309 Sukhumvit 101/1 Soi 13. Free,