Thursday, Apr 28
A night dedicated to punk, hardcore, metal, and all genres in-between at Thonglor's new listening bar-slash-music merch store. You're welcome to bring your own vinyl for a jam! Free entry, Freaking Out The Neighborhood.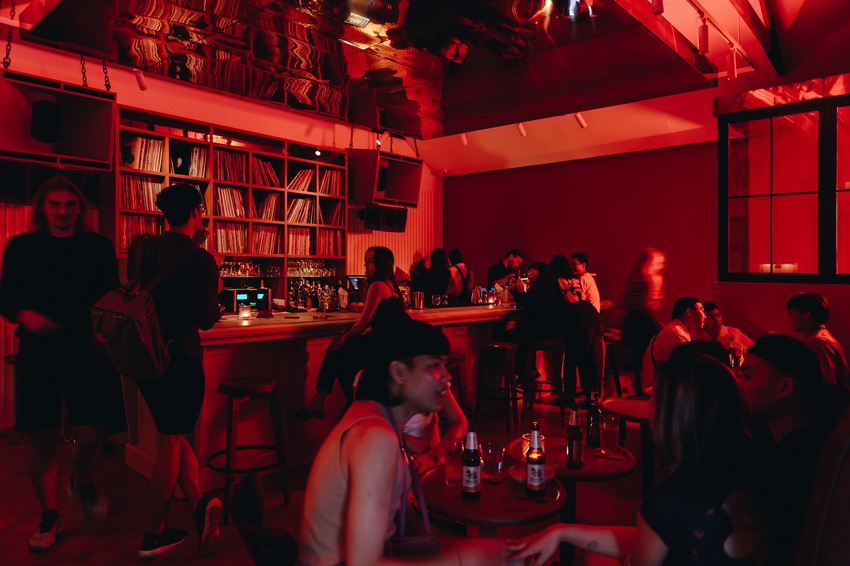 Paying tribute to one of the first jazz bars in Thailand, Chez Eve, which opened in the early 50s, guests can expect classic jazz genres from manouche, bebop, swing, and New Orleans. B350 for a 1-day pass, or B900 for a 3-day pass at the door or via Ticketmelon, Siwilai Sound Club.
Anything and everything toys, including the rare and collectible items from all over the world. Apr 28-May 1, free entry, CentralWorld.
Friday, Apr 29
Grab some new rolls, a new analogue film camera, or just meet like-minded film buffs at this market for film photography lovers. Apr 29-May 1, free entry, Lido Connect.
Get a taste of Thai wines made in Hua Hin paired with Thai tapas and canapés, all guided by a sommelier. B890, Momo Cafe, Courtyard by Marriott Bangkok.
As part of the International Jazz Festival, six musicians will play a two-part concert in tribute to Miles Davis. Advance booking is recommended. B150, Foojohn.

Head over to Rama 9's most hopping dive bar and eat our favorite buffalo wings while grooving to live bands. Free entry, Fatty's Bar and Diner.

Chinatown's "not just another hotel restaurant" invites you to dine in while enjoying a live drag show. Free entry, Jam Jam.

Saturday, Apr 30
Your favorite hipster neighborhood weekend market is back, this time offering international cuisine including Indian, Cuban, Thai, and Burmese. Also, expect local talent selling creative goods. Free entry, Yellow Lane Cafe.

Free workshops for hip-hop dance, beatbox, graffiti, and rap for all with a live hip-hop battle gathering the hottest hip-hop dancers in town to the street. Register here. Free entry, Alliance Française de Bangkok.
Suan Plu's drinking den turns 8 this weekend and it's time to celebrate and drink everything in arm's reach. Smalls t-shirts will be given to the first 100 guests. Free entry, Smalls.

28-year-old Montreal DJ and music producer spins his deep house beats at Thonglor's nightclub. Free entry, Sing Sing Theater.
Local DJs Elaheh, DOTT, Koish, Pati Mala, and Sarayu team up for a night at Ladprao's co-creative community space. B200, Never Normal.
Inspired by the legend of the golem, a mythical creature in Jewish folklore made of clay, this opening reception on Apr 30 showcases the works until Jun 19. Free entry, Gallery Ver.

Belgian Beer lovers, this one's for you. Loka Brew Works is co-hosting a beer tasting event with the best of Belgian beer alongside The Londoner. Stop by for beer trivia, expert Belgian brewers, and music at Bangkok's oldest microbrewery. Free entry, 4-9pm, The Londoner Brew Pub. Reservation here.
Sunday, May 1
Buy, sell, or trade your music instruments, equipment, vinyl, CDs, shirts, DJ equipment and more. Free entry, Brownstone.
Easy Sunday evening with traditional Thai molam music mixed with world electro accompanied by icy cold drinks and spicy food. Boat will be docked all night. Free entry with free welcome yadong drink before 8pm, Bangkok Island.
For more drinking events around town this week, click here.