Think sifting through your Facebook invites deciding how to spend your weekend is hardwork? Spare a thought for the event organizers, whose efforts go far beyond simply picking a venue and a genre of music. Despite Bangkok's uncertainties, these people persevere for good of us all in the name of partying—a noble cause indeed.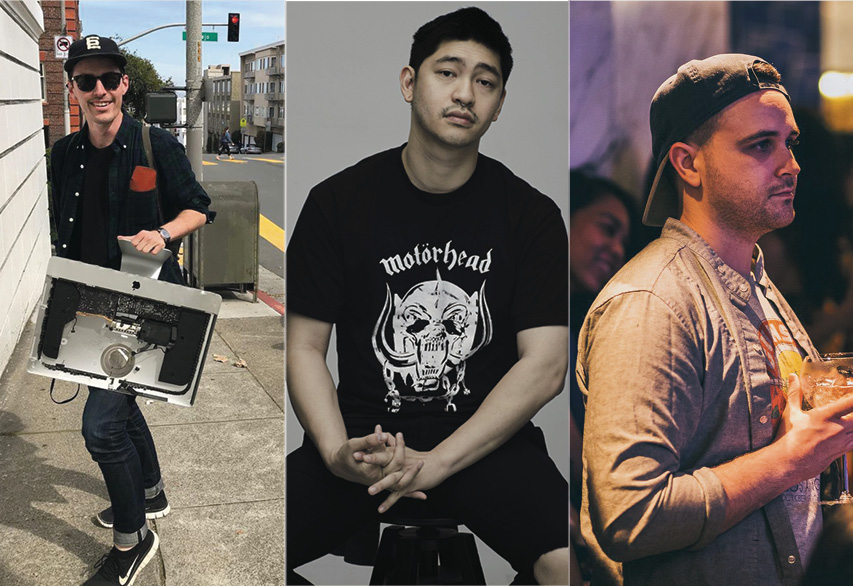 Nick Supreda, Jack Brownson, Mark Baker
BLAQ LYTE
Music genre
Hip-hop and electronic with a focus on up-and-coming sounds—think international visitors like RAC, Jay Prince, Boo Seeka and Autograf.
Who are they
Nick Supreda, Mark Baker and Jack Brownson.
About them
Started back in 2016 as a tiny hole-in-the-wall hip-hop club on Sukhumvit Soi 39, Blaq Lyte became the city's most buzzing nightspot when it took over the space above Badmotel in Thonglor last year. Although that club recently closed, they continue to throw events like January's Bangkok Block Party, which boasted five stages and a great turn-out. The guys have also taken a foray into fashion with the launch of Auntys Haus, a multi-brand streetwear store at Siam Discovery.
The struggles
"Throwing parties anywhere is hard. Nobody talks about that. Getting the artists to Thailand can be complicated. I think the added obstacle with Bangkok is the weather. If it rains on a Friday night, that means traffic is going to be bad and nobody is going to come out," says Jack Brownson.
Next party
Early Oct with Darius and Karten of Roche Musique at the team's new club Susie Q (coming late Sep). The next Block Party is also currently in the making. www.fb.com/blaqlyte
---
Nicolas Romero and Jon Macias
BLAST!
Music genre
Happy-Ibiza- summer-type house, tech house and techno.
Who are they
Nicolas Romero and Jon Macias.
About them
Hailing from Madrid with backgrounds in sound engineering (Romero) and record labels (Macias), the pair started off in Bangkok back in 2016 with the monthly day-time "Blast Pool Series." Since then, they've booked international names like Miguel Bastida, Simone Liberali, Anthony Attala and Bassel Darwish, while also supporting Southeast Asian DJs like Otherkind & Obadius from Kuala Lumpur and Angga, Reno and Apsara from Jakarta, setting Blast! apart from your typical Bangkok pool party.
The struggles
"We come from Europe, where the music scene and the crowd are totally different. I think the hardest thing about starting from the beginning was to understand the Thai crowd
and Bangkok music culture," says Romero. "Taking care of the brand and getting recognition and respect from the Bangkok community is another hard thing," says Macias.
Next party
End of Oct with an Italian tech house DJ duo coming to Glow. www.fb.com/BlastSessions
---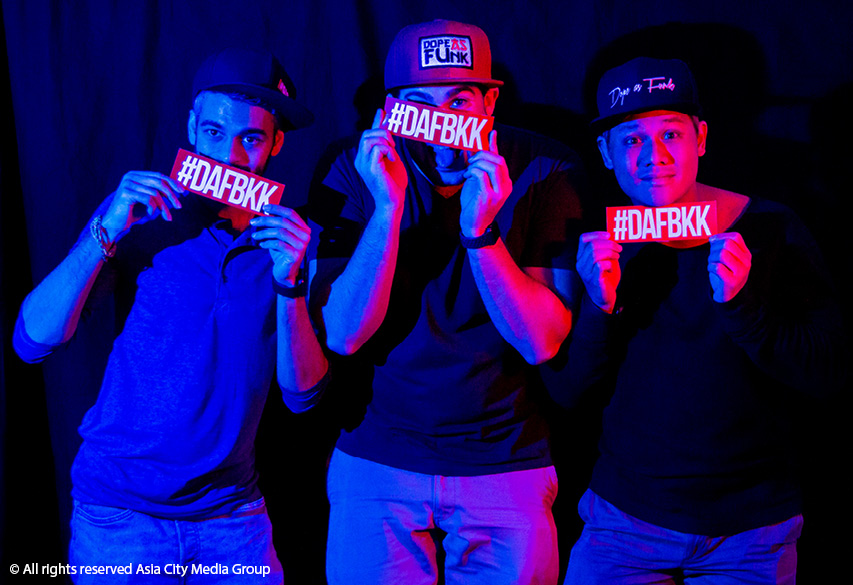 Ratish Sachathamakul, Gary Yarbrough, Delfin Solomon
DOPE AS FUNK
Music genre
Old-school hip-hop mixed with high school house party, get-down music—including some guilty pleasure sing-alongs.
Who are they
Jan Messiant aka DJ Luck-E, Gary Yarbrough, Delfin Solomon and Ratish Sachathamakul.
About them
On arrival in Bangkok in 2013, Messiant was frustrated at working commercial clubs that didn't allow him to play his own style. This gave birth to Dope As Funk, where he took over the dancefloor at Wine Bibber and Sangria. DAF parties are best-known for their super-fun and friendly vibe, led by MC Unda (Sean Carter, see page 6) and encouraged by throwback dress themes like "ugly T-shirts." If you're lucky, you might catch the crowd parting to make way for a friendly hip-hop dance battle.
The struggles
"Things you can't predict, like the weather. Sometimes you also have to compete with a big concert that might be in town. We had Britney Spears six months ago and that was one of our most difficult nights," says Yarbrough. "Venue is another thing; Bangkok has plenty of venues but not many fit our kind of atmosphere," says Ratish.
Next party
Sep 14, '90s throwback theme at Violett. www.fb.com/dopeasfunkbkk
---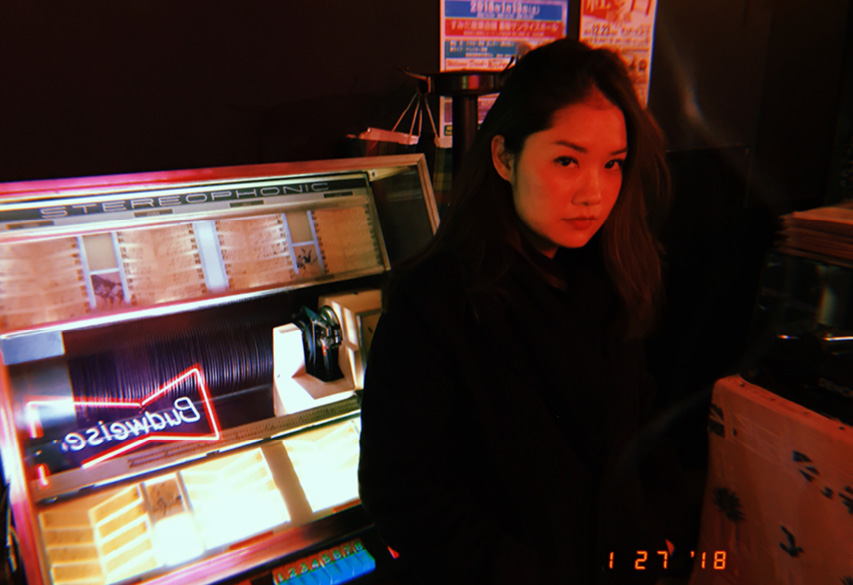 HUH?
Music genre
Alternative and experimental dance music that spans R&B, jazz, reggae, avant-garde, hip-hop and house.
Who are they
Kiratra "Ki" Promsaka Na Sakolnakorn and Pimporn "Pang" Metchanun.
About them
Another exciting music project by the masterminds behind Have You Heard? (the concert organizer who's been spoiling us with acts like Phoenix, Anderson.Paak and Blood Orange since 2011), Huh? was launched a few months ago in an attempt to diversify Bangkok's music scene. This project focuses solely on DJs and music producers on the more indie, alternative side of electronic music—they recently brought us Australia's Cosmo's Midnight and Kllo.
The struggles
"Venue options and curfews that limit the duration of parties," says Pang.
Next party
Oct 11 with US alternative indie rock band, Snail Mail (Have You Heard?) venue TBA. www.fb.com/HUHBKK, www.fb.com/HaveYouHeard.Live
---

DISCO ROBOT (AND GET A ROOM)
Music genre
Early '80s club music: disco, electro, soul and Afro.
Who are they
Jan Bisping aka Jaydubb.
About them
Founded in 2011, Disco Robot shines a light on old-school disco sounds, seamlessly integrated with a few select modern tracks. Disco Robot has now taken up permanent residence at 12x12, the quirky Japanese house-bar hidden in Thonglor. Bisping is also behind Get A Room, a party that focuses solely on techno.
The struggles
"There aren't enough diverse and up-for-it party people. If you go to other big cities like New York, London or Berlin, they appreciate music and clubbing as a kind of culture. Over here, it's just a different vibe. Also, the early closing just kills it, too," says Bisping.
Next party
Sep 15 at 12x12. www.fb.com/dothediscorobot, www.fb.com/GetARoomBKK
---
KAI DAO
Music genre
All kinds of hip-hop—old-school, newschool, trap.
Who are they
Sean Carter aka Unda.
About them
Carter's difficulties with finding a venue that would suit his own hip-hop performances led him to start Kai Dao last year. Focusing on encouraging local MCs and producers to come out and showcase their talents, Kai Dao fills a big void for hip-hop in Bangkok. It's not only about nighttime parties, either, as seen at the recent daytime Songkran pool party at The Continent Hotel.
The struggles
"The Bangkok crowd is quite unpredictable. I can't really rely on social media to tell me how many people are going to come," says Carter.
Next party
In Oct, Kai Dao is planning an exchange, where talents from Thailand will play in Singapore and vice versa. When the rainy season's over, the pool parties at The Continent will start up again too, with Phuket and Samui also on the cards. www.fb.com/kaidaobkk
---

KARMA KLIQUE
Music genre
Previous bookings span house, techno, electro, disco, ambient and experimental, but there's really no limit.
Who are they
Taychin Dunnvatanachit, Daniela Yard-Young, Johan Vandebeek, Sunju Hargun, Lukas James and Guillaume De Maquille.
About them
This big group of friends let their eclectic tastes shine. Channeling music as a means to bring people together and do good for society, Karma's goal is to raise B100,000 each year, which is divided between three different charities. Over the past two and a half years, they've raised more than B300,000. They also focus on minimizing environmental damage through the use of bamboo straws and biodegradable plastic cups. Their party usually takes place in out-of-the-box locations like in the jungle (Karma Kamp), or in a hacienda outside of Saraburi (Karma Kastle), but the firm favorite has to be their open-air boat parties (Karma Kruise).
The struggles
"The music industry in Thailand has two main challenges: the first one is that people do not allocate a lot of budget for this kind of entertainment. Secondly, there is often more of an appetite for commercial shades of electronic music," says De Maquille.
Next party
Nov 10 with Karma Kruise 4.0, showcasing Chida from Tokyo, Simple Symmetry from Moscow and Yoshi Nori from Taipei, to name a few. www.fb.com/karmaklique
---

HYPE
Music genre
Bass-heavy sounds covering trap, future bass, bass, dubstep and hardstyle.
Who are they
Nathan Fuller, Woody Chudet and May Ramanya.
About them
Hype was one of the first promoters to bring international trap DJs to Bangkok. They started off throwing underground parties and building the trap scene under the name Powderpuff, before booking their first international trap act, Loudpvck, in July 2016, and have since booked names like Tokimonsta and Jai Wolf. They are also the official trap partners for music festivals like Mystic Valley, Dropzone and the upcoming BAM Weekender.
The struggles
"One of the hardest things is promoting a music style that hasn't always been popular in Bangkok. Sometimes we find ourselves going up against the big mainstream acts," says Fuller.
Next party
Nothing that can be announced yet—stay tuned to www.fb.com/hypeeventsbkk for updates.
---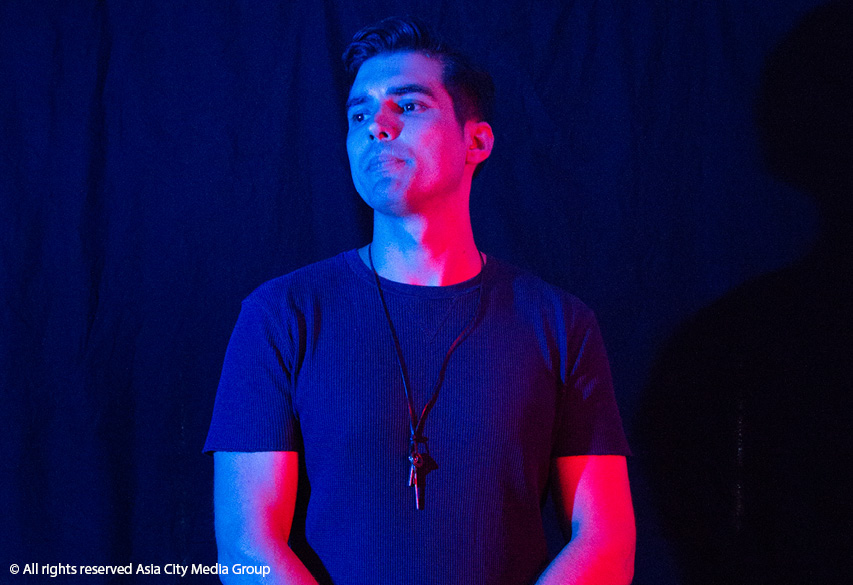 KOLOUR
Music genre
This may surprise you, but more than just techno and house.
Who are they
Coran Maloney and Vina Charay.
About them
Around seven years ago, a frustration with Thailand's lack of quality openair parties sparked the birth of Kolour. After starting with occasional Sunday sunset parties, they stepped up their game in 2015 with the launch of Kolour in the Park, which remains one of Bangkok's biggest outdoor music festivals. Not just your typical music event, Kolour throws F&B and art in the mix to create the full experience.
The struggles
"Building a really
solid team that sticks to each other and complements each other has been one of the longest processes that we've had to work on, but it's also the biggest reward," says Maloney.
Next party
Mar 2, 2019, with the return of Kolour In The Park. Maloney tells us: "we can't say who's on the lineup yet but we've spent three times more than the biggest budget we've ever spent." www.fb.com/wearekolour
---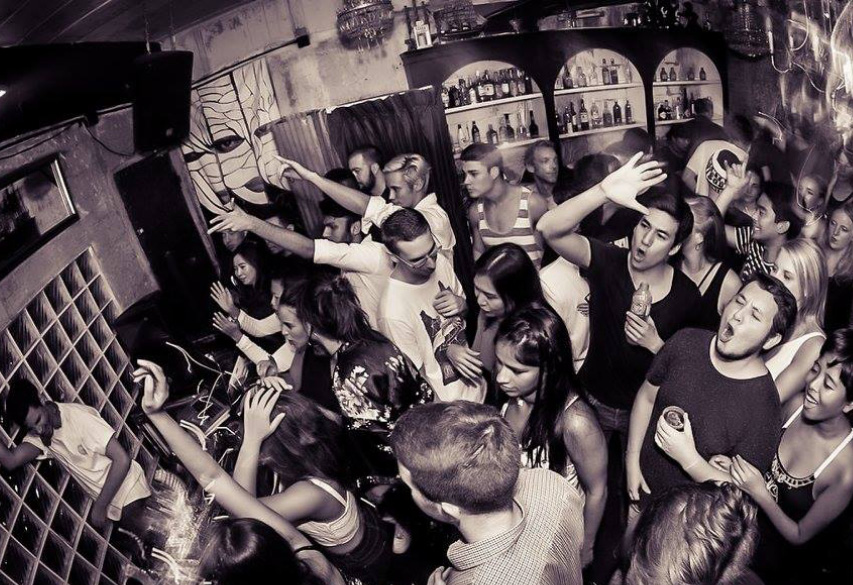 PHATFUNK AND KONTRABAND
Music genre
PhatFunk: exclusively drum and bass. Kontraband: bass music like dubstep, grime, UK garage and hip-hop.
Who are they
Guillaume Popineau (DJ Will), James Gilbody (DJ DeLorean), Jeremy Guessoum (DJ Azek).
About them
Since 2010, Phat-Funk has been a key player in bringing drum and bass to Bangkok. The offshoot, Kontraband, covers other alternative heavy-bass music. They were the hosts of a surreal night back in May 2015, when their Alix Perez booking clashed with an unplanned government curfew, where the party was a world away from the city outside.
The struggles
"There is a lack of diversity in Bangkok club music, which tends to be summed up at the moment by hip-hop, deep house and techno. The 2am (or sometimes earlier!) closing is also detrimental to the quality of the club scene," says Gilbody.
Next party
Oct 6, PhatFunk feat. Sweed (Zoo Studio). Nov 3, Kontraband x Dubway feat. Ozram (Oriental Sub Sessions). www.fb.com/PhatFunkBKK, www.fb.com/KontrabandBKK
---

LATE NIGHT BANGKOK
Music genre
Anything that's fun and entertaining, like disco, techno and house.
Who are they
Walt Mattsson and Rory Roketto.
About them
Known as DJs Sir Walt and Slomororo, together they go by Dark White. They met in Bangkok five years ago and started putting on parties under the name Late Night Brotherhood, now called Late Night Bangkok, booking names like FKJ, Doorly, Alex Metric and Apolopo. Their Sunday Socials at Tropic City, featuring food from the likes of 80/20 and Little Market, are our favorite.
The struggles
"On top of selling tickets—because a lot of people here expect these sorts of things to be free— the unpredictability of the politics and police enforcement. If we invest in booking a big act and the police show up at 11pm, we'll lose the profits and there's nothing we can do—there's no advance warning." Roketto
Next party
Sep 16, Disco Diaries at Tropic City. goo.gl/JJZPmN
---

TRASHER
Music genre
Pop music and culture— meaning whatever people are currently talking about, whether it's Britney Spears, Ariana Grande or luk thung.
Who are they
Tichakorn "JoJo" Phukhotong, Saroj Kunatanad, Pimkamol Manchasing, Tanyaporn Sirikangwan, Jennie Panhan, Wichuda Ratipaiboon, Tichakorn Phukhotong, Chakree Yutdharaks, Tripop Hiransai and Thidarath Ratipaiboon
About them
Trasher was founded by a group of friends who share a love of '90s pop music, partying and fun. Aside from their hilarious parody videos, they also throw parties. Their first hosted 50 people; 12 years later, hundreds flock to their events from all walks of life. Perhaps what encourages such a diverse crowd is the lack of judgement—Trasher encourages guests to be themselves and to wear whatever they want, which especially allows female and LGBT+ party-goers to feel safe and comfortable.
The struggles
"Apart from it being difficult to find a cool venue, a lot of people in this country still see nightlife and partying as something bad or a sin, so there's not much support from the government," says JoJo. Next party Oct will see a Halloween party, Nov will see a Loy Krathong party with luk thung music, and Dec will see a sports day themed party. A K-pop themed party is on the cards, too. www.fb.com/trasherbangkok
---
Bangkok's Ultimate Party Destinations

The quirkiest Japanese bar there is in Bangkok, filled with random knick knacks and music that your Shazam is no use for. 810/22 Thonglor Soi Thararom 2

Bangkok's newest nightclub comes in a "speakeasy" style and plays hard techno. 2/F, Silom Plaza, 491/20 Silom Rd.

A once-abandoned room roars back to life with the sound of underground music and a raw industrial design. 1/F, Liberty Plaza, Sukhumvit Soi 55 (Thonglor)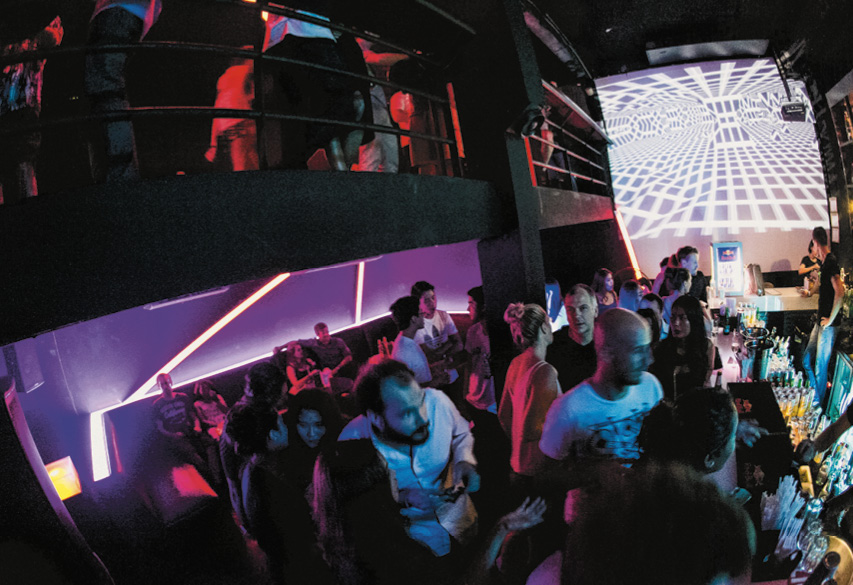 One of Bangkok's pioneers in the clubbing scene, open since 2005, blasts everything from techno to drum 'n' bass from its hidey-hole in Asoke. Sukhumvit Soi 23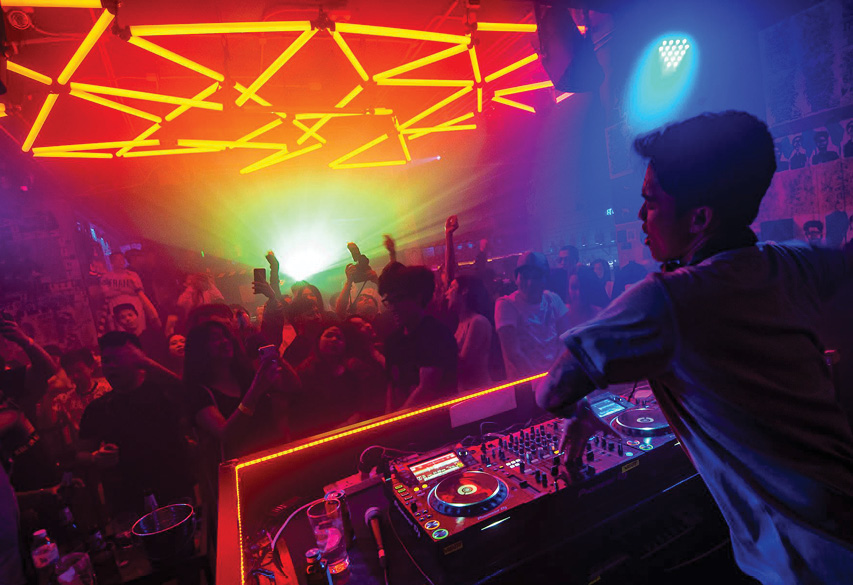 This cement-dominated club on Thonglor Soi 10 is a millennial-favorite for trap and hip-hop vibes. 141 Thonglor Soi 10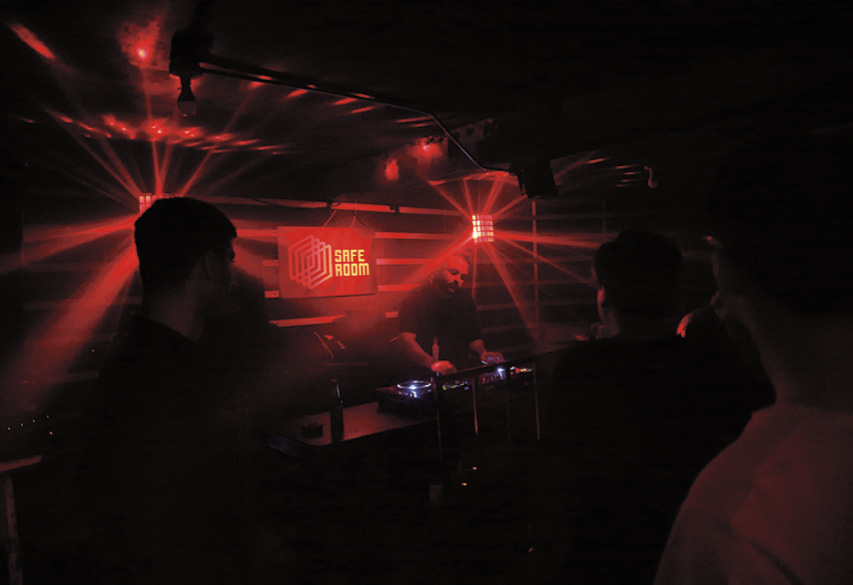 Silom Soi 8's old shop-house turned party destination, with easygoing bar downstairs and hidden party zone (Safe Room) upstairs. Silom Soi 8
---
BK Asks
What's the craziest thing that's ever happened to you on a night out in Bangkok?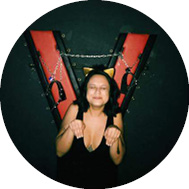 Darra Christensen, 25, PR Coordicator.
"I had to attend two fundraisers in one night, the first being a more elegant soiree auctioning off dresses. By 11pm, I left to another fundraiser. It was in a BDSM dungeon. Nothing like watching an old British man crawl around on the floor after getting his dick and balls tied up real tight with what appeared to be knitting yarn."

Didi Wiboonma, 33, PR Counsultant.
"I went to one party where the DJ from the show didn't want to finish, so the whole party moved on to some random house. We brought all the equipment and everything from the club, so it was like a pop-up party until the morning."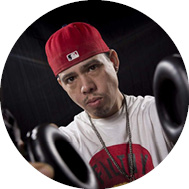 "Back when I was working at a bar on Sukhumvit Soi 11, one of our male staff members was dating a much older woman. She was the super-jealous type and would keep calling our office asking for him. She would sound angrier and more intoxicated each time. One day, I was standing in the middle of the dancefloor and I saw our staff running in all different directions. And there she was, casually waving her pistol, screaming, "Where is he?!" It ended with no one hurt and several days later she brought us a box full of girly magazines and a few other random gifts to apologize."
Matt Hammond, 42, Party Oganizer and DJ.