In Thailand, the truth is often stranger than fiction. But these Thai authors are proving that their storytelling can trump even the weirdness of the reality we live in today. Note: all of these are available in English translations, and most can be found at major outlets like Asia Books and Kinokuniya.
Bangkok Wakes to Rain
Pitchaya Sudbanthad's debut novel "Bangkok Wakes to Rain," named a notable book of the year by The New York Times and The Washington Post, deals with ghosts: the ghosts of violence, the ghosts of memory, the ghosts of disaster, despair and distance. In a style that draws to mind David Mitchell's time-bending "Cloud Atlas," the Thailand-born, Brooklyn-based author beautifully weaves together vignettes told across different centuries, treating time like a fluid construct.
The Blind Earthworm in a Labyrinth
The Thai edition of this book won
Veeraporn Nitiprapha
the prestigious Southeast Asia (SEA) Write Award in 2015. Reflecting Thailand's constantly simmering political conflicts and moving at the pace of a soap opera as it details the lives of five main characters, the novel was praised for its critique of Thai family structures and its evocative descriptions. In fact, the unorthodox, lyrical quality of the author's writing not only made this book a best-seller—it also helped Veeraporn bag another SEA Write Award in 2018 for her second novel, "
The Dusk of Buddhist Era and Recalling the Memory of the Black Rose Cat
."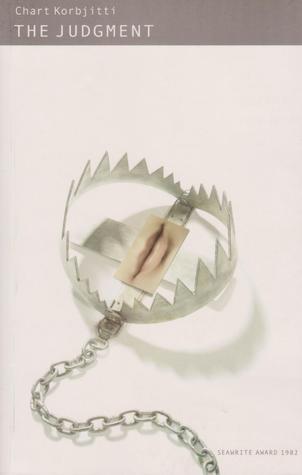 The Judgment
Another SEA Write Award-winner, author Chart Korbjitti rose to fame in 1981 with the release of this novel. Set in a rural Thai village, the story follows a former monk and school janitor named Fak, who takes in his mentally unstable mother-in-law after his father's death. Despite noble intentions and repeatedly turning down his mother-in-law's sexual advances, Fak can't escape the increasingly harsh judgment of the villagers and turns to alcohol to find solace. Oddly enough, this story is still totally relatable in 2020, except judgment is passed down in seconds thanks to social media, and the village can be seen as the extremely online world.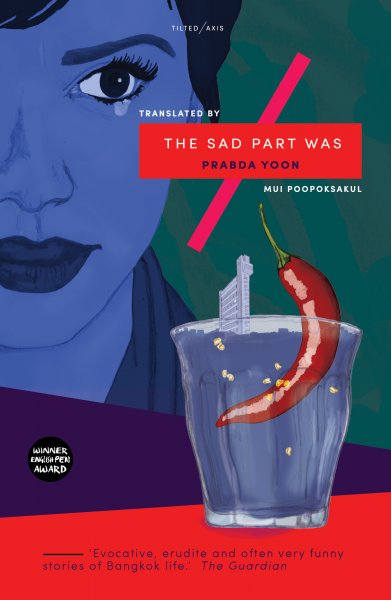 The Sad Part Was
Told with his trademark deadpan humor and often featuring a sort of postmodern experimentation with form, auteur
Prabda Yoon
's collection of 12 short stories offers a poignant look at life in Thailand today. Unusual deaths, flamboyant talk show hosts and female vampires serve as devices to examine how the world we live in is at odds with ancient traditions. The English-language version, translated by
Mui Poopoksakul
, is fantastic, but Yoon's wordplay comes through sharpest in the original Thai edition.
Sightseeing
Published in 2004, Bangkok-born Rattawut Lapcharoensap's debut collection of short stories deals with family, love and change in a setting that shifts from Thailand's inner-city underbelly to its wild but pearly white beaches. The book opens with the prize-winning "Farangs," which follows a young Thai man—with a pet pig named Clint Eastwood—from a working-class family who falls in love with an American tourist in a beach town. Another standout, "At the Café Lovely" deals with poverty, drugs and filial piety in a Bangkok slum. Some stories are funny, others moving, and all are worth your time and attention.