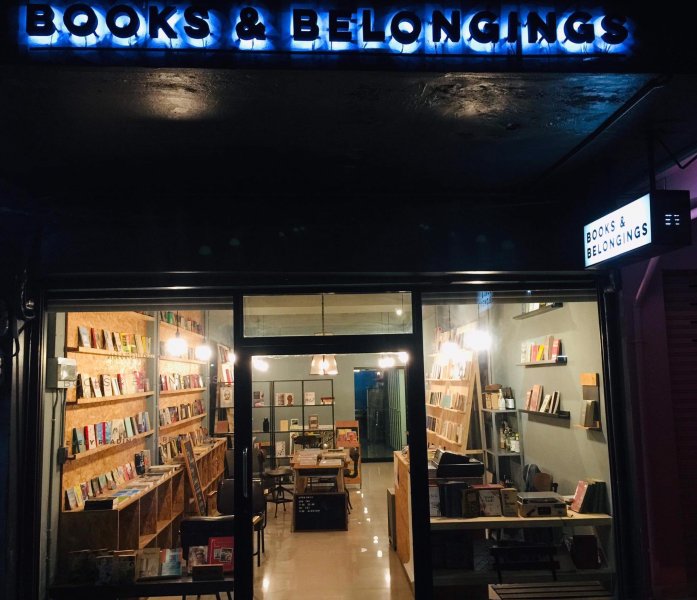 Enjoy your book with a peaceful vibe and the smell of fresh drip-coffee at this warm independent bookstore. It is the brainchild of well-known writer Kittiphol Saragganonda, who collects many interesting books from independent publishers around the world, with a focus on limited edition and first edition novels.
2281 Sukhumvit 91, 09-1779-9916. Open Sun-Thu 11am-10pm; Fri-Sat 11am-midnight
Named after Voltaire's classic, this picturesque and much-loved bookshop and cafe at The Jam Factory is the brainchild of writer, editor and publisher Duangruethai Esanasatang, who stocks books from both well-known and small independent publishers.
The Jam Factory, 41/1 Charoen Nakhon Rd., 02-861-0967. Open Mon-Sun 10am-8pm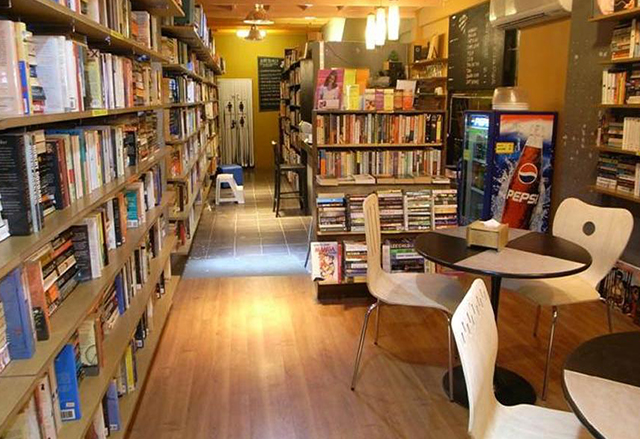 Opened in 2004, Dasa is probably the biggest secondhand English bookshop you'll find in Bangkok, with over 17,000 books in stock, including rare and collectible publications. You can also sell your old books for purchase credit and discount. Just take a peek at the 'Dasa'base on their website or order a coffee (from B40) while you peruse their three floors.
714/4 Sukhumvit Rd. (between Sois 26-28), 02-661-2993. Open daily from 10am-8pm. BTS Phrom Phong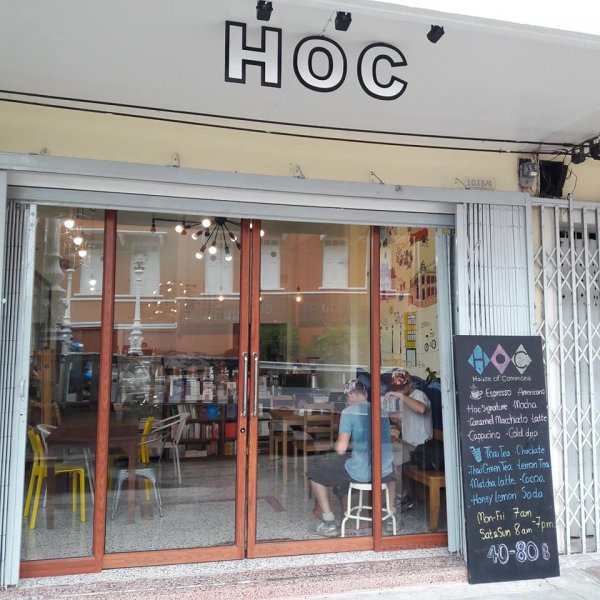 This community cafe on Charoen Nakhon Road combines a co-working space and small library in one place, with soaces for meetings, workshops, board games and more.
1038/4 Charoen Krung Rd., 082-983-8099. Open Mon-Fri 7am-7:30pm, Sat-Sun 8am-7:30pm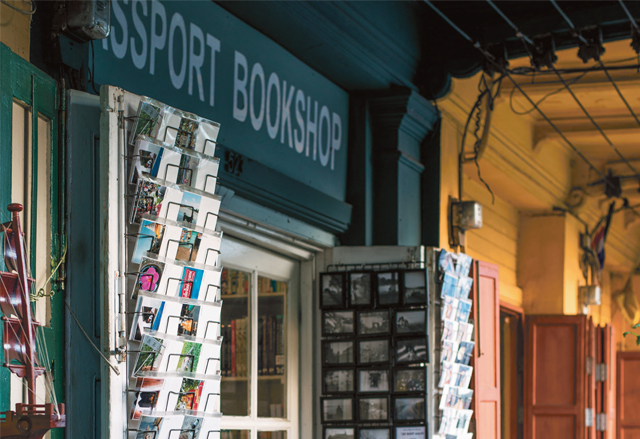 Dubbed by many the book oasis of Phra Nakorn, this small shop on Phrasumeru Road specializes in books about Southeast Asia. That might explain why it's much loved by tourists and locals alike—that and their tea, coffee and all-around aura of coziness. Secondhand books as well as handmade books from independent writers sit to one corner.
523 Phra Sumen Rd., 02-629-0694. Tue-Sun 10:30am-7pm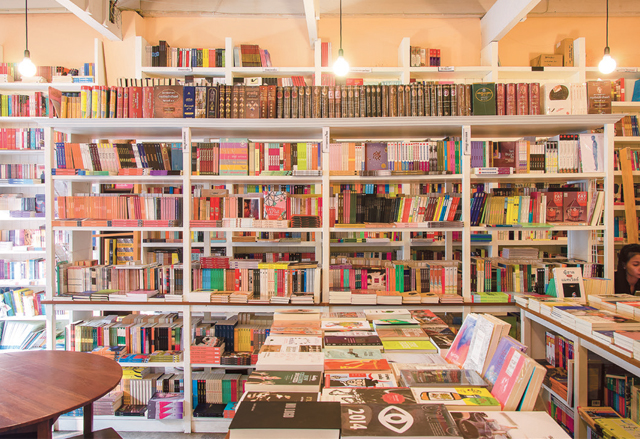 On one of the oldest streets in Phra Nakorn, the small Fuang Nakorn Road, this bookshop might not boast a particularly welcoming feel but it has become a real part of the Old Town scenery. It also serves an organic lunch set (B110) and coffee (from B40). The wide range of Thai books also features titles that are pretty hard to find elsewhere, mostly on philosophy, sociology and economics.
77, 79 Fuang Nakorn Rd., 02-622-2495. Mon-Fri 9am-6pm; Sat 9am-5pm
This long-running bookstore first opened its doors back in 1967 around the area that is now Chamchuri Square. It's since moved to the Old Town on Fuang Nakorn Road, where the retro book collection focuses mainly on philosophy, religion, Thai history and literature. It is also an outlet of Kled Thai and Siam publishers, so you can expect special deals on their books.
113-115 Fuang Nakorn Rd., 02-225-9536-39 ext. 15. Open Mon-Fri 9am-5pm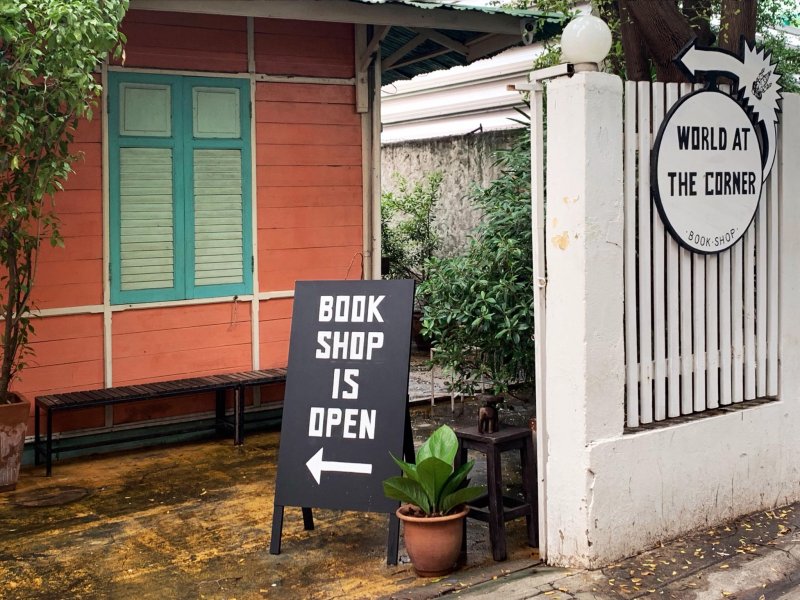 Set in a colorful Rama VI-era house near Democracy Monument, this English language bookstore-slash-museum shop encourages readers to explore the world and keep an open mind toward other cultures. The store is run by siblings Nat and Sivika Prakobsantisuk, both avid travelers and bookworms. Expect tons of travel titles, art books, children's books and fiction from around the world, plus a bunch of global goods for sale that the two have picked up during their trips abroad.
Soi Mahannop 1, Mahannop Rd., 089-699-7074. Open Fri-Sun, 10am-7pm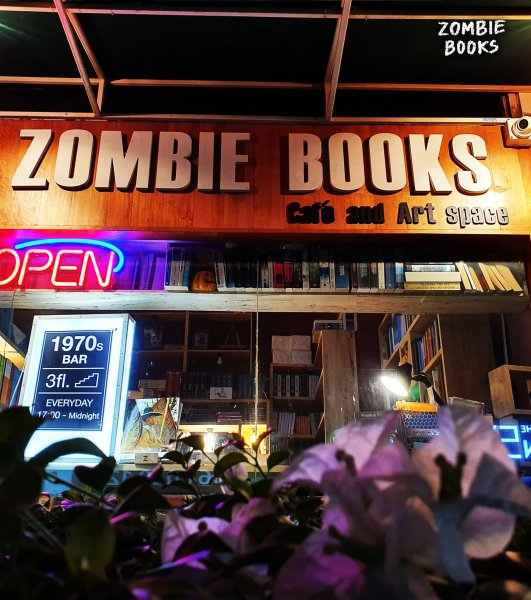 This hidden bookshop is located close to RCA's nightlife strip, offering late-night access to a maze of titles in both Thai and English, from classic to contemporary works. Its three-floor space is also home to a cafe and co-working area, an art gallery on the second floor and their 1970s Bar on the third floor with live music on weekends.
RCA Block D, Rama 9 Rd., 084-654-3954. Open daily, 10:30am-midnight