EXHIBITION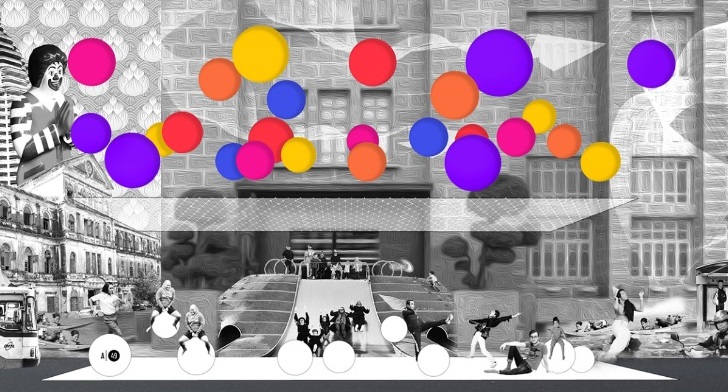 Talks, exhibitions, markets and more all centered on design take place citywide. Read on for highlight events.
Feb 1-9. Ari-Pradipat, Thonglor-Ekkamai, Charoenkrung-Talad Noi and Samyan-Rama 4. Free
Dreamscape Experience
Part of Bangkok Design Week 2020, this immersive exhibition by award-winning designers takes over Warehouse 30.
Feb 1-9. Warehouse 30, Charoenkrung Soi 30. Free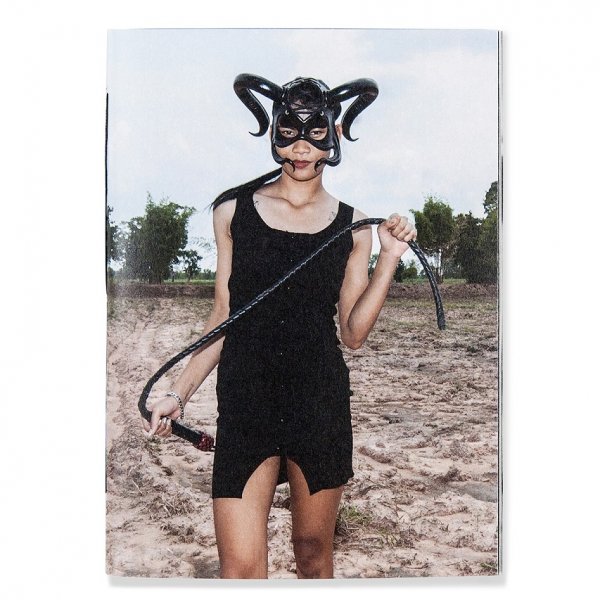 The Patpong Museum opens its fine art gallery with a photographic exhibition from Mauro D'Agati.
Feb 2-9, 6-11pm. 5 Patpong Soi 2, 091-887-6829. B50
A multimedia exhibition displaying the masterpieces of three Art Nouveau pioneers—Gustav Klimt, Alphonse Mucha and Aubrey Beardsley—on HD screens.
Through Apr 16. 2/F RCB Gallery, River City Bangkok, 23 Charoen Krung Soi 24, 02-237-0077. From B300 via Zipevent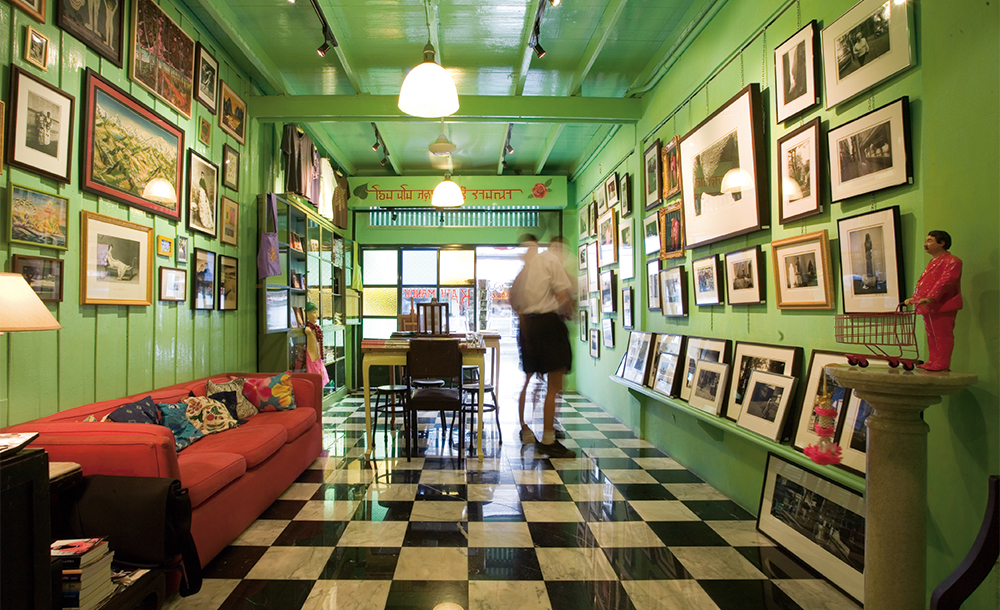 Kathmandu Photo Gallery
The Thai street photographer exhibits colourful images of polar opposites, showing the clash between traditional Thai culture and modern Western influence.
Through Feb 22. Kathmandu Photo Gallery, 87 Pan Rd., 02-234-6700
---
WORKSHOP
The third "thought-provoking" festival returns with workshops and talks led by the likes of Dutch historian Frank Dikotter and award-winning Kiwi journalist Anna Fifiels.
Feb 1-2, noon-11pm. Museum Siam (4 Sanam Chai Rd.) and Chakrabongse Villas (396 Maharaj Rd.), 02-225-0139. Free
---
PARTY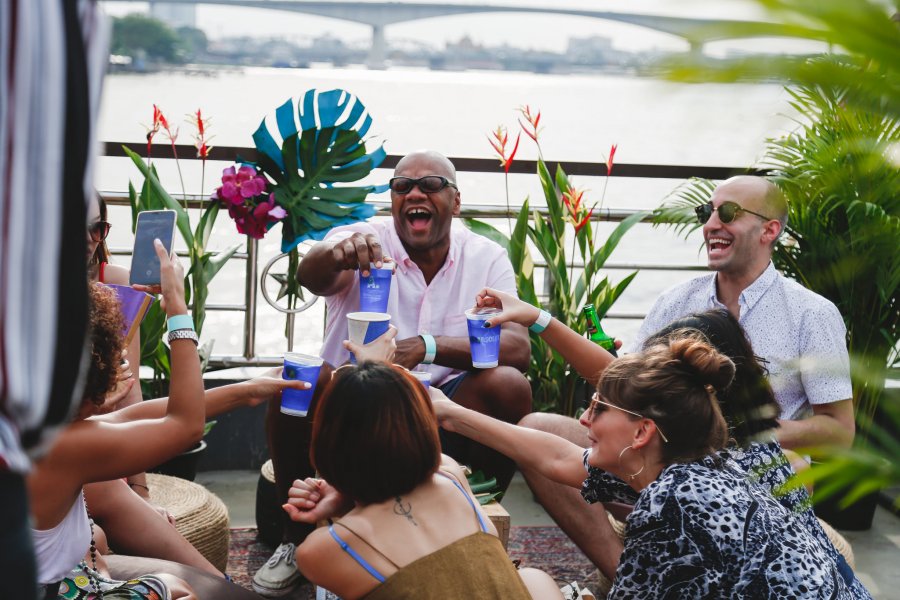 Credit: facebook.com/karmaklique
The Karma Klique heads to Bang Krachao for its latest party.
Feb 1. 2-10pm. Hiddenwoods 777 Moo 4, Phetchahung Rd. B1,600 via Ticketmelon.
---
FESTIVAL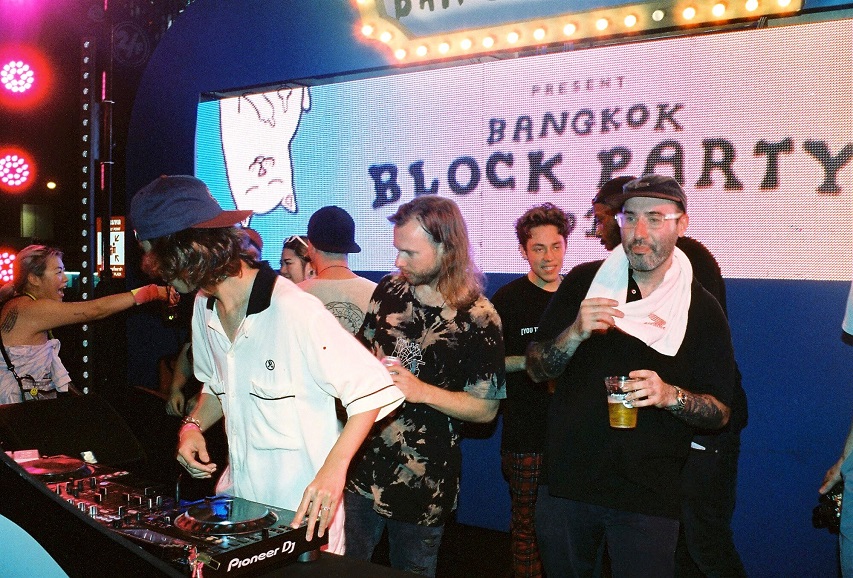 Credit: facebook.com/BANGKOKBLOCKPARTY
The city-center music festival returns for its third year with a "Local Thai Carnival" theme.
Jan 31-Feb 1. 5pm-late (Fri) and 3pm-late (Sat). Central Chidlom parking space. B1,800 (regular) and B4,000 (VIP) via Ticketmelon
Credit: facebook.com/mayamusicfest
This four-stage music festival returns for its fifth anniversary with a global line-up of DJs spinning tracks over two days.
Jan 31-Feb 1. Mayaspace, 100/24, Moo 9, Pong, Bang Lamung District, Chonburi. From B3,299 (one-day) via mayamusicfestival.com
---
NIGHTLIFE

One of our favorite bars celebrates its second anniversary with DJ Taxi Fandango and DJ duo Mumsfilibaba behind the decks.
January 31, 7pm-late. Tropic City, 672/65 Charoen Krung Soi 28.
End "dry January" with an Ibiza-themed rooftop and pool party with DJs Foster, Kuroten and Ryan Mack.
Feb 1, 5pm-late. Astro9 Skybar, Amaranta Hotel, Huai Khwang. B550 via Megatix
---
MARKET
Credit: facebook.com/PinkoiThai
Part of Bangkok Design Week, the second edition of this market includes workshops and 50 lifestyle brands from across Thailand and Asia.
Feb 1-4, 2 pm. Warehouse 30, Charoen Krung 30. Free
Vintage Market
Shop sustainably at this second-hand market dealing clothing, vinyl, furniture, jewelry and more.
Feb 1-2. H Dining, 4 Phra Khanong Rd. (Thonglor). Free
---
FOOD
Whisky Live Thailand
Southeast Asia's biggest whiskey showcase features tastings, cocktail-making classes and a five-course Macallan whiskey-paired dinner.
Jan 31-Feb 1. Renaissance Hotel Chit Lom, 518/8 Ploen Chit Rd. B1,500 (one day), B2,500 (two days) and B4,500 (VIP) via Ticketmelon
Sake-pairing dinner
A six-course dinner paired with sakes from five renowned labels.
Feb 5, 7pm. Mei Jiang, The Peninsula Bangkok, 333 Charoen Nakhon Rd., 02-020-2888 ext. 6941. B4,888
---
UPCOMING
This LA-based choreographer creates a contemporary dance performance inspired by his multi-cultural background.
Feb 8-9, 7-9pm. Bangkok 1899, 134 Nakhon Sawan Rd. B800 via Ticketmelon
This installation links 12 artists with 10 local shops, food vendors and neighborhoods along the Chao Phraya River.
Feb 14, 5pm-late. Various locations along the riverside. Lividcollective.com
Art galleries across Bangkok open their doors until late, with a Valentine's themed night and a gathering of 250 local and international artists.
Feb 14-15, 5pm-late. Silom, Sathorn and the riverside on Feb 14; Ari, Pathumwan and Sukhumvit and Feb 15
Nine alternative rock bands perform at this brand-new underground music festival.
Feb 9. Speakerbox, Liberty Plaza, Sukhumvit Soi 55 (Thonglor). B180
After the kick-off event on Feb 15-16, the 600-meter street of Soi Rang Nam will be closed on the last weekend of each month for Bangkok's newest walking street.
Feb 15-16. Noon-10pm. Soi Rang Nam, Ratchatewi. Free
This mini film contest will screen 120 minute-long films by local artists. Submissions accepted through Feb 20 via the60secondfilmfestival.com.
Feb 28, 7pm. Whiteline, Silom Soi 8, 087-061-1117
Taking place in an art gallery, this market brings together makers from the city's creative communities.
Feb 29-Mar 1, 10am-9pm. 6060 Arts Space, 27/21 Soi Pradipat, 081-890-1554