Are you starting to feel a little blue from weeks of isolation? You're not the only one. To help, here are the 20 apps you'll need to keep you entertained, healthy, and well-fed. We'll get through this, guys.

Food delivery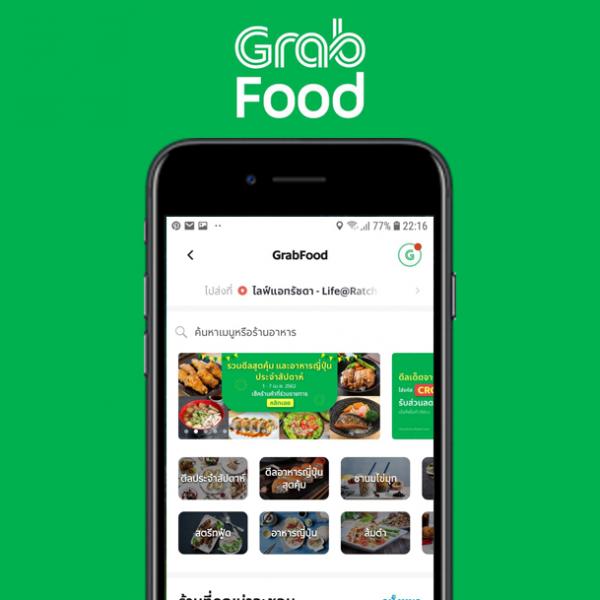 What: With 37 different types of cuisine on offer and plenty of promo codes, this app lets you order food to anywhere in Bangkok. Delivery times depend on the location of the restaurant and the queuing time, while the delivery charge varies depending on the distance. Right after your order, you'll be sent the driver's contact number and then you'll get real-time updates.
Free download for iOS and Android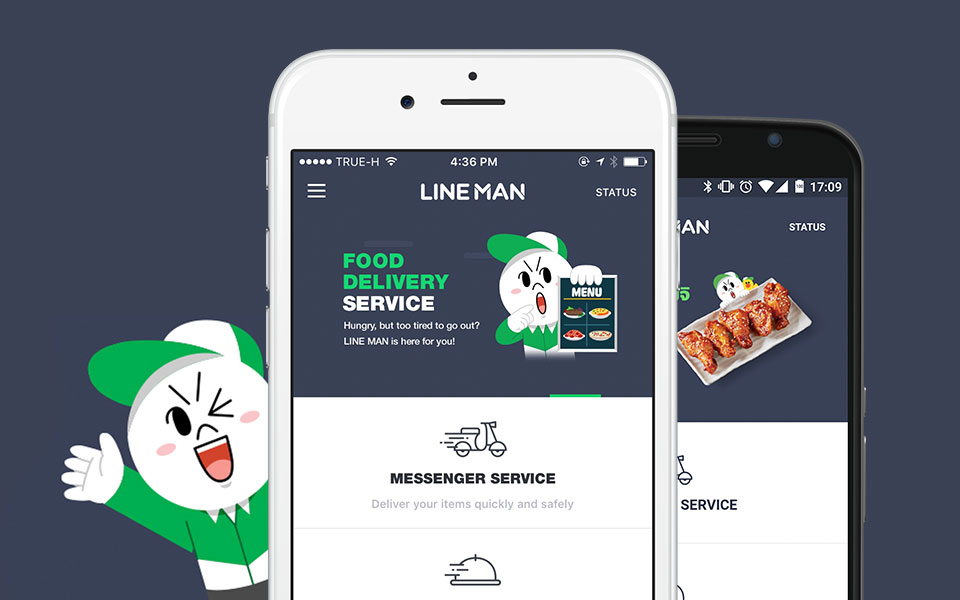 What: Night owls might love this: you can order food 24/7, no matter how far the distance is between you and the restaurant (so long as it's open). Although Lineman has more venues to choose from than other delivery apps, the high delivery fees do take the shine off. Delivery time depends on the distance and the queuing time, while the delivery charge starts at B10 within 6km for special fee or B55 for normal fee; you get charged B9 for every kilometer after that. There's a B100 surcharge between midnight and 7am.
Free download for iOS and Android
What: Quick, easy and fast, Foodpanda's reputation precedes it. The website provides information in English, Japanese and Thai language, plus you can preorder food to be delivered when the restaurant opens. They also offer budget filters and free delivery for nearby restaurants. Delivery usually takes from 25-40 minutes and is charged at B40, though many venues support free delivery.
Free download for iOS and Android

Post and parcel delivery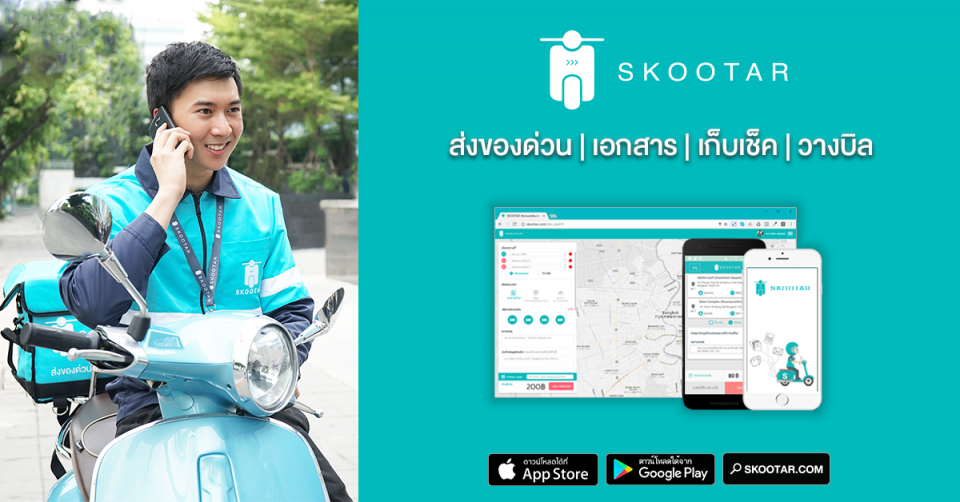 What: This app lets you find a reliable motorbike messenger who can run business errands for you anywhere in Bangkok, from pick up and delivery of documents, post and parcels, to collecting cheques, paying bills at payment counters and contacting government offices. If you're nervous about handing over your important documents to a stranger, then fear not! Skootar claims that all their messengers are screened and trained before starting the job, plus they're controlled by ratings from the app's users for added peace of mind. You can choose to place your order right away (within 45 minutes) or in advance by entering your pickup location and destination, then selecting the service type. Within a few minutes, the app will match you with the closest and most reliable driver for the job, and you can track the job status in real-time.
Free download for iOS and Android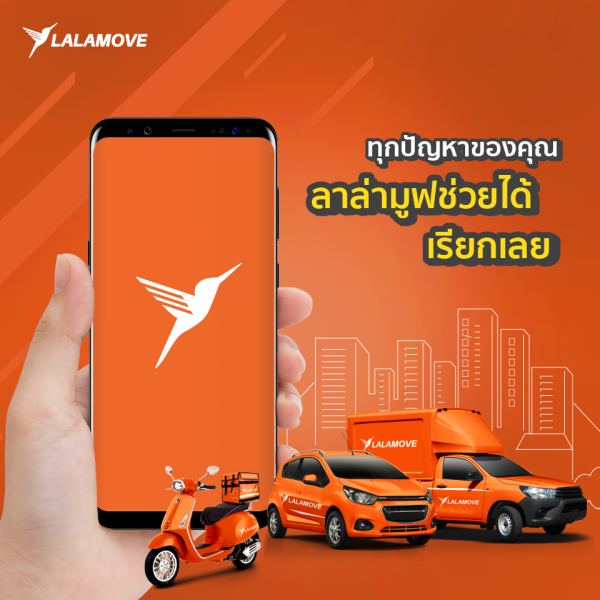 What: Lalamove operates 24/7 and is all about fast, same-day delivery anywhere in Bangkok. Their service includes pick up and delivery of the usual documents, post and parcels, as well as food and big bulky items such as furniture and other household appliances. From the app, simply select a vehicle type (motorcycle, van, pick-up truck, you get the picture), then set a delivery route (you can even add extra stops for delivery to multiple locations) and request for immediate delivery or schedule an order in advance. Like Skootar, the app will match you with the nearest available driver, and you can track the delivery in real-time. Lalamove also provides an e-receipt, which you will receive once your order is complete.
Free download for iOS and Android

Entertainment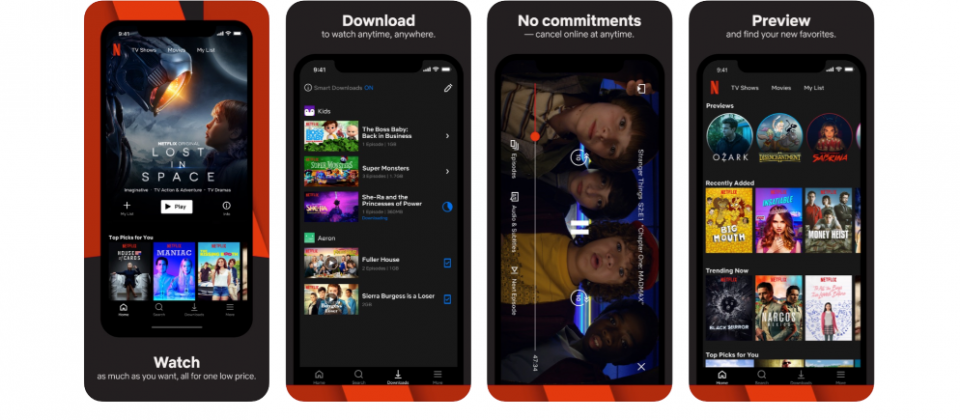 What: If you haven't read our roundup of the best Netflix shows and movies to watch while you're stuck at home, well, now's the time. Netflix is a true all-rounder when it comes to high-quality entertainment, boasting a huge variety of award-winning original series, movies and documentaries across all kinds of genre—comedy, drama, romance, action, horror, you name it—as well as animations and stand-up comedy specials. When it comes to the best place to binge-watch your all-time favorite flicks and trending shows right now, Netflix is hard to beat.
Price: From B99/month.
Free download for iOS and Android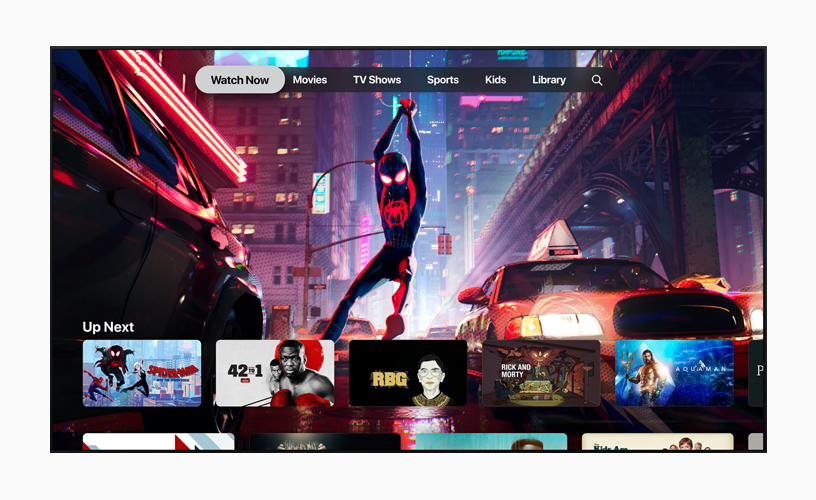 What: While Apple's new streaming service is dwarfed by Netflix's huge selection of content, it shines with its Originals. For its launch, Apple has brought on board some of Hollywood's big guns to create exclusive new TV shows for the platform, including Steven Spielberg's "Amazing Stories," Jennifer Aniston's "The Morning Show," Samuel L. Jackson's "The Banker" and Oprah Winfrey's "Oprah's Book Club." With its focus on star-studded original content, the lineup of shows is rather small, but you can sign up for a seven-day free trial to test out the service. You can watch Apple TV+ on the Apple TV app—which is already available on Apple devices—as well as on Apple TV and other smart TVs including Samsung, Sony and LG.
Price: Free seven-day trial; B99/month.
Free download for iOS
What: Music is great for curing the self-quarantine blues, which is why you should keep Spotify close at hand during this period. Not only can you listen to pretty much every song under the sun, but Spotify's on-point, algorithmic genius gifts you with personalized Discover Weekly playlists and Daily Mixes. Beyond this, you can also browse through new releases, music by genre and decade, and every Friday, you'll have your own Release Radar, which showcases new music by artists you listen to. In addition, the app also has a deep library of podcasts, with categories ranging from true crime to comedy, educational, games, lifestyle, entertainment and politics.
Price: Free 30-day trial; B129/month.
Free download for iOS and Android
What: Since you'll have a lot of time to kill at home, why not try your hand at DJing? This app allows you to pick your favorite tracks from Spotify or iTunes, then its AI DJ creates mixes for you. Start by hitting the new mix button at the bottom corner of the screen, then tap on one of your playlists and select a track. Once the new track is in your Pacemaker mix, you'll see song suggestions from the app's match machine, showing you which ones match well with your previously chosen track. This is where the fun begins: you can then move the tracks around and hit the Mix Now button for a quick transition, or, if you want to edit your mix in detail, use the Studio feature to crop tracks and set the mix on more precise levels. When you're done, give you mix a name and hit publish to let other users enjoy your masterpiece!
Price: Free seven-day trial; B169/week.
Free download only on iOS devices

Shopping
What: Running low on skincare and other personal care products? This app from Watsons has it all, from facial masks, moisturizers and serum to shower gel, shampoo, hand soaps and food supplements. You can choose to have your orders delivered to your door or pick up at the store (well, now is probably not the best time), plus there are lots of deals and online promotions to snag. Oh, and they also stock a good selection of hand gels and sanitizers from various brands, which is a bonus.
Free download for iOS and Android
What: Grocery shopping made simple. Home cooks can order not only raw food, but also everyday ingredients from grocery stores and supermarkets nearby (Tesco Lotus, Big C, Gourmet Market, for instance). Personal shoppers will be provided for your order, and if what you've ordered is out of stock, they'll suggest suitable substitutes. You can choose to place your orders straight away or schedule them for later, from 10am-10pm. Fees start at B66 for the first 5km. After that, it's B2 per km, or if it goes past 10km, that number shoots up to B12.
Free download for iOS and Android

Cooking
What: Whether you're looking for quick and easy recipes, healthy comfort meals, or budget ideas that make the most of cheap ingredients, BBC Good Food has got you covered. The app boasts a large library of recipes submitted by users alongside ones from the BBC Good Food team and celebrity chefs. The categories include everything from brunch and dinner ideas to vegetarian and vegan recipes, steaks, pancakes and baking. Each recipe comes with nutritional information and you can save and sort recipes into custom collections for easy access. Hooked on that tuna and sundried tomato pasta bake recipe? Add it to your "Easy Pasta" collection.
Free download for iOS and Android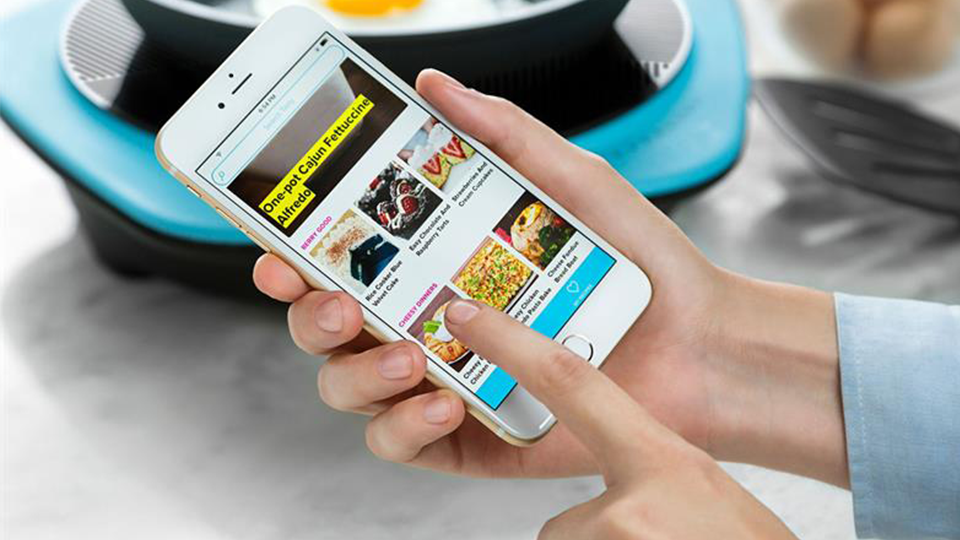 What: This colorful and cheerful app offers more than 3,000 recipes, which you can search by occasion (brunch, barbecue, weeknight); cuisine (Italian, Japanese, Thai, Indian); diet (dairy-free, gluten-free, low-carb, vegan); difficulty level; and more. Each recipe includes ingredients and a step-by-step instruction mode accompanied by videos—the app keeps your phone or tablet's screen awake, too, so you don't have to worry about it falling asleep while you cook. You can "like" recipes to save them for later and the app will organize them into various cookbooks for you. Vegetarian? You can personalize the app to automatically hide all recipes with meat.
Free download for iOS and Android

What: With a massive library of more than 350,000 recipes, BigOven is a cooking app for everyone. It offers features like My Recipe, which allows you to add items to collections like "Try" or "Favorites;" Groceries, which basically acts as a grocery list, where you can add items based on recipes you like; and the ability to upload photos of your recipes on the app. Another highlight is the Use Up Leftovers feature, which offers great suggestions for meals that you can make using the leftovers in your fridge—think fish tacos with mango salsa, chicken rice casserole, and bread pudding with vanilla sauce. The app also offers a Meal Plan feature for you to organize recipes across longer periods, which you can try for free for 30 days; after that you need to pay B69/month or B699/year.
Free download for iOS and Android
Wellness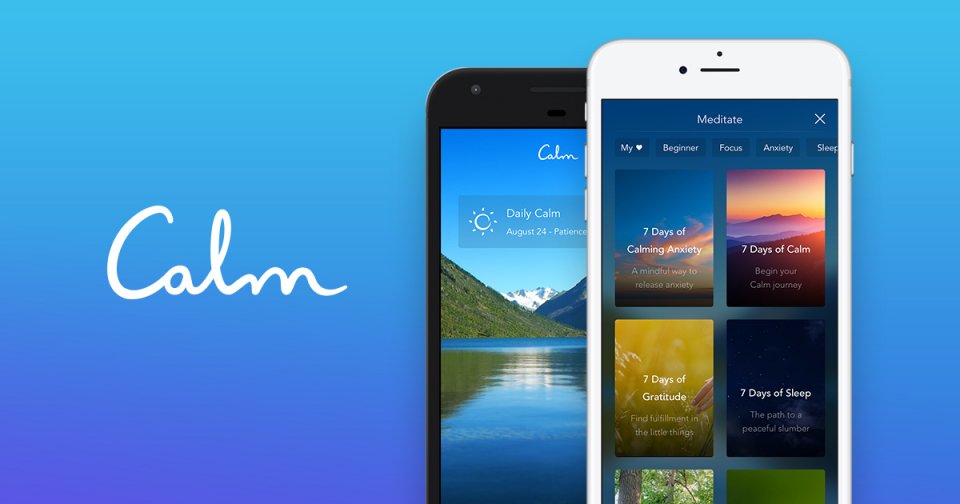 What: If you often find yourself struggling with stress and anxiety, this is the app you need. As soon as you get started, you'll be greeted with a tranquil image of mountains and valleys, as well as soothing sounds of the sea (you can swipe to change the sound to light rain, birds chirping and more). Calm offers a wide range of guided meditations—led by the pleasant voice of a male or female coach—ranging from three-minute to 25-minute sessions on topics like self-care, inner peace, focus and stress. It also includes a feature called Daily Calm, a 10-minute program to help ease you into the day or unwind before bed.
Price: Free seven-day trial; B1,550/year.
Free download for iOS and Android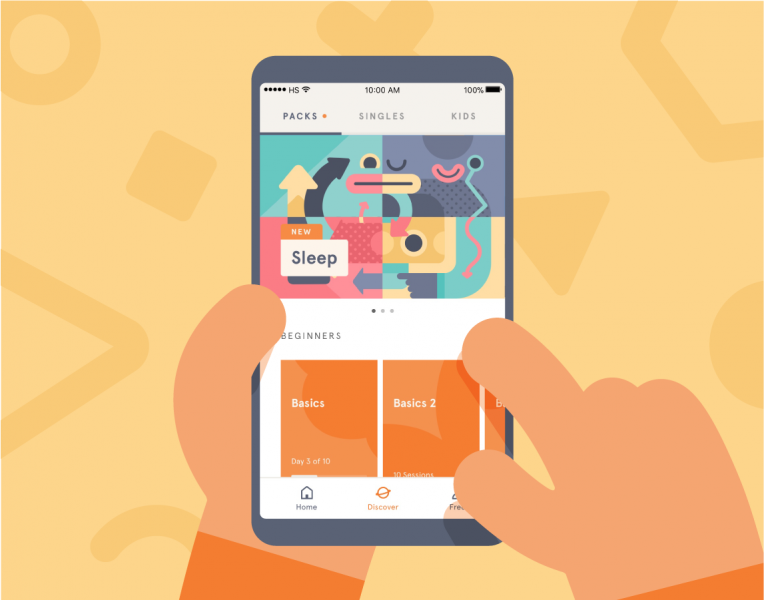 What: This app is ideal for meditation beginners. Its concept is "meditation made simple," and it really does just that. The app teaches you how to live mindfully through a range of exercises, from managing anxiety and stress, to improving your breathing and happiness, to how to stay calm and focused. You'll be guided through each exercise by a personal meditation coach, so all you really have to do is sit back, listen and relax. The free Basics pack includes 10 exercises on the essentials of meditation, plus there are dozens more packs to explore, from sessions on mindful eating, self-esteem, and restlessness, to specially-designed sleep meditations.
Price: Free 30-day trial; B459/month, B3,300/year and B13,900/lifetime.
Free download for iOS and Android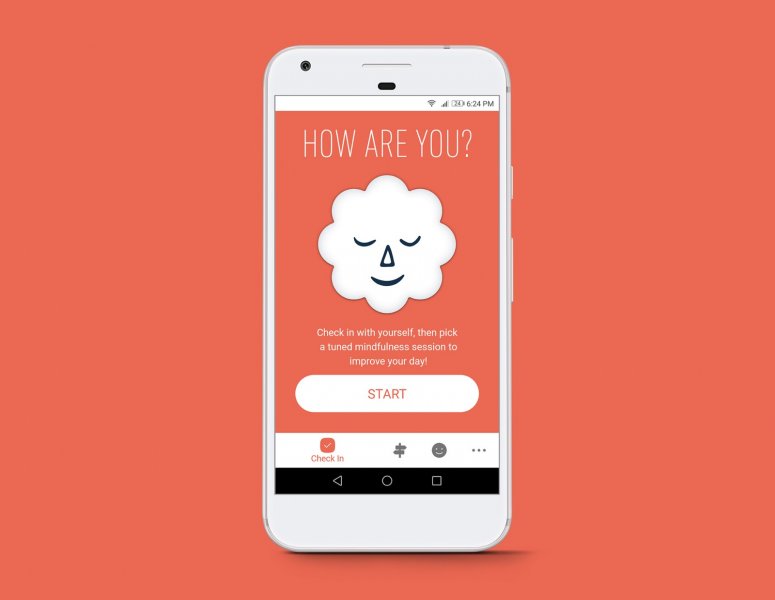 What: What's refreshing about this app is that every time you open it, it asks you to "check in" with yourself by selecting the best emotion to describe how you are feeling physically, mentally and emotionally. The app then collects your emotional data and recommends the best mindfulness exercise for you to try, such as the six-minute "kindness" meditation, four-minute "mindful walk" or three-minute "energizing breath." Sticking to the free version will grant you access to around 30 meditation exercises and activities, while upgrading to premium will let you unlock more than 85 exercises, including mediation, breathing, yoga and acupressure.
Price: Free; B359/month or B2,000/year when upgrading to premium.
Free download for iOS and Android

Workout
What: A handy app for beginners and pro fitness junkies alike, Sworkit offers a wide range of exercises without the need for equipment. When you open the app, you can choose to focus on strength, cardio, yoga or stretching. After choosing from one of the four main workout options, you then get to select a focused workout within that category. For example, in "strength," you can choose between a full-body workout, an upper-body workout, a core workout, or a lower-body workout. Once you choose one, you'll see a list of the different exercises, like push-ups, tricep dips and overhead press, and you can set how many minutes you want to do. What's neat about this app is that each exercise comes with a guided animation that shows you exactly how to perform it, plus you can customize your workout and track your progress.
Price: Free 7-day trial; B1,850/year.
Free download for iOS and Android
What: Whether you're a rookie or a pro yogi, or simply want to find a little Zen during this strange time, this is the yoga app to have on your phone. Daily Yoga offers various guided classes to help you learn the basics before diving into more advanced classes—think over 70 yoga programs and over 500 guided yoga, pilates and meditation sessions. With over 20 professional yoga coaches at your fingertips, you'll get to learn tons of poses and try an array of yoga classes, from ones that focus on weight loss and muscle tone to ones that help to improve sleep and boost the immune system. You can also keep track of your progress through the app's detailed personal data.
Price: Free with in-app purchases (B640/month to go Pro and unlock more features).
Free download for iOS and Android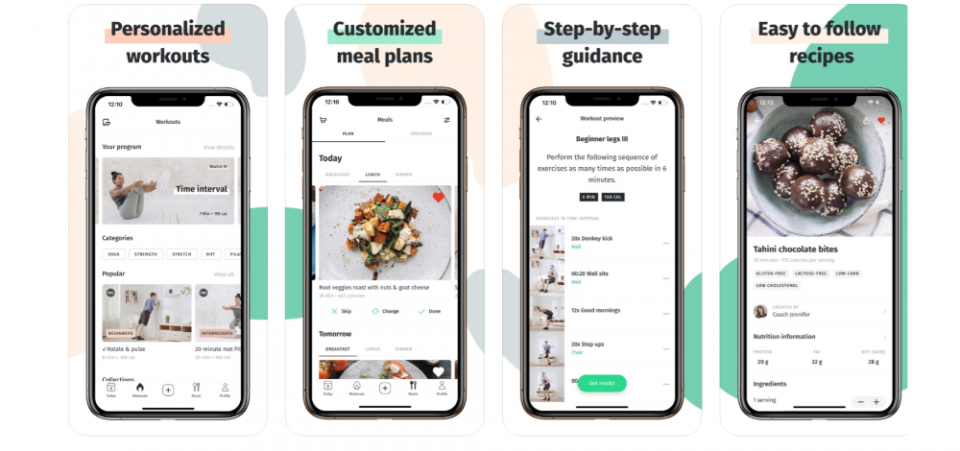 What: 8Fit is a workout and nutrition app that helps you create personalized workouts and customized meal plans, providing you with a step-by-step nutrition guide to help you reach your health and weight goals. Expect more than 350 exercises suitable for all fitness levels in categories like yoga, pilates, boxing and HIIT; daily motivation and tips from fitness trainers; a weekly healthy meal plan accompanied by a grocery list; and more than 400 easy-to-follow recipes customized to your personal diet (including vegan, vegetarian, paleo, pescetarian) or allergies (gluten-free, dairy-free, soy-free and more), with ingredient alternatives provided in every recipe. Whether you want to gain or lose weight, this app will help you achieve it with healthy diets and workout routines.
Price: Free seven-day trial; B299/month; B749/six months; B989/year.
Free download for iOS and Android
---
To find out which apps you should download for a virtual party, head here.