Thursday
If you have waited until the last minute, congratulations, the last minute has arrived. This indie band turned worldwide sensation is on for one night only. There are a few tickets left at the time of publication (zone B), so get on it. Tickets here, BITEC Convention Center
If you're tired of hearing the same old jokes, pop around for a quick comedy show at Queen Bee on Thursday in Phrom Phong. B300, Queen Bee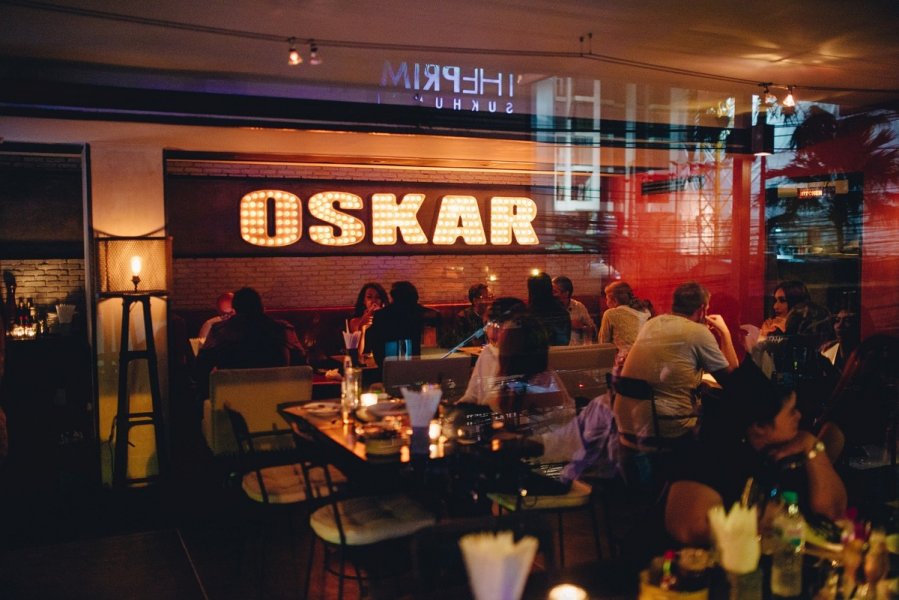 Sukhumvit Soi 11 is another planet. It can be scary for Bangkok's uninitiated or challenging or exciting for the club-going thrill-seeker. But one mainstay for the last 12 years has been
Oskar Bistro
. Head to this perennial favorite on Mar 9, from 9pm onwards (7-9pm is invitation only) and
celebrate the 12th anniversary
.
Free entry, Oskar Bistro
Friday
If you can't afford the actual Arctic Monkeys this weekend, pop down to Speakerbox for Counting Duck, along with the Tarantinos playing all retro, and the Midnight Ramblers playing the Stones. B150, Speakerbox.
Alright sports fans, the Bangkok Celtic Supporters Club have invited Didier Agathe and Bobby Petta for a three-day Celtic celebration, kicking off at 7pm Friday and continuing through Sunday. Tickets here, O'Shea's Irish Pub & Hotel (Herrity's)
Roll into one of our favorite dives this weekend for a lineup featuring DZ and Tristan Kino starting at 6pm and going to late. Free entry, 12x12
SSTS will hit the stage in one of the best dive-y live music bars in the city, alongside Lowfat, Pistols99, The Gate Opener, and a house favorite, Turbostar. More information here, Jam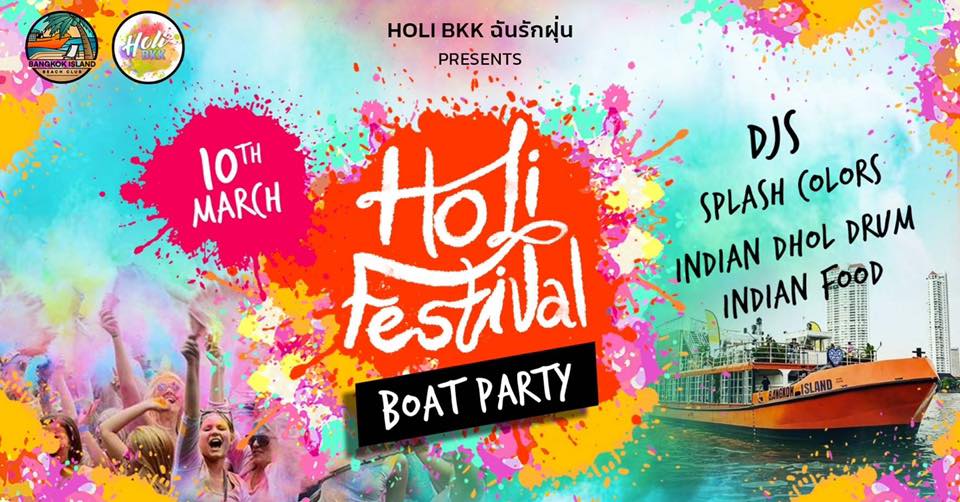 Happy Holi one and all—and if you like your Holi on the water, check out Bangkok's favorite boat party at Bangkok Island for Bollywood classics, new music, and a lot of color. Wear white, and get dirty. Tickets here, Bangkok Island
The lyrical lunatics are at it again. All you raconteurs and troubadours can take to the stage (for a fee), and try to win some plaudits for your prose and poetry. B300 (for spectators and poets), Live Lounge Bkk
Saturday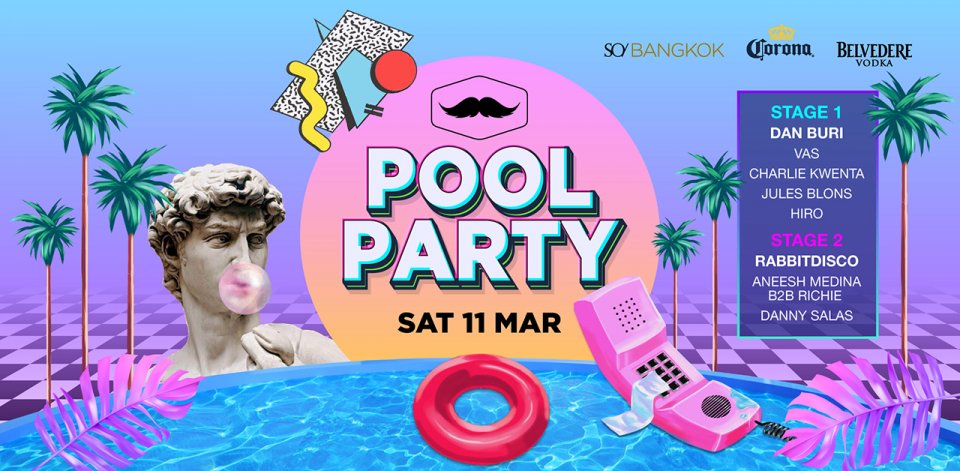 There's always a pool party going on in Bangkok, and it's harder to get hotter than So Bangkok. Dive in for two stages featuring four DJs each throughout the night. Tickets here, So Bangkok
Pulse Club Back Door in Silom will feature an opening party for the new works from an up-and-coming artist at Pulse Gallery, with works painted on recycled wood planks, starting at 5pm. Free entry, Pulse Club Back Door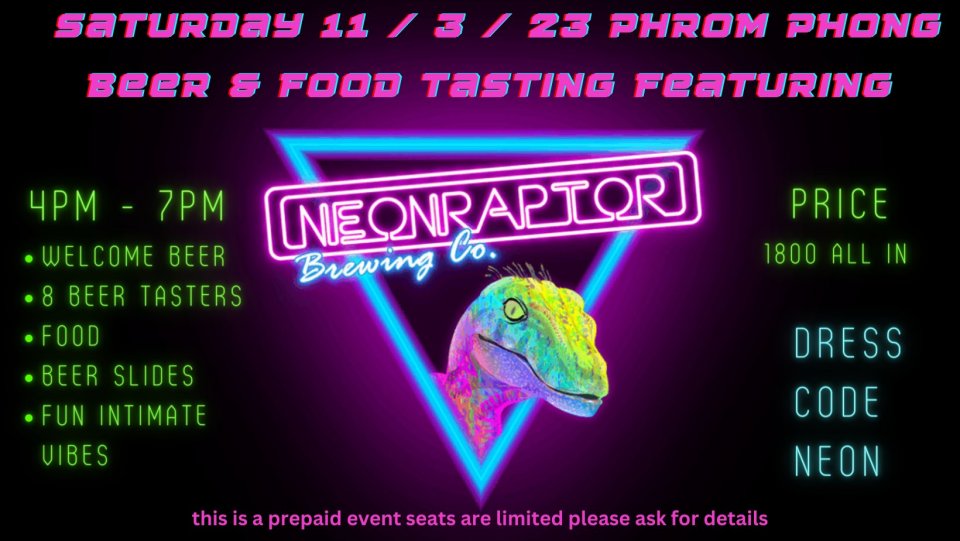 Everyone's favorite craft beer spot, Hair of the Dog, is bringing you a brand new brew straight out of the UK where you can try 8 out of 14—along with some tasty snacks. No one does beer tastings like HotD. B1,800, Hair of the Dog (Phrom Phong)
It's the end of the world. Well, it's the end of Emperor's Secret (nearly). This is the last month for this Chinese-style club and they're not going out without a bang. This week it's with Supernova, Emiliano Nencioni and Giacomo Godi. B300 until midnight / B400 after midnight, Emperor's Secret.
Sky Beach, one of the city's best rooftop bars, is turning on the disco on the 78th floor of one of Bangkok's most famous addresses—another entry in the Disco Diaries, starting at 8pm. Tickets here, Sky Beach
Sunday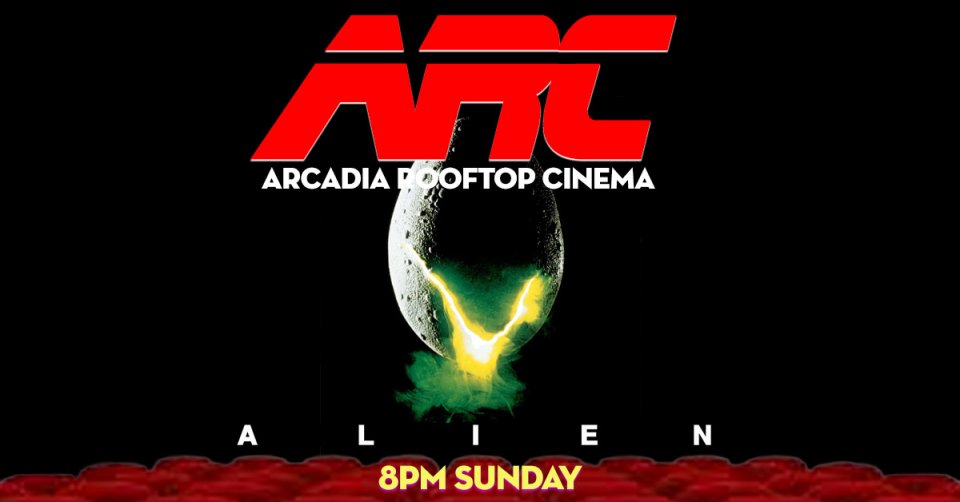 "This is Ripley, last survivor of the Nostromo, signing off." One of the all-time great sci-fi movies, "Alien" (1979), will be on the rooftop of Arcadia this Sunday—tune in for James Cameron in his pomp and Sigourney Weaver at her best. Free entry, Arcadia Barcade
Before you gear up for their big anniversary pirate party next week, pop in to see Kinky D at Iron Balls starting at 8:30pm to round out your weekend with techno, soul, and afro house. Free entry, Iron Ball Parlor and Bar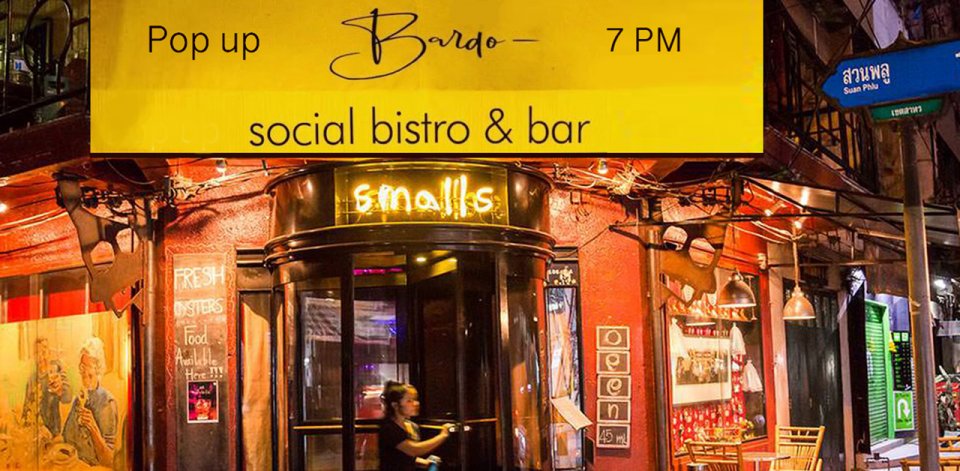 Bardo Social Bistro will have a one-time-only pop-up at their Sathorn neighbors, Smalls. TateXpression will be spinning and you can expect tuna tartare, kofta balls, chicken croquettes, and more. Tickets here, Smalls.