Thursday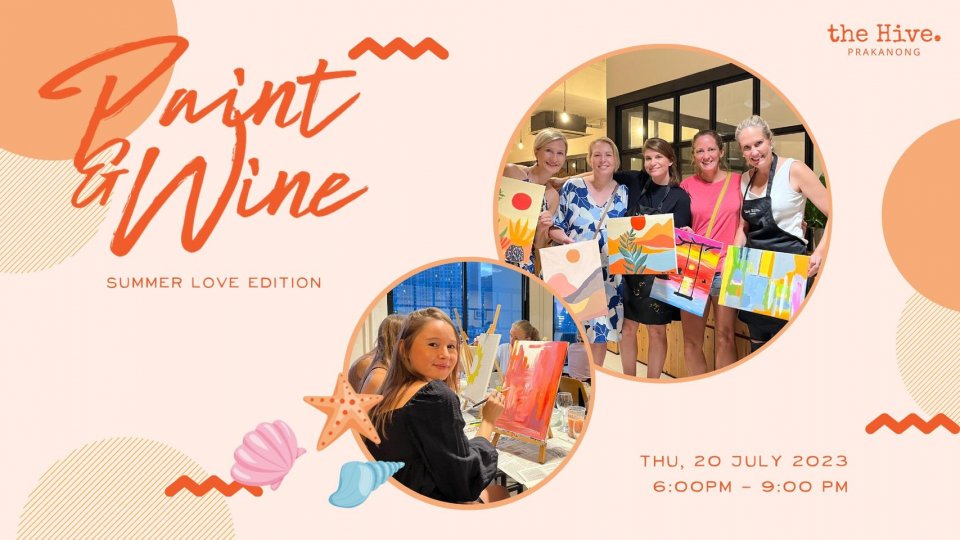 Drink wine, paint, drink more wine, paint more—hit up the Hive in Phra Khanong for a painting and drinking session from 6-9pm. Reserve here, Hive Phra Khanong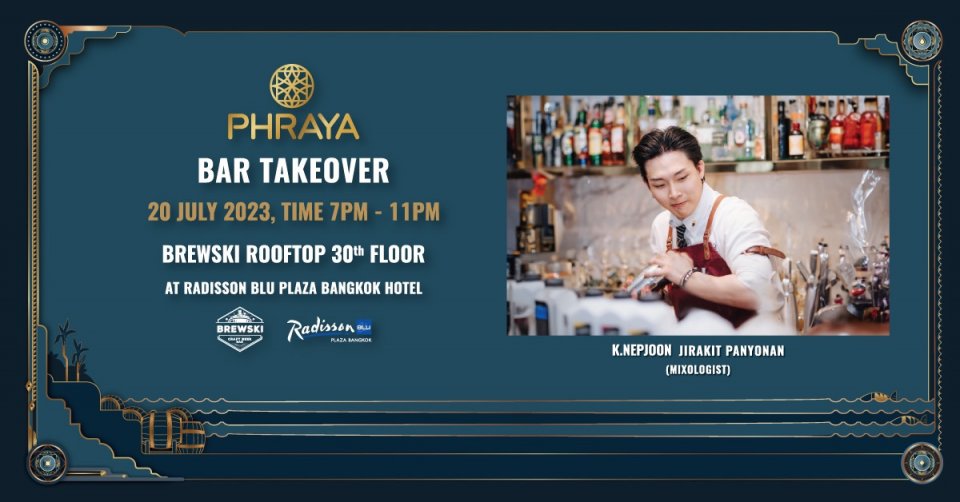 Khun Neptune from Phraya takes to the rooftop of Brewski to offer an array of new cocktails starting at 7pm. Free entry, Brewski
Barbie and Oppenheimer drop on this day, and movie goers are here for it. Watching the dark and morally complex "Oppenheimer" from Christopher Nolan and the "Barbie" romp from the Academy Award-winning Greta Gerwig on the same day. More info here.
Friday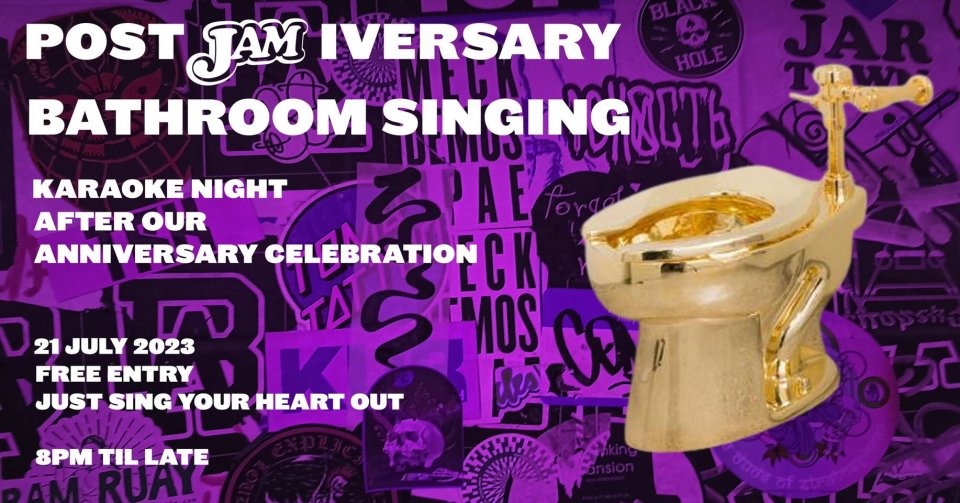 Take your place on the golden throne at Jam. Last week was the big party, but the wild times never stop at this live music dive. Check out Bangkok's favorite, coolest place to karaoke. Free entry, Jam
Sitting around blaming "the media" for all your problems because you lack basic media literacy? Well, put your money where your mouth is and try to dunk on the boffins at FCCT. Hosted by Alessandro Ursic, you'll compete for a B1000 bar tab. Free entry, FCCT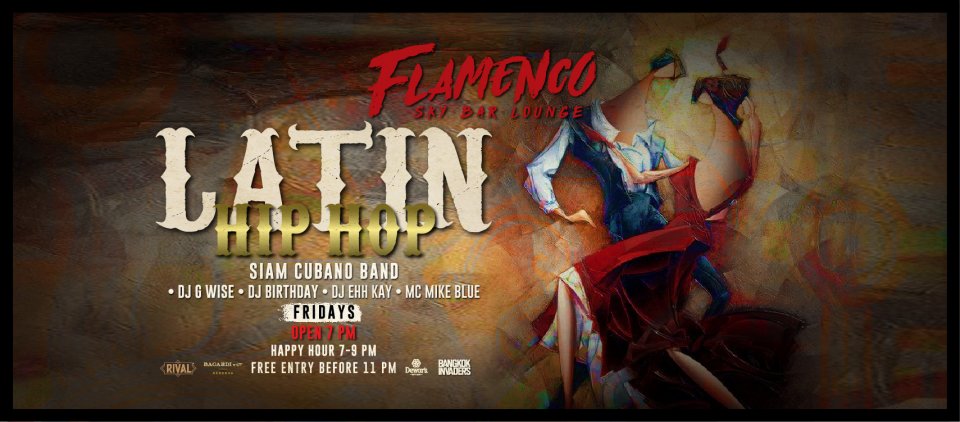 The regular Latin nights at nightlife hang Flamenco kick off at 7pm on Friday with Siam Cubano Band, DJ G Wise, DJ Birthday, DJ Ehh Kay, and MC Mike Blue. Free entry before 11pm, Flamenco
Every Friday at Oskar brings you a live drummer and DJs. Going from 10 pm to late on Soi 11, check out the food and booze that have made Oskar such a beloved spot in Bangkok's nightlife scene. Free entry, Oskar
You know about their blasphemous burlesque on Thursday, and now you can check out a different show at Sinnerman for a whole new crowd starting at 9pm. Tickets here, Sinnerman
Saturday
Bangkok Island stay docked for this Latin shindig this weekend, featuring dance, shows, and spicy food and beverages—along with DJ Mizuyo and DJ Moussa. It's free entry for the upper deck, so it's a great time to finally check out this unique venue. Tickets here, Bangkok Island
Three bands take to the stage at Din Daeng's favorite dive bar, Fatty's. Ambivalent Bodies, The Indicators, and Johnny Heartbreaker will rock this spot until late. Free entry, Fatty's Bar and Diner
No pressure, just stop by, have a drink, and look for some love with these furry babies looking for forever homes. But, should you change your mind, there's no adoption fee. Free entry, Union Space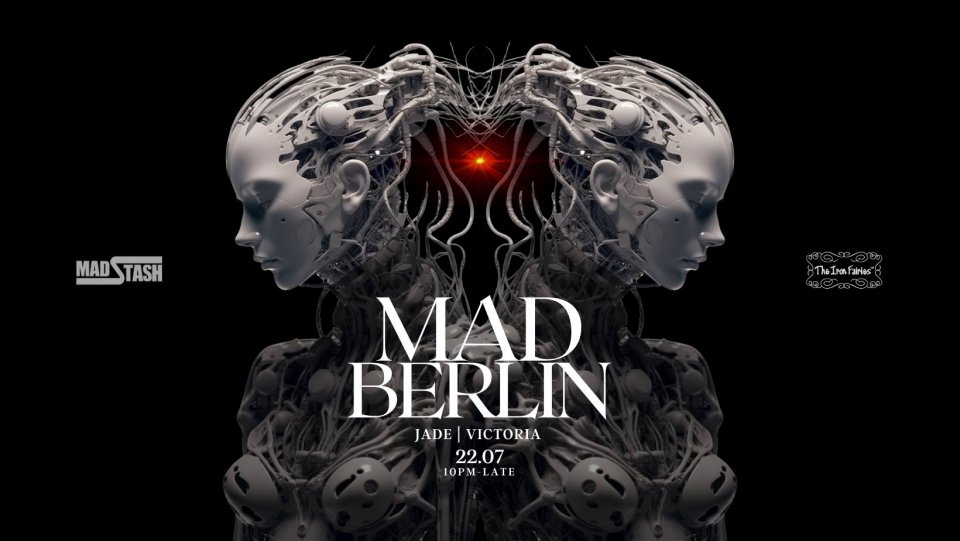 Iron Fairies is back on the scene and they're bringing the tunes. They're mixing music with fairy tale at Mad Berlin, going until late with a selection of techno DJs. Tickets here, Iron Fairies
Ice baths are taking off in On Nut, with this strange way to shake off (or start) your hangover on Saturday. Hop in for as long as you can stand it to center your mind, cool your muscles, or just test your mettle. More information here.
Ojo hit the ground running last year, opening up a venue for high-end Mexican food fine dining at one of Bangkok's most famous addresses ahead of The Standard's opening. On Jul 22, the charming Francisco "Paco" Ruano will be bringing in five guest chefs for a dynamic dinner one-time dinner. B3,400, Ojo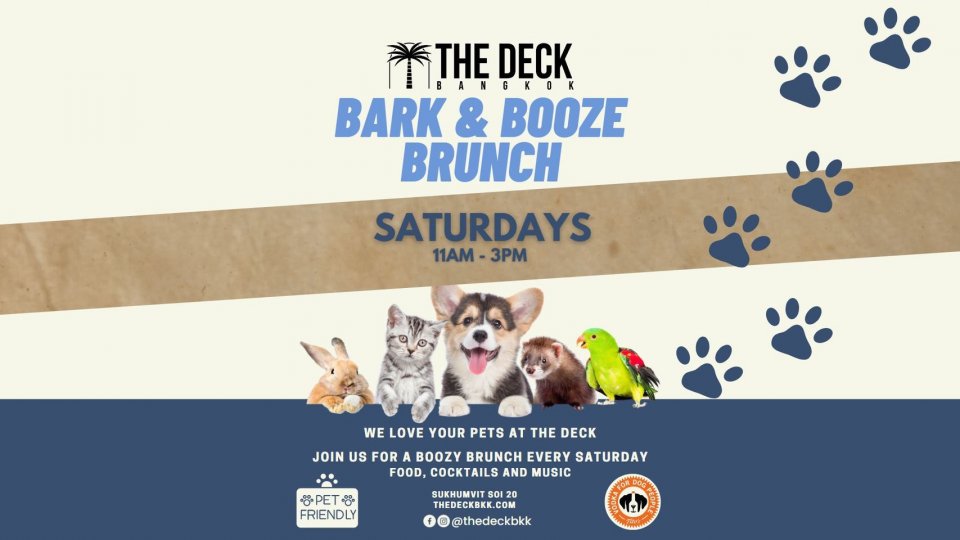 The Deck in Phrom Phong is a great venue for alfresco drinking and quizzes and now they're inviting you and your furry friends to join them for a boozy day of a la carte dishes, vodka and more. More information here, The Deck
Sunday
Escape is the place to be for anyone who doesn't want their weekend to end, and this week you can start early with the Bootleg Bluegrass Sessions, featuring the folk stylings of Rooftopia. If you're still going, check out Sunday Rewind after. Free entry, Escape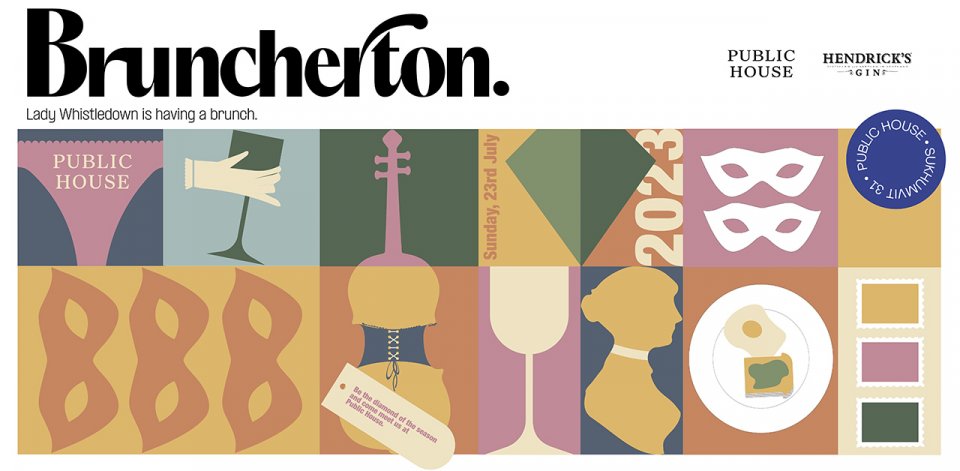 Public House is bringing a very special brunch for the Phrom Phong crowd with a quartet playing popular hits. Inspired by the popular Netflix series Bridgerton, starting Sunday July 23, Thai musicians will serenade brunchers for a mimosa-fueled brunch at Fest playing modern pop hits in orchestral style. Free entry, Public House