Thursday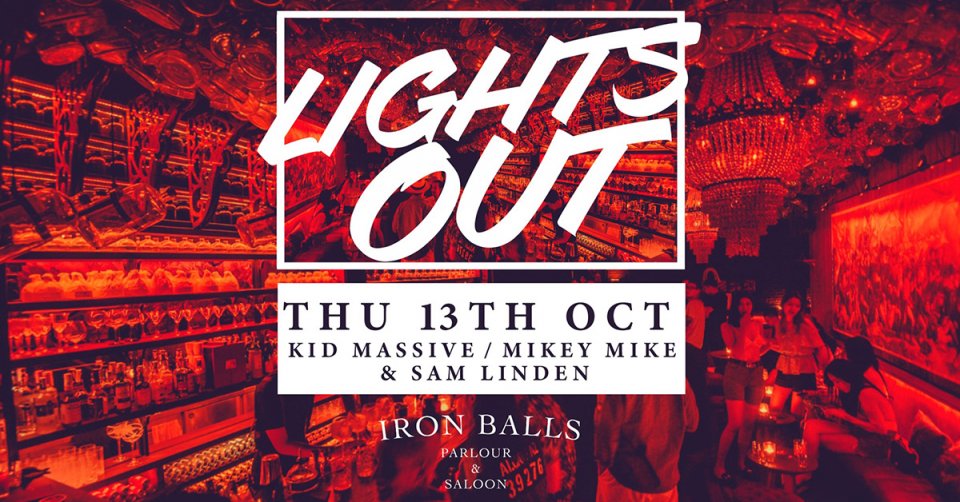 Head into Bangkok's OG gin and music hang for Kid Massive, Mikey Mike, and Sam Linden for a whole night of house music and dancing. Free entry, Iron Balls Parlour & Saloon
Audiophiles have been missing out if they haven't been to FotN yet. Try it out this Thursday for the venue's deep dive into their electronica collection. FotN says to expect Mount Kimbie, Thom Yorke, Little Dragon, Bonobo and more. Reservations here, Freaking Out The Neighborhood
Friday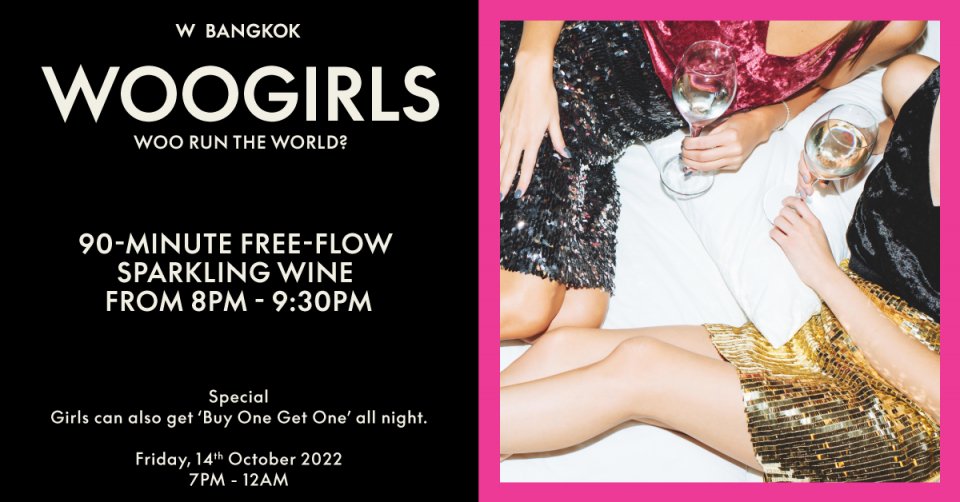 If you haven't seen season 4 episode 8 of How I Met Your Mother, you can probably figure out what a woo girl is on your own. Pop down to W Hotel Bangkok where the ladies will be going woo for 90 minutes of free-flow sparkling wine from 8pm to 9:30pm and buy-one-get-one thereafter. Free entry, W Bangkok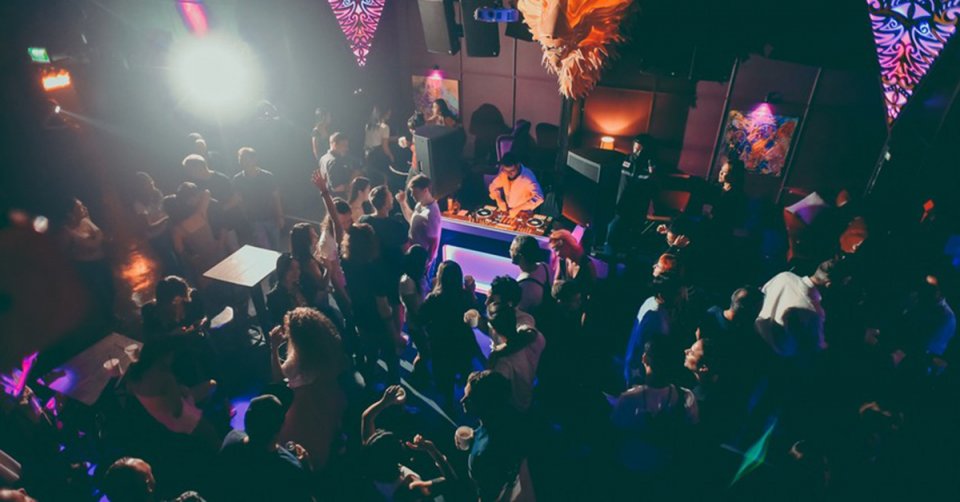 VHS Club and Infinity team up to bring in Gaius, Gaius, and more Gaius: "purveyor of deep, infectious melodic grooves and a feel-good atmosphere." B300 for one drink / B500 for two / B1,000 for seven, VHS Club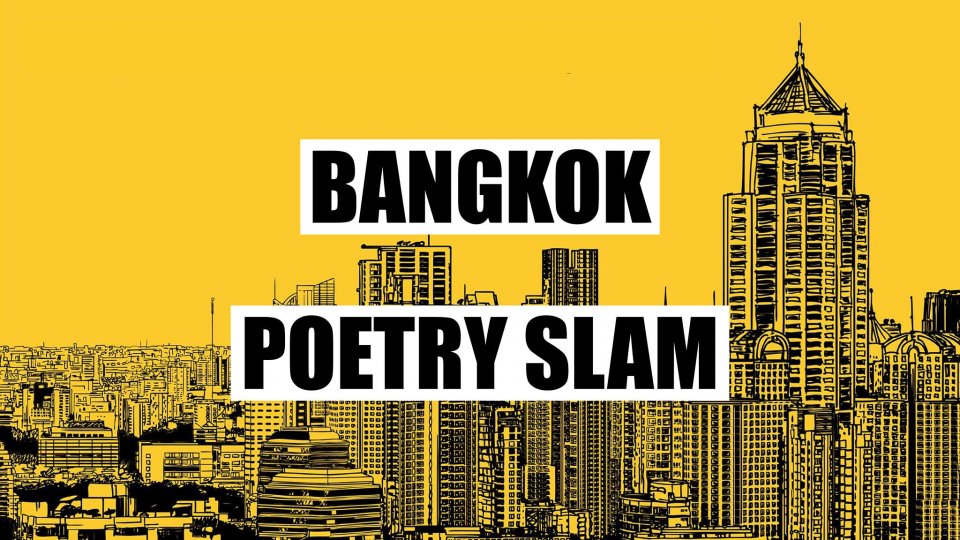 In your best finger-snapping fashion, show up here for spoken word, performances, and a few laughs. The winning troubadour gets B1,000; enter at bangkoklylu@gmail.com. B300 at the door, Live Lounge Bkk

Yup, it's that time again. The twice a month fair for organic fruits and veggies, artisanal foods, and crafts is once again at Gateway Ekkamai starting at 11am and running through Sunday. Free Entry, Gateway Ekkamai.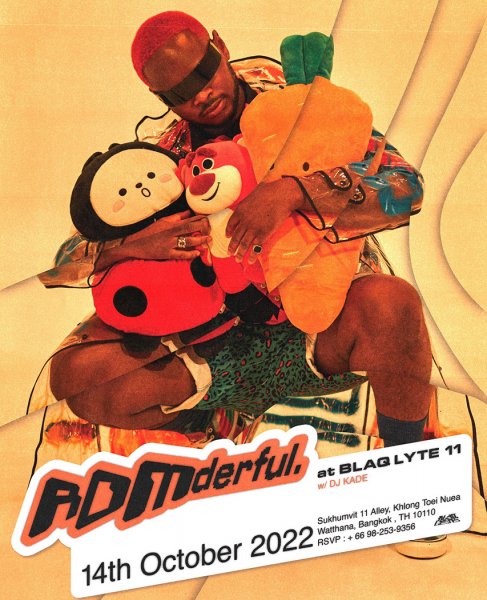 Doors open at 9pm for ROMderful who has collaborated with stars from around the globe to produce big hits. Special guest DJ Kade will be in the house. Tickets here, Blaq Lyte 11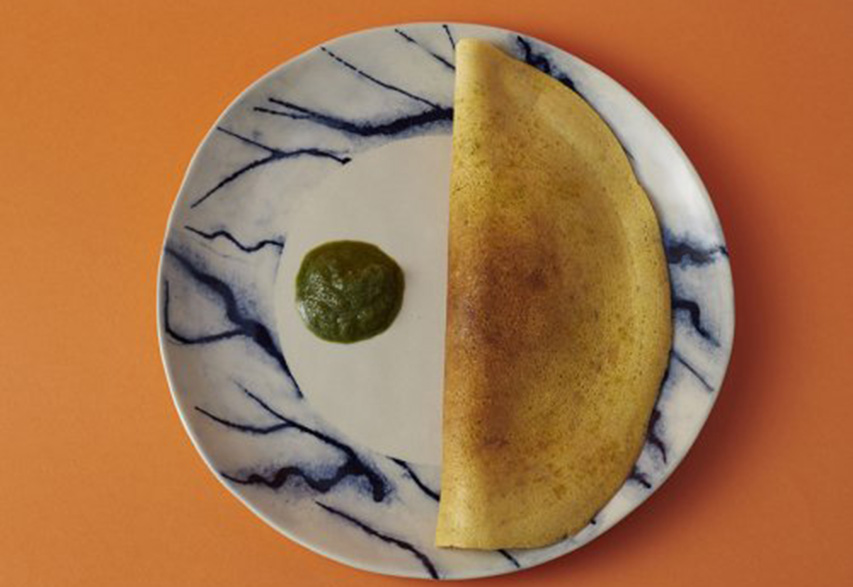 It's your last chance to have your favorite modern Indian brunch food at Here this Friday (for now). After that, Here will find a new home elsewhere in Bangkok, but you should try their special naans one last time in Thonglor. Free entry, Here
Saturday
It's almost like Jam was never gone. From In Your Face Productions, this event celebrates original folk, folk rock, and folk alternative music from Bangkok, including tunes from Mathew Fischer, Rob Saltsman, Digby Waters, and Duncan Allan. B300, Jam
So, you couldn't get tickets to the Disney Singalong brunch on Sunday. Well, never fear, because you can still stop by for the bottomless brunch on Saturday for mimosas, bloody Marys, and prosecco. B1,500, Siri House
With the fourth iteration of Tucán, guests to Sing Sing will find colorful outfits, strong drinks, and music from Vas and Tim Roemer, and Odd Thomas and Sugar K will make their Tucan debut. B300 Sing Sing Theater.
This week the place to be blotto, beautiful, and be-pooled is the Westin Grande Sukhumvit for tech house and melodic techno from Natsha, Franz, David Nicolucci, and more. B800 / B900, Westin Grande Sukhumvit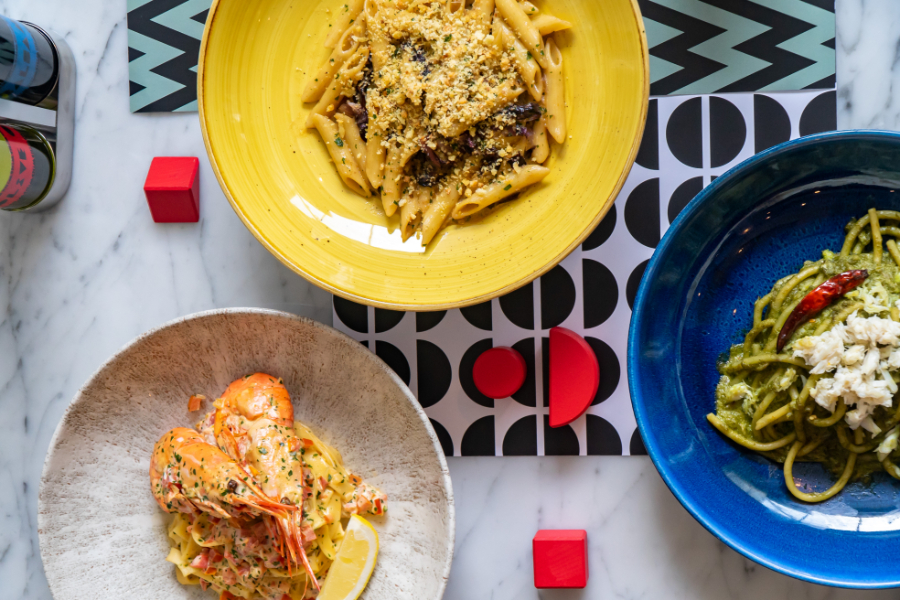 Vinyl Brunch by Chim Chim at Siam is a must try for Bangkok brunch fans. Go for the DJs, stay for the cocktails and pizza balls to start off your Saturday right. Free entry, Siam
Sunday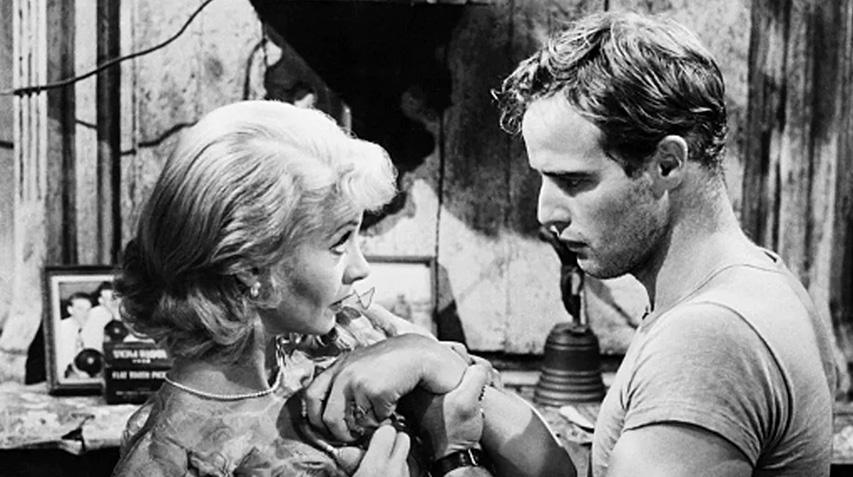 Steeeeeella! Yes, it's Brando and Leigh in their pop, directed by the inimitable Elia Kazan, at the Friese-Greene Club on Sunday for the film adaptation of the most famous play by Tennessee Williams. Blanche's accent will be stuck in your head until Monday. Booking here, Friese-Greene Club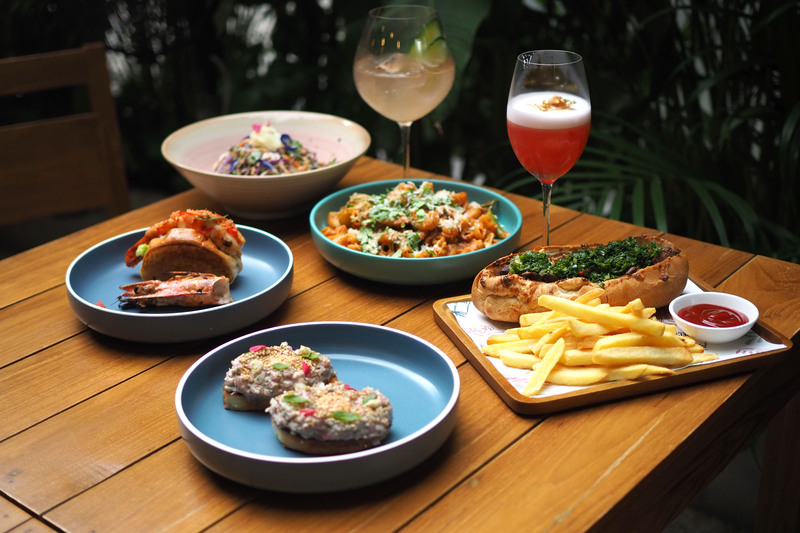 Hopefully you've had a long, crazy weekend, and you can end it at the modern American gastro pub The Deck with their Sunset Sundowners Session from 4pm until late, featuring DJ Patsan bringing Retro 90's tunes. Free entry, The Deck