Thu, Jan 25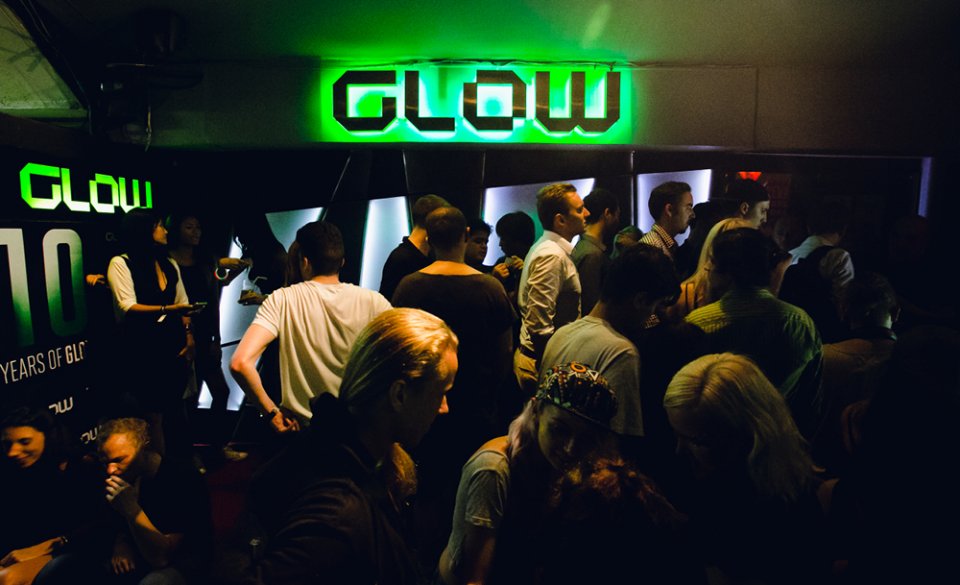 Nightlife: GLOW with Nemax
The debut Asia show of the Belgade-based DJ alongside a supporting techno set by DJ Dott.
Jan 25, 9:30pm. Glow, Sukhumvit Soi 23, 086-614-3355. B250 includes 1 drink.
Nightlife: ED pres. Younotus
The Berlin-based DJ duo crash the party with their deep house sounds. Supporting set by DJs Ikono and Richie.
Jan 25, 10pm. Club 15, Sukhumvit Soi 15, 083-094-0650. Free.
Gigs: Singer Songwriter Night at Maggie Choo's
A night of original music featuring local talents like Rock Shreller, Jennifer Lackgren, John Will Sail and Hanna.
Jan 25, 8:30pm. Maggie Choo's, 320 Silom Rd., 091-772-2144. Free.
---
Fri, Jan 26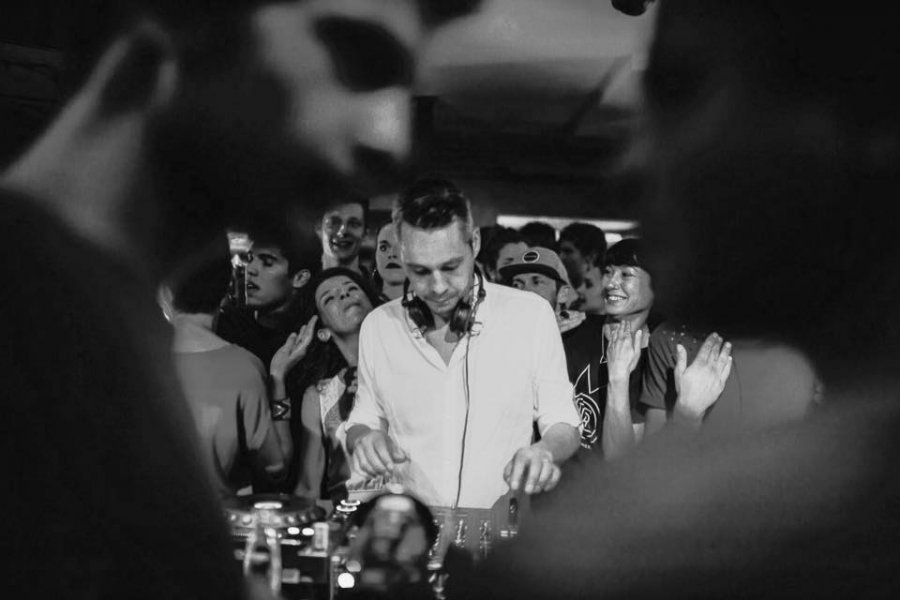 Nightlife: KIKO
The techno DJ takes over the decks for a night along with support from DJs Cortex and Jack Haze.
Jan 26, 10pm. Whiteline, Silom SOi 8, 087-061-1117. B300.
Market: Dreamers Market by YELO
A market with art, crafts and clothes from local designers.
Jan 26-28. Yelo House, 20/2 Kasemsan Soi 1, 089-777-2322.
Gigs: Johnny Osbourne: Godfather of Dancehall
The dancehall legend takes over the stage with support from Tony Rankin, U-key Hayashi and Bangkok Riddim Syndicate.
Jan 26, 10pm. The Overstay, Charan Sanitwong Soi 40, 064-723-4975. B400.
Nightlife: Singha presents: Ushti Baba - Gypsy Jungle Turbo Folkstep
The English band fills the night with their blend of jungle, drum 'n' bass and dubstep.
Jan 26, 9:30pm. Soulbar, 945 Charoenkrung Rd., 095-593-9661. B300 includes 1 drink.

Gig: Spotlight: Das Fluff
The band take over the stage with their electro-punk sound.
Jan 26, 7:30pm. Live Lounge, Trendy Building, 10/47 Sukhumvit Soi 13, 02-168-7335. B400.
Gig: Roy Jet, Matthew Fischer, Chief & Low Fat
A night of punk and heavy rock.
Jan 26, 8pm. Jam, 41 Charoen Rat Soi 1, 089-889-8059. Free.
---
Sat, Jan 27
Nightlife: BEAM 2nd Anniversary
Thonglor's coolest nightclub celebrates two years with Montreal indie-electronic producer Jacques Greene, joined by Sarayu, Yeti Out and Noxro back-to-back with Foresto.
Jan 27, 9pm. Beam, 1/F, 72 Courtyard, Sukhumvit Soi 55 (Thonglor). B500 with free bar until 11pm.
Nightlife: Pleasurekraft at Glow!
The Stockholm/New York City-based DJ showcases his techno set. Tickets BTK.
Jan 27, 10pm. Glow, Sukhumvit Soi 23, 086-614-3355.
Nightlife: Loud
The international DJs Charlie Kwenta, Hexer and Abelkane team up to throw an electronic dance party.
Jan 27, 8pm. Whiteline Silom Soi 8, 087-061-1117. Free.
Nightlife: Mikkeller Bangkok 4th Birthday
Celebrate the bar's birthday with free beers and snacks.
Jan 27, 5pm. Mikkeller Bangkok, 26 Ekamai Soi 10, 02-381-9891. Free.
The local talent and other two international lineup from Germany and Hong Kong fill the night with electro rock to experimental post trip-hop.
Jan 27, 8pm. Jam, 41 Charoen Rat Soi 1, 089-889-8059. B240
The night of underground hip-hop from these local talent with the emotional and despair lyrics.
Jan 27, 9pm. Maison Close, 397/399 Charoenkrung Soi 45, 02-077-9941. B200
Gig: Rock This Way BKK: Vol. 3
A night of the oldies-but-goodies rock music with lineup John Will Sail, Harmonic Distortion, The Rocket Whale, The Rugby Band and a DJ set from Rory Breaker-Morant.
Jan 27, 9pm. Check Inn 99, 1/1 Sukhumvit Soi 33, 081-735-7617. B300 includes 1 drink.
Concerts: Nitt Press Production Pres. 9,999,999 Tears
A night of indie vibes from influential indie artists Srisawaard, Vimutti, Yena And Triggs & the Longest Day.
Jan 27, 8pm. De Commune, 1/F, Liberty Plaza, Sukhumvit Soi 55 (Thonglor), 061-717-4365. B200.
Concert: POW! FEST #3
A concert featuring alternative rock from Soundlanding, Folk9, Seal Pillow, Wave and So along with international talents Mitsume (Japan), Bedchamber (Indonesia) and I Saw You Yesterday (Japan). Advance booking B800 and B1,000 at the door. Grab tickets at ticketmelon.com.
Jan 27, 5pm. Rockademy, 120/8 Sukhumvit Soi 26, 02-261-3833. B800-1,000.
Market: Not So Wasted!
For Bangkok Design Week 2018, Thonglor hang-out spot The Commons hosts an an evening of food, booze and workshops promoting zero-waste.
Jan 27. The Commons, Thonglor Soi 17, 089-152-2677.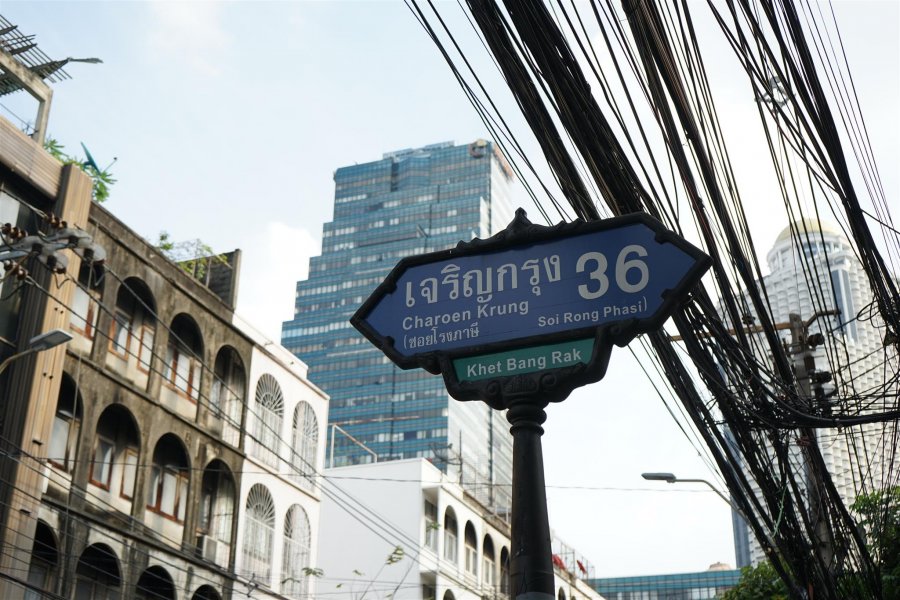 Fair: Bangkok Design Week
The Chiang Mai-born celebration of all things design-related comes to Bangkok, hosted by TCDC, on Jan 27-Feb 4. Coming under the theme of "The New-ist Vibes," the event takes place a number of MRT- and BTS-accessible districts: Charoenkrung, Khlong San, 22 Karakadakhom Circle and Rama 1 and Sukhumvit roads. Among the highlights are creative markets, tour and business strategy showcases. Shop handmade art and crafts from local designers like Labrador, Lamunlamai, Jai Craft Design, Papacraft and Takorn Textile Studio at the central post office in Charoenkrung or explore the neighborhood's long history and recent creative transformation alongside minds from Local Alike, Trawell, Treasure, The Cloud, Nakrob Moonmanus and Thanes Wongyannava. For further information, visit fb.com/BangkokDesignWeek.
Film: Murakami Cinema: Un/Like/ M/ur/aka/mi
Readery together with publishing house Gamme Magie Editions and independent film organization Filmvirus Wildtype host an afternoon of Murakami-inspired shorts on Jan 27. Selected films include Pisut Penkal's Burner (2015), Beam Wong's Flummoxed Cocoon (2017) and Natchanon Vana's Le Roman de Mitchelle et Francisco (2013). The screening will be followed by a discussion on Murakami's works and influences led by freelance film critic Wiwat Lertwiwatwongsa.
Jan 27, 2pm. The Reading Room, 2 Silom Soi 19, 02-635-3674. Free.
---
Jan 28
Nightlife: SICKO by De Commune
A DJ showcase night featuring experimental sets from Snuff and H1F4.
Jan 28, 10pm. De Commune, 1/F, Liberty Plaza, Sukhumvit Soi 55 (Thonglor), 061-717-4365. B100.
The old-school game night returns with Duck Hunt, Hogan's Alley, Crossbow, Mad Dog McCree, House of the Dead 4, The House of the Dead: Overkill, Tom Clancy's Ghost Recon and LA Gunblade.
Jan 28, 7pm. Jam, 41 Charoen Rat Soi 1, 089-889-8059. Free.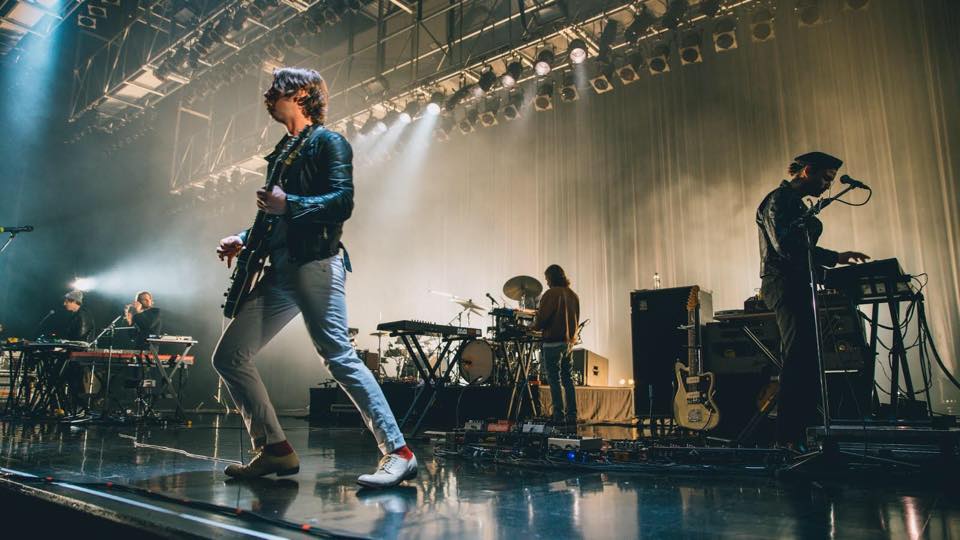 Concert: Foster the People Live in Bangkok
Concert organizers Very Radio bring the LA indie-pop band Foster the People to perform global hits like "Pumped Up Kicks" and "Houdini." Grab tickets at B2,600 on TicketMelon.
Jan 28, 8pm. Moonstar Studio 8, 701 Ladprao Soi 80. B2,600.
Fair: Chinanatown Fair 2018
Soi Nana's nightlife community celebrates TCDC's Bangkok Design Week 2018 with gallery-hopping, booze and food.
Jan 28. Soi Nana, Yaowarat Rd.