PROPER SHOPS
O-Corner – BK Pick
If there is really such a thing as the coveted nerd-vana, this is probably it. Stacked from floor to ceiling with retro videogames and vintage toys, this little, tucked-away shop in MBK is co-owned by a Japanese man, meaning all the products in the shop are shipped straight from the source. They also have a pretty impressive stock of videogame merchandise the likes of which is usually only found in the US or UK, such as limited edition action figures, T-shirts and posters.
6/F MBK, Phaya Thai Rd., 02-611-4880. www.fb.com/OCorner
Love Game Shop
Interesting fact: By chance, the owner of this store came upon an abandoned factory filled with unopened retro consoles, so it's no wonder this place has some of the best-condition gear in town. He even has rare relics from Nintendo's short-lived days as a toy manufacturer, before they focused exclusively on videogames, like the physical version of the hit Super Nintendo game Duck Hunt (Btk). Serious collectors should really check this one out.
5/F, Mega Plaza, Mahachai Rd., 084-434-5115. kokoshop.tarad.com
---
ONLINE SHOPS
Game Club Retro
The focus here is games and consoles, and the catalogue of products is pretty impressive. As well as secondhand Famicoms (Japanese Super Nintendos starting from B6,900) and classic Gameboys (starting from B2,000), there are plenty of Nintendo's hard-to-find early handheld consoles, the Game & Watch (starting Btk). They also sell vintage Japanese toys and limited-edition G-Shock watches, all of which are decorated with a geeky theme like Ironman or Gundam. Their website is a mess, though, so finding specific items can take some fiddling around.
083-138-2992, gameclubretro@hotmail.com, www.gameclubretro.com
Classic-Gameshop
Not quite as retro-focused as the others, this shop is still worth a look as they accept pre-orders of many limited edition items released only in Japan (though shipping can take up to a month), plus the website is much cleaner than the competition and very easy to navigate. Really, though, the focus here is on new games, and they produce their own Youtube video series telling you about new releases.
080-264-6445, www.classic-gameshop.com
J-Retro Games Shop
The selection of products can be scarce, but this is one place especially for serious collectors—they even offer complimentary acrylic display cases for all purchases to show off your retro gaming treasures. Like Classic-Gameshop, they too have a pre-order service called 2UP Japan. As long as it's being sold on a Japanese website somewhere, 2UP can get it for you.
081-914-4313, www.facebook.com/JRetroGamesShop
1983 Crazy Game Shop
As well as secondhand retro consoles (starting B5,000 for Famicom/B1,000 for Sega Megadrive), this shop has some unused ones (starting from B2,000), so should be on the radar of anyone who like their collectibles in mint condition. There's also a good stock of legitimate PS1 games, which are extremely hard to come by in a country where pirated copies are the norm.
Baan Klang Mueng Village, Srinakarin Rd., 089-692-3174, www.fb.com/1983CrazyGameShop
---
Modern Ways to Play Retro Videogames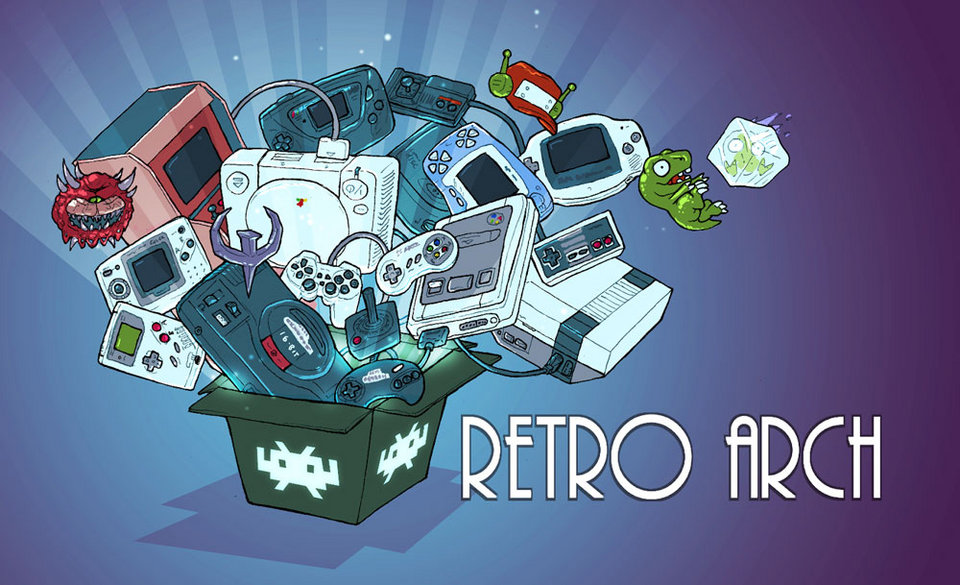 RetroArch (Free)
RetroArch is Android tablet user's answer to everything retro gaming. This all-in-one emulator app supports pretty much every retro console from the SNES to the PS1 via either touch-interface controls or various USB and Bluetooth controllers. The app works with iOS as well, though only on jailbroken devices.
Available for: Android and iOS (jailbreak only),
OpenEmu (Free)
If you'd rather play Contra on a large screen, try OpenEmu for Mac. With an interface very much like iTunes, the emulator allows you to archive and browse through your collection of retro games with ease, but doesn't support every console.
Available for: Mac OS
Game-oldies.com (Free)
Why own a console when you can play games straight from your browser? That's exactly what Game Oldies does. This awesome website lets you instantly play a huge number of games for free straight from their website and even lets you save your progress. It's impressively flexible, considering it's only a web app.
Available for: All internet browsers (Google Chrome recommended)