If you like that whole cyberpunk, LED-laden look on downtown shophouses, True5G, a leader in communication and the most creative technologist in Thailand, just added a bit of dystopian flair to Siam Square Soi 2, in the form of a massive 16-meter curved True5G Illumi-Tech LED billboard on top of its True Branding shop.
The video billboard features a caricature of the Hindu god Hanuman—a devotee of Rama, who represents self-control, faith and duty. It made a striking debut at the Dubai Expo one of the world's largest cross-industry expositions—and also went viral in many countries like China and Taiwan. Dubbed "Hanuman Meta: The Eternal Power", this captivating piece of modern art is right now displaying in Bangkok on a 2520x1560 screen. This screen wraps around the True shop and is meant to beam all kinds of video content and images down to the street below. This cool new landmark in the heart of the city is meant to educate passersby on the origins and importance of mythology.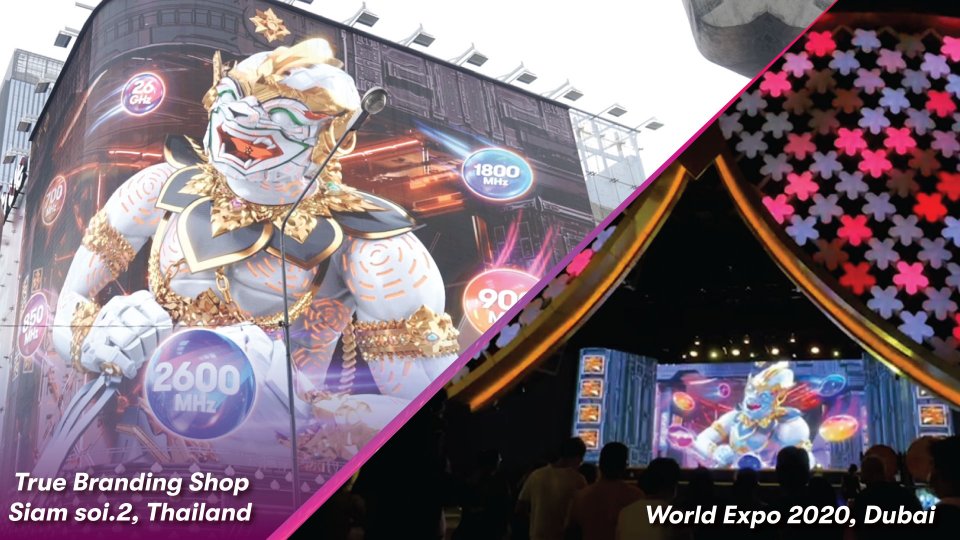 This visual spectacle is in line with True5G's desire to "inspire and pass happiness and infinite energy to Thai people", in accordance with True5G's "True5G To The World, Thailand Stands With You" mantra and True5G's commitment as a compassionate innovator, which will stand by the Thai people at every moment of their lives, through advanced and innovative technology.
"In recent years, millions across Thailand have had difficulty adjusting to the new normal. Since Hanuman is well known for its unlimited power, superb agility and resilience, True 5G hopes that this striking icon will help inspire people who are trying to cope with negative situations," said Oliver Kittipong Veerataecha, Chief Brand & Communication Officer of True Corporation Public Company Limited.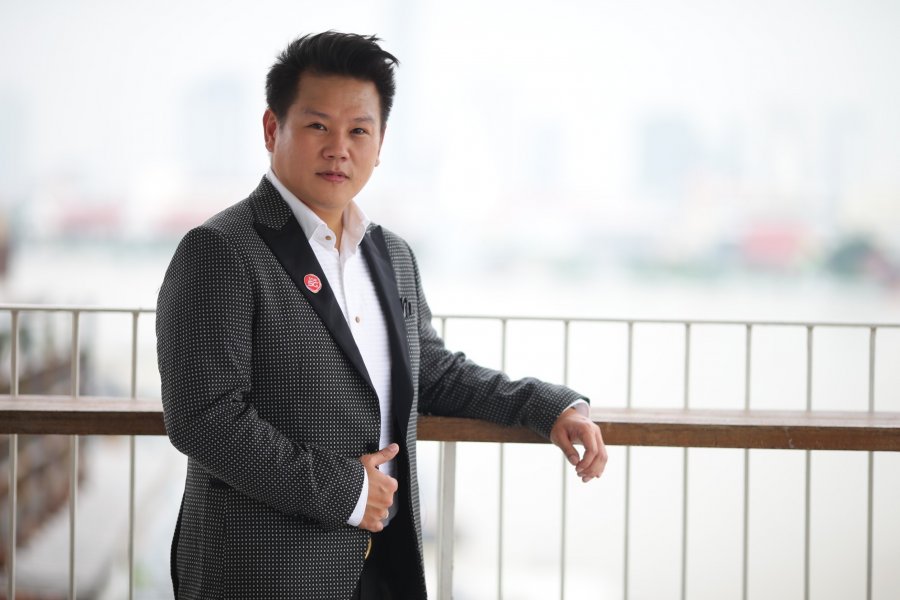 Hanuman Meta: The Eternal Power will be on display over Christmas and New Year's—and will be adapted in style to reflect the different upcoming festivities. It won't just be a digital show, either. Throughout the month of December, there will be events happening below this billboard, such as gift box giveaways. With these exciting content and activities that are part of the brand's "2022 Season Greeting, True To Tech, The Future Is True" campaign, True5G hopes that the year 2022 will be filled with delight and good vibes for everyone.
Watch the teaser of Hanuman Meta: The Eternal Power here
Sponsored by: