From record stores and independent fashion houses to bike and outdoor brands, you'll always find something unexpected in Ari. Here are some of the best spots to shop.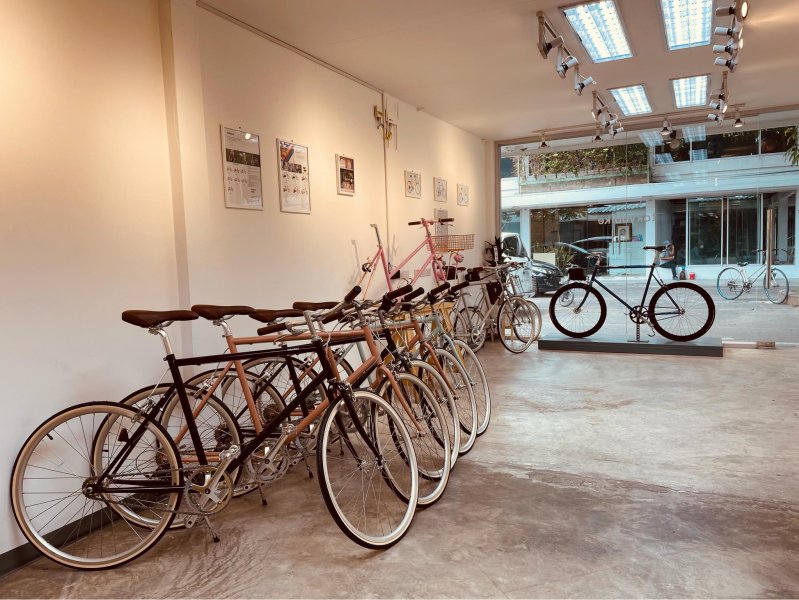 Image courtesy of Tokyobike
This independent bike shop is an authorized dealer of the Yanaka-born Tokyobike brand. It's all about minimal, retro-inspired bicycles for all ages here—fixies, balance bikes, sport bikes, and cruisers—along with stylish cycling accessories. Splash out with a classic sports model (B23,800-B26,300) or gift your kids a Little Tokyobike (B12,900). You can also find spare parts or get your bike repaired here.
33 Space, Prapidat Soi 17, 094-851-8582. Open daily 11am-7pm.
Image courtesy of Voidshop
While this local brand is adored for its unique collection of sunglasses, Voidshop also sells an eclectic collection of clothing, shoes, bags, and other accessories. Think shades from SUN (B590), surf skate knee pads (B690), combat boots (B2,590), and high-quality leather wallets (B690) in every color imaginable. It's an ideal place to give your wardrobe a makeover as they offer wholesale prices.
4/5 Phaholyothin Soi 11, 089-789-3977. Open Mon-Fri 10:30am-6:30pm.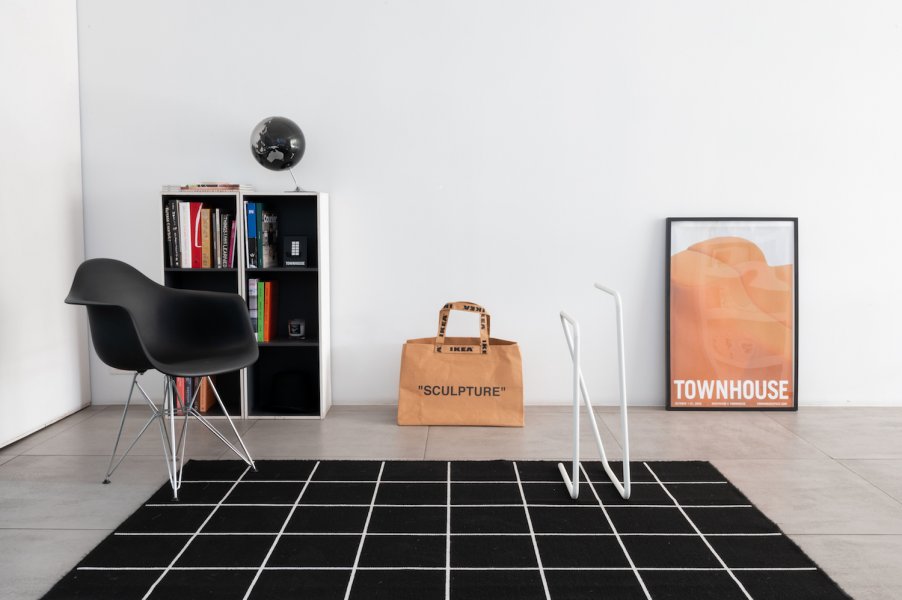 Image courtesy of Townhouse Space
This multi-purpose, four-story creative space was designed by Bangkok- and London-based branding agency Rom Design. It offers not only a platform for retailers to engage in creative collaborations and workshops, but also a space for exhibitions and even chef's tables. They also house newly debuted and emerging design and lifestyle brands like The Booksmith, Grey Ray, Qlean, and more.
50/8 Ari Soi 4, 02-279-9080. Open daily 10am-4pm.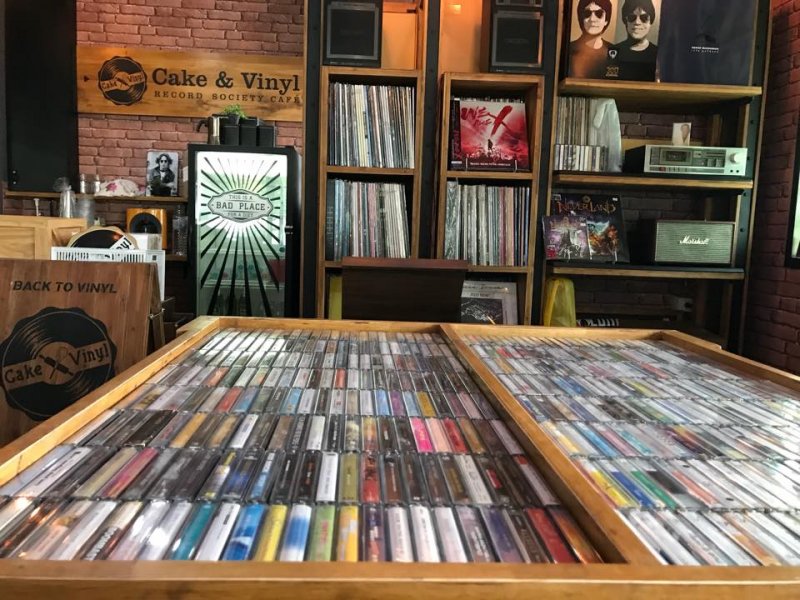 Image courtesy of Cake & Vinyl
This small space offers more than your usual record store. The cafe side of things offers freshly brewed coffee and delectable cakes while spinning vinyl from its sizable collection. Expect to find limited-edition records from local and international artists that come in a range of prices. The shop also sells cassettes and cassette players, if you want to relive the 80s and 90s.
3 Pradipat Soi 19. Open Tue-Sun 10am-6pm.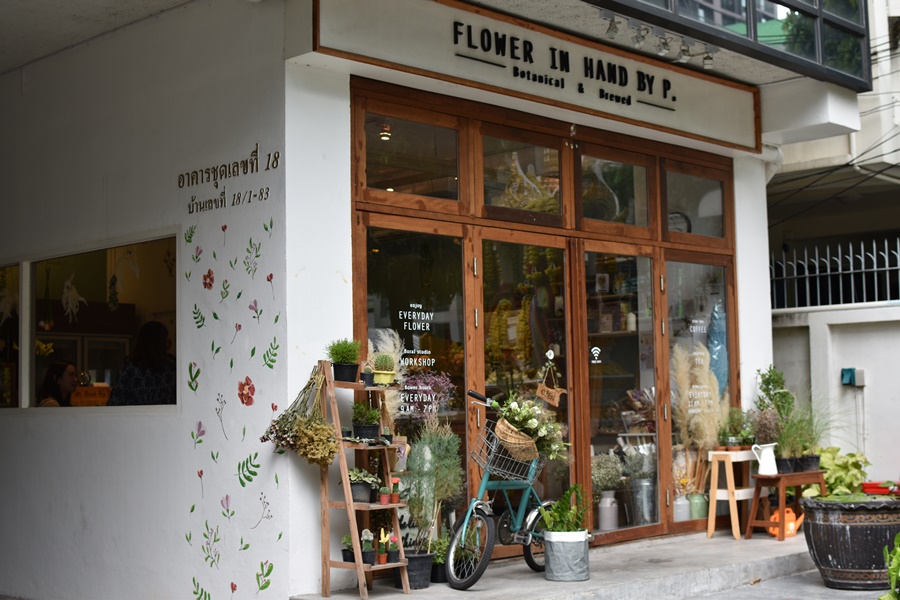 Image courtesy of Flower in Hand by P.
Another independent florist in the neighborhood, Flower in Hand by P. offers bouquets and baskets for a wide range of budgets, as well as handicrafts and accessories and a workshop space for those who want to get their hands dirty. Don't skip the unique desserts, either, like edible flower cookies. As it's located across the street from the Phayathai district office, where you can get your marriage certificate rubber stamped, you can also easily jazz up your legal wedding with floral arrangements from this shop.
18/2 Ari Soi 2, 062-758-2233. Open Mon-Sat 9am-7pm.
Image courtesy of Fumiikii Tokyo
Love Tokyo's secondhand shopping? This small shop brings a slice of Japanese shopping culture to Ari. Items here, from well-maintained Converse shoes to secondhand denim from the likes of Japan's todayful, are definitely worth the slightly higher price tag. The shop houses European, American, and Thai designer wear and vintage home decor, and it even offers nail services, too.
Ari Soi 2, 1/10 Phaholyothin 7. Open Tue-Sun 3-8pm.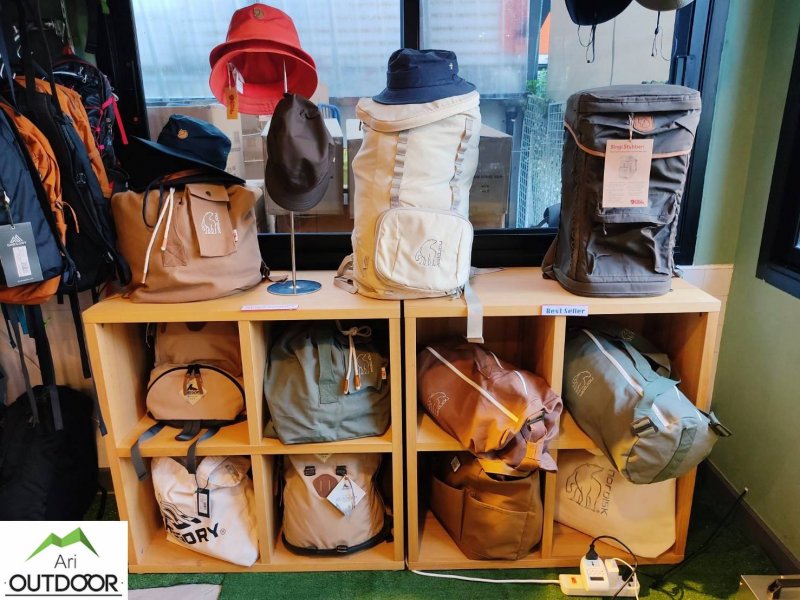 Image courtesy of Ari Outdoor
Adventurous souls will love the wide selection of camping gear and equipment at this outdoor store. Want to camp? You can find specialty bags for hiking and tents as well as backpacking-friendly food. Think very Nordic bags like the Fjallraven Singi Stubben (B9,550) or Nordisk Karlstad 27 (B3,200), camping gear like the Slacker Hammock Warmer (B2,350), and an all-denim tent dome (B19,500), plus tons of accessories.
Phaholyothin Soi 6, 02-116-8719. Open Mon-Sat 10am-8pm, Sun 10am-5pm.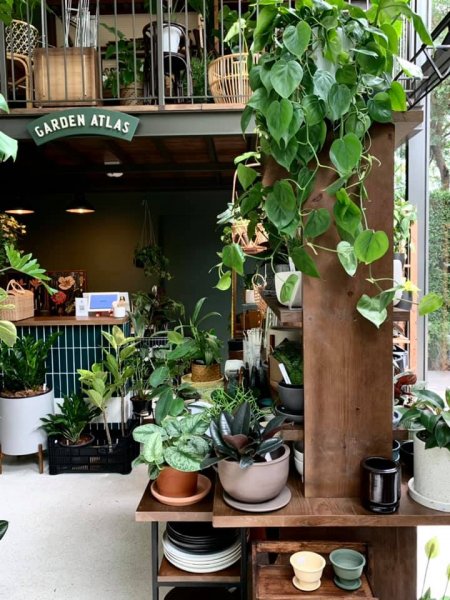 Image courtesy of Garden Atlas
Garden Atlas has opened a branch in Ari, welcoming green connoisseurs looking to bring a dose of nature into their home. This petite store offers a range of plants and pottery for your abode. Opt for a tiny cactus, succulent, or an adorable alocasia reginula (aka Black Velvet; B680) along with the required gardening tools. Treat yourself to a new baby or simply find a great addition to your existing plant.
Centric Ari Station, 27/521, Soi Ari 1. 097-246-7547. Open Tues-Fri 11am- 5pm, Sat-Sun 10am-5pm.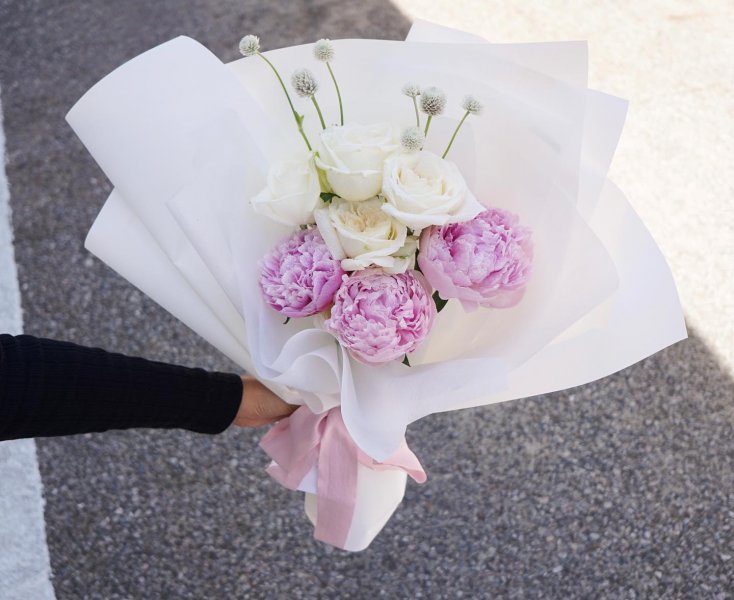 Image courtesy of Happ & Fleur
This wonderful floral studio sells bouquets for any occasion, using top-quality flowers and with an eye for aesthetics. Bouquets are available in a range of sizes and cost from B1,000 for a "mini" up to B6,000 for a blowout, special-occasion "grande" size. Order via Line or Facebook, but make sure you do it several days in advance before big, flower-focused holidays like Valentine's Day.
6/1 Phaholyothin Soi 8, fb.com/happand fleur, Line @happand eur. Open daily 9am-6pm.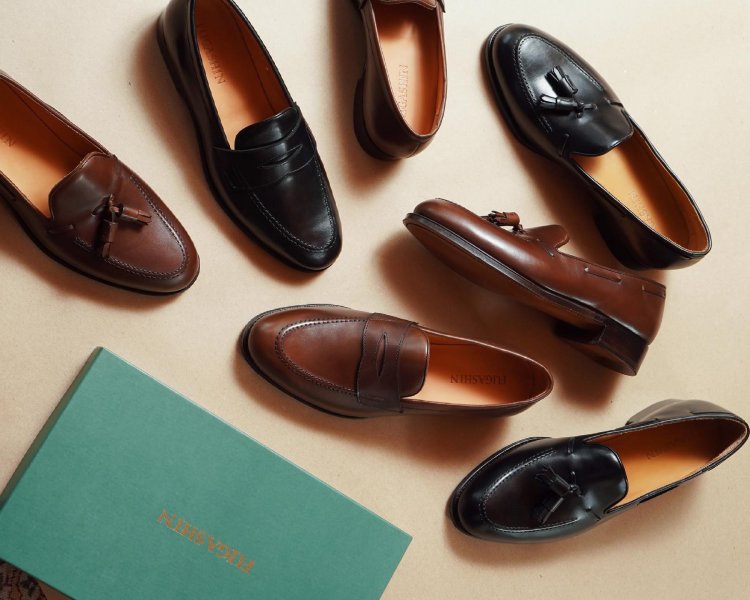 Image courtesy of The Decorum
If you're a devotee of bespoke suits and classic menswear, this store is your go-to. Apart from distributing high-end Italian and Japanese labels—including shirt label Kamakura, Igarashi Trousers, luxury shoemaker Fugashin, and Kenji Kaga and Shibumi Firenze, known for their handmade ties and accessories—The Decorum is also a hub for sartorial events and pop-ups. Think trunk shows from world-class Japanese brands born in Italy, like Sartoria Salabianca and Sarto Domenica.
Ari Samphan Soi 5, 086-533-5255. Open daily noon-8pm.
Image courtesy of Peace Oriental Teahouse
The seventh branch of the expanding tea empire opened on Ari Soi 1 in 2020. It's a small shop, but it has everything you've come to expect from Peace: a range of single-estate, single-origin tea (genmaicha, jasmine, matcha, white tea, oolong, red, and more), iced teas to go (from B125) or drink at the Japanese-style bar, and all the teaware you need to attempt to replicate the experience at home.
5, 3 Ari Soi 1, 062-389-3578. Open daily 8:30am-10pm.