Ari has a reputation for youthful creativity, but it doesn't always live up to its billing.
Rom Sangkavatana
, managing director of Bangkok- and London-based branding agency Rom Design, hopes to change that with his new project,
Townhouse Space
.
Nestled in an alley on Ari Soi 4, near Gump's community mall and the
Josh Hotel
, Townhouse Space has transformed a 30-year-old building into a multi-functional creative space, immersing visitors in art and ideas across four floors comprising retail, workshop, and exhibition zones. It opened last year with a series of
intimate events and exhibitions
, but Rom says his ambition goes beyond pop-ups and parties.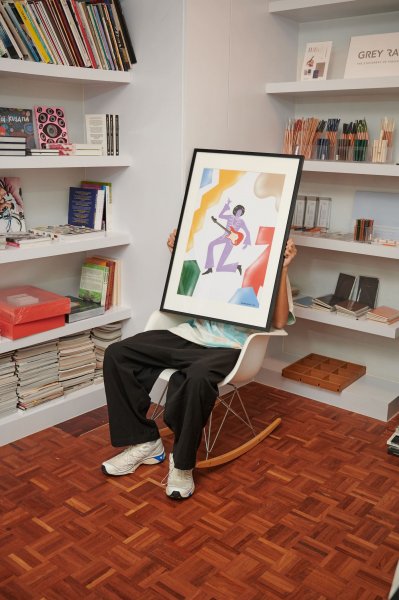 "The space is a blank canvas for emerging creatives to share ideas and inspiration," he declares.
Considering the project and the lingo he employs, it's little surprise that Rom comes from a creative agency and branding background.
While the terms thrown around in that world are often vaguely defined—activation, conversation, even the word "creative"—they revolve around the premise that art and creative practices can be used to build better communities. Rom points to the culture that has emerged in cities like New York, London, and Berlin, suggesting they can be guideposts for Bangkok as the mechanisms of power in the city gradually shift to millennial control.
He believes Ari might be the ideal launching pad for that to happen, too.
"Ari is like South Kensington in London or Daikanyama in Tokyo," he says. "Growing up here, I've only seen the potential of developing and creating something new in Bangkok in Ari."
Through offline and virtual experiences that spark dialogue about current affairs, creative practices, and urban needs, Rom hopes his space can help transform the community. "It's hard to develop conversations here because Thai people are generally shy, so Townhouse Space can be that meeting point where they start," he says.
Still in its infancy, the space has so far tended to attract the likes of artists, writers, painters, and filmmakers, according to Rom—like-minded people seeking quality living through art exhibitions, chef's tables, workshops, immersive retail experiences, and more.
"We've done flower arrangement and coffee workshops, stone-healing sessions led by a jewelry designer, and we also have reiki healers," he notes.
Local brands like Folk Coffee and Tonic, Sonos, Grey Ray, and ATT19 currently feature throughout the building, whether through products for sale or exhibitions. There are also plans to start a social club and open a new space in the building centered on music. Called Soundhouse, that project will involve collaborating with producers to curate their vinyl collection and bringing in DJs and artists.
While Townhouse Space aims to promote local creators, they also house international brands, just like "you'd expect in [a space like this in] New York or Berlin." Later during the year, Townhouse will launch its own fashion brand and product line.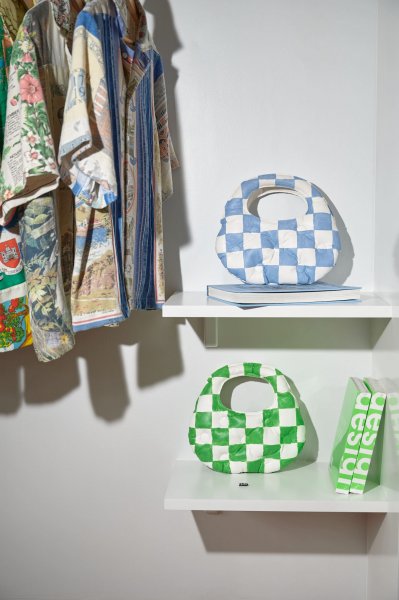 "The fashion house is an outlet to communicate with our fans to hopefully…embrace the concept of neighborhood living. We will surprise you," Rom says.
Above all, it's an extension of his belief that creativity can influence our lives in many forms. It speaks to the greater purpose he hopes Townhouse Space can serve.
"We work with creative entrepreneurs who are looking to challenge themselves and our society every day," says Rom. "Art is not just for exhibiting; it's something you live with."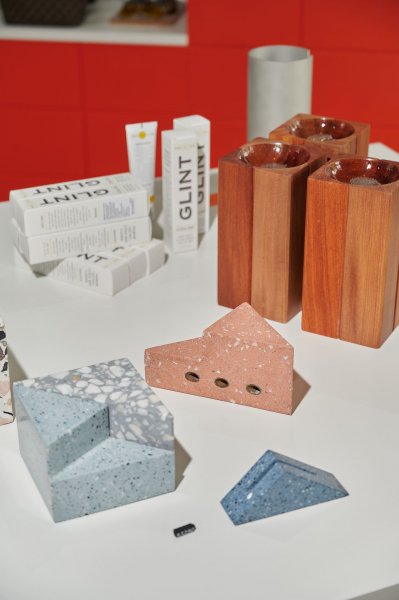 All images courtesy of Townhouse Space