Kwankhao Sumalee
Facebook Name: The Pretty Potion by Kwankhao
Product: "For everyday use, Nars Radiant Creamy Concealer is a definite must-have. The lightweight texture makes it great for use under the eyes without creasing, but it's pigmented enough to cover up very dark circles and acne scars. It can also be used to tidy up details under the eyebrows, around the nose and lips."
How to use it: "For a very natural look, use this concealer over a primer or sun block. For a heavier look, use the concealer after applying foundation. My brush choice would be a fluffy brush, as it blends better under the eyes, but for pimples and detailed work always use a flat brush."
Where to get it: B1,200 at Nars at M/F Siam Paragon Rama 1 Rd., 02-610-7736. BTS Siam.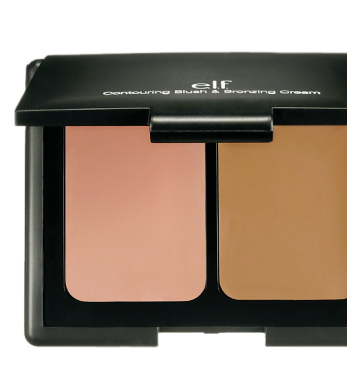 David Docando
Facebook Name: David Docando Make Up
Product: "Duo palettes combining cream blush and cream contour or cream contour and cream highlighter are a must this season. My favorite duo palette is the Contouring Blush & Bronzing Powder by ELF Cosmetics for its buttery, easy-to-blend texture. Now more than ever, light textures and skin-like finishes are topping the market. Every girl and woman wants to pull out a defined bone structure, a healthy color on the cheeks without looking too made up or over-powdered."
How to use it: "Use it for any occasion, night or day. Just apply it with your fingers and make sure you blend it without leaving any harsh edges. The creamy texture will allow you to use it on your eyes and lips as well. For a longer lasting effect, use a skin primer below or a mineral translucent powder on top."
Where to get it: visit facebook.com/elfcosmeticthailand or call 090-641-3165.
Amata Pear Chittasenee
Facebook Name: Pearypie: Make-up Artist/Theatrical Artist
Product: "It has to be a gold eye shadow, namely Stila's Magnificent Metals Foil Finish Eye Shadow in Kitten-nude pink sheen. It gives off a nude/golden color. It will be a new trend I plan to start. I think it brings out a spark in those who wear it. It has been around for many years but has not been picked up by the Thai community."
How to use it: "Use it when you want to enhance your tanned skin or your bronzer. It brings a glow to the face, and I think it'll look great on Thai girls, especially those who are more tanned than others."
Where to get it: B1,070 at Sephora, 1/F Siam Center, Rama 1 Rd., BTS Siam.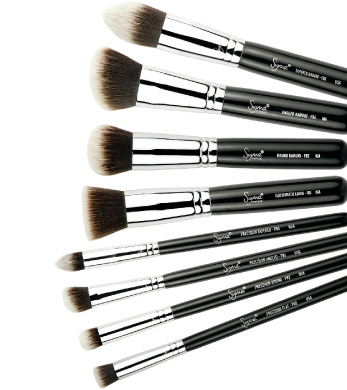 Swanti Suwanee Sethi
Facebook Name: Make Up by Swaness
Product: "The Sigma Brush set is a great kit to invest in. It comes with 10 different brushes, and each gives you amazing quality soft bristles which are sure to last a long time—definitely bang for your buck."
How to use it: "Take the F40 (Large Angled Contour Brush); it's a great contouring brush. The F40 can be used with cream or powder contouring products/bronzers. Place the angled blush under the cheekbones and blend upwards towards your cheek. The fluffiness of the brush helps to blend the product with ease. It also works well for applying powder blush to the top of the cheekbones."
Where to get it: B4,950 at Lashes, G/F Silom Complex, Silom Rd., BTS Sala Daeng.