Three of Bangkok's most hard to book restaurants are now following suit with almost every chef and restaurant in the city by offering take out food during the Covid crisis. Here are the deets.
Bangkok street food queen Jay Fai, whose shop-house restaurant of the same name is the stuff of Bangkok legend, has announced on her Instagram that although her shop is closed for dine-in, she will now be offering takeout. While a table could see you waiting months in line, you can now quarantine at home with one of her famous crab omelettes (B1,000), a plate of radna talay (stir-fried seafood noodles with gravy, B500) or her comforting tom yum goong (B600-800). Considering her never-ending queues, this might just be your best chance of sampling her Michelin-starred street food. Call 02-223-9384 for more information.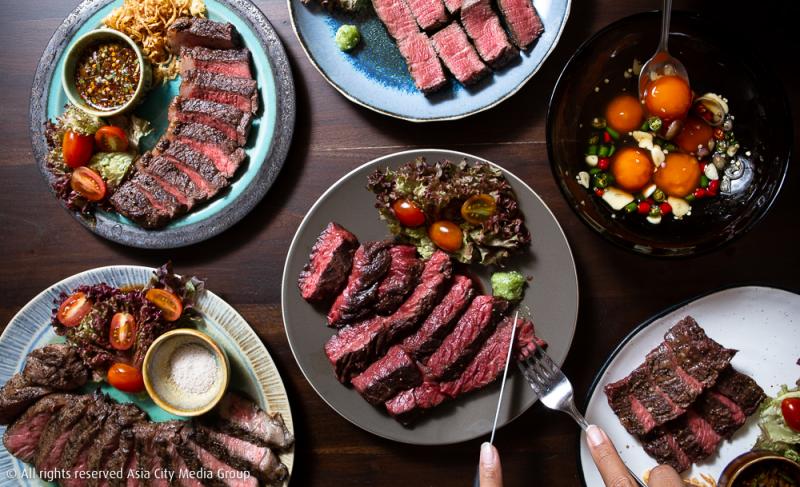 Charoenkrung's impossible-to-book steakhouse announced via their Instagram Story that they, too, would be moving towards the delivery route, using Lineman. However, the struggle continues—when we tried to order, they were having some technical difficulties. Have your phones at the ready because, once back up and running, this could be your opportunity to savor some of their signature dishes, from the pocket-friendly, cooked-to-order, charcoal-smoked T-steaks (B580/ 500g) and sous-vide grilled ox tongue (B270) to the braised roasted beef stew (B220). Keep an eye on their Instagram for more updates.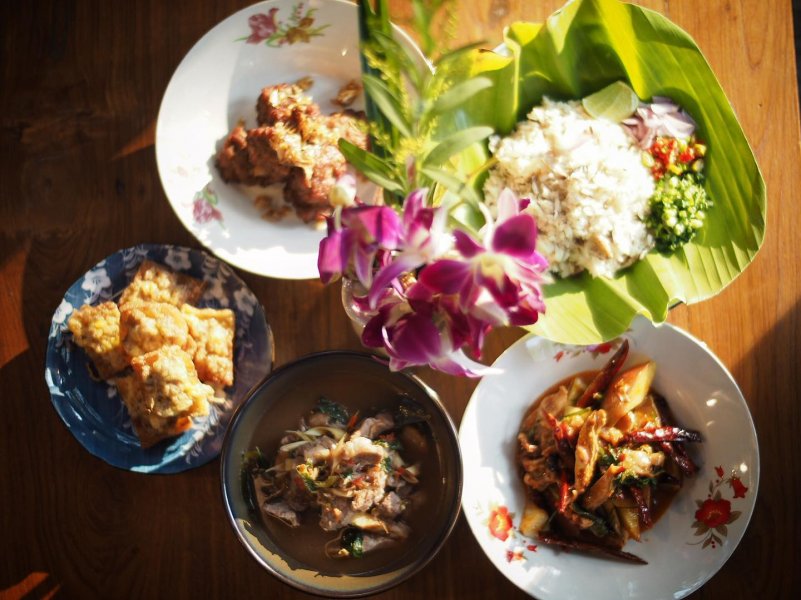 Credit: Rark Facebook
Rark Authentic Thai Cuisine
Ordinarily, this hipster-favorite chef's table is booked-up months in advance. Even now that they're offering delivery, you'll have to wait. Since they only make five meals per day, deliveries in March have already completely sold out. For B3,000, a family of up to four can feast on their simple, home-cooked Thai cuisine to find out what all the fuss is about. Orders and inquiries can be made directly via Line @rarkthai.