Top Tables Champions
—BK Magazine's new dining series with the award-winning chefs of Top Tables—is open for pre-booking! We've partnered with over 20 of the most highly regarded restaurants in Bangkok to offer diners amazing offers on fixed price menus and other culinary experiences from
Mar 21-Apr 7
.
Just how good? Prix fixe menus start from just B1,500++ per person at restaurants where at other times of the year you could be waiting months to book.
Booking is now open. Below we've listed the restaurants rolling out supremely comforting menus for Top Tables—including one or two fine-dining surprises.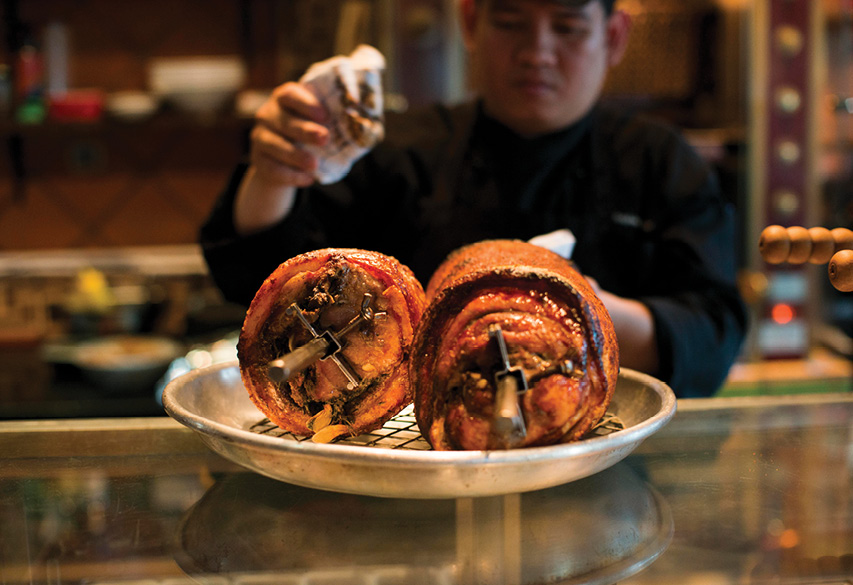 The place: Through a menu that charts in-house rotisserie meats, unctuous stews, Mediterranean seafood and incredible homemade pastas, chef Paolo Vitaletti's home-style interpretation of Italian cuisine is as close as the city comes to true trattoria dining. Rarer, seasonal items come and go to complement the Roman family recipes, but what seemingly never changes is the restaurant's mix of class and casual charm, only heightened by an excellent wine list.
The event: Appia's 4 Course Menu
Price: 1,500++/ person
Date: Mar 21 - Apr 07
The place: Chef Francesco Lenzi, the mastermind behind Top Tables mainstay Lenzi Tuscan Kitchen, heads in a casual bistro direction. Here, amid a bustling deli atmosphere, Lenzi draws on the recipes of his grandmother, Nella, who he credits with teaching him how to cook. Cured meats and cheeses from Lenzi's own family farm in Tuscany feature throughout the menu, as toppings on thin-crust pizza and in dishes like maiale tonnato (roasted pork loin with quail eggs and tuna sauce).
The event: Two Person Set Menu with Prosecco
Price: 3,000++/ couple
Date: Mar 22 – 27
The place: The multi-story showpiece steakhouse atop the Park Hyatt goes all out. The interior of walnut woods and marble is stunning. The menu of red meat and seafood jumps straight to the premium stuff. The cocktails hit the price-to-quality sweet spot. This is prime date-night material.
Price: 2,500++/ person
Date: Mar 22 - 31
The place: This collaboration between French restaurateur Frederic Meyer (Issaya Siamese Club and Namsaah) and Italian chef Luca Appino (La Bottega di Luca) takes an Italy-meets-France approach to pizzas. Pumped out of two massive ovens from Italy, the pizzas here are delicate and refined affairs that often bear extravagant toppings, To that end, try the Mortadella truffle option with organic tomato sauce, fior di latte mozzarella and black truffle sauce.
The event: Family Style Set Dinner
Price: 1,500++/ person
Date: Mar 24 - 30
The place: This carnivore heaven serves premium steak, tasty tapas bites and cocktails in a deli store concept. An open kitchen, patterned black tiling, pink walls and rattan chairs lend it a swanky yet fun feel. For serious grill dishes, prime cut steaks include Black Angus from Australia's Rangers Valley, oven-baked Chiang Rai chicken and Australian lamb chops. Smaller plates like the platter of jamon Iberico and serrano are perfect to nibble on while sipping on a classic cocktail.
The event: For the Love of BBQ
Price: 1,500++/ person
Date: Mar 22 - 23
The event: ONE beef 3 ways
Price: 1,500++
Date: Mar 25 - 28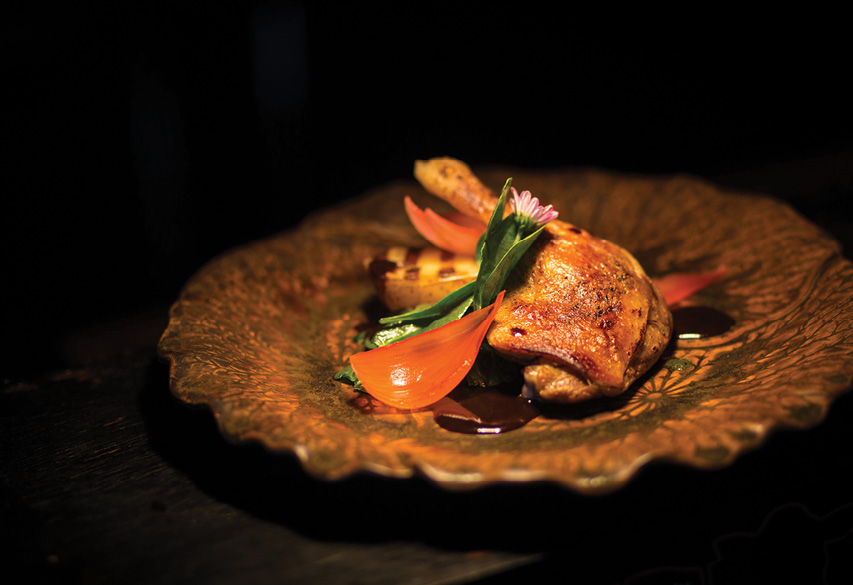 The place: Perched 47 floors above Silom, with river views to boot, this wine bistro combines well-executed French comfort food, chargrilled Aussie steaks and a long, long wine list into one sleek yet affordable package. The charcuterie and cheese platters also come highly recommended—just be sure to book well ahead for a spot on the terrace.
The event: Scarlett 3-course set menu
Price: 1,500++/ person
Date: Mar 22 - Apr 7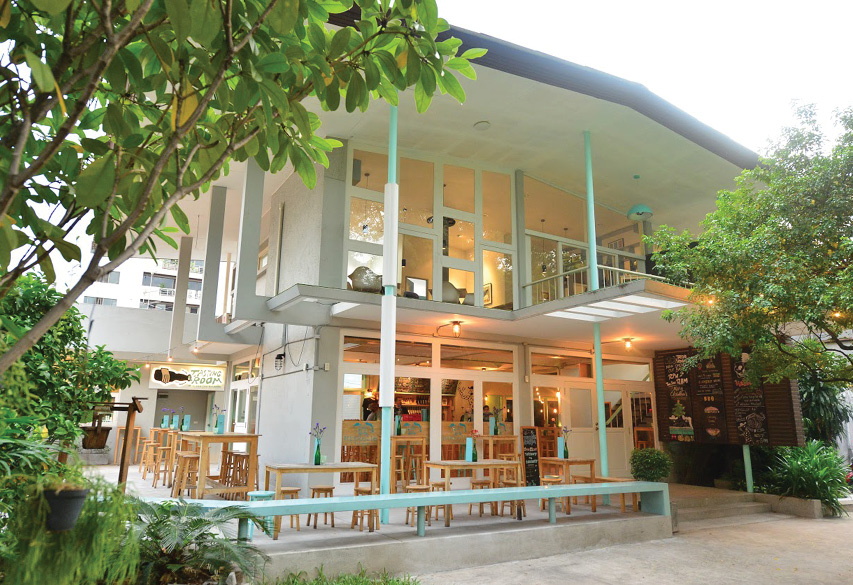 The place: There's a serene sophistication to chef Dan Bark's intimately scaled chef's table restaurant above the Danish craft beer bar Mikkeller. While the dining room keeps things Nordically simple—walls are a subtle, cool mint, lighting is bright yet inviting—the tasting menu bursts with impactful and labor-intense flavors, like the Alaskan crab with fresh cucumber, sweet coconut and citrusy kalamansi, or the rich dark chocolate dessert with hints of orange, walnut and jalapeno. A new pairing with Danish wines also reveals rich and fruity flavors unlike anything else in town.
The events: 4 Course Tasting Menu with Optional Craft Beer Pairing. For Top Tables Champions, chef Dan Bark will be cooking "the type of food I'd eat at home." His 4-course Downstairs at Upstairs menu brings comforting favorites to the Upstairs dining room, which won Best Chef's Table in Top Tables 2019.
Price: 1,500++/ person
Date: Mar 19, Mar 26, Apr 02, Apr 09