Check out this red and black stall with a counter covered in crust punk stickers to get Vietnamese cuisine, California style. Don't miss their banh mi (Vietnamese sandwich, B280) with its crispy baguettes stuffed with juicy stir-fried duck, and crispy egg rolls (B160) packed with ground pork, taro, vermicelli, and other crunchy morsels. Round out your meal with the on-point summer rolls or a noodle bowl. Bonus: vegetarian options aplenty.
G/F The Commons, 335/1 Thonglor Soi 17. Open daily 11am-10pm. BTS Thonglo
This Vietnamese-themed bar oozes funky vibes thanks to neon lights, raw concrete, and Sriracha bottle-topped formica tables. It serves a range of satisfying Vietnamese classics, like beef pho (B200) with generous slices of beef and fresh greens. Another one of our favorites is the banh cuon (B150)—balls of sticky rice batter that encase a fragrant combination of minced pork and mushrooms, topped off with crispy garlic shards. Not to be outdone, the herb-laden, Asian-inspired drinks arguably upstage the food.
1/5 Sala Daeng Soi 1, 080-961-4524. Open Mon-Sat 11am-3pm, 5-11pm; Sun noon-3pm, 5-11pm

Exclusively for Citi credit card members:
Get 10% discount on food only (excluding set lunch)
1 Aug '19 – 31 Jul '20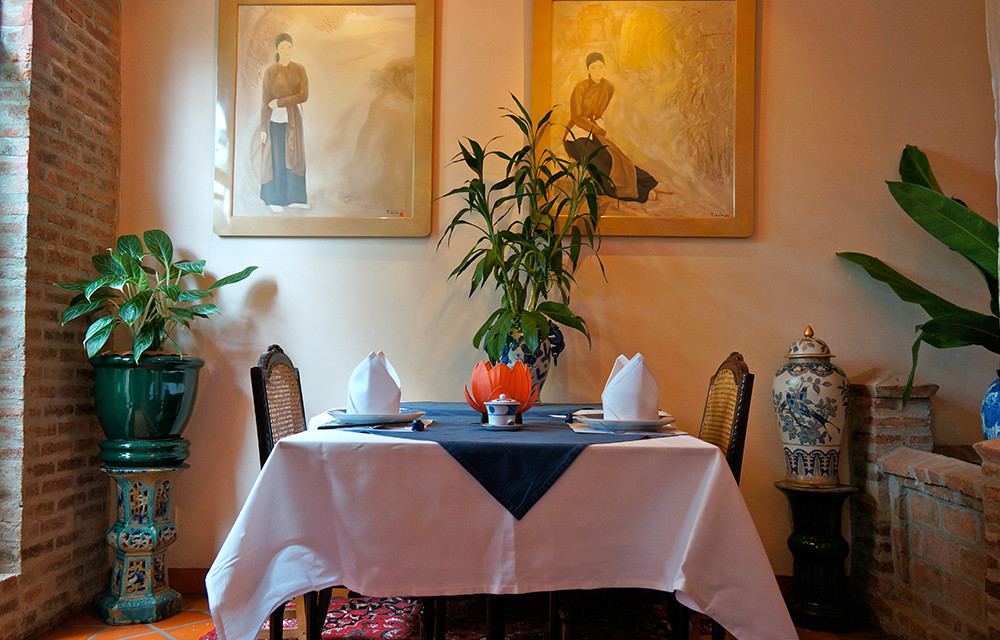 Seat yourself in the antique-laden dining room of this centuries-old teak house for faithful renditions of Vietnamese recipes. If you are a novice, don't worry: just let the team of impeccable waiters guide you through the comprehensive menu, which includes plenty of classics like pho (B250), banh cuon (steamed rice dumplings, B220), and chao tom (a minced shrimp and pork wrap on sugar cane, B250). Lunch set menus available from B290-350.
57 Sukhumvit Soi 23, 02-259-9593. Open daily 11:30am-2:30pm, 5:30-10pm. BTS Asok
Exclusively for Citi credit card members:
Get 10% discount on food only for Sukhumvit 23 and Emquartier branches
Get 5% discount on food only for Emporium branch
1 Mar '19 - 28 Feb '20
Credit: https://www.facebook.com/Photynine/
Photynine
Situated inside The Park community mall, this restaurant is as cozy as it looks cozy—bright wood furniture, white mosaic floor tiles, cage lamps, and round windows. The menu features the classic pho with various meats ranging from pork (B120), beef (B150), to fancier options like Wagyu (B180) and rib eye (B180). There is also kao lao (Vietnamese-style shabu) available here with various topping options including Wagyu (B200), beef balls (B150), Vietnamese sausages (B150), and pork ribs (B150).
The Park, Krung Thep Kritha Rd., 064-123-4777. Open daily 11am-10pm
With a surprisingly homey vibe from the decors such as vividly colored Hoi An lanterns, communist propaganda posters, vintage soundtrack, and tartan-style napkins—reminiscing on an Indochinese version of Vietnam, Saigon Recipes serves up a compact menu of southern and central Vietnamese dishes. Food keeps up the photogenic theme, lead by classics like pho (B160) and nam nueng (charcoal grilled meatballs served with rice paper and vegetables, B200) whose colorfully plated up on ceramic tableware.
Piman 49 Complex, Sukhumvit Soi 49, 02-662-6311. Open Mon-Fri 11am-3pm, 5-10pm; Sat-Sun 11am-9:30pm. BTS Phrom Phong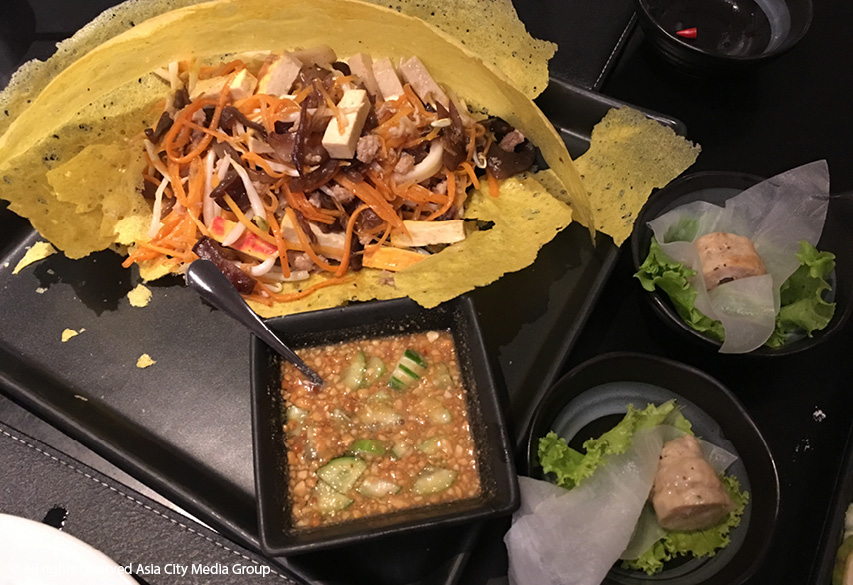 Aside from the relaxed and welcoming townhouse vibe from geometric wooden screens, garden fairy lights, along with book shelves and football trophies, Vietnamese dishes with creative flavors are also what keeps regulars coming back. Here, the spring rolls (B150) are served with zesty wasabi dipping sauce. Finish your meal with the banana fritters and a refreshing side of ice cream (B120), which go well with a steaming cup of strong Vietnamese coffee (B70).
50 Pridi Banomyong Soi 37, 02-713-1596. Open Mon-Fri 5-2:30pm, 11am-10pm; Sat-Sun 11am-11pm
Exclusively for Citi credit card members:
Get 5% discount on food only
1 Apr '19 – 31 Mar '20
Nestled down a narrow alley which opens up to views of Wat Arun across the Chao Phraya, this reinvigorated shophouse takes a deep-dive into Vietnamese cuisine by serving up lesser-known, region-specific dishes you won't often find in Bangkok. We like the bun bo Hue (B250), a noodle soup made to a family recipe that comes packed with a richer, heavier beef, and thick noodles. The cha tom (B250) is also as impressive, starring bouncy and lightly-charred shrimp patty along with mountain of greens and pickled veggies.
69 Maharaj Rd., 093-469-2969. Open Wed-Mon 11am-10pm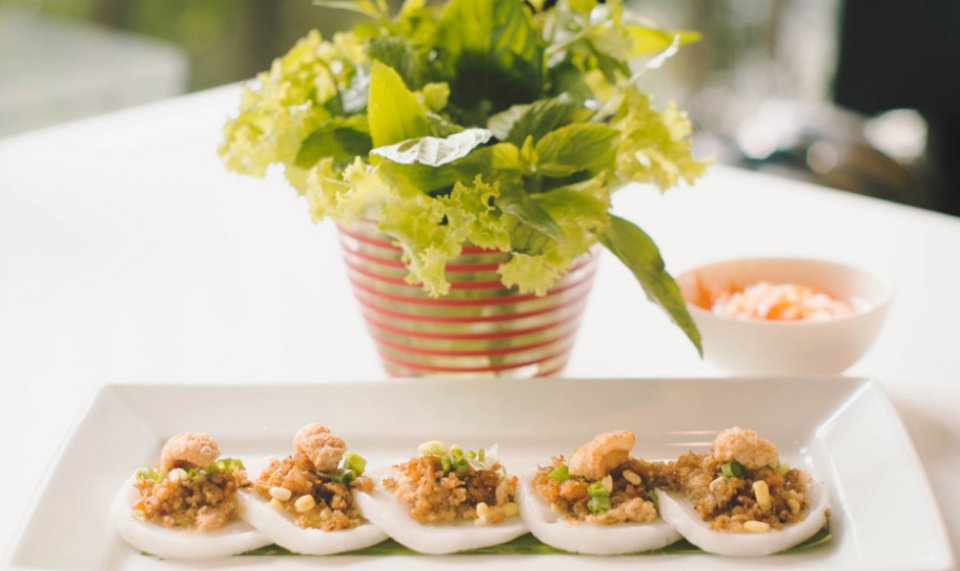 This well-hidden favorite goes big on home-style Vietnamese flavors, from noodles and rolls to stews, sandwiches and coffee, as well as a few lesser-known Hanoi specialties. The kitchen demonstrates an endearing attention to detail, as we can see through the rich and hearty broth of the pho (vegetarian, chicken, beef and pork, from B160) that comes from lengthy hours' of simmering. The satisfying trick repeats with the bo kho (beef stew with potatoes and carrots, B340), with its juicy chunks of meat, and the succulent banh mi with beef brisket and blue cheese (B280).
Rompo Mansion, 99/9-11 Thang Rotfai Khao-Saipaknam Rd., 089-890-4890. Open Tue-Sun 11am-2pm, 5-9:30pm
Exclusively for Citi credit card members:
Get a complimentary deep fried banana valued THB 65 when spending THB 1,000 or more /sales slip (limit 1 dish /card /table /sales slip)
10 Jul '19 – 30 Jun '20
Sponsored by: