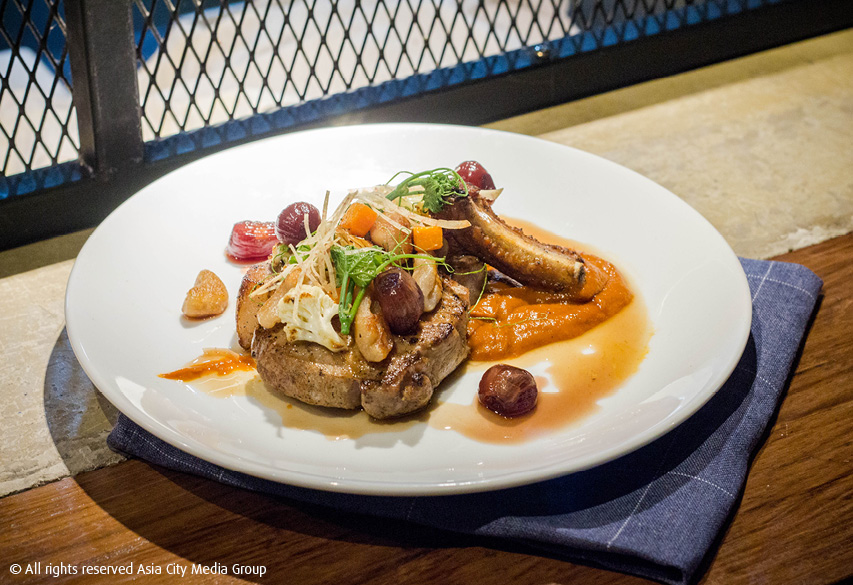 80/20
Napol Jantraget, 33
Chef-Patron, 80/20, Bangkok
Napol opened 80/20 just before the end of last year, surprising diners with exceptionally prepared, creative food that highlights local ingredients. He takes inspiration from his Canadian culinary training, especially his stint at Creme Brasserie, an unpretentious, ingredients-led French bistro in Toronto. His debut restaurant in Bangkok began as a cannery, selling pickles, but now dishes out food which sticks to the mantra of 80-percent local ingredients with 20-percent saved for creative flexibility. Napol likes to use a minimal number of ingredients in each dish, and plays with Western cooking methods while embracing Thai produce. His interpretation of pasta, for example, is made from red sticky rice dumpling, while in place of cheese, he uses cured egg yolk. Stay tuned for his new smokehouse project, which he hopes to launch in the next few months. Napol's chef's table is now available for 8 diners a night at B1,200-2,000
Weerawat Triyasenawat, 38
Chef-Patron, Samuay & Sons, Udon Thani
Though his culinary journey didn't begin until he was 30, Weerawat has made a big impression among in-the-know Thai diners, even from the far-flung culinary regions of Udon Thani. Equipped with training from the one-Michelin-starred Commonwealth in San Francisco, Weerawat takes local wisdom to the next level by combining native Isaan ingredients with modern cooking techniques. His creations include cross-regional Thai fusion dishes like Northern- and Southern-style curry combinations while his take on a local vegetable salad features overlooked vegetables alongside a cucumber-salad gel and fermented fish-coconut milk dressing. He's a serious local produce nerd, working with farmers to develop new ingredients, like a crossbreed of wild-boar-andpig meat he's currently excited about.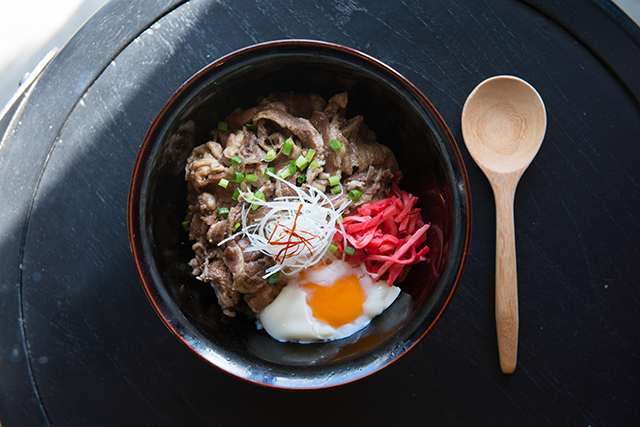 Phanuphon Bulsuwan, 34
Chef-Patron, Blackitch, Chiang Mai
Chiang Mai resident Phanuphon is one of the busiest chefs around. At his chef's table restaurant, Blackitch Artisan Kitchen, he serves Asian-inspired food that doesn't stick to any rulebook. Local ingredients play a big role in Phanuphon's cooking, as do fermentation, umami flavors and artful presentation. Though self-taught, he's been around food his whole life, growing up in the kitchen of his relative's restaurant in Chachoengsao. The former engineer now also works on university research projects into innovative food (like Japanese-style curing techniques for Thai egg roe), and will even compete at Chiang Mai Design Awards next year. With his pastry chef wife, he also runs Fat Bastard food truck in Bangkok, Charm culinary workshop in Chiang Mai, and will open Krbb, a butcher concept, this November. To dine at Blackitch, advance reservation is required. Prices start from B1,500 per person, for 1-12 diners.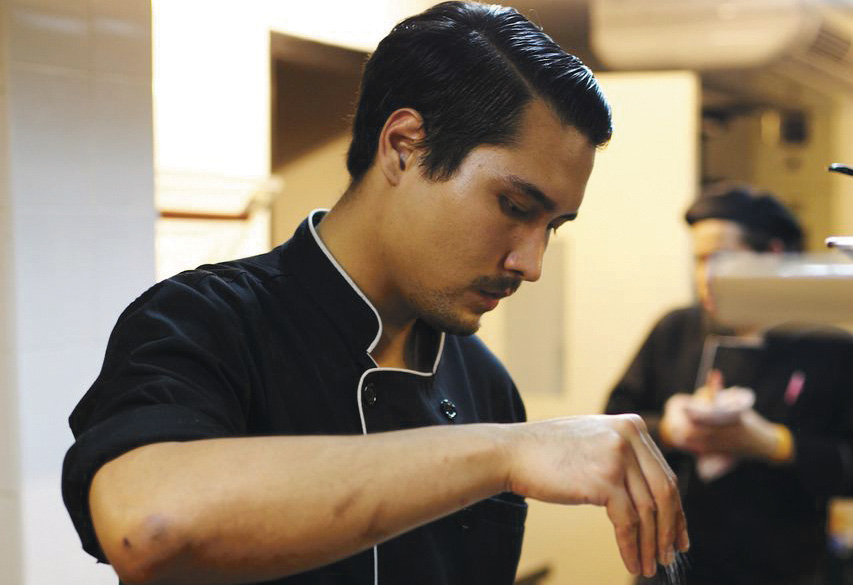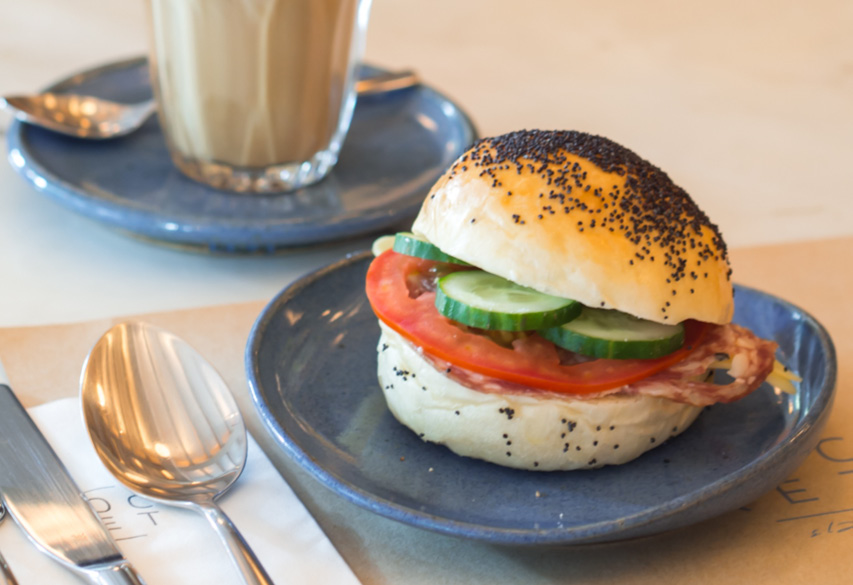 Rocket S12
Chatin Dienel, 28
Former executive chef, Rocket, Bangkok
This Phuket-hailing, German-Thai chef backed up his Le Cordon Bleu training with experience in London's notoriously tough kitchens—from chef de partie at Soho power-lunch special Gauthier, to sous chef at French brasserie Cafe a Vin. On returning to Thailand, he got the head chef spot at the shortlived 661 steakhouse on Silom, before catching the attention of Sapparot group. With them, he took a leading role with the Rocket chain of cafes, designing the menu (which includes the infamous Rocket's Benedict) and launching its Rocket X concept. Now though he's left the brand to return to Phuket and prepare for the launch of an international luxury hotel, where he'll start a new culinary journey.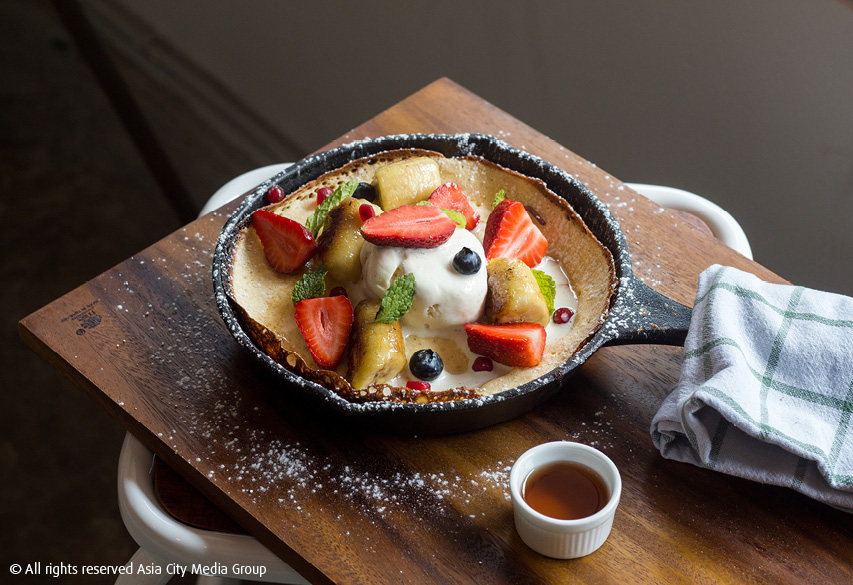 Wanderlust
Phunchita Kamonto, 38
Chef-Patron, Baba Eating House, Pattaya; Concept Chef, Wanderlust, Bangkok
After living in Melbourne for 16 years, Punchita returned home and brought back with her a bag full of inspiration from the Down Under cafe culture. Over a year ago, she opened Baba Eating House in her hometown, Pattaya, introducing the town to Australian-inspired cafe cuisine like smashed avocado. Her latest project at Wanderlust cafe in Bangkok's Chinatown follows on the same path. Drawing on her melting-pot of cultural experiences, she creates fun flavor combinations in dishes like her chicken stock-cooked polenta—a burst of spicy, umami and tart flavors thanks to chorizo, braised mushrooms and poached pear. She's also planning to open an organic farm and community vegetable patch where people can plant their own vegetables in her garden.
Pichaya Utarntharm, 27
Private Chef, The Table by Chef Pam, Bangkok
Pichaya left behind her communication arts studies to enroll in Le Cordon Bleu Dusit, after which she grabbed a spot in the kitchens of chef Herve Frerard's Le Beaulieu, once the top French restaurant in Bangkok. In 2012, she competed in the Young Talent Trophy of the Great Escoffier International Competition, winning the Asia round and coming runner-up in the global finals in France. Pichaya then moved to America, graduating from the prestigious Culinary Institute of America before entering the kitchen of New York's renowned, Michelin-starred Jean George. Now back in Bangkok, she works as a private chef, whether from her own home on Sukhumvit or from clients' kitchens. Cooking for groups of 6-10 diners, she offers a chef's table experience big on French cuisine techniques with the occasional flavor twist. Her cold angel hair with crab and truffle, for example, features Champagne vinegar and kaffir lime syrup. Reservations for The Table by Chef Pam require a minimum of six diners and cost from B2,500 per person.
---
5 Masterminds Behind Bangkok's Fabulous Sweet Treats
The proprietor/ice-cream maker of this year's hottest ice cream holds an MBA from Boston, where she took inspiration from the prosperous ice-cream scene to create her own fabulous flavors. Stay tuned as she's launching the first permanent store soon. Get this: Milk ice-cream lover? Go for Don't Give Up #18. Sorbet monster? Virgin Umeshu!
Having lived and trained in Paris for almost 10 years, including stints at Angelina and Laduree, the chef specializes in the classic French pastry. Her croissants won "Bangkok's best" in our blind taste test
Get this: The flakey, crispy and notoverly-sweet millefeuille
1/F, Metha Wattana, 27 Sukhumvit Soi 19, 088-870-0020. BTS Asok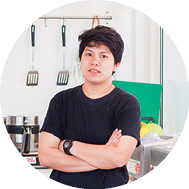 Previously with the defunct Let Them Eat Cake, Tenyuu's head pastry chef travelled to Japan to taste some of the world's best desserts before making her own versions of the most delicious.
Get this: The shaved mineral-water kakigori topped with a fluffy cream of your choice.
66 Sathorn Soi 6, 02-632-2559
Aiming to make French-inspired pastries favor Thai palates, Champ tweaks his desserts to be lighter and less sweet while still using premium imported ingredients like flour, butter, Valrhona chocolate and yuzu.
Get this: The yuzu tart that features yogurt mousse instead of meringue
113/2 Thonglor 10, 092-542-9900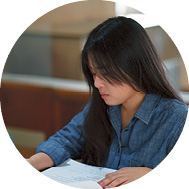 The graphic designer-turned-pastry chef uses her creativity and art skills to make oh-so-cute and detailed pastries, with several layers of different textures.
Get this: Buche, a combination of chocolate hazelnut mousse, dark chocolate cremeux and almond streusel. Note that cakes are only available on weekend
172 Chim Phli Rd., 081-821-8795