Owner Teerachai Limpapaitoon sources teas from Japan, China, Taiwan and Thailand, and constantly changes the list. His three main options are hot tea, matcha and latte matcha. Each kind is brewed using a different technique to get the most out of the leaves. Serious tea drinkers go for the ceremonial grade matcha prepared as koicha (thick tea). Also, don't miss the divine matcha ice cream here.
70/5 Sukhumvit Soi 63 (Ekkamai), 097-267-2626

Double Dogs brings the very essence of China to Bangkok. Teas focus on traditional Japanese and Chinese varieties, including sencha, gyokuro and matcha (green tea). Brewed in proper terracotta teapots (starting from B150), with plenty of tea leaves and not too much water. The results aren't for the kiddies—this is for real tea drinkers. The Chinese and Western desserts include lao-huay (crispy fried rice roll drizzled with sesame seeds), fruitcake, banana cake, and Valencia orange cake.
406 Yaowarat Rd., 086-329-3075

After several months of renovations, Park Lane Ekkamai's tea corner Seven Suns has grown into a full cafe. It's not as airy as the old single-counter spot but bigger and way cozier. Owner Han Mei accommodates both tea newbies and connoisseurs with fancy tea choices from his family's own UK tea brand, Mei Leaf (previously China Life), as well as high-quality shaken iced tea and tea frappes. A gong-fu ceremony tea set with your choice of loose-leaf tea comes as a tray topped with a tea pot, two cups, a tea pet figure, a snack and free water refills. Don't miss their matcha latte, made from two full spoons of two kinds of matcha. They also serve mixed salads.
1/F, Parklane, Sukhumvit Soi 63 (Ekkamai), 02-036-7857
Exclusively for Citi credit cardmembers:
Get a complimentary artisan tea set (dine-in only) valued up to THB 370 or signature organic matcha latte (for both dine-in and take away) valued THB 145 when spending THB 500 or more /sales slip via Citi credit cards Today – 31 Dec17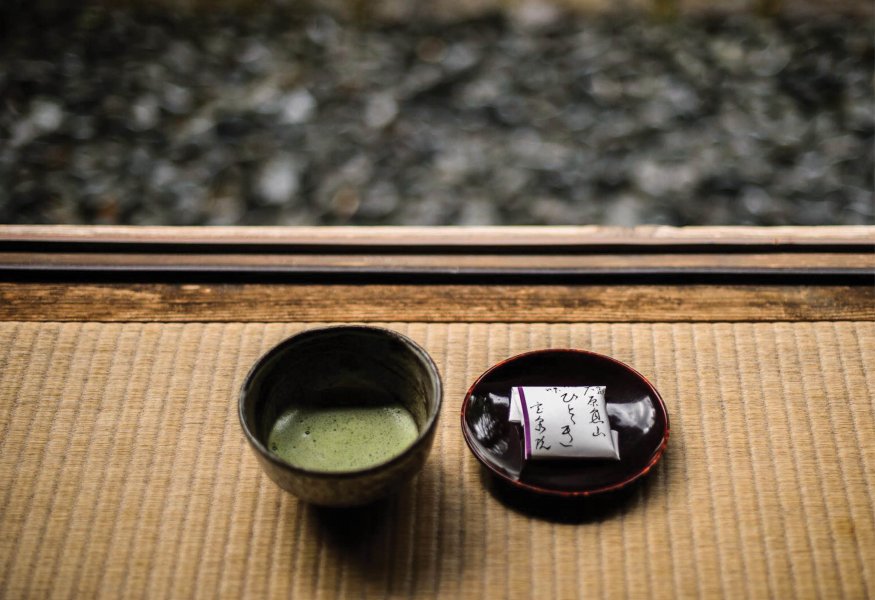 Credit by www.facebook.com/tealilycafe
Tealily cafe
Tucked away in a small alley in Sukhumvit Soi 49, the cute, compact cafe specializes in everything related to green tea. The owner sources matcha from Uji in Kyoto to roll out both drinks and several forms of dessert. Try the matcha brownie, ice cream, granita and cookies. Or take home their housemade matcha and houjicha spread.
Sukhumvit 49/1, 02-019-8287

Bordered by monogrammed glass, TWG's trademark look of European elegance is completed by a dark marble floor, wood paneling trimmed with brass and shelves lined with their signature yellow tins. With a dizzying selection of over 450 types of tea, you might want to ask staff for a recommendation. Served by the pot, signature varieties include the delicately floral White Earl Grey and the 1837 Black Tea.
M/F, Siam Paragon, Rama 1 Rd., 02-259-9510
Exclusively for Citi credit card members:
Get a complimentary of 3 TWG Tea Mini Patisseries valued THB 190 when spending THB 1,000 or more /sales slip (limit 1 dish /card /table /sales slip) Today – 31 Dec 17
Credit: www.facebook.com/SimplyWcafe
English tea café Whittard of Chelsea stands behind the trendy Simply W cafes. The decor of white-washed bricks and real china tea cups is truly charming, and a perfect match for the delicate tea blends and creative fusion drinks. No one should miss the pleasure of a perfect pot of Earl Grey with thick, decadent plate of banana French toast. Also try the pink lemonade tea-based Simply W Margarita.
2/F, CentralWorld, Rama 1 Rd., 02-646-1523
Exclusively for Citi credit card members:
Get 10% discount on dessert and beverages when spending THB 250 or more /sales slip (excluding retail and promotional products) Today – 31 Dec 17
Credit: www.facebook.com/siamparagonshopping
Whittard by Simply W
The Paragon branch of the English tea cafe takes everything to the next level. From the more-is-more decor to a wider selection of tea and desserts. With surroundings that evoke English tradition, you'll feel like it's tea time whatever the hour. Sip some Earl Grey and enjoy the likes of scones, tarts and variety of cakes.
G/F, Paragon, Rama 1 Rd., 02-610-7519
Exclusively for Citi credit card members:
Get 10% discount on dessert and beverages when spending THB 250 or more /sales slip (excluding retail and promotional products) Today – 31 Dec 17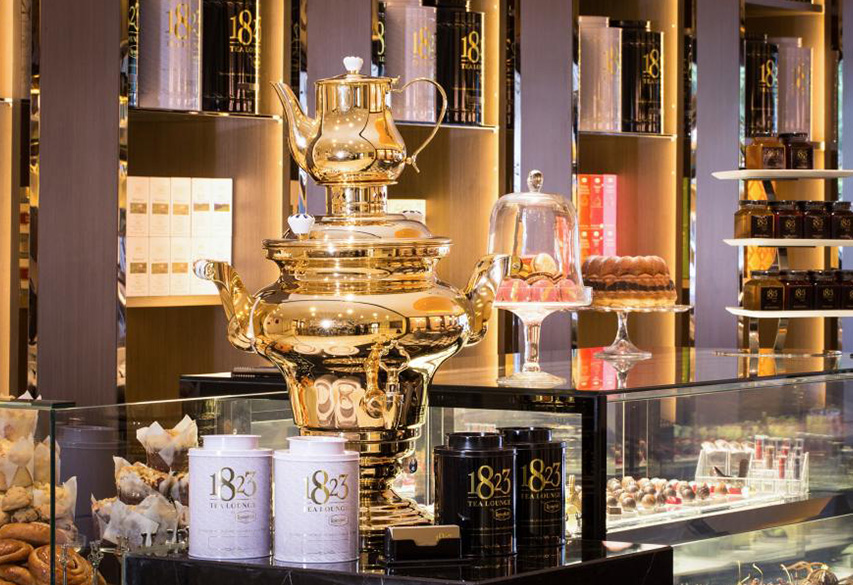 The German brand is known for using high quality tea leaves sourced from around the world and prepares them using traditional methods. Their renowned tea collections include the White Collection and Tea Couture, while the new branch at Gaysorn serves exclusive highlights like the Gaysorn Blend (Oolong tea with pineapple and papaya) and Bangkok Blend (light, flowery pui mu tan white tea from China).
G/F, Gaysorn Plaza, 999 Phloen Chit Rd., 02-656-1086
Exclusively for Citi credit card members:
Get 10% discount on food only and get a complimentary homemade pastry valued THB 190 when spending THB 1,000 or more /sales slip (limit 1 dish /card /table /sales slip) Today – 31 May 18
---
Brought to you by

Sponsored by: