Gone are the days when Bangkok's taco options were few and far between—with Mexican and Tex-Mex eateries popping up everywhere, we're now spoiled for choice. And what's not to love about carnitas tacos? Soft tortilla wrapped around piles of salty, slightly crisp slow-cooked pork with condiments expertly balanced in acidity and freshness. We've tasted some of Bangkok's best lunchtime offerings and here's who makes it best.*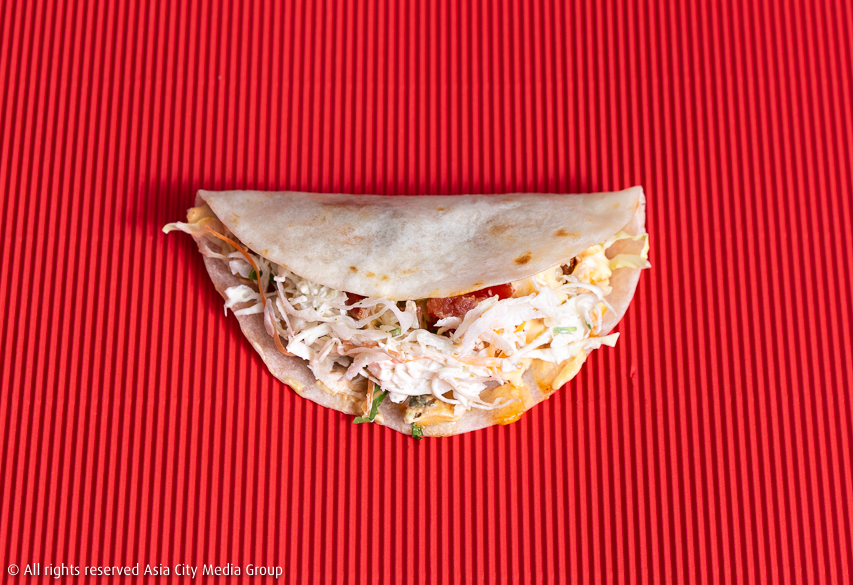 Beneath the soft yet slightly chewy tortilla lies a mushy mix of wet, creamy meat filling and hardly recognizable chopped lettuce with no crunch. The whole thing comes oozing with gooey melted cheese—not exactly authentic, but there's no denying that it keeps us going back for more.
Verdict: Guilty pleasure.
Price: B65
G/F, MercuryVille, 540 Phloen Chit Rd.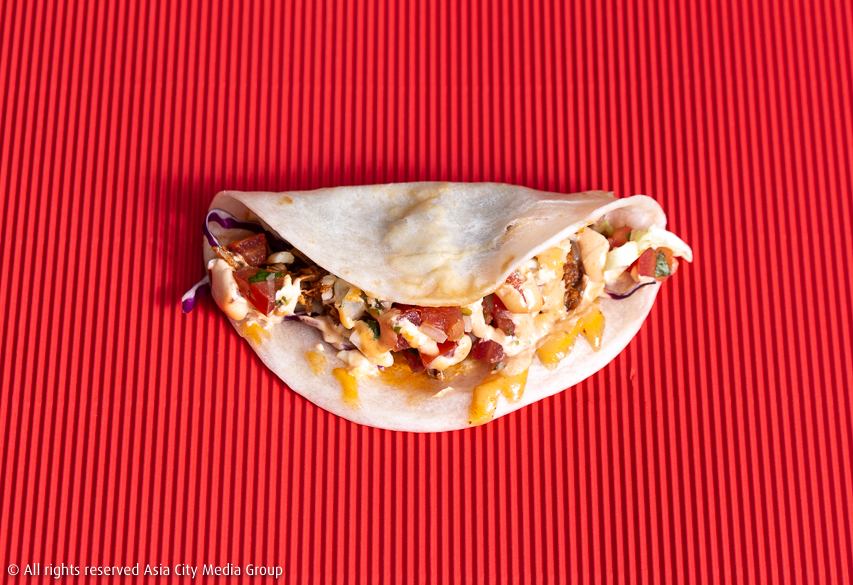 Tasting more akin to American barbecue pulled-pork, this filling might be more at home in a bun. The fusion theme continues with a heavy sprinkling of cheese and an out of place, yet tasty Thousand Island-like dressing oozing from its soft, thin tortilla.
Verdict: An international affair.
Price: B299/three pieces
3 branches, try G/F, Holiday Inn Bangkok Sukhumvit, Sukhumvit Rd., 02-010-3135.

The breakable, rather flaky tortilla precariously holds a soggy pork filling that's laced with an overpowering and somewhat strange combination of spices—we're guessing cloves, nutmeg, or both. Whatever it is, it reminds us of biting into a slice of pumpkin pie. Yikes.
Verdict: Pumpkin, why?
Price: B120
G/F, iCheck Inn Hotel, 19/9-10 Sukhumvit Soi 19, 02-651-2215.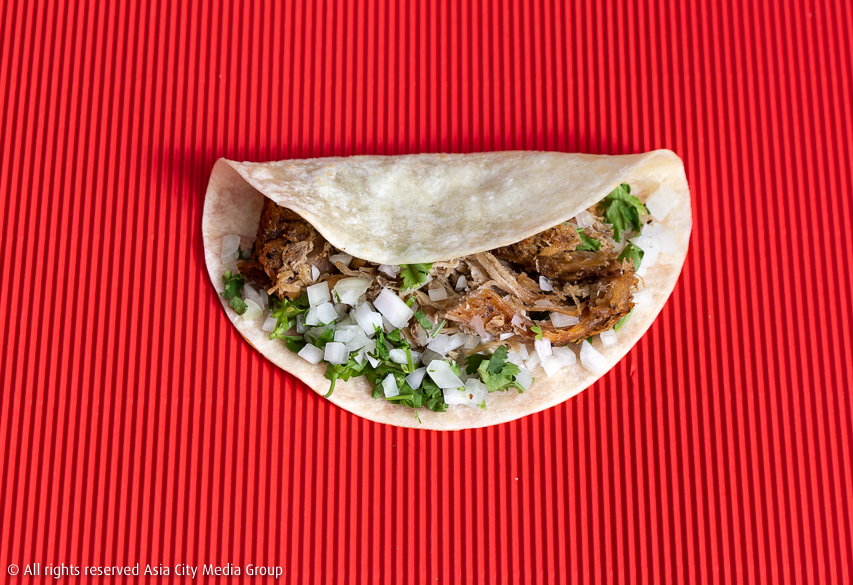 A proper Mexican taco that's super-flavorful—no overpowering spices in the filling, nicely shredded carnitas topped with chopped coriander and onions. If there's one quibble we have with this taco, it's the slightly dry, somewhat leathery tortilla.
Verdict: Forget the tortilla and just eat the filling.
Price: B260/three pieces
3 branches, try 888/25-26 Phloen Chit Rd., 02-650-9581.

Not bad, just very boring. Inside a decent, soft-yet-chewy tortilla sits a dry meat filling that feels like it's missing something (hint: the flavor!), along with a mix of shredded lettuce and cucumber (cucumber?!) tossed in mayonnaise, like a coleslaw. It tastes like you're eating a chicken salad.
Verdict: You don't make friends with salad.
Price: B220/three pieces
2 branches, try 21/3 Sukhumvit Soi 18, 02-663-6366.

The perfect balance of fat and salt in the meat filling is made even more perfect by the soft and aromatic shell. Though the pork isn't crispy like carnitas should be, it's still flavorful and juicy, served in traditional Mexican style with chopped onions and coriander—it's even better doused in salsa for an extra hit of flavor.
Verdict: Authentically enjoyable.
Price: B120
The Commons, Thonglor Soi 17, 092-331-5203.
*All tacos were ordered for delivery between 12-1pm
See more of BK's Taste Tests here