Barbecue fans can soon fix their sights on a brand-new venture from Thomas Suhring, one half of the twin-brother duo between fine dining powerhouse
Suhring
.
Along with his wife, Jeab, Thomas is bringing the heat with Bangkok's latest low-and-slow specialist,
Superb BBQ
.
What started as a hobby, smoking meats for their family during lockdown, quickly became a favorite of friends and fans of the chef. Now, the fruits of Thomas and Jeab's labor are available to the general public.
They prepare everything in their backyard, relying on a trusty offset smoker to produce top-quality barbecue, and it's all Australian grain-fed beef, dry-aged at home for seven days and coated in a secret rub.
Using primarily oakwood for its mellow aroma and flavor, Thomas cooks the beef low and slow for fifteen hours and then rests it for up to four hours. The result of that laborious process is a sought-after bark—the chewy, blackened crust that melts in your mouth—an alluring red smoke ring on the meat, and a wonderful smoky aroma that might stick in your apartment for days.
Delivered only on the weekends and in limited quantities, the barbecued beef is available in two sets. Set A (B3,990) comes with a full rack of beef short ribs (1,200g) and includes homemade pickles, bread, various sauces, and two side dishes that vary each week. Set B (B1,690) offers the same components but is a smaller portion with one rib (300g). All the sides are made using recipes from Thomas' grandparents.
In October, there will only be short ribs, but you can expect more offerings, like smoked brisket, to follow.
Thomas and twin brother Mathias are also soon to open CDGRE, a cafe founded by the folks behind Gaggan, Suhring, and Carnival, that will open in Oct 2021 at Siam Paragon.
Orders can be made via Instagram or Line at Superb.bbq or by calling at 088-649-5847.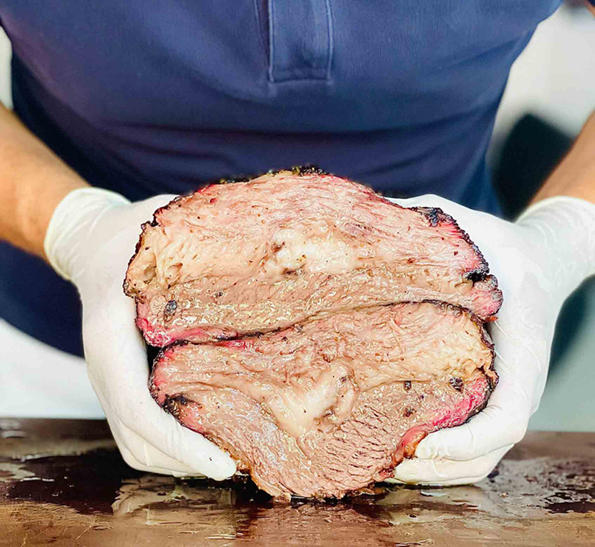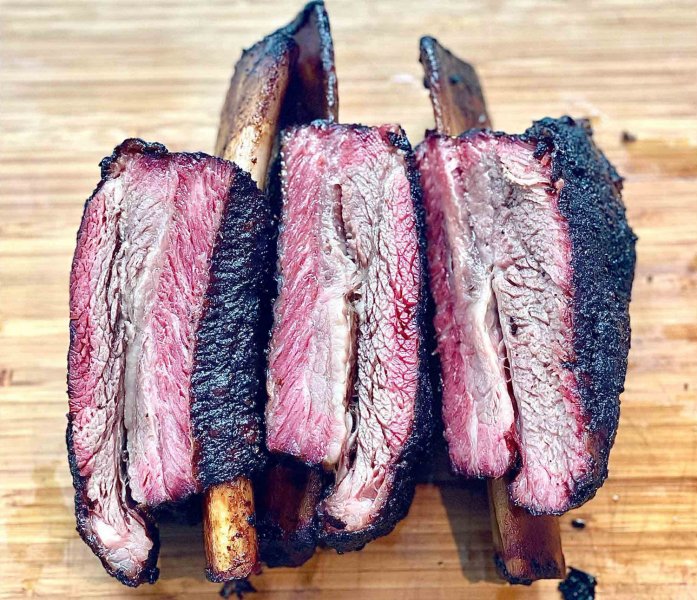 Images courtesy of Superb BBQ