Now that the world is starting to come back to normal (a bit), Siam Kempinski is back with its refreshing Mediterranean twist on the typical Bangkok brunch formula. It's revamped restaurant, ALATi is offering a Riviera Sunday Brunch that puts the focus on the coasts of Southern Europe and the Middle-East. The entire experience is spread across an elegantly renovated venue just outside the main lobby, replete with high, spacious ceilings, and sizzling open kitchen and the popping sounds of Champagne bottles to get those Sunday vibes going.
The brunch format has been altered a bit in light of recent events. Instead of huge spreads of food that you can pile high on your own plate. Diners order exclusively from an a la carte menu that continues some of the best dishes the kitchen team has put together -- as well as some dishes delivered in courses.
Typically, brunch in the Med starts with a fresh welcome seafood platter that includes Canadian lobster, snow crab, poached prawns, black mussels and oysters from several regions. After that, you'll get a soothing bowl og classic lobster bisque with lightly whipped cream, served individually at each table. The salads here are nothing to balk at, either. In fact, they are some of the best we've tried at any brunch around town. Take your pick of a wide selection of salads and appetizers, including Norwegian cold smoked salmon served with cream cheese, capers, pickled onion, lemon and dill; tuna carpaccio served with radish, shallots, pomegranate, orange vinaigrette and beetroot hummus; crab & co. served with an onsen egg on a crab remoulade topped with hollandaise sauce and truffle vinaigrette; and fresh burrata cheese served with roasted tomatoes, fresh basil and olive oil.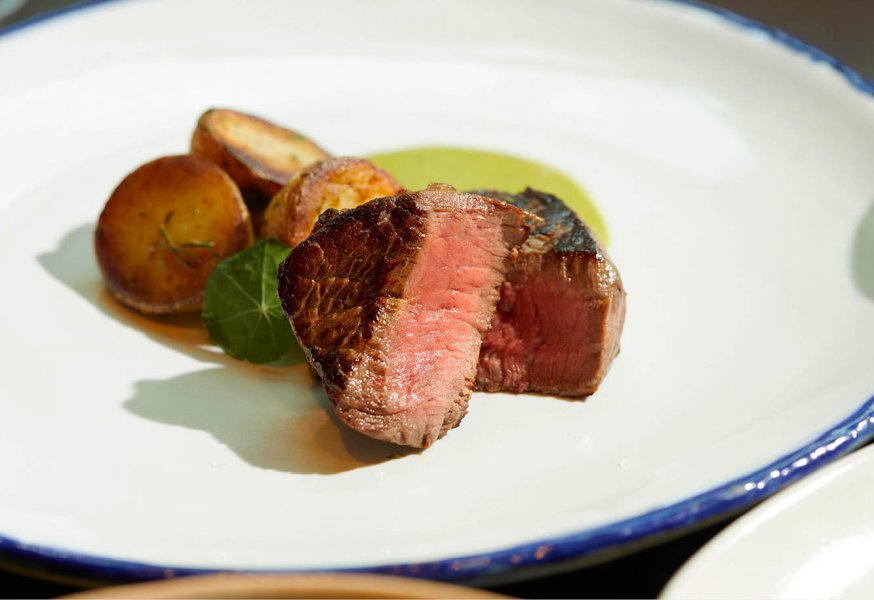 There's also cheese and charcuterie selections that include platters with Camembert, Parmesan and chèvre terrine served with berries compôte, curry granola and toasted bread. If you like cold cuts (we do!) there is a platter including pata negra aged 24 months, mortadella and truffle, coppa served with butter, olives and pickles; foie gras and chicken liver pâté, thyme, pickled onion and grilled bread; and duck cranberry terrine served with mixed leaves, mustard and gherkins.
That's just to get things started. You can also order an unlimited selection of a la carte dishes, and the menu is pretty impressive. Try Wagyu beef medallion "Café de Paris" (that complex buttery sauce that goes oh so well with grilled meat) served with mixed mushroom ragout. There's pan-fried Murraylands lamb cutlets with zaatar crust, grilled zucchini, mint and labneh yogurt sauce. Another highlight is the giant pan-seared Hokkaido scallop with warm chickpea hummus, sesame and citrus jus. Everything comes with eye-opening flavor.
You can patch things up at the end with some sweets. ALATi's tiramisu with mascarpone cream, coffee syrup and ladyfingers; traditional Sicilian cannoli with ricotta cream, dark chocolate, pistachio and orangette; vanilla chocolate profiteroles with vanilla custard choux, chocolate sauce and classic lemon tart with torched meringue. Complete your brunch with an affogato coffee or freshly brewed Moroccan mint tea.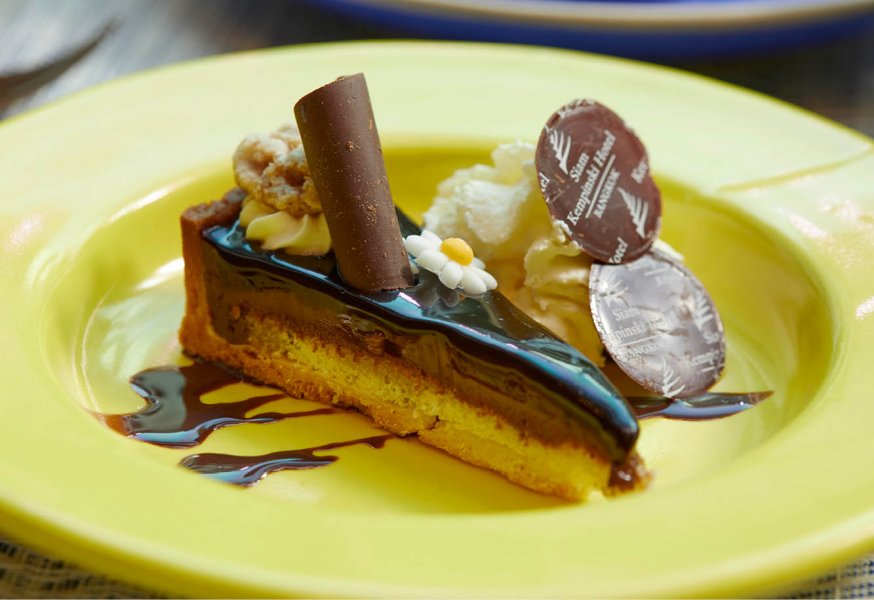 "Sunday lunch is the special occasion when friends and families meet for what is probably their longest meal of the week, enjoyed with a variety of cocktails, wines and Champagne. We invite diners to spend an enjoyable afternoon in the comfortable atmosphere of ALATi," says Executive Chef Carlo Valenziano.
The Riviera Sunday Brunch package is priced at B2,400 per person, including water, soft drinks, coffee and tea. Children aged 6 to 12 years pay B1,200.
The free-flow premium wines and cocktails package is priced at B1,200 per person. The free-flow Champagne, wines and cocktails package is priced at B2,200 per person. Guests can also experience a Cuban cigar and a glass of whiskey at 1897 at an additional cost of B1,000 per person.
There is a limited-time offer for Siam Kempinski LINE friends to enjoy a 15% discount on the food and wine package (excluding Champagne), with one child (up to 12 years old) dining free when accompanied by an adult. The offer applies every Sunday until 30 August 2020. Guests must confirm that they are a LINE friend @Siamkempinskihotel.
ALATi's Riviera Sunday Brunch from 12:30-4pm hrs. The restaurant is located on the lobby floor of Siam Kempinski Hotel Bangkok.
For reservation, please contact 02-162-9000 or alati.siambangkok@kempinski.com.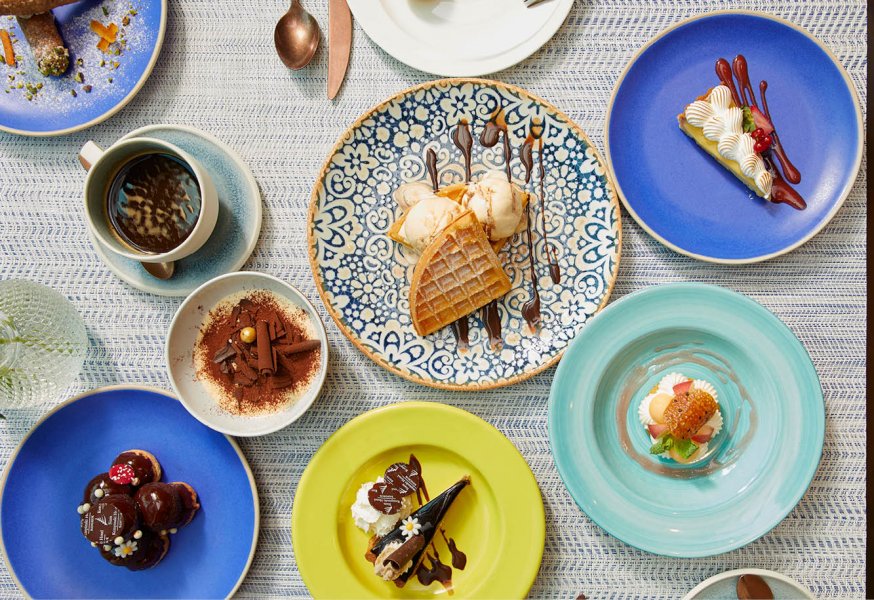 Sponsored by: