Bangkok Trading Post

Opens: 6am

This hip all-day-dining cafe at the foot of 137 Pillar Suites does baked items and sandwiches from the deli counter as well as international comfort dishes, namely Thai congee (B110), farmer's omelet (Spanish-style pan omelet with boerewors sausage, goat cheese and roasted pimento pepper, B290), tuna tataki salad (B240), pasta (from B280) and pizza (from B290). Don't miss their one-of-a-kind purple sweet potato cake, either.

G/F, 137 Pillars Suites & Residences Bangkok, 59/1 Sukhumvit Soi 39, 02-079-7133. Open daily 6am-midnight. BTS Phrom Phong


The Coffee Club

Opens: 7am

One of Bangkok's most ubiquitous coffee, breakfast and all-around restaurant brands has gone all-in on breakfast with its new menu packed with homey, comfort food you can grab and go or enjoy in house. If you are an early riser and want to sit in, grab dishes like eggs Benedict (from B280), bacon cheese omelet (B260), blueberry pancakes (B250), smashed avocado on toast (from B260) with one free coffee, tea or juice (there are 13 options total) on the house for early risers who order before 11am. It's not just Western bites though, the deal extends to all breakfast items (congee, boiled rice with prawns, boiled rice with stewed pork, Thai baked eggs), including the new khao tom sets, which come with a spread of delicious morning flavors that you mix and match (one boiled rice with four side dishes from 15 different options, B195). There are The Coffee Club locations pretty much everywhere at this point, so early risers who hate doing the dishes take note.

Locations across Bangkok. Open daily 7am-9pm. For more information visit, https://thecoffeeclub.co.th/
Holey Artisan Bakery

Opens: 7am

Grab your morning bread fix at the two branches of this early-rising bakery where the bread and pastries are made from scratch, highlighting the use of unbleached flour, house-made sourdough, glaze and frosting. Don't miss the Phet Mak Mak sourdough (kalamata olives, sharp cheddar and pickled jalapenos, B250) or the the NYP sandwich (Sloane's beef pastrami, whole grain mustard, pickles and cheddar cheese, B400). The bakery also serves coffee (from B80) and cold-pressed juice (B100).

245/12 Sukhumvit Soi 31, 091-720-1074. Open daily 7am-6pm. MRT Sukhumvit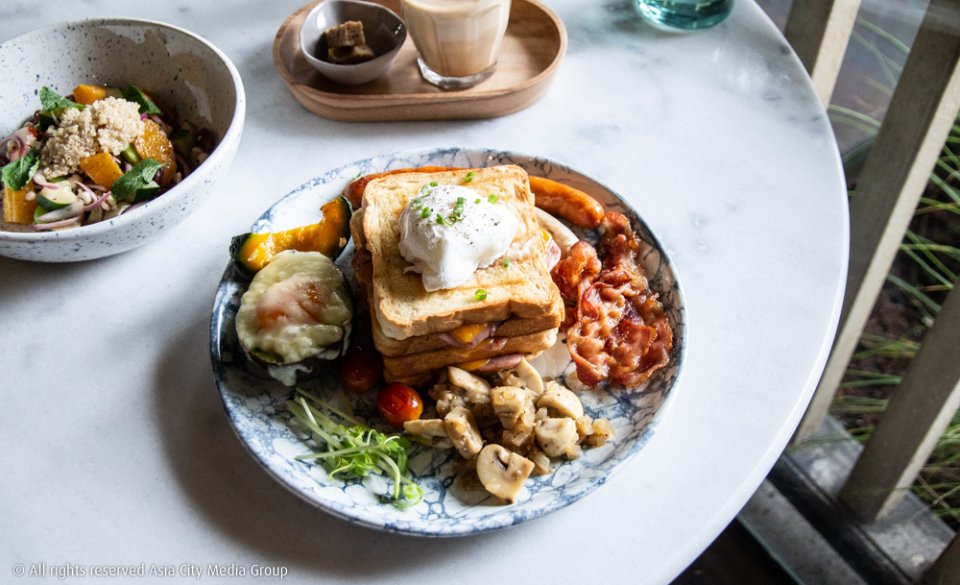 Akart Day

Opens: 7am

Taking over the well-preserved 90-year-old wooden house once belonging to Coffee Craftsman, this early-opening cafe is all about caffeinated specialties like Happy Day (B200), coffee with candle-smoked coconut milk, along with the Super Star All-day Breakfast (homemade toast with ham and cheese served with sausages and vegetables, B350). Save room for some carrot cake (B145).

Yarden, 30 Yen Akart Rd., 02-249-0182. Open daily 7am-7pm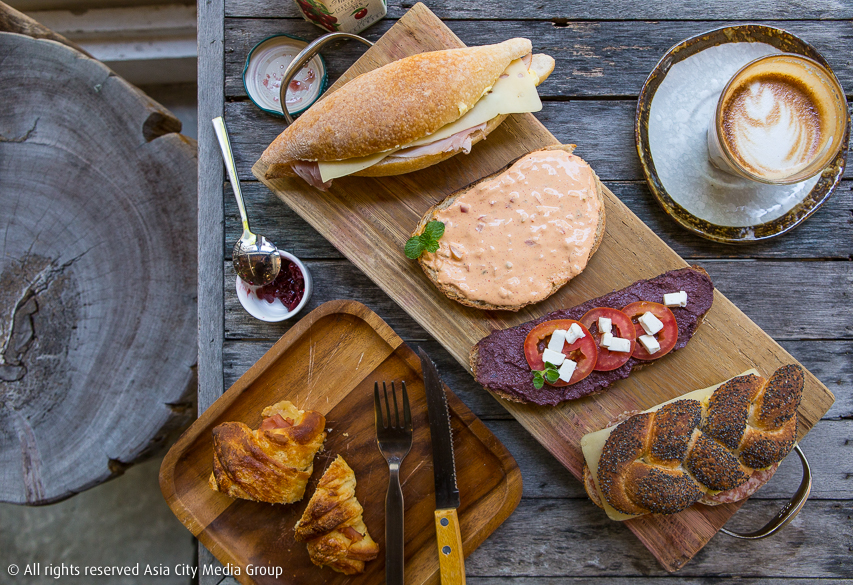 Landhaus

Opens: 7am

This German/Austrian bakery is known for its next-level bread and pastries, as well as its cute garden made for lazy days. The concrete and steel baking oven turns out wonderful wheat bread, which you can sample with the open breakfast sandwich (B140), piled with scrambled eggs, spinach, tomatoes and mushrooms. For an Austrian classic, get the cheese bread stick (B40), which is tangy and crisp with slightly burnt cheese. Enjoy with a piping hot Americano (B60) or a frothy cappuccino (B70).

18 Phahon Yothin Soi 5, 086-889-9210. Open Tue-Sun 7am-7pm

Tiny Cup Cafe

Opens: 7am

This unassuming, vintage nook focuses on all-day breakfast, with highlights like tuna melt (B300) and egg with chorizo (B260). The Tiny Cup Breakfast of eggs, bacon, sausages, mushrooms, salad and coffee or tea (B420) is very serviceable, too.

411/2 Sukhumvit Soi 55 (Thonglor), between soi 21 and 23, 02-712-5112. Open daily 7am-6pm. BTS Thong Lo
---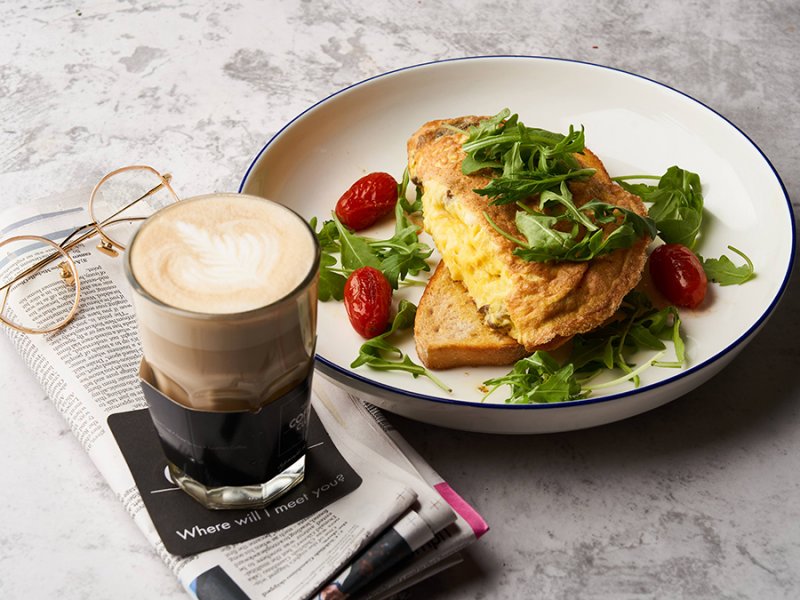 Get your breakfast fill at The Coffee Club without all the kitchen mess
Because breakfast is essential, get a head start to your day with a great meal! THE COFFEE CLUB welcoming staff serves high-quality, freshly-cooked breakfast dishes each day. Your morning meal will be more than perfect when it comes with great coffee–two things THE COFFEE CLUB team know and do so well. Also, THE COFFEE CLUB is the only cafe and restaurant that offers a complimentary cup of high-quality coffee when ordering from the breakfast before 11am! How can you miss this?
If you want something a little more Thai to start the day, The Coffee Club's new khao tom sets fit the bill. Each set for B195 gets you five dishes (one boiled rice or steamed rice, two veggie and egg dishes, and two spicy salad or pork dishes). Not enough? Add on whatever you what from the a la carte menu for the following prices:
Boiled rice – B30
Steamed rice – B40
Veggie or egg dish – B49
Spicy salad or pork dish – B59
All prices are subject to a 7% VAT and 10% service charge.
For more information, visit https://thecoffeeclub.co.th/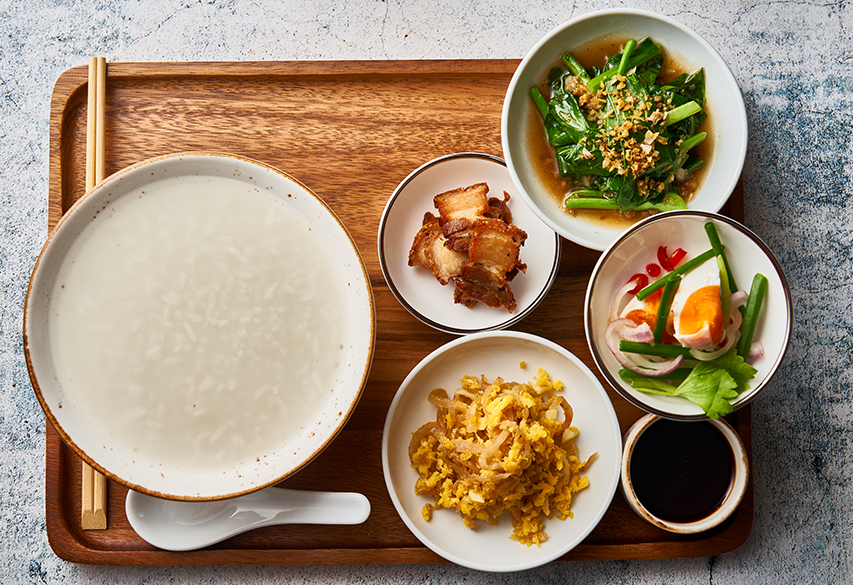 Sponsored by: