Matt Abergel of Hong Kong's Yardbird talks about his eclectic cooking career
Canadian chef Matt Abergel of Hong Kong's cult yakitori restaurant Yardbird recently held an event "S.C-C Kitchen Takeover : Yarbird, Hong Kong" at SIWILAI CITY CLUB this past May, dishing out the restaurant's famed "beak-to-tail" approach to charcoal-grilled chicken and Japanese-inspired cocktails.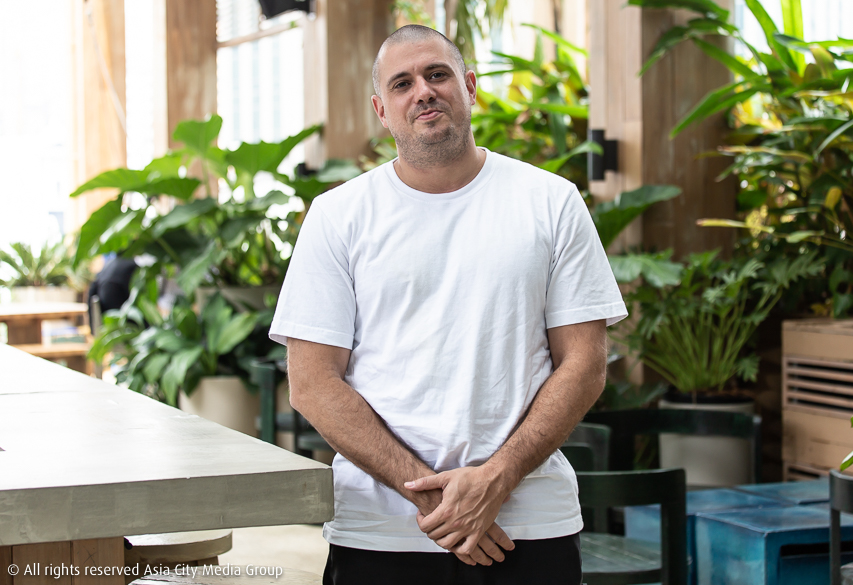 Chef Abergel, who is also head chef of Hong Kong-based seafood restaurant Ronin and previously worked at chef Masayoshi Takayama's Masa in New York and at Hong Kong's Zuma, where he became an authority on Japanese charcoal-grilled chicken. His visit to Bangkok was in support of his upcoming cookbook, Chicken & Charcoal: Yakitori, Yardbird, Hong Kong published by Phaidon, which is said to be the first comprehensive book about yakitori to be published in English.
We recently spoke to Chef Abergel about his cooking career, and the art of yakitori:
The first Japanese restaurant you worked at was Masa. How did that experience influence you?
"Masa is my biggest influence and one of the reasons I am where I am today. Chef Masa is the one who taught me how to be really honest with food. I learned that you don't need to try too hard. All you need is a quality set of ingredients and to treat them properly."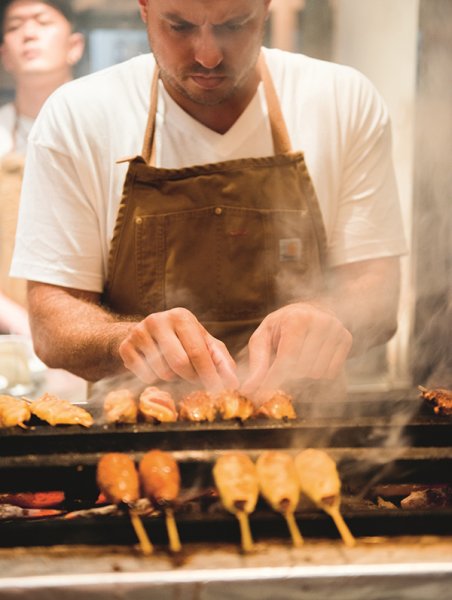 Can you tell us why you shifted your style from modern Japanese cuisine in your days at Zuma to something more traditional like yakitori at Yardbird?
"Zuma was the job that I took after Masa, so it wasn't really my focus at the time. I had worked in Japanese restaurants since I was 19, even before I worked in those venues. I was always interested in the traditional side of things, but what I do now is not super traditional."
When we're talking about izakaya-style restaurants, most people always look for a certain amount of authenticity, namely the nationality of the chef. When you first opened Yardbird, did you receive any criticism for that reason?
"I had dealt with the problem of not being a Japanese person in a Japanese kitchen for almost 10 years before I opened Yardbird. I think one of the reasons I designed and named my restaurant the way we did is because I'm not Japanese. I don't want people to walk in thinking this as a Japanese restaurant. I want to portray this restaurant as a product of me. If you look at the food, the plates or the music, they convey my style more than a Japanese style."
Which style suits you better?
"I think our techniques here are traditional, but if you look at how we operate at the restaurant, our service, style and even decor are more modern. The food here still retains its simplicity and basic preparation, which are definitely rooted in traditional yakitori.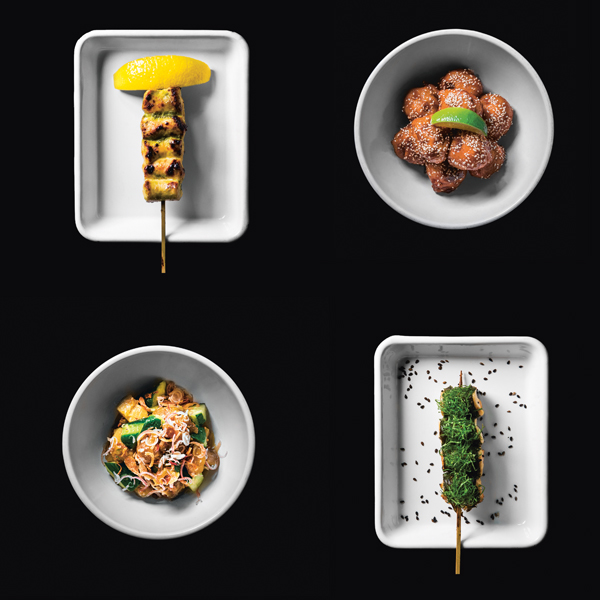 What's the working culture like inside your restaurant?
"One thing I learned from the Japanese restaurants I worked in is to train people to do every job at a restaurant. Everyone should be concerned in the whole project, so they must learn how to cook the food, clean the venue or even the bathroom, and serve the dishes to customers. To me, this is very Japanese, and I think we try to do more of these as much as possible."
Where did the idea for your cookbook published by Phaidon, Chicken & Charcoal: Yakitori, Yardbird, Hong Kong, come from?
"It comes from a lot of years looking at Japanese books that I can't read. I admire their outlines and illustrations. In a sense, you don't need to understand the language to understand the books. I wanted to write a book that you can read without actually reading it. We wanted to create something universal, and that was the approach."
Do you have any favorite restaurants here in Thailand?
This is my third time here. I have been to Bo.lan (I've met Dylan and Bo before) and Jay Fai (I waited 7 hours in the queue!). It is quite amazing to see her doing all the work, cooking one thing that only she can do. To me, that's very Japanese thing.
Considering Bangkok's food scene is booming, do you plan to open the restaurant here?
"It's not really my focus for growing my business. Now, I have two kids and I like what I'm doing right now. Coming here really amazes me as a tourist, but I'm not the kind of businessman who wants to have 10 restaurants worldwide. That's just not my goal."
Stay tuned for more events like this from SIWILAI CITY CLUB.
For more information:
Web: siwilaibkk.com/cityclub/ or www.fb.com/siwilaicityclub
IG: @siwilaicityclub
Tel: 02-160-5631
Siwilai City Club, 5/F, Central Embassy, Ploenchit Rd., 02-160-5631. Open daily 11am-midnight; Fri-Sat 10am-midnight. BTS Ploenchit
Sponsored by: