To celebrate Thailand's annual vegetarian festival, aka Jay Fest, the Mandarin Oriental is upgrading afternoon tea with one-weekend-only vegan sets.
From Oct 9-10, right in the thick of Jay Fest (Oct 4-13), the Authors' Lounge will offer a vegan and gluten-free afternoon tea set (B1,500) curated by the hotel's executive pastry chef, Pablo Gicquel.
Expect highlights like vegan protein and cheddar cheese puffs, vegan bratwurst with dijon mustard, and sweets like charcoal tarts with rice milk, matcha-yuzu cakes, and gluten-free scones with golden raisins and Granny Smith apple. Freshly brewed coffee or tea are, of course, included.
The Authors' Lounge is a destination in itself. Its old-world charm with white wicker chairs, romantic architecture, and lush greenery have made it a local-favorite for afternoon tea.
Authors' Lounge, Mandarin Oriental Bangkok, 48 Oriental Ave. Open Sat-Sun 11am-7pm; afternoon tea noon-6pm.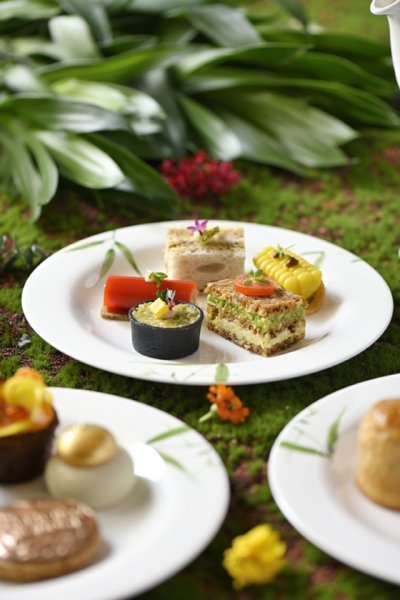 Images courtesy of the Mandarin Oriental Bangkok