This year's BK Restaurant Week reservations are well underway, and whether it's at a regular haunt or somewhere new, we're excited to see all of you getting those bookings in. If you are still perusing our massive list for your first (or next!) reservation, here are 10 venues that you'd be remiss to not snatch a seat at ASAP. Loyal holders of UOB and TMRW cards issued in Thailand will also be treated to a free dish as part of their meal. The event is also brought to you by our premium water sponsors Vittel and Perrier, whose products will be served at select venues.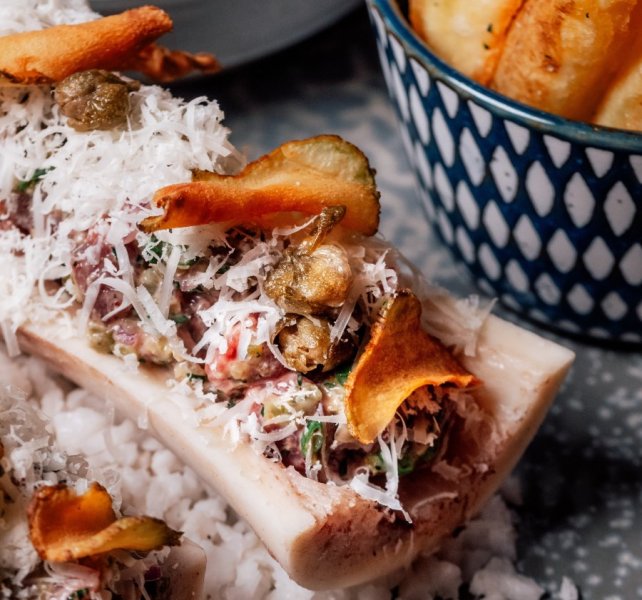 Bardo Social Bistro & Bar
Set on Sathorn Soi 10, Bardo Social Bistro and Bar is the CBD's new after-work hangout spot. The venue welcomes you with checkered floors, counter bar seating, and a menu that blends traditional Mediterranean cuisine with modern French influences. Literally break bread with the signature Bardo focaccia appetizer. Depending on your mood, entrées can take either the surf route with crab ravioli or prawn risotto, or turf with a sumptuous bone marrow beef tartare.
Price: B1,199


Cantina Italian Kitchen Ari
As your friendly neighborhood trattoria, Cantina's kitchen delivers simple yet classic Italian dishes that match the rest of the restaurant's homey vibes. Begin with an arugula salad made with fresh cherry tomatoes, grana Padano, and homemade spicy Italian sausage. For your main, pick between a rich fettuccine cantina with two types of mushroom and black truffle paste, or a classic bolognese. The tiramisu dessert is the perfect balance of coffee and cream to round out your meal.
Price: B1,199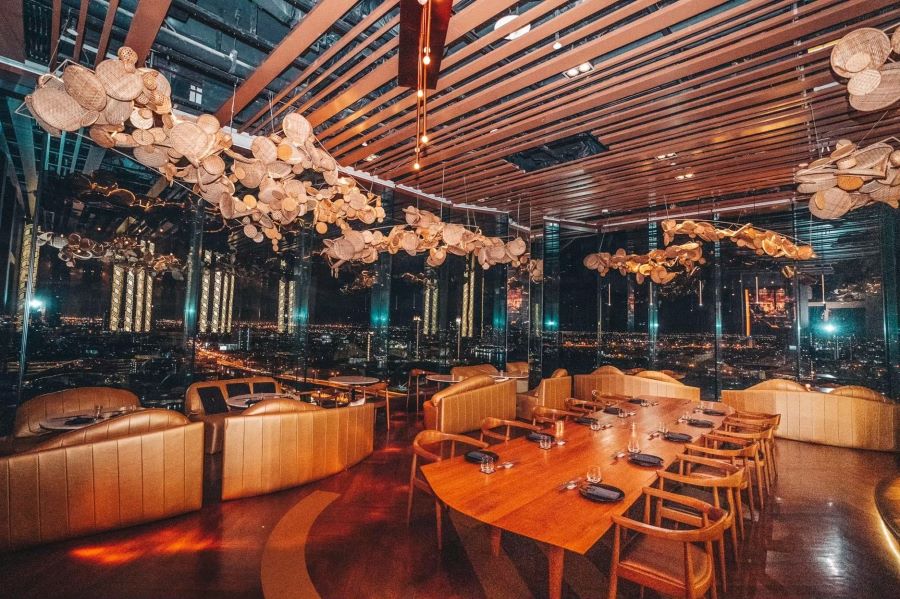 SEEN Restaurant & Bar Bangkok
Avani Riverside Hotel's 26th-floor rooftop restaurant has transformed into the third global outpost of Portuguese celebrity chef Olivier Da Costa's Seen Restaurant and Bar, which features a modern Portuguese-Brazilian menu. The duck confit salad with Japanese wafu dressing sets the tone for the rest of the fusion dishes. Move onto the seafood risotto main, which is made with lobster, ebiko roe, and arugula, and finish it off with a coconut caramel custard served alongside fresh mango.
Price: B1,199
Erawan Tea Room
Diners will be spoilt for choice at Erawan Tea Room, whose view of the iconic Erawan Shrine is as splendid as their menu's organic and sustainably sourced Thai dishes. Both the flower-shaped crab meat dumpling, and the minced chicken served in a crispy Thai pastry cup appetizers are packed with flavor. For the main, we'd recommend the Southern-style crab meat curry cooked with betel leaves, or the glass noodles cooked with fermented pork, and stir-fried cowslip creeper. Dessert is a Thai classic: water chestnut dumplings in fresh coconut milk.
Price: B999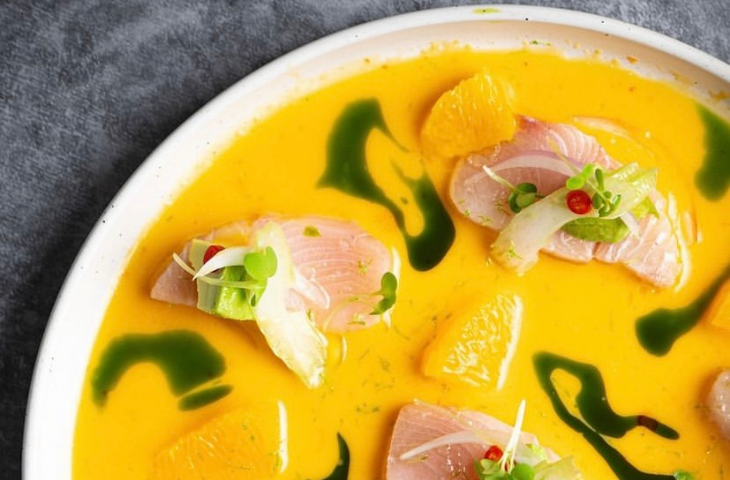 Tony's Sukhumvit Soi 11
Tony's takes New York's red-sauce and white-tableclothed vibes up a notch, thanks to a kitchen that cooks up straightforward New York-Italian classics with a farm-to-table concept. With a selection that includes mozzarella sticks, crispy calamari, and spicy homemade meatballs, the appetizers exude homey Italian vibes. For your main, dive into a creamy spaghetti carbonara or a juicy Angus hanger steak with salsa verde. The double chocolate tiramisu is served in a whimsical moka coffee pot.
Price: B1,199
China Table
This is easily one of the most contemporary and fun Cantonese dining rooms in town, with a menu that approaches the classics with a harmonious blend of heritage and contemporary fusion techniques and flavors. Start with the Taiwan abalone appetizer, which pairs well with the bird's nest soup with minced chicken. For your entrée, pick between stir-fried kale and crispy pork, or scallop and egg white fried rice. Dessert is simple but delightful: chocolate ice-cream with a fresh fruit salad.
Price: B1,199


Brio
Forget the frills—Brio is all about authentic, rustic Italian cuisine that packs more flavors than you thought could fit into one plate. Your meal starts with a light Caesar salad with grana Padano and white anchovies, and will end with a berry panna cotta. All you have to do is pick your perfect entrée: a scrumptious spinach lasagna with homemade pasta, baked sea bass served with tomato and basil, or spaghetti with mushrooms and Italian sausage in a creamy n'duja sauce.
Price: B1,199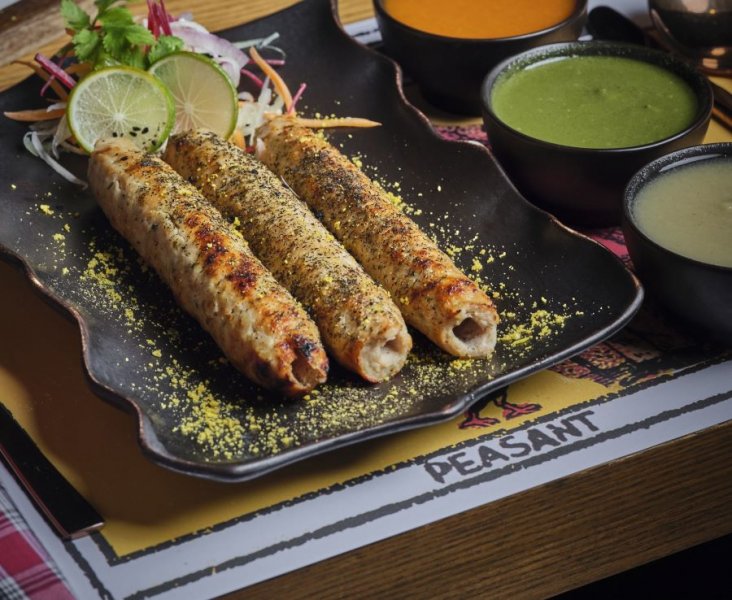 Charcoal Tandoor Grill & Mixology
This sleek and sultry restaurant pairs boldly spiced Indian-style kebabs with a creative drinks menu. The wonderfully flavorful meat from the tandoor is joined on the menu by other Indian classics, ensuring an authentic dining experience that tantalizes all the senses. Diners can pick either a vegetarian or non-vegetarian menu. The vegetarian option includes vegetable kebab, slow-cooked tandoor dal, and paneer khurchan. The meat menu features lamb kebab, shredded grilled tandoori chicken, and a spicy chicken murgh angaar.
Price: B1,199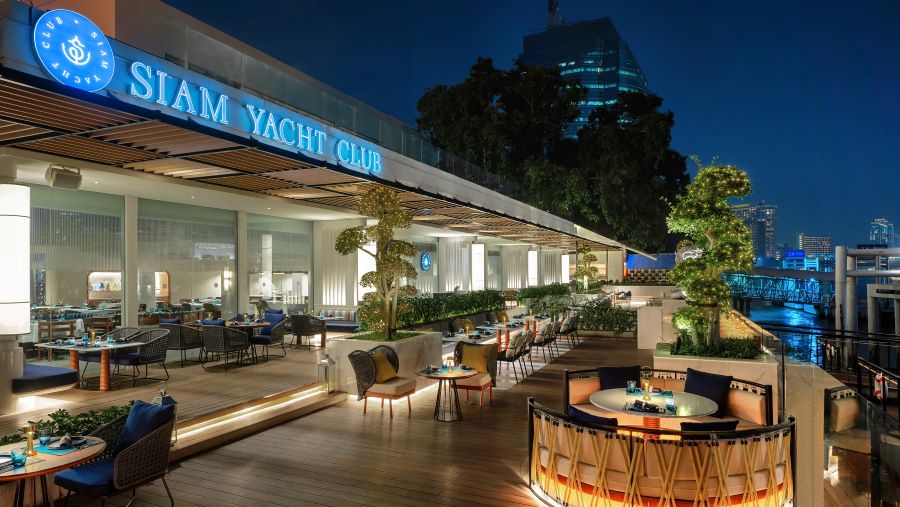 Siam Yacht Club
Steer towards the charm of Bangkok's riverside at Siam Yacht Club, a stylish venue inspired by the city's maritime history. The menu highlights both surf and turf, beginning with a medley of ahi tuna and skrei cod, followed by either salmon served in a ponzu beurre blanc sauce, or chicken breast cooked in a creamy mushroom sauce. The signature banoffee pie with caramelized bananas is the ideal sweet ending to your night out at the waterfront.
Price: B1,199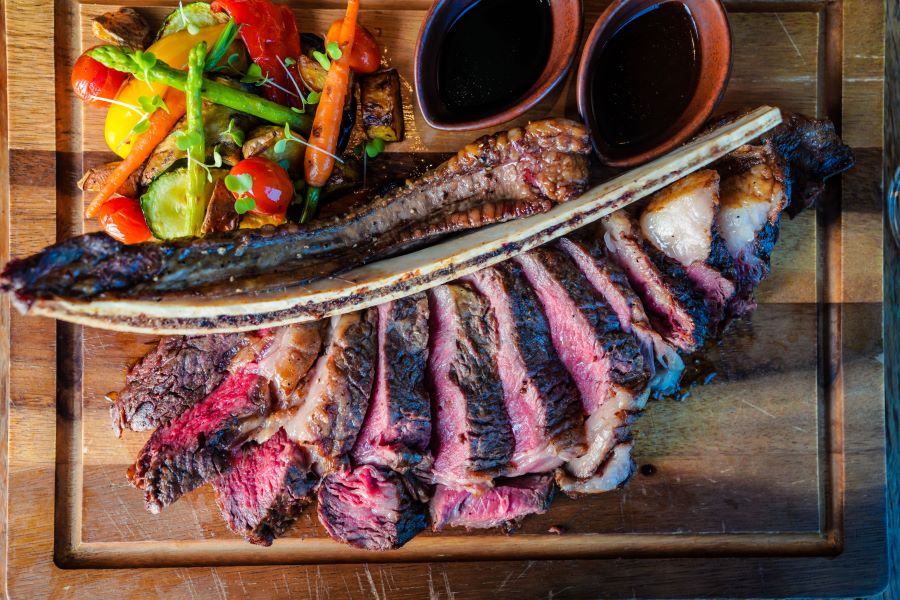 Attico Cucina Italiana
This Tuscan-inspired restaurant allows diners to sample the best dishes that rural Tuscany has to offer while taking in breathtaking skyline views. When in Tuscany, do as the Tuscans do—by starting your meal with a warm bowl of minestrone soup. Vegetarians will be delighted by the ravioli scamorza that features three types of cheese, while carnivores can pick between the pan-fried sea bass or the chicken parmesan. End with a homemade dark chocolate and strawberry panna cotta.
Price: B1,199