Bangkok, you have no shame.
Did you hear the drama about
Flat Iron Wagyu
? As it turns out, Bangkok's new steakhouse has nothing to do with the trending London Flat Iron chain, despite a near-identical name and logo. And this is not the first time that Bangkok restaurateurs have tested the line between "inspiration" and "total, unashamed rip-off."
So without further delay, here are some of the most memorable moments in this city's culinary copy-cat history. Enjoy!
2012: Starbung coffee causes corporate outrage
When coffee street vendor Damrong Maslae, then aged 42, decided his coffee stall needed a makeover, he naturally took inspiration from the coffee culture of Downtown Seattle. In particular, a little place called Pike Place Starbucks. Unfortunately for Damrong, it turns out Starbucks has something like—oohh—a little over 27,000 other branches round the world, as well as a massive great legal department. They demanded he change the logo, which he defended by pointing out it was not in fact a copy, and that green just happens to be a significant color for Muslims.
---
2014: Mono+Mono Korean fried chicken excites—then totally disappoints—expat New Yorkers
When in New York, three friends took a liking to the Korean-style chicken of a place called Mono+Mono. In fact they liked it so much that, after the original in Brooklyn sadly burned down, they saw no problem in taking the name, look and concept and opening their own Mono+Mono on Sukhumvit Soi 24. They even went one step further and embraced the original's position as one of the Top 7 Best Fried Chicken in the World. Fast-forward to today and Bangkok's Mono+Mono is still going strong (albeit
now in Rangsit
) and still making those best in the world claims.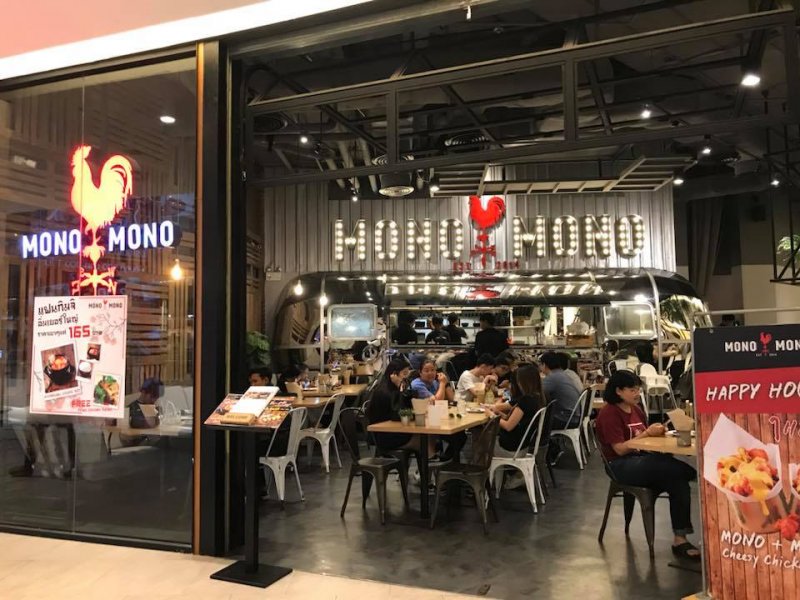 ---
2014: Two local Limoncello pizzerias cause mass confusion
Which one is the original? We even had a hard time figuring it out for a while, but that honor goes to the longstanding, Zanotti-owned Pizzeria Limoncello on Sukhumvit Soi 11. Despite its citywide reputation, a second Limoncello with a near-identical logo opened up shop on the corner of Narathiwas Road and then again on Thonglor in 2014. The logos have since grown apart, yet Bangkok's dueling Limoncellos both stil remain.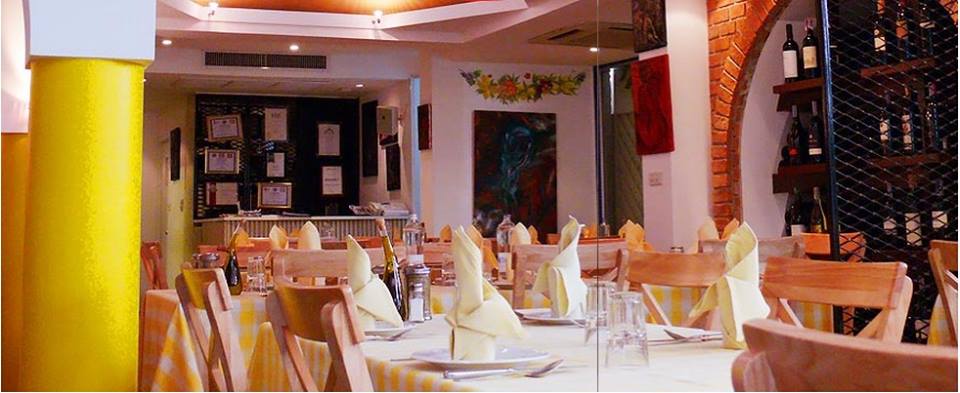 Pizzeria Limoncello
Limoncello
---
2015: Steak in green sauce with unlimited French fries is a not-so-secret recipe for success
Making no bones about the fact its recipe comes from somewhere else is the hit bistro
Le Boeuf
. This steak-frites specialist takes its queues—in fact its entire concept—from Le Relais de Venise L'Entrecote, a 50-year-old Parisian restaurant where the wait for steak in a classic "Cafe de Paris" green sauce served with bottomless fries can take more than an hour. On opening, owner David Perrot made grand claims about having the original Cafe de Paris recipe that remain on the
restaurant's website
.
Today, Bangkok's Le Boeuf has grown into a huge success with branches in Langsuan and Thonglor.
---
2016: A Ramen's check-list ordering system looks suspiciously familiar
Despite what you might think, the idea of a ramen shop where you eat from little booths and order from filling out a form was not born on Rama 9 Road. It was the brainchild of the wildly successful
Ichiran
ramen chain from Fukuoka, Japan. Today,
A Ramen
in Bangkok offers the exact same service, as well as a strikingly familiar, collagen rich tonkotsu broth.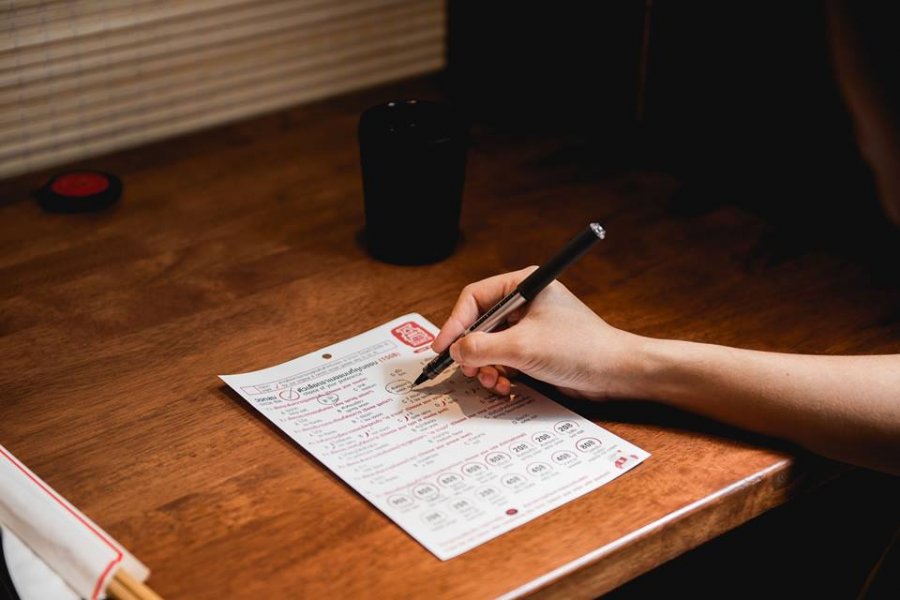 ---
2017: A pink coffee vending machine looks strikingly similar to one in Korea
Any dedicated cafe-hopper who's visited Seoul will know that the first port of call your Instagram feed demands is called
Zapangi
. What looks like a bubblegum pink vending machine placed up against a naked cement wall is actually a doorway into a cool but cute cafe. Here in Bangkok,
30.Coffee Studio
also has a bubblegum pink vending machine placed up against a naked cement wall that's actually a doorway into a cool but cute cafe. Coincidence?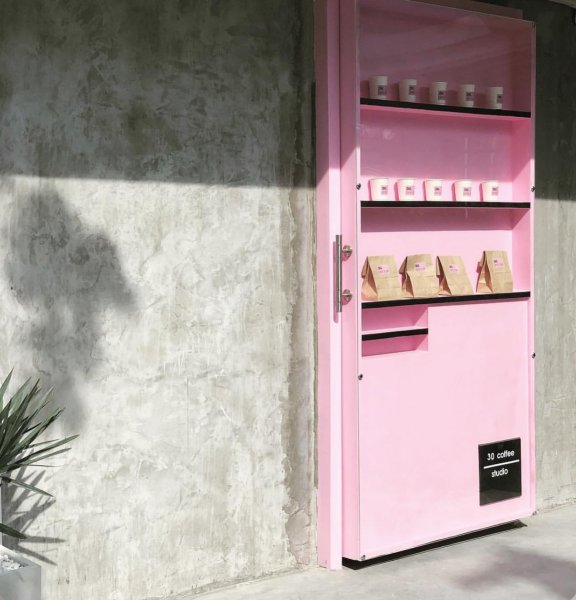 ---
2018: The truth wins in the battle of Flat Iron Wagyu vs Flat Iron Steak
As recently as Monday, June 18, we were announcing that London's well-loved steakhouse, Flat Iron Steak, is making its move into Thailand. As it turns out, the "Flat Iron" that just opened in Gaysorn Village has nothing to do with the London original, and merely claims to be "inspired" by it. So where's the line betweek inspiration and rip-off? Both restaurants not only share a near-identical name, but also a strikingly similar logo, featuring a stylized meat cleaver with the name "Flat Iron" below the handle. We contacted London's Flat Iron Steak for comment, who said this: "They [Flat Iron Wagyu] have no association with us and we weren't aware of there [sic] existence until very recently."